El Mirage police seek vehicle of interest in unsolved murder case
EL MIRAGE, Ariz. - El Mirage investigators are asking for the public's help to crack an unsolved murder that happened in early 2022.
The deadly shooting happened at a T-Bird Mini Mart near 126th Avenue and Thunderbird Road back in March.
Two people had reportedly started fighting in the parking lot when one of them opened fire, killing the other.
Police released surveillance video of a blue car that is a "vehicle of interest" in the shooting.
Anyone with information about the homicide or the car is asked to contact El Mirage PD at 623-500-3277.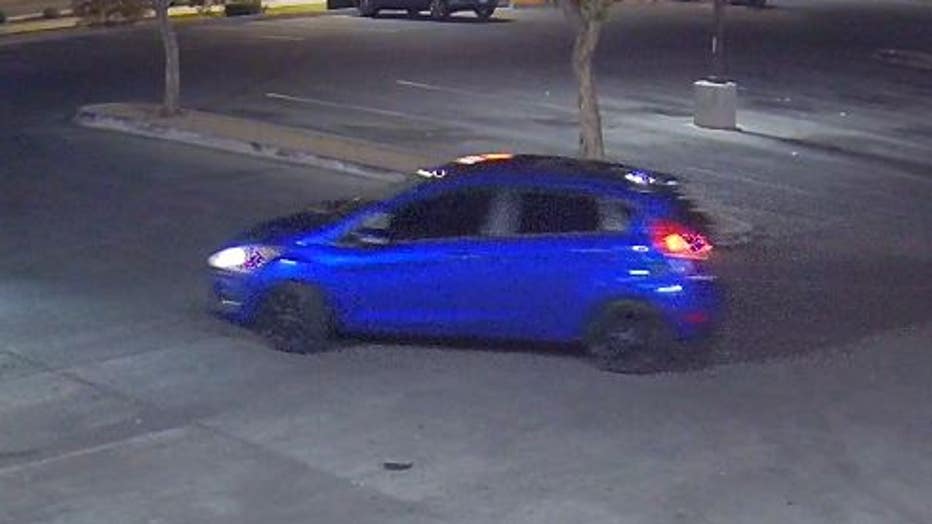 A vehicle of interest in connection to a deadly El Mirage shooting.
More Arizona headlines