Gov. Hobbs names Tempe PD Chief Jeff Glover new Arizona DPS director
PHOENIX - Governor Katie Hobbs announced on Jan. 17 that Tempe Police Chief Jeff Glover is the new director of the Arizona Department of Public Safety.
Glover began his law enforcement career as a Mesa Police patrol officer in 1998. He joined Tempe Police the following year and was named the interim chief in 2020. He was promoted as full-time police chief in 2021.
Glover has a degree in education from Northern Arizona University and a master's degree in public administration from the University of Phoenix.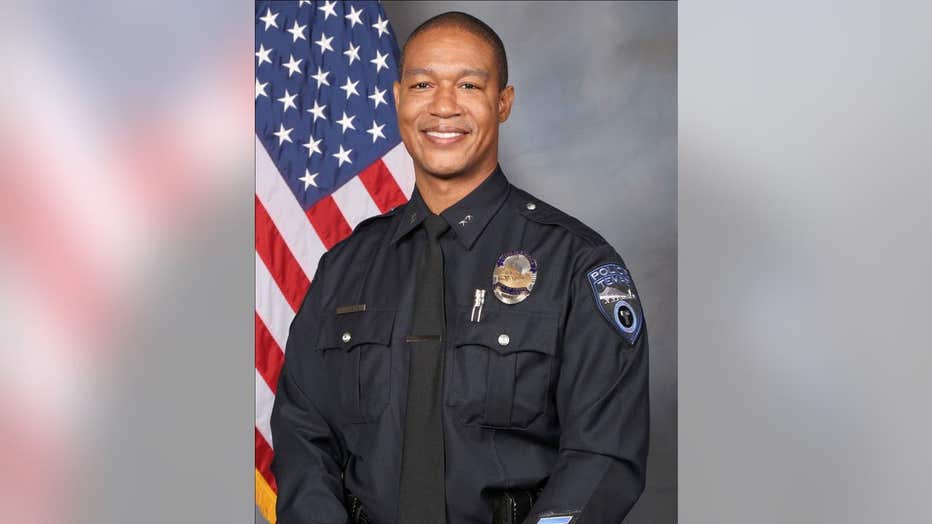 Tempe Police Chief Jeff Glover
In addition to Glover, Hobbs named Ryan Thornell as the new director of the Department of Corrections, and Rob woods as the director of the Department of Revenue.
"Maintaining public safety and restoring trust in these critical institutions is a major priority for our administration," Hobbs said in a statement. "I have the utmost confidence that these directors have the expertise and wherewithal to take on the challenges and opportunities in their departments."
Thornell, according to a statement from the Governor's Office, is currently the Deputy Commissioner of Corrections for the Maine Department of Corrections. He will begin his job on Jan. 30.