Pregnant woman shot, killed by boyfriend in Buckeye: MCSO
BUCKEYE, Ariz. - Authorities say a pregnant woman is dead after being shot by her boyfriend in Buckeye.
Maricopa County Sheriff's Office officials say 24-year-old Johari Baker shot his girlfriend, 18-year-old Monica Hernandez-Guillen, after a fight near Yuma Road and Jackrabbit Trail.
Detectives say Baker left the scene after telling a passerby to call 911.
A woman claiming to be Baker's mother showed up at the scene and told deputies her son had called her to tell her he was in an accident with his girlfriend. His mother eventually left the scene, detectives say.
Court documents show that Baker left his mother's car at the scene near the victim. The driver's side of the door was open, and a gun was on the seat.
Detectives say Baker, with the help of his mother, showed up to the MCSO substation in Avondale to talk to deputies about the shooting.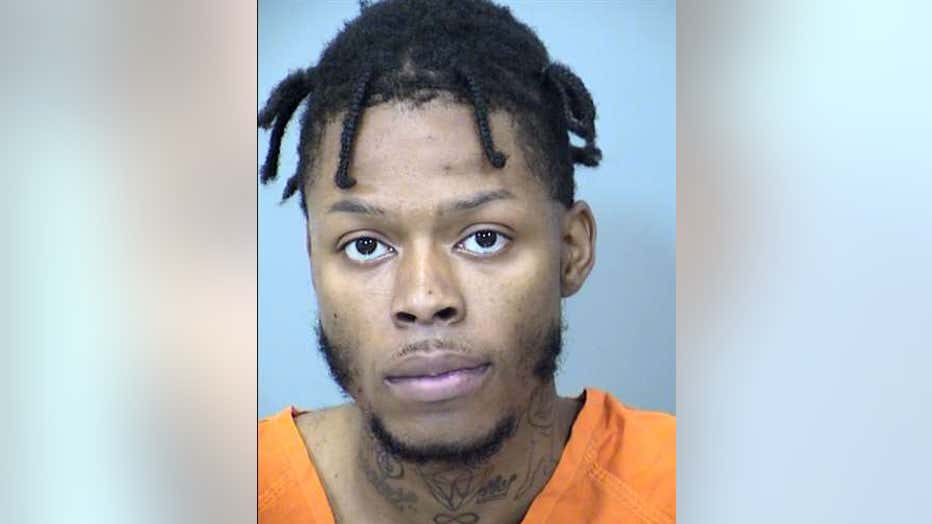 According to court documents, Baker told detectives him and his girlfriend were in a physical altercation when his girlfriend grabbed the steering wheel. He says she tried going for his handgun that was in the car, but he grabbed it first and exited the car. 
Officials say Baker told them his girlfriend got out of the vehicle and assaulted him by pulling his hair, hitting him and grabbing him, tearing his clothes. He alleges that she grabbed the gun from his pocket, where they both struggled for it. Baker eventually gained control of the gun and fired it at his girlfriend, according to court docs.
He claims he didn't call 911 himself because he "did not want to be shot by responding law enforcement," MCSO says.
Detectives also say Baker told them he was arrested for domestic violence involving his girlfriend in this past. He also told them she was 3-4 months pregnant with their child.
MCSO says Baker was arrested by Tolleson Police Department in August 2021 for disorderly conduct with a deadly weapon and domestic violence.
Detectives are recommending charges of second-degree murder and domestic violence for Baker. His bond has been set at $500,000.
More Arizona crime news
Tune in to FOX 10 Phoenix for the latest news: