MCSO searching for suspect in Mesa following police chase
MESA, Ariz. - Several law enforcement agencies are searching for a suspect in Mesa after a police chase ended.
The Maricopa County Sheriff's Office says deputies responded to a call for an aggravated assault Monday morning in Mesa. Two suspects left the scene as deputies arrived and a short chase followed.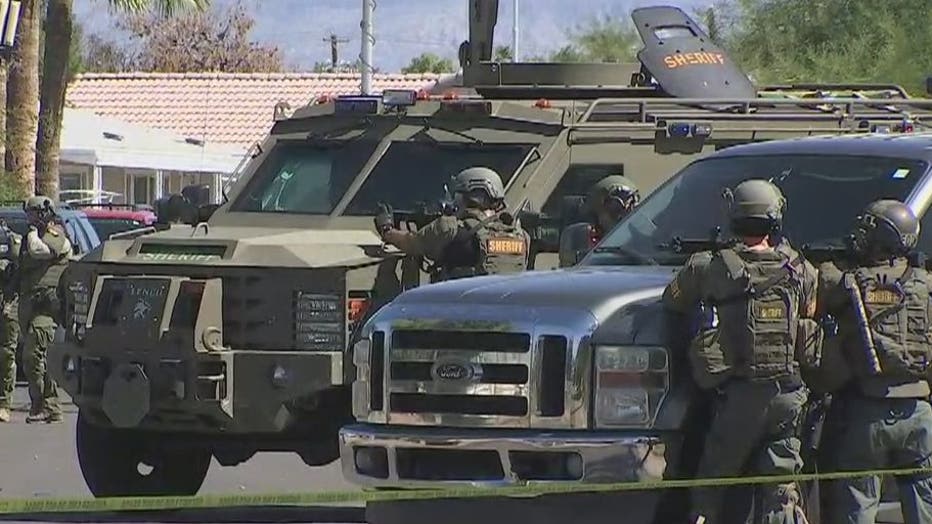 Deputies, with help from the Department of Public Safety, Apache Junction Police, and Mesa Police, assisted with the chase. One suspect was taken into custody, but the other remains on the loose.
MCSO is currently searching for the suspect. Fox 10 photographer Rick Davis reports that the suspect may have run inside a home.
Meanwhile, some living in the area say this makes them uneasy.
"It's a little unsettling," said one person. "I wish things like that didn't happen so close to home."