Mug Shot Gallery - April 2020
Information was supplied by law enforcement and describes recent arrests and charges. All defendants are presumed innocent.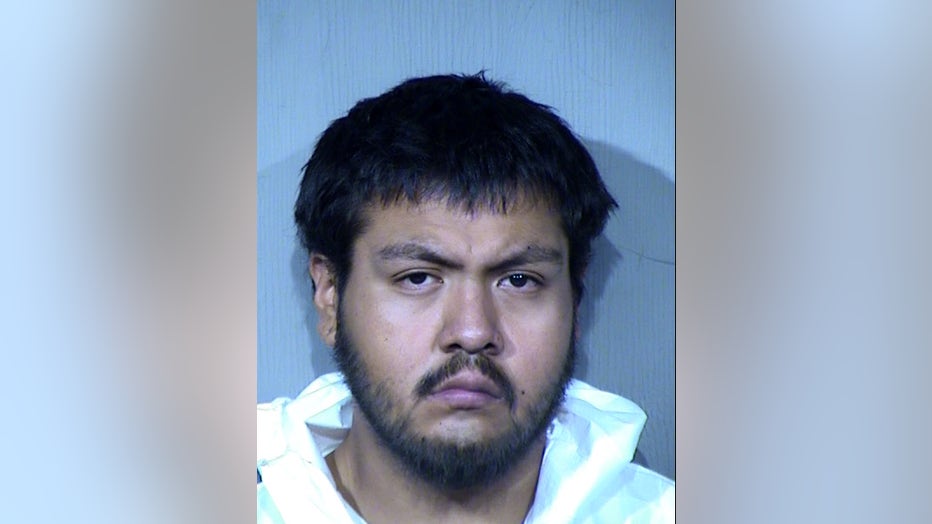 Phoenix police say Jose Adame Solis, 21, was showing his handgun to his 15-year-old brother. When the teen took the gun, he handled it improperly and the gun misfired, hitting Solis' 4-year-old son. Read more.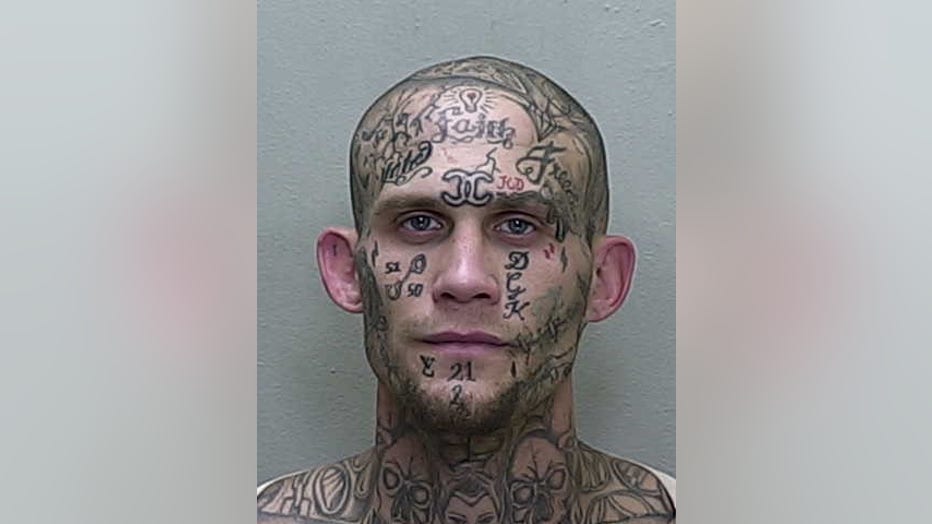 Efthimios Michael Zachary Mikedis, 28, was arrested after forcing an unknown substance into a victim before sexually battering her, burning her hair, punching her several times, dragging her into a vehicle, and then abandoning her in a parking lot, according to deputies. Read more.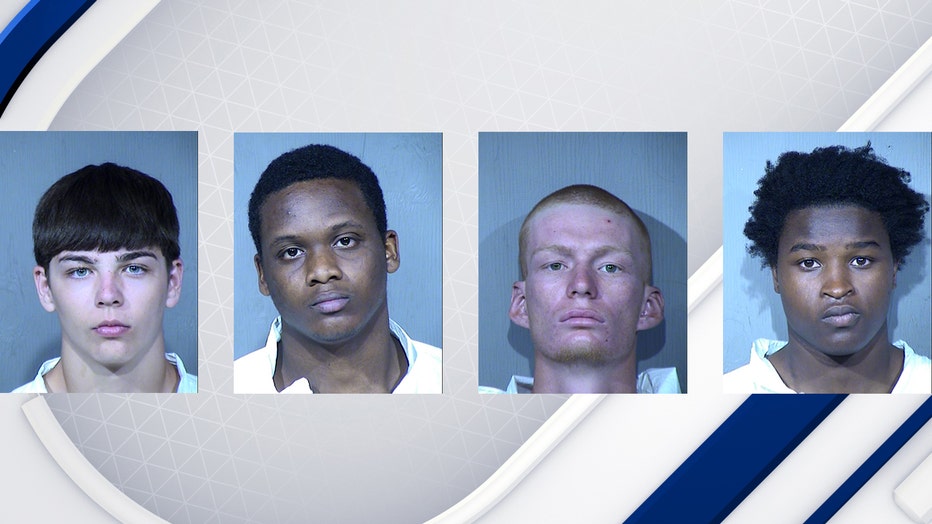 Troy Brunnetti, Charles Harris, Austin Olson, and Larry Scott were arrested in connection to a series of shootings in North Phoenix that left one woman dead and a 17-year-old seriously injured. Read more.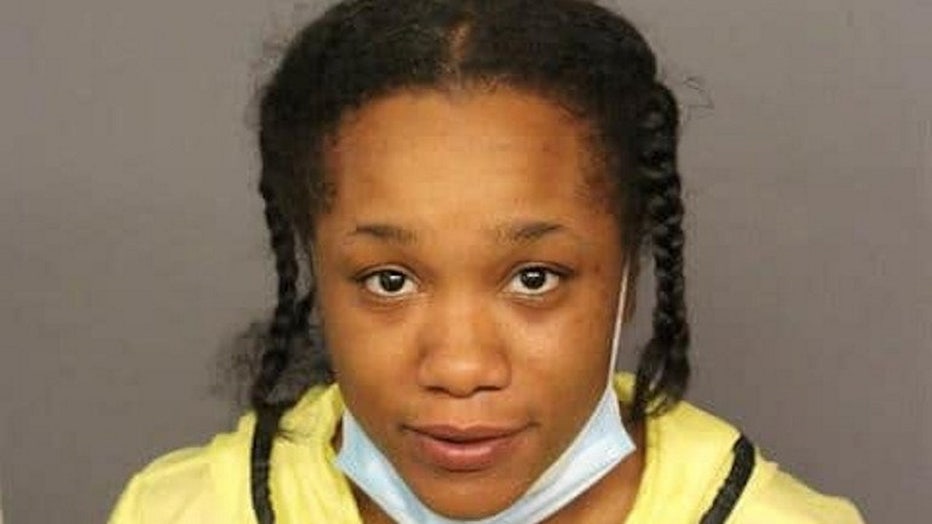 Elizabeth Daniels, a 29-year-old temporary frontline worker, is accused of stealing an engagement ring from a patient at an assisted living facility who died of COVID-19. Prosecutors say Daniels also used the woman's credit card to purchase a vehicle the day the woman passed away. Read more.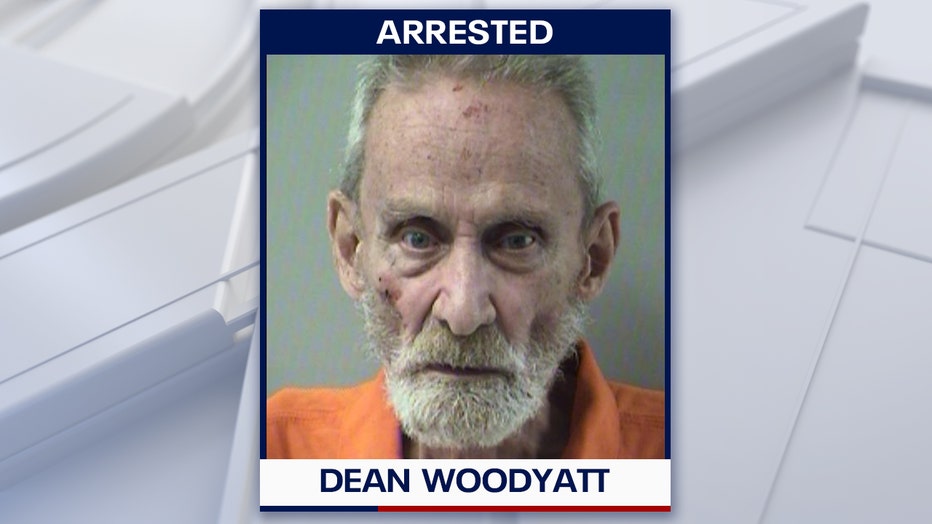 Dean Woodyatt is accused of tying his dog to a golf cart and dragging it down the road, ultimately killing it. Read more.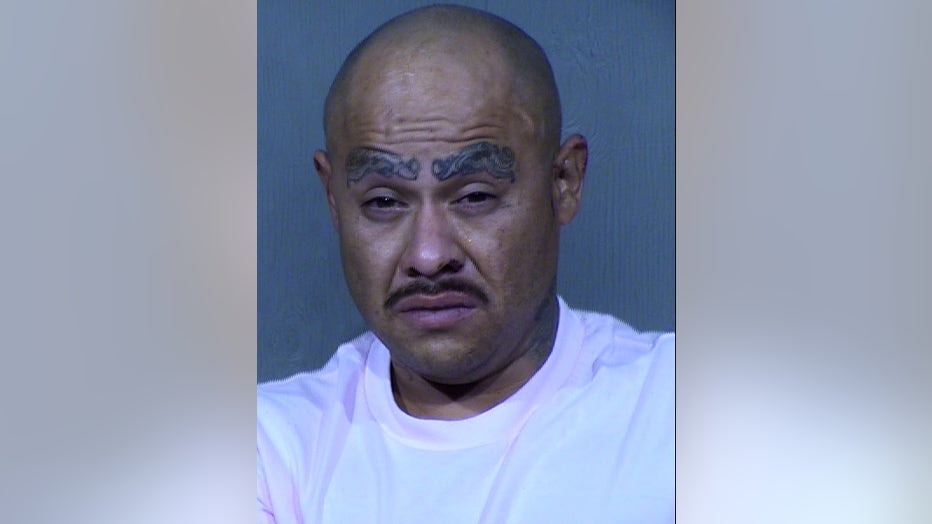 Rigoberto Polanco Jimenez, 35, was arrested after Chandler police say he shot three officers. Read more.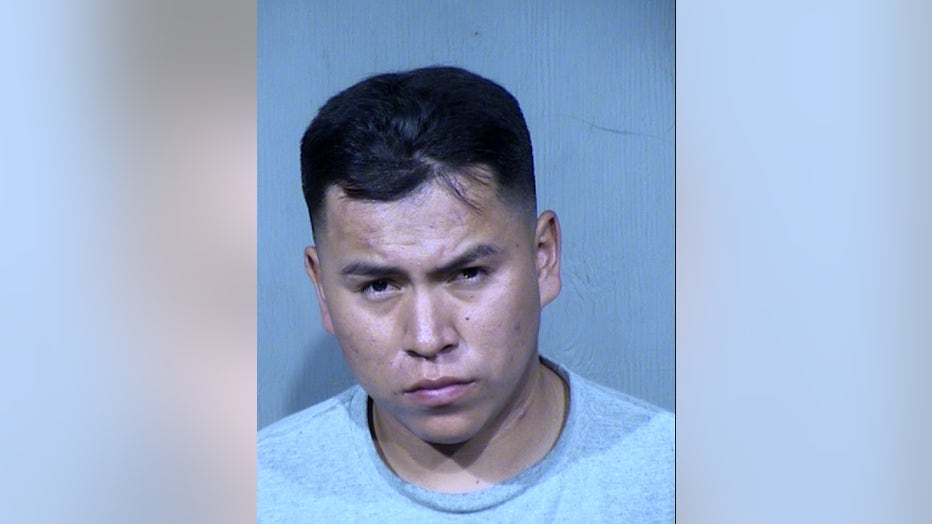 Police say Martez Lyle Begay had a 0.195 BAC after causing a fatal traffic collision involving a motorcycle. Read more.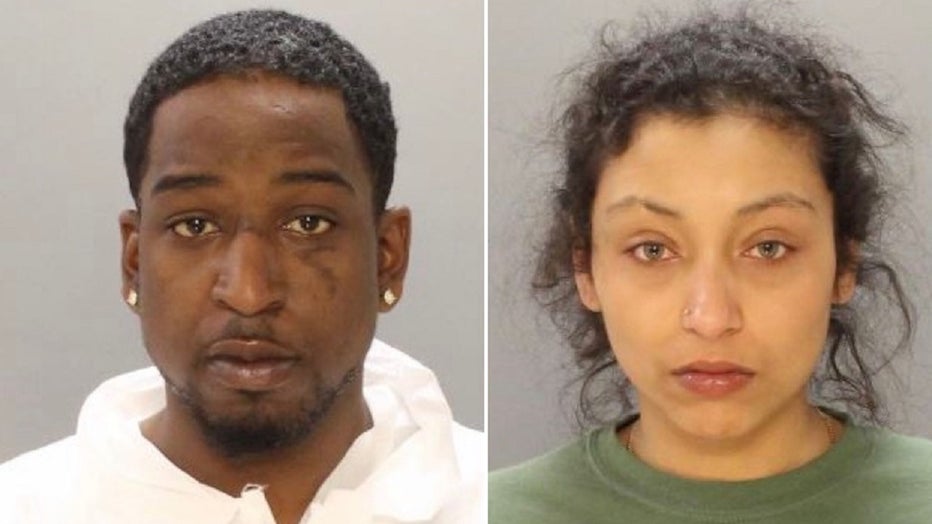 Alhakim Nunez and Iris Rodriguez are accused of involuntary manslaughter, endangering the welfare of a child and obstruction of justice after Nunez's 4-year-old daughter was shot. Read more.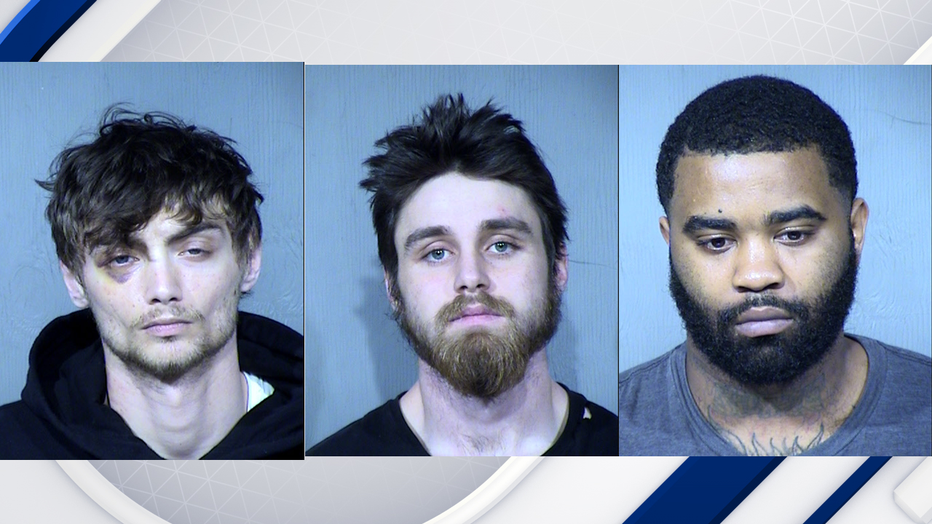 Brock Nelson, Ethan McGuire and Kendale Smith are accused of robbery and kidnapping after they allegedly threatened a woman over a lost cellphone, according to police. Read more.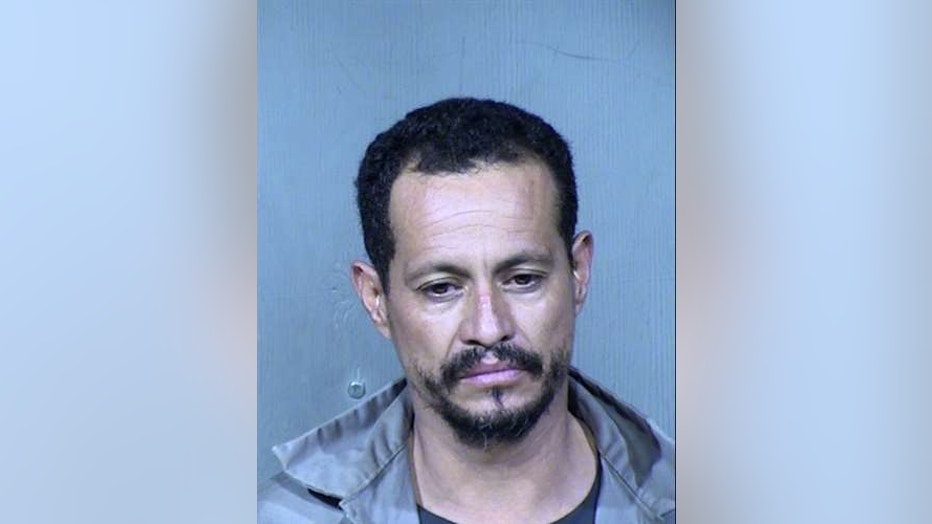 Gabriel Arturo Manzo, 38, was arrested in connection to a shooting at an FBI Field Office in Phoenix. Read more.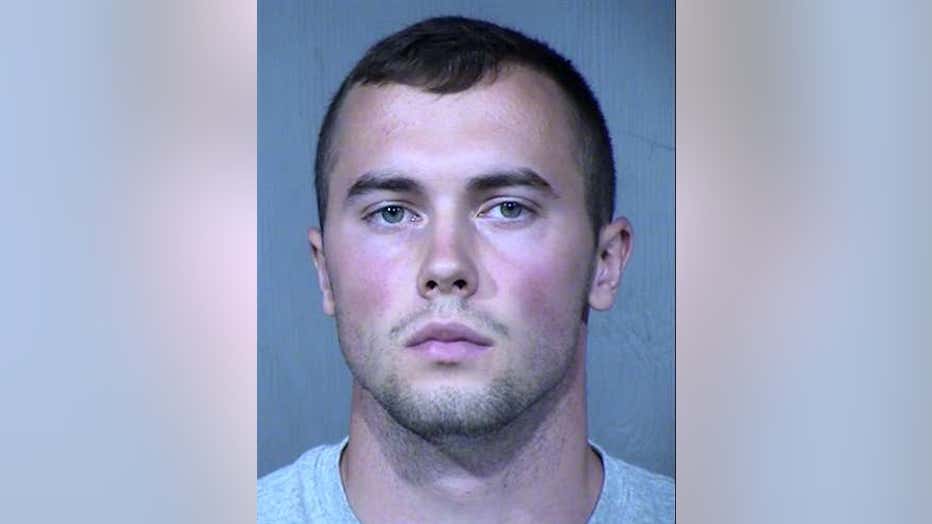 Authorities say they have arrested a man in the Valley, in connection with the death of a woman whose body was found in Northern Arizona. Read more.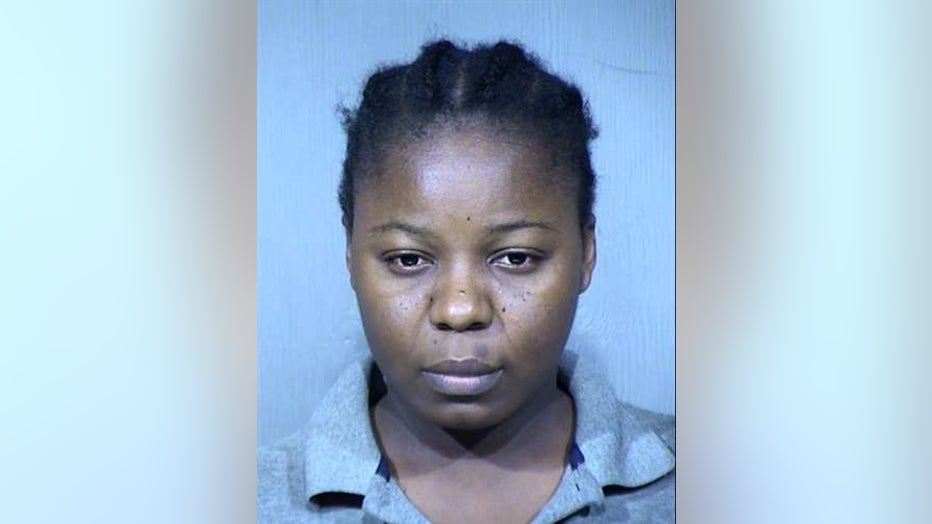 Gloria Biamushinga is accused of abusing another woman at an assisted living facility. Read more.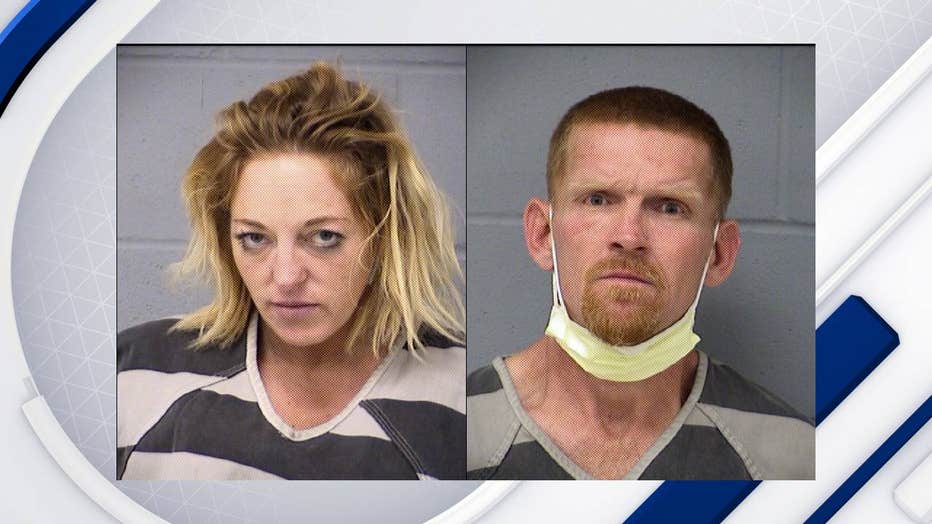 Shiloh Jane Sibley-Cutforth, 34, and Herbert Bolding, 41, were arrested during separate traffic stops for violating Texas' stay-at-home order and traveling without facemasks. Read more.
Joseph Williams, a suspect with a lengthy rap sheet was released in effort to thin out the jail population amid the COVID-19 pandemic. One day later, deputies say he committed murder. Read more.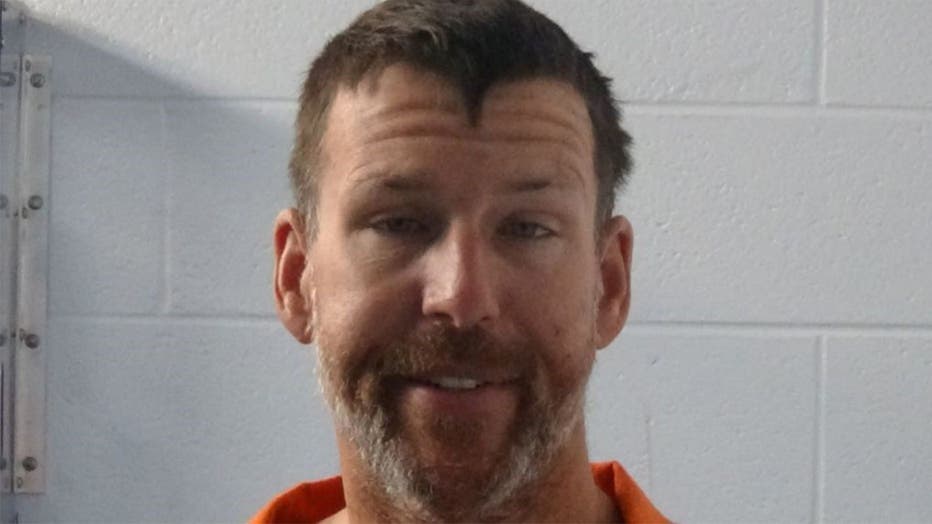 David Anthony, 48, was arrested in connection to the disappearance of his 51-year-old estranged wife. Police say texts saying the coronavirus sickened her led to his arrest. Read more.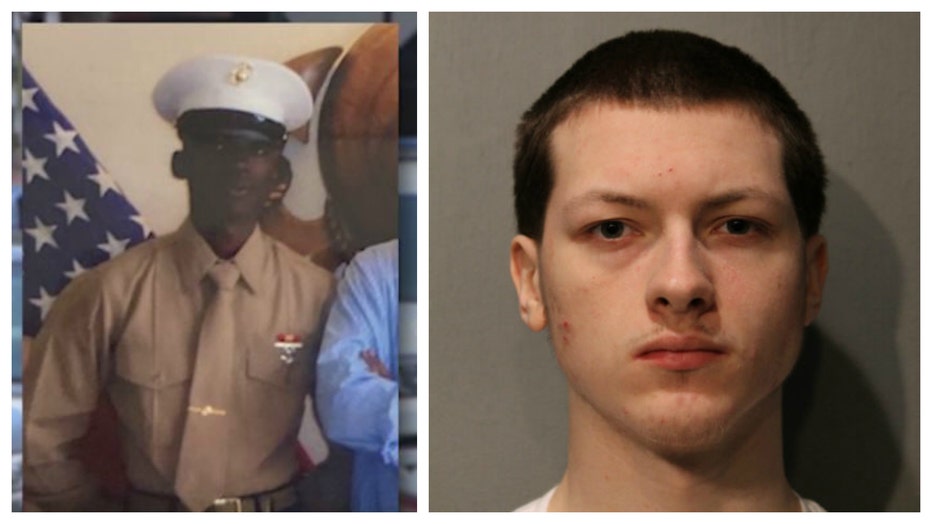 Chicago police say Ryan Munn, 18, shoved Mamadou Balde, 29, in front of a moving train on Tuesday afternoon. Balde, a Marine Corps veteran, served two tours in Afghanistan. Read more.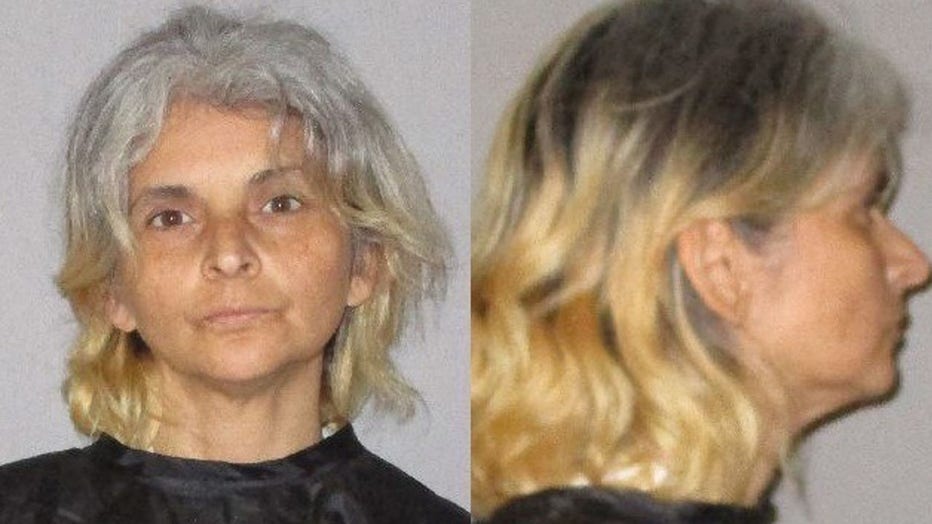 Abril Cestoni, 42, is accused of stuffing plastic Easter eggs with porn and placing them in stranger's mailboxes in Florida. Read more.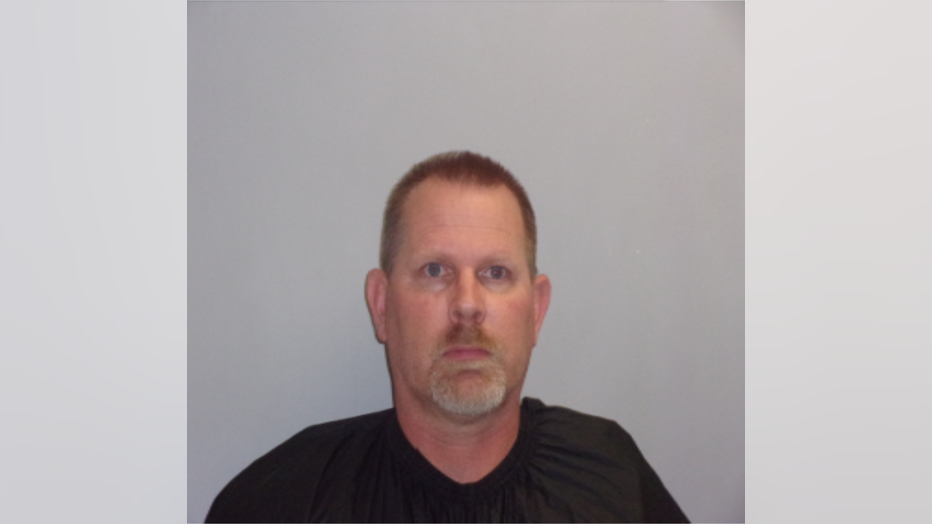 A U.S. Border Patrol agent, who police say barricaded himself in a church for four hours, is facing charges on suspicion of sexually abusing multiple children over several years. Read more.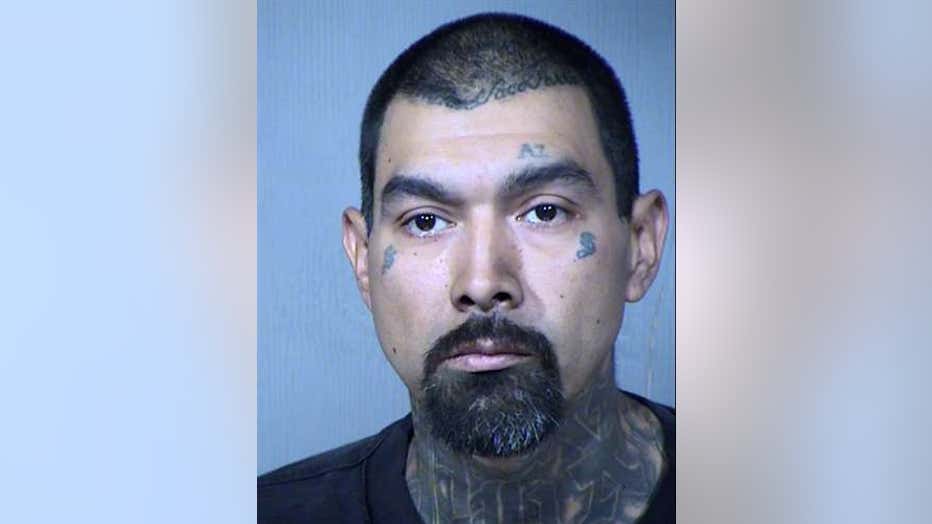 Angel Coronado faces 11 counts of child abuse charges after officials say he abused and tortured his girlfriend's children. Read more.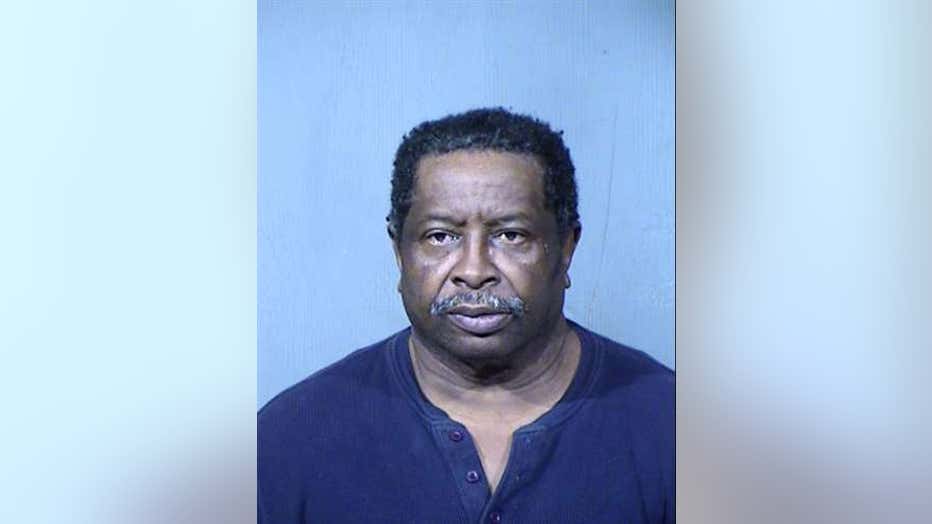 Glenn Williams was arrested in for a murder and sexual assult that was committed on June 10, 1978 in Phoenix. Read more.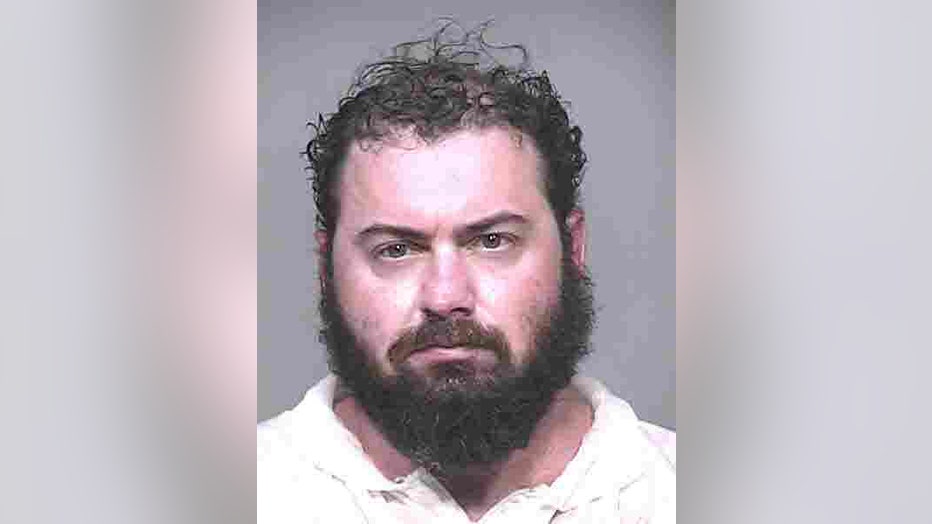 Roy Aja, 33, is accused of stabbing two women, including his sister, at a home in Scottsdale. Read more.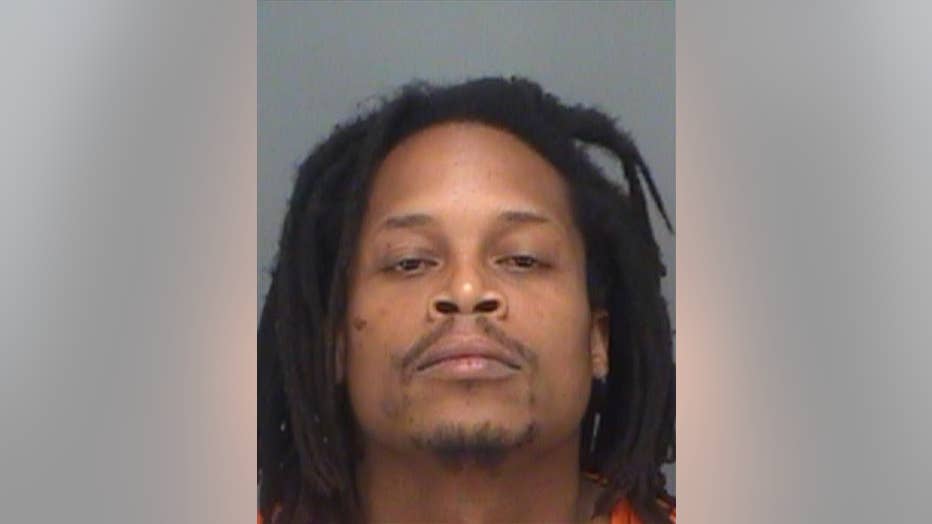 James Jamal Curry is accused of "perpetrating a biological weapons hoax" after threatening to spread coronavirus by spitting and coughing on police officers. Read more.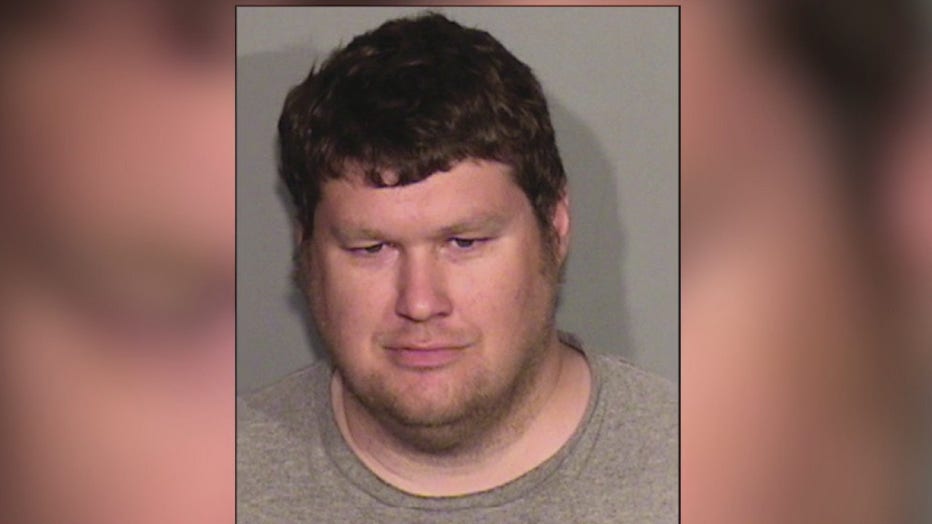 A man from Page, Arizona was arrested for writing a Facebook post accusing Navajo people of carrying the coronavirus and calling for their deaths. Read more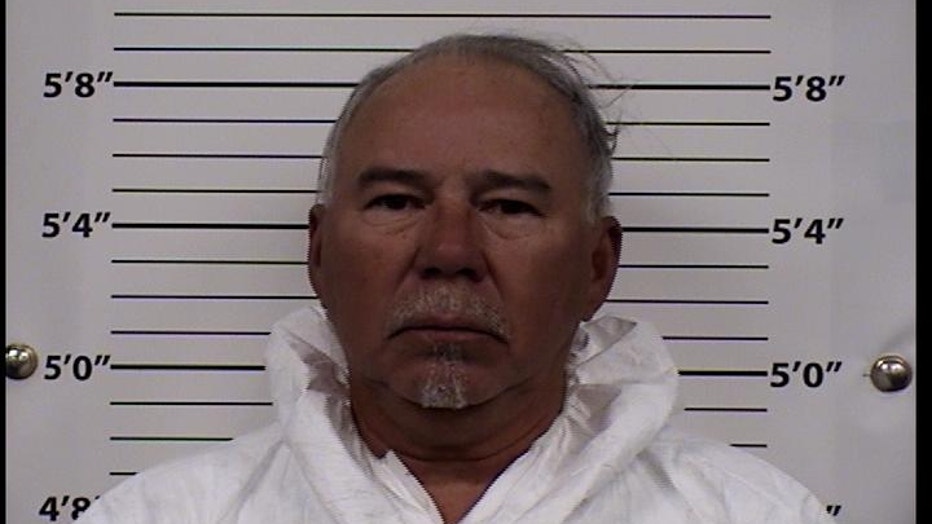 Police say Joe Macias, angered by not qualifying for coronavirus-related stimulus check, tried to set his wife on fire. Read more.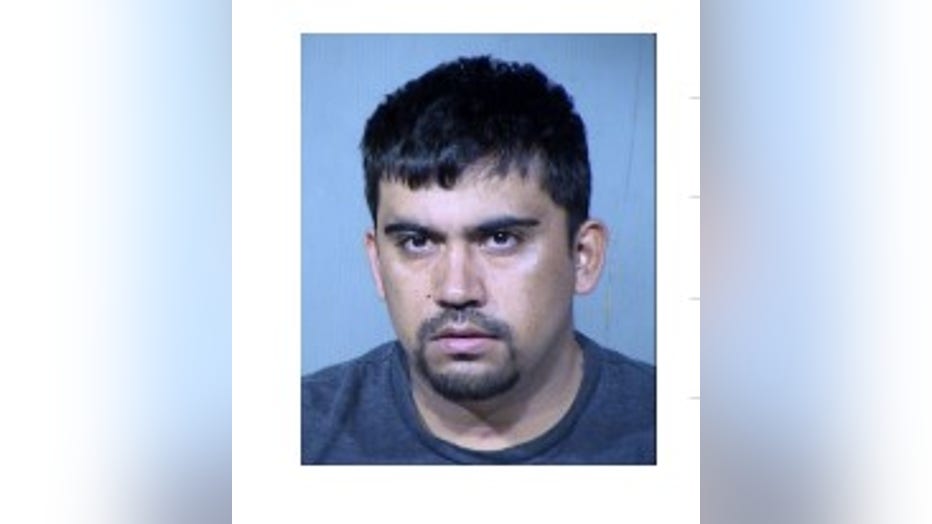 Jose Alvarez-Ontiveros shot several rounds at teens parked in front of his home just hours after midnight Saturday, according to the Phoenix Police Department. A 16-year-old was injured in the shooting. Read more.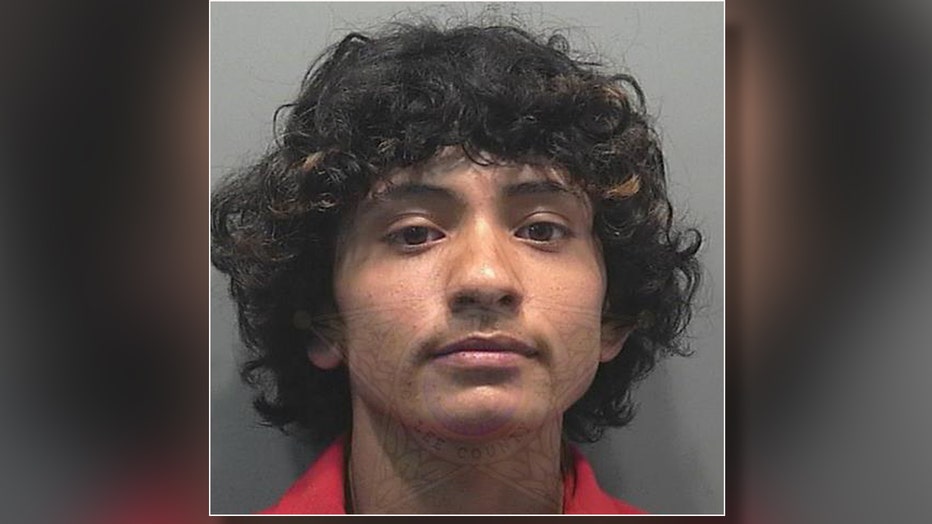 Vicasso Lara, 24, is accused of brutalizing a dog and baking it in an oven. Read more.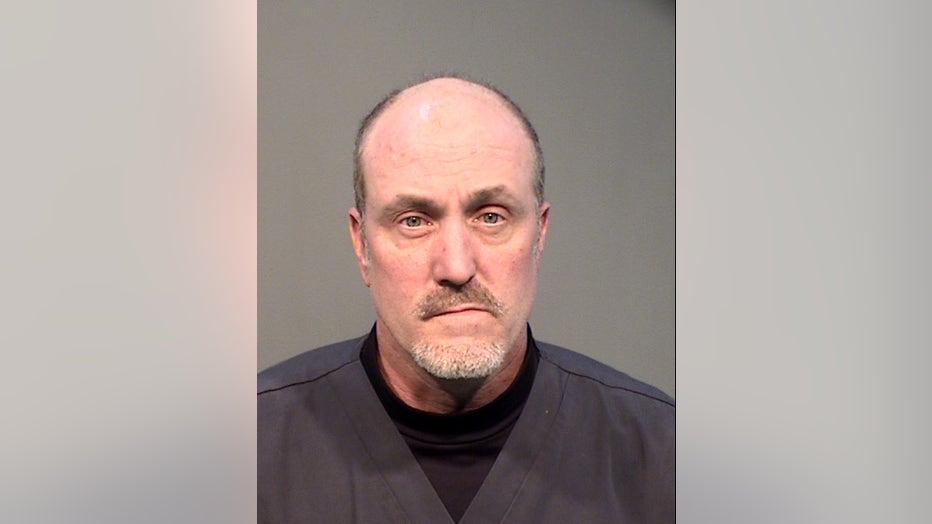 Keith Brown, a housekeeping employee at an Arizona hospital, was arrested after police say he admitted to stealing personal protective equipment during the COVID-19 pandemic. Read more.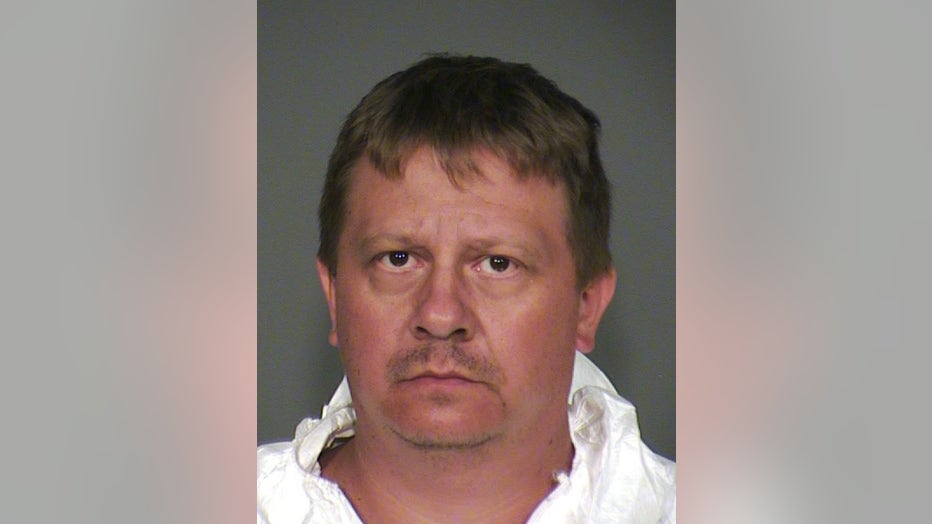 A murder investigation is underway after police say a woman was found dead inside a vehicle in Gilbert, Arizona on the morning of April 3rd. Phillip Bobbitt was arrested in connection to the killing. Read more.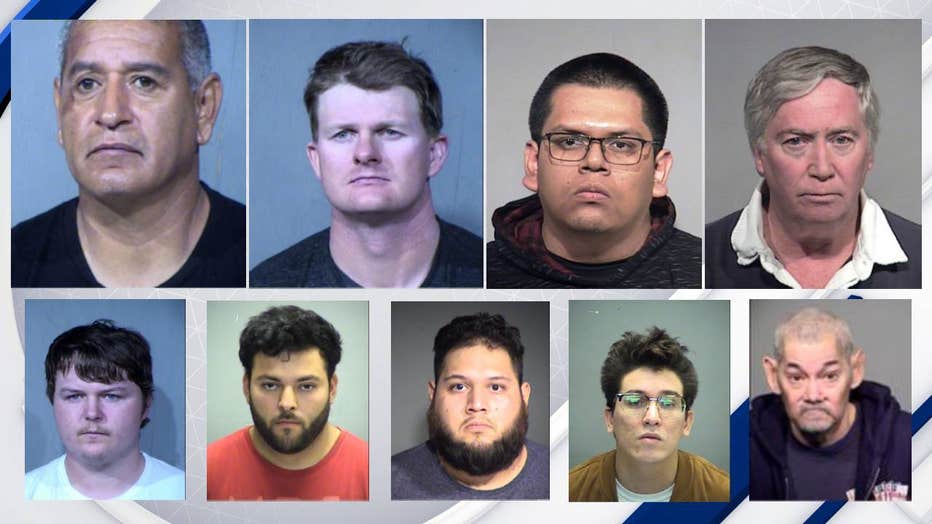 Nine men have been indicted in an undercover child sexual exploitation investigation in Arizona, authorities said. Read more.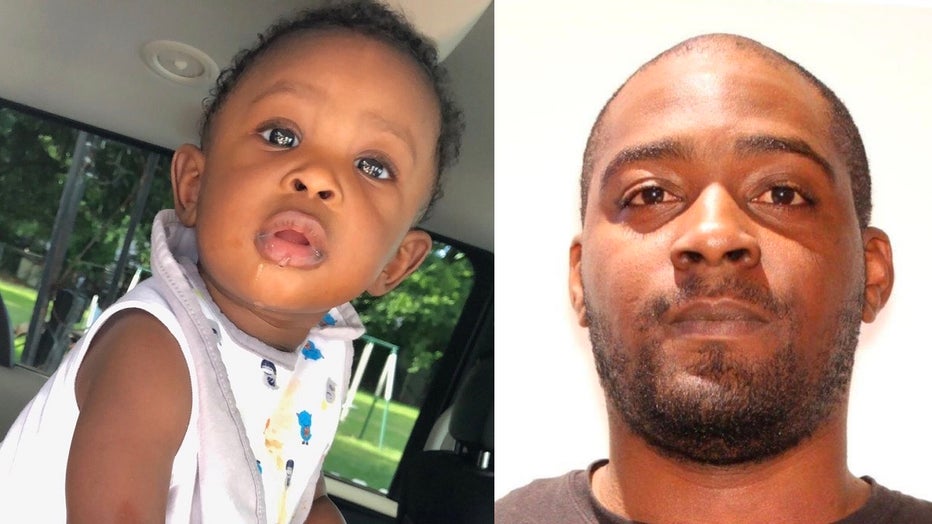 A suspect accused of hurting the mother of his child, killing three members of her family, then kidnapping their 2-year-old son was taken into custody after a 6-hour standoff with Florida Police. Read more.