Mug Shot Gallery - August 2020
Information was supplied by law enforcement and describes recent arrests and charges. All defendants are presumed innocent.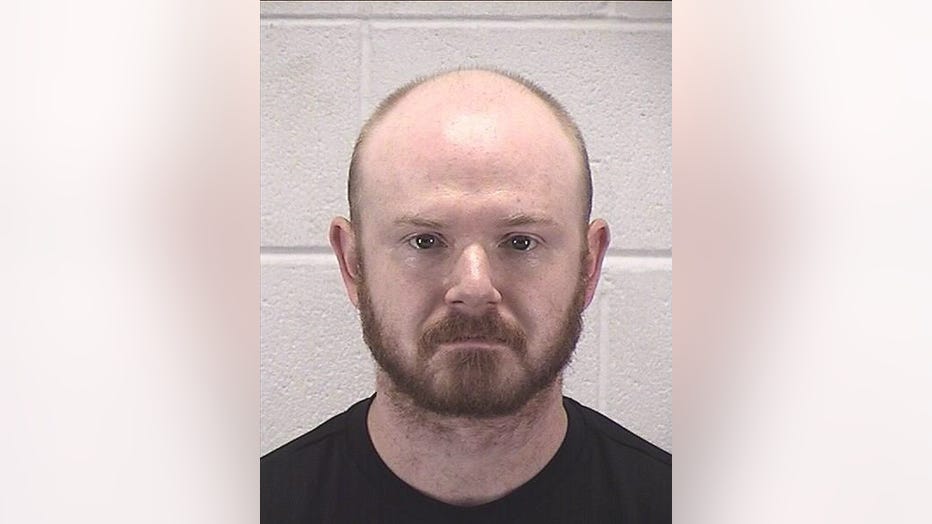 Ross Hunt (Aurora Police Department)
Ross Hunt, 31, is accused of beating his special needs child and burning his other child with hot water while they were in his care. Read more.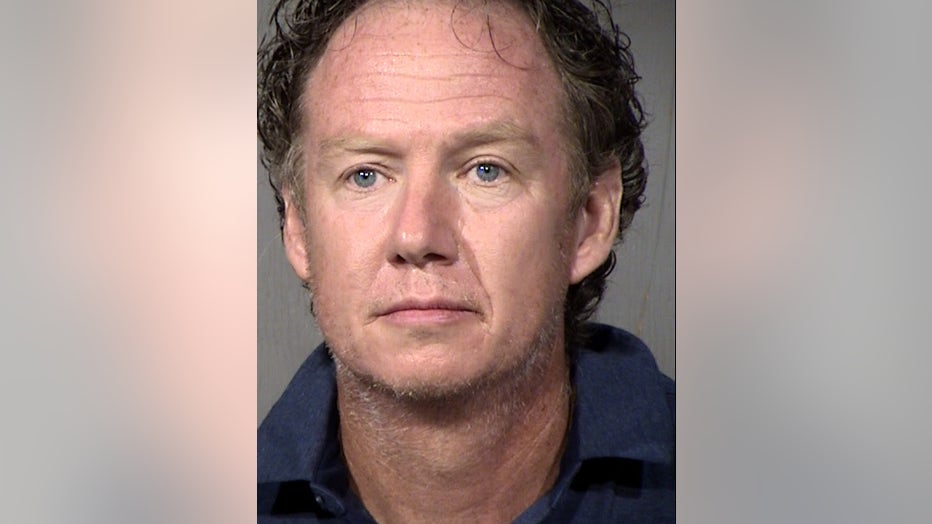 Christopher Nelson, 49, is accused of faking a terminal illness in order to commit fraud while he was on pre-trial release for other crimes. Read more.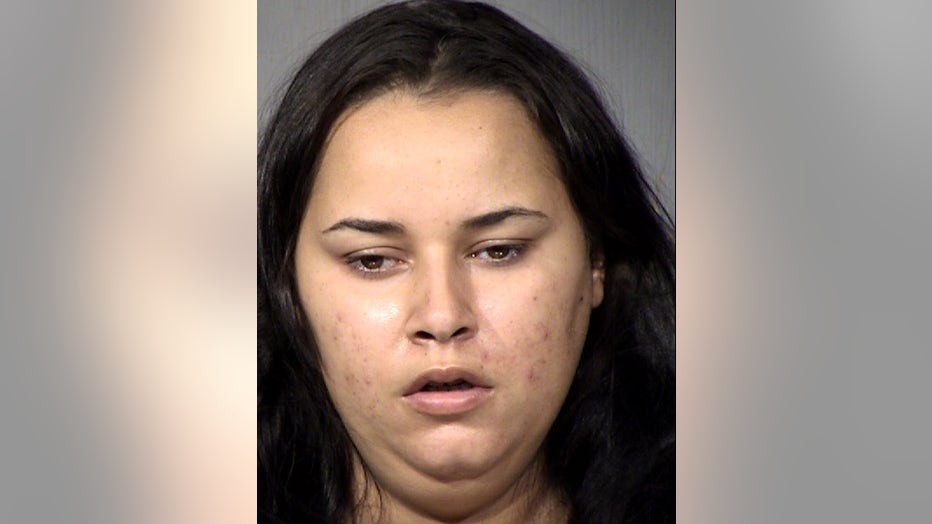 Police say 23-year-old Tianna Jones was arrested after her 3-year-old daughter died after she was found inside a hot car in North Phoenix. Read more.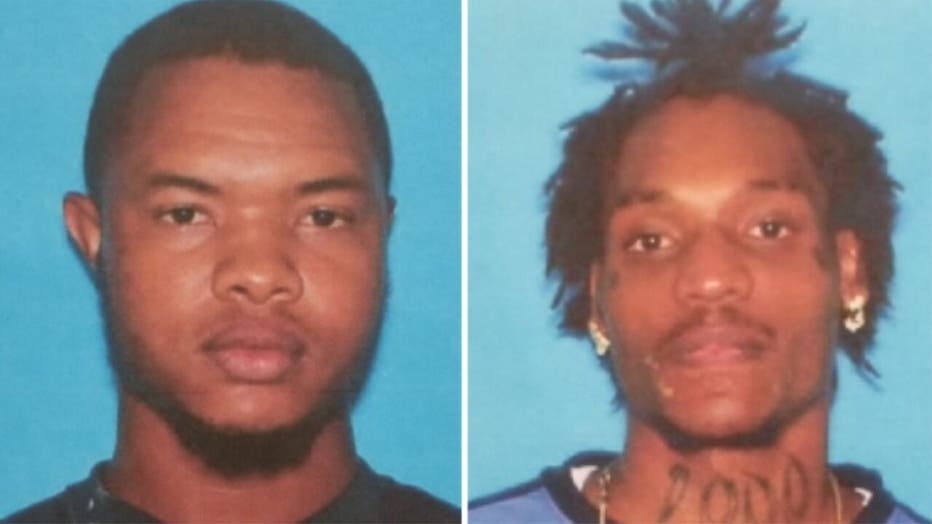 Jeremiah Wesley Penn (left) was arrested after he reportedly confessed to fatally shooting Johnarian Travez Allen. The apparent motive, according to police, stems from Allen crossing a road too slowly. Read more.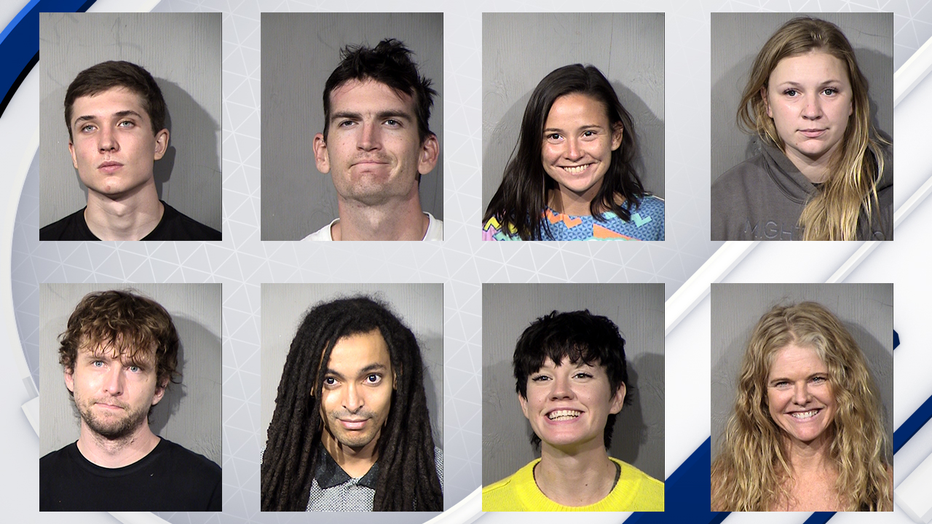 Phoenix police arrested 12 people during a night of protests in solidarity with the annual March on Washington. Read more.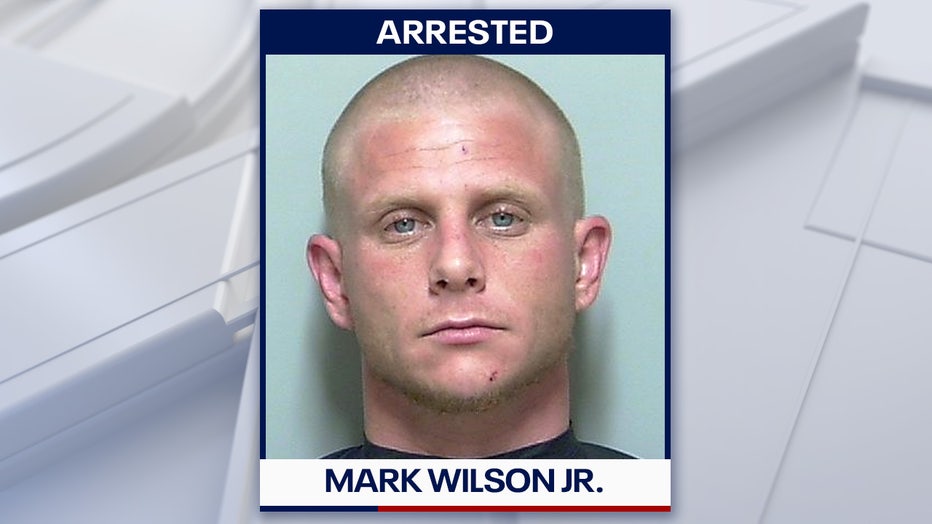 Mark Wilson, 30, was arrested for killing a teenage boy and his younger brother in Florida. Read more.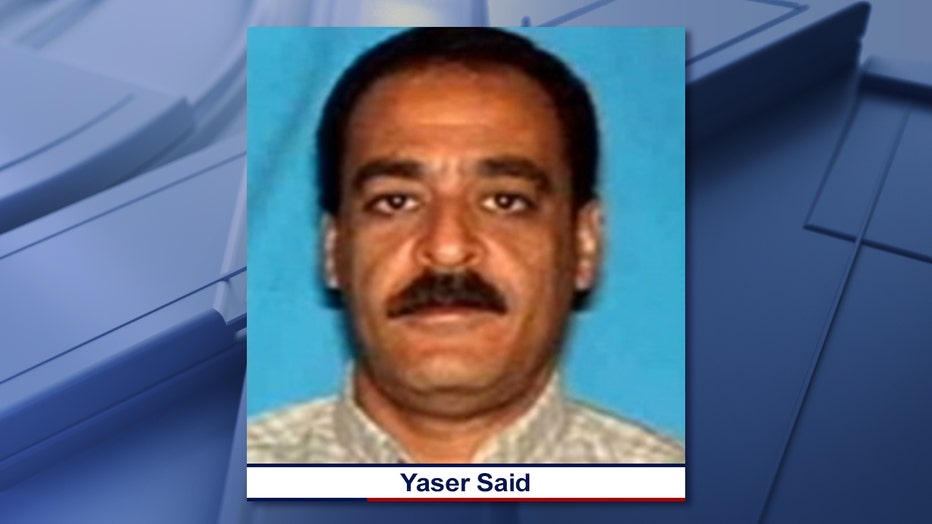 Yaser Abdel Said was arrested in connection to the fatal shooting of his two daughters in Texas in 2008. Read more.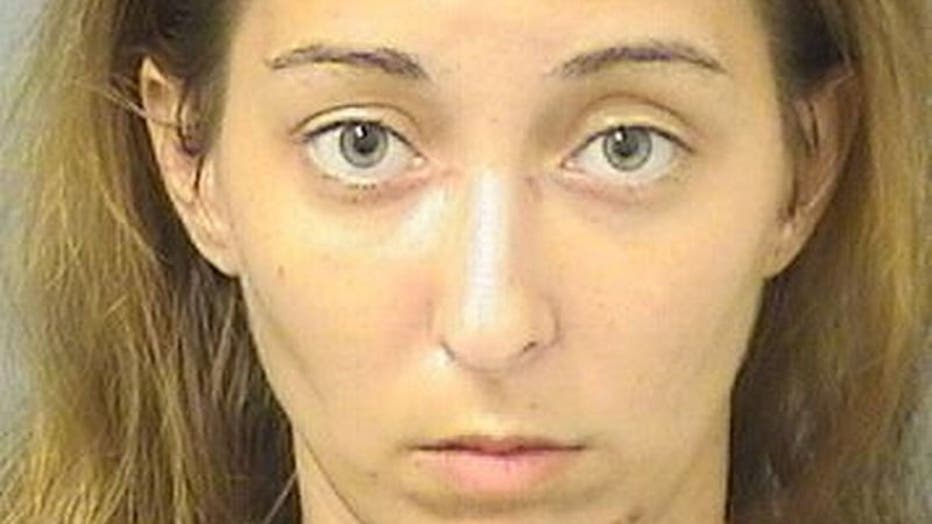 Haley Zager, 30, is facing felony child abuse charges after police say she slapped an 11-year-old Black child and called him a racist slur after his go-kart bumped hers at a Florida amusement park. Read more.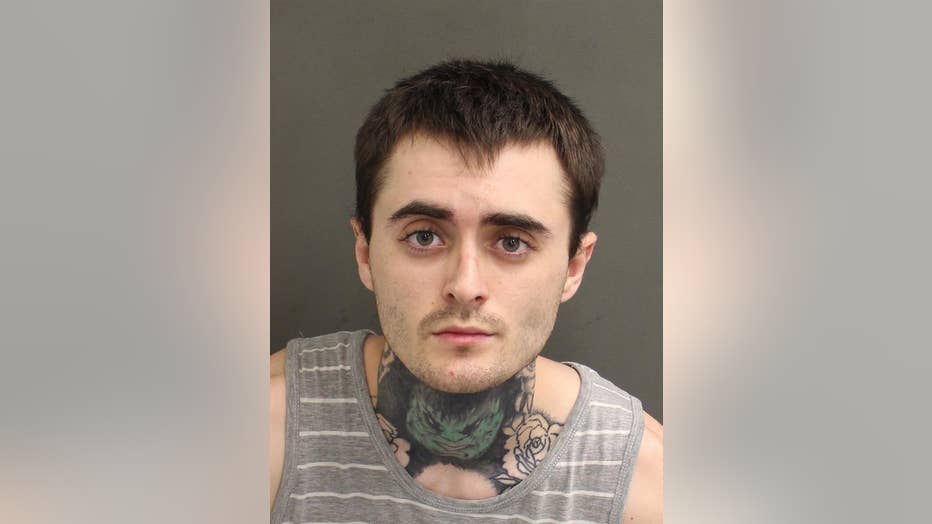 Chris Garcia, a 23-year-old registered sex offender, was arrested for severely injuring a baby in Florida, deputies said. Read more.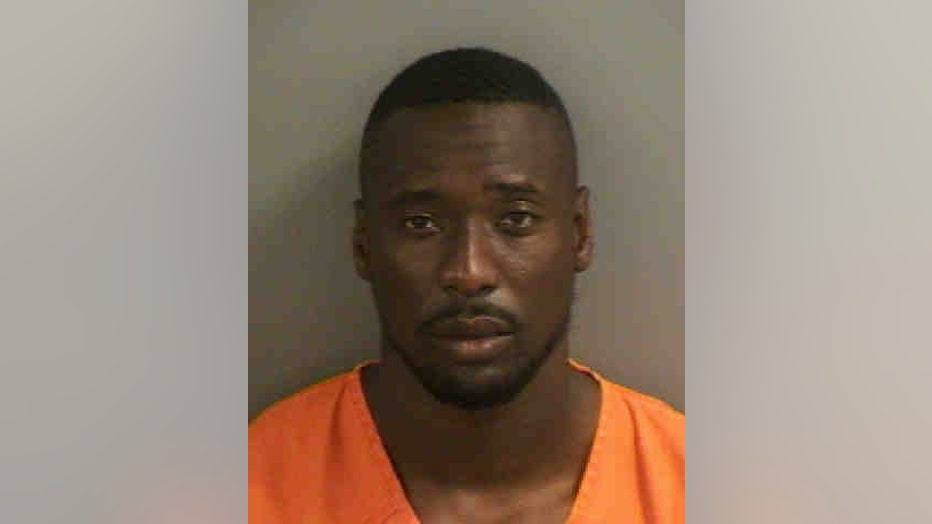 Mackensie Alexander, a cornerback for the Cincinnati Bengals, left training camp to help search for his father who went missing during a berry-picking trip in Florida. Hours later, he was arrested on a battery charge, officials said. Read more.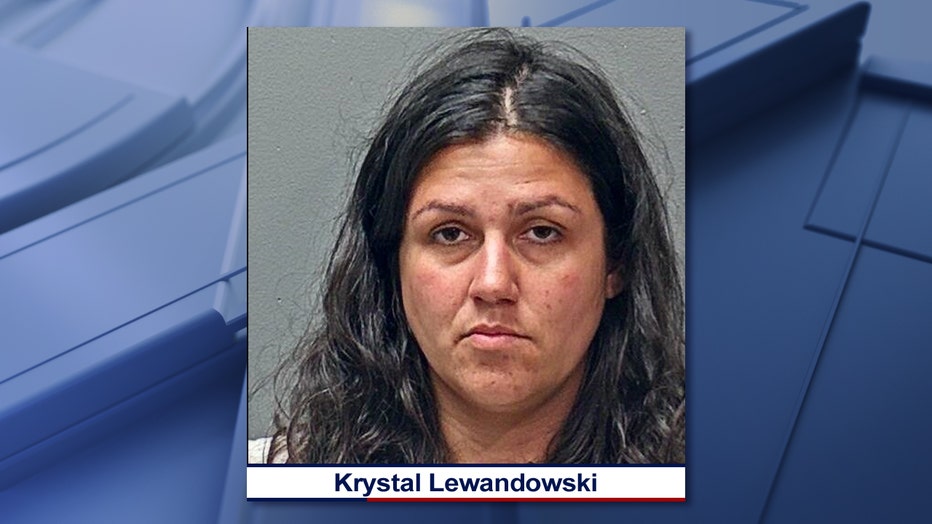 Texas mother Krystal Lewandowski is accused of slashing her 4-year-old daughter's throat and then dumping her body in a backyard trash can. Read more.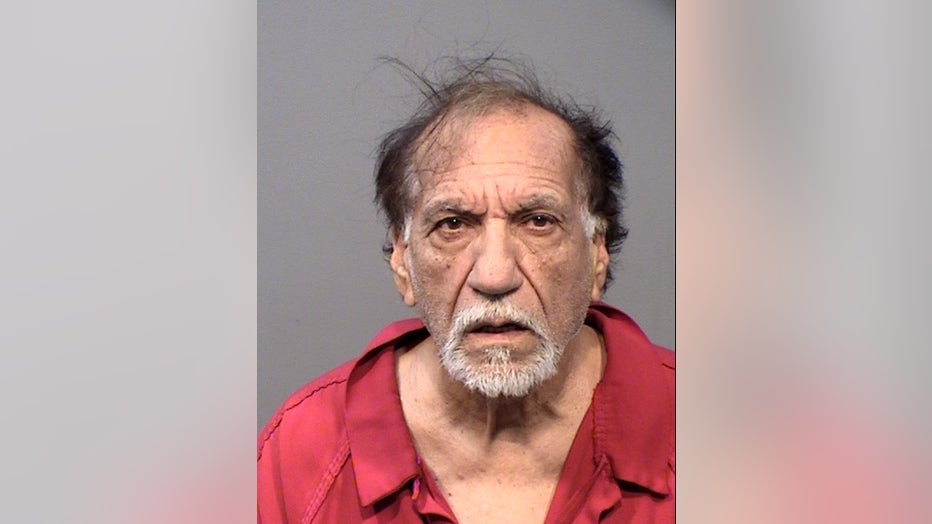 Benito Yanez, 71, who was wanted in Minnesota and Florida on fraud charges, was arrested outside of Phoenix, officials said. Read more.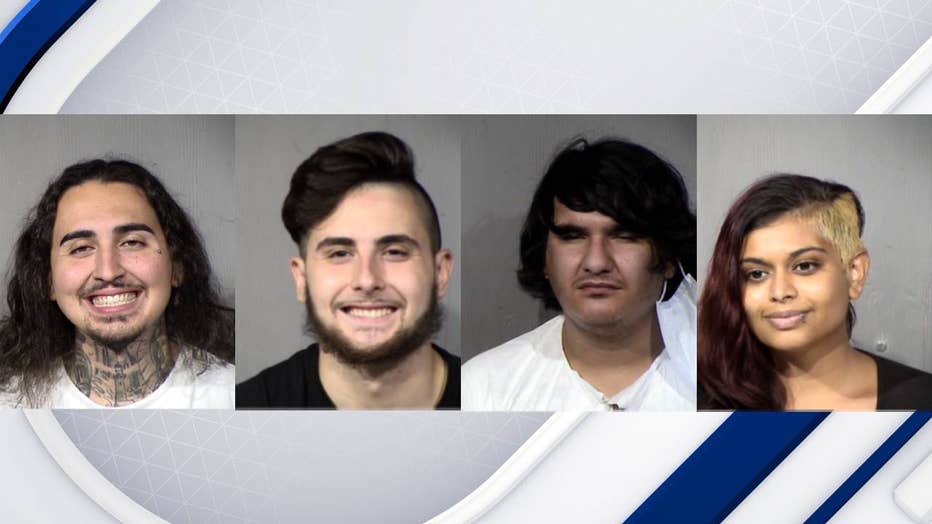 Brandon Valentine, Ryan Tice, Richard Callan, Survana Ratnam were arrested in connection to a protest in Downtown Phoenix on August 23. Read more. 
Jeremy Davis and Trinity Grace Pittman were arrested in their involvement with the death of Pittman's 2-year-old child. Read more.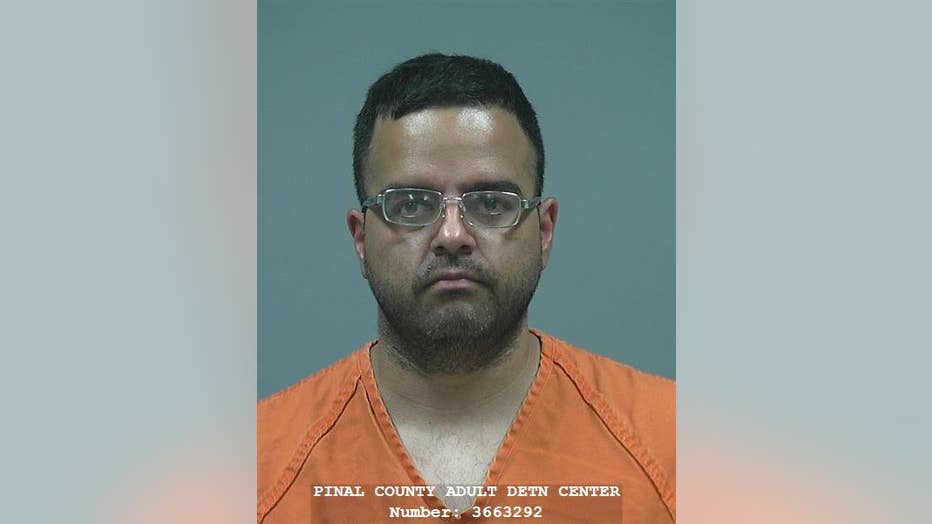 Carlos Martinez Baldenegro, 38, is accused of leading DPS troopers on a high-speed chase along I-10 and causing several crashes in the Phoenix-metro area, officials said. Read more.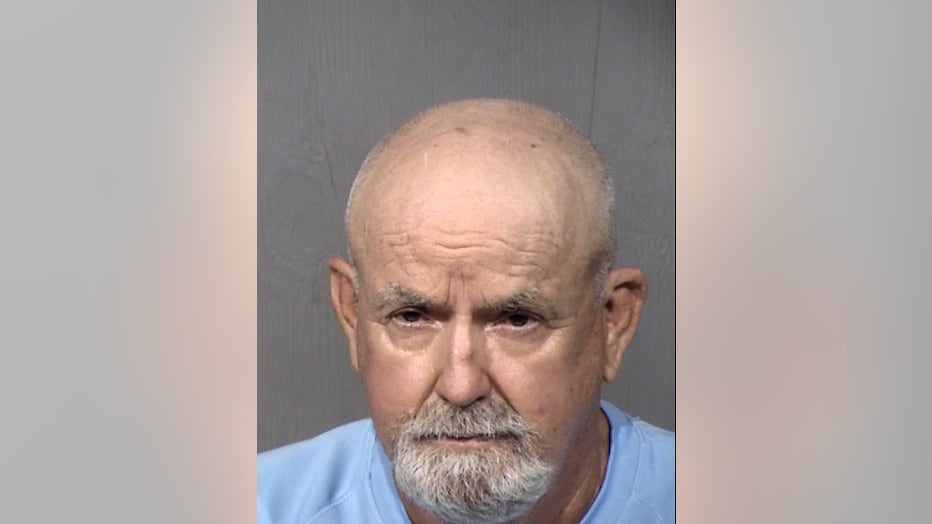 Michael Turney was arrested for second-degree murder in the 2001 disappearance of his stepdaughter, Alissa Turney, officials said. Read more.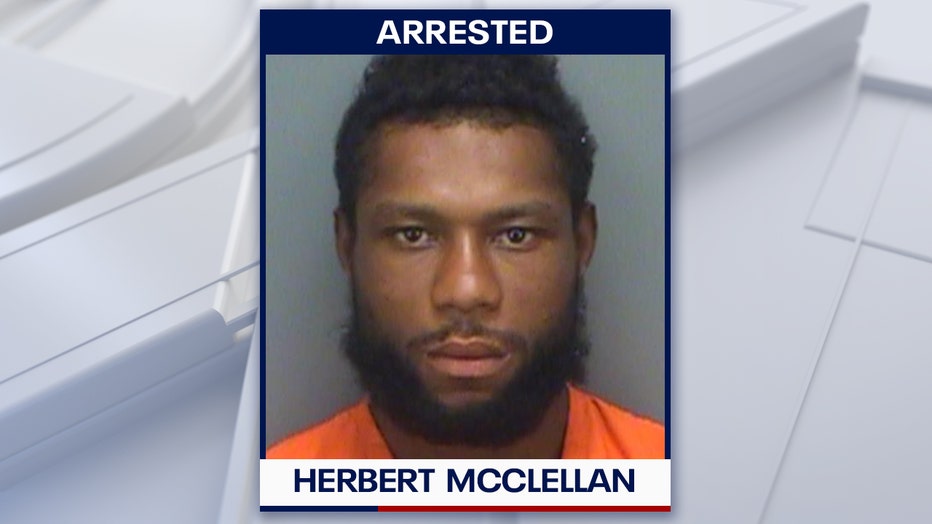 Police say Herbert McClellan, 27, stole 13 different scratch-off lotto tickets from a gas station. When one of the tickets offered a $30 prize, officers say he went right back into the same store a few hours later to cash it in. Read more.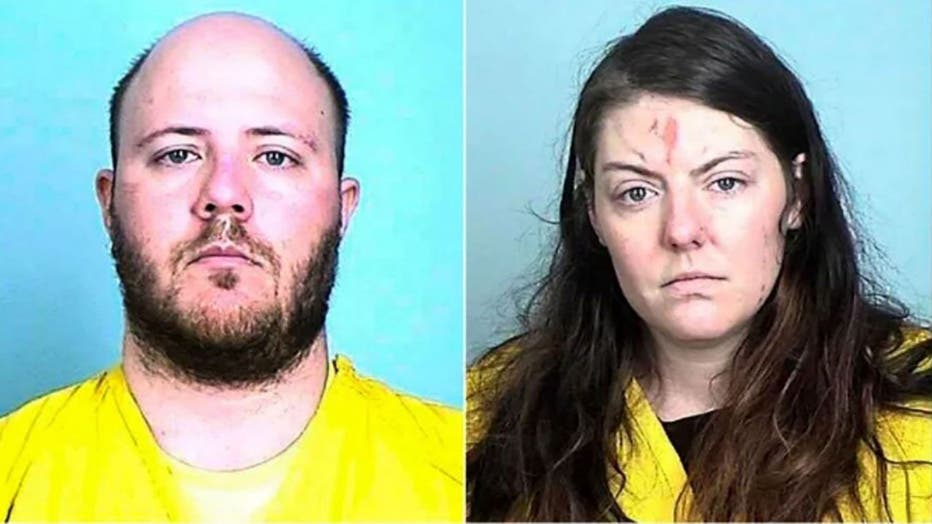 Brett Hallow, 30, and Sarah Hallow, 28, are both charged with second-degree murder and first-degree manslaughter in the death of an 8-year-old Minnesota girl. Read more.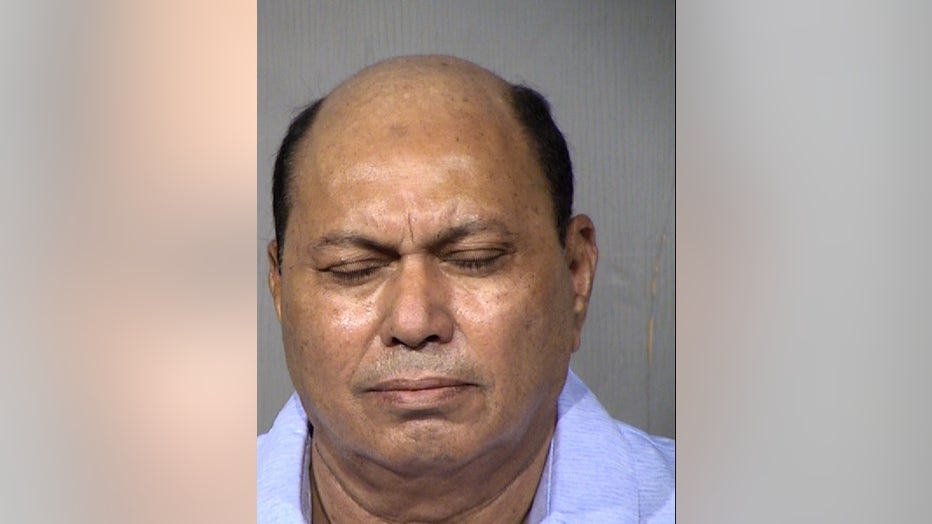 A man is accused of several sex crimes by female job interviewees, as well as a woman who rented a room. Chandulal Dhanani, 51, is a hotel manager in Phoenix. Read more.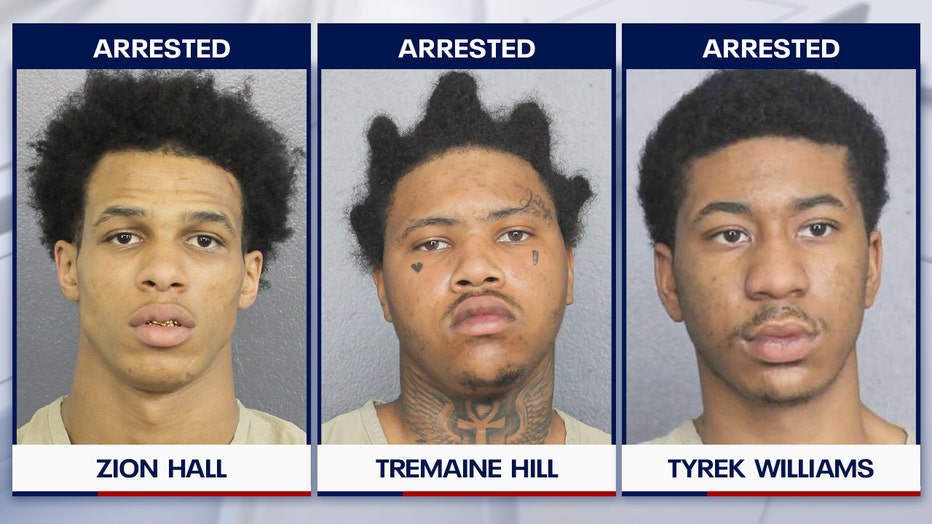 Police say Zion Hall, Tremaine Hill, and Tyrek Williams were on pretrial release for previous offenses when they committed a series of burglaries in Florida while wearing ankle monitors that tracked their locations. Read more.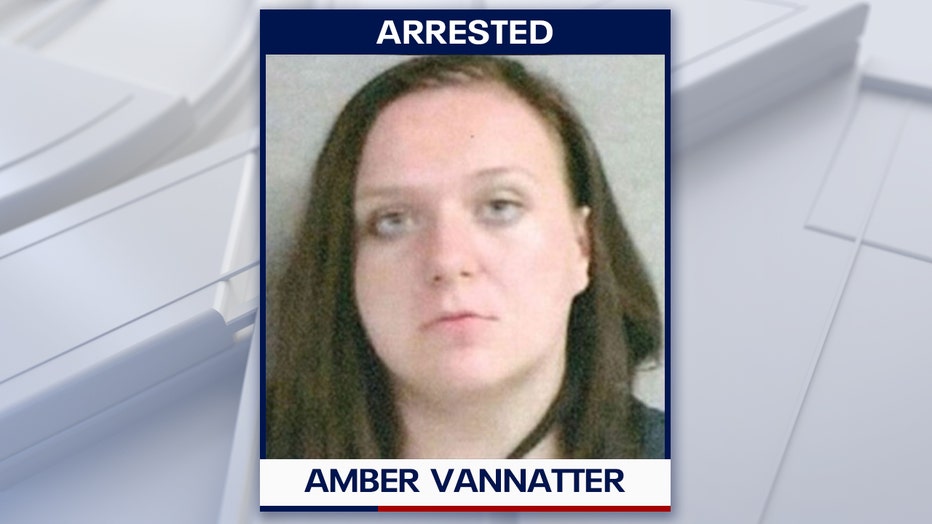 Investigators say 20-year-old Amber Vannatter admitted to burning an infant with a lighter and holding the baby's face against a running treadmill. Read more.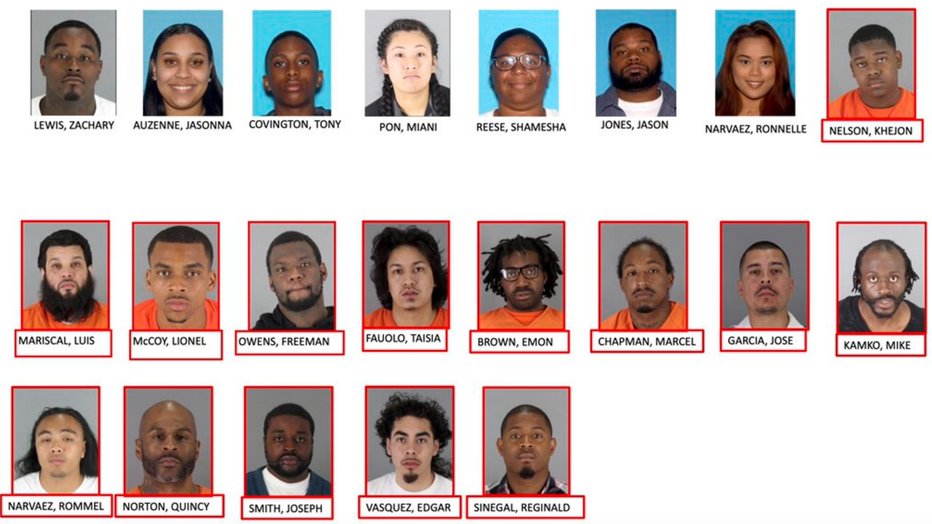 More than 20 people were arrested in connection with an elaborate scheme in which they used the personal information of 30 inmates to file more than $250,000 worth of bogus unemployment claims, officials said. Read more.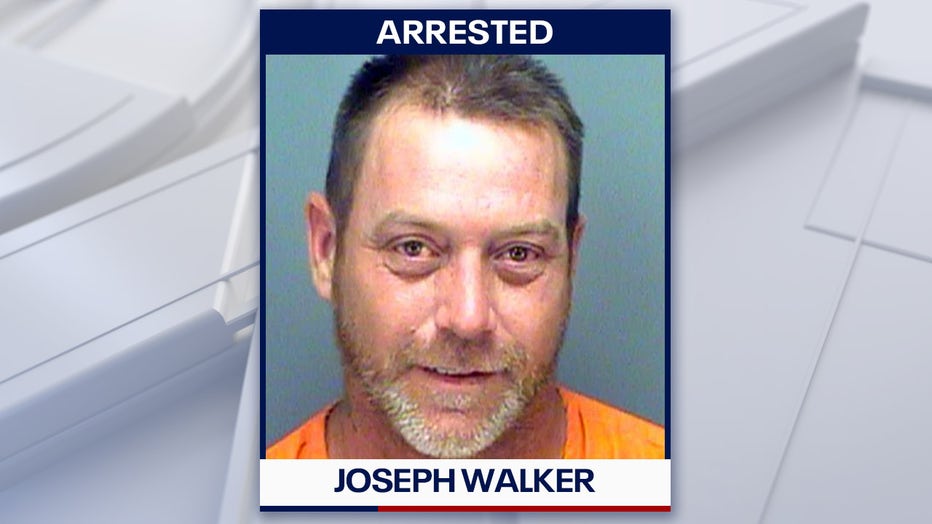 Police say 38-year-old Joseph Walker was arrested after investigators say he choked his dog to death because it bit his girlfriend. Read more.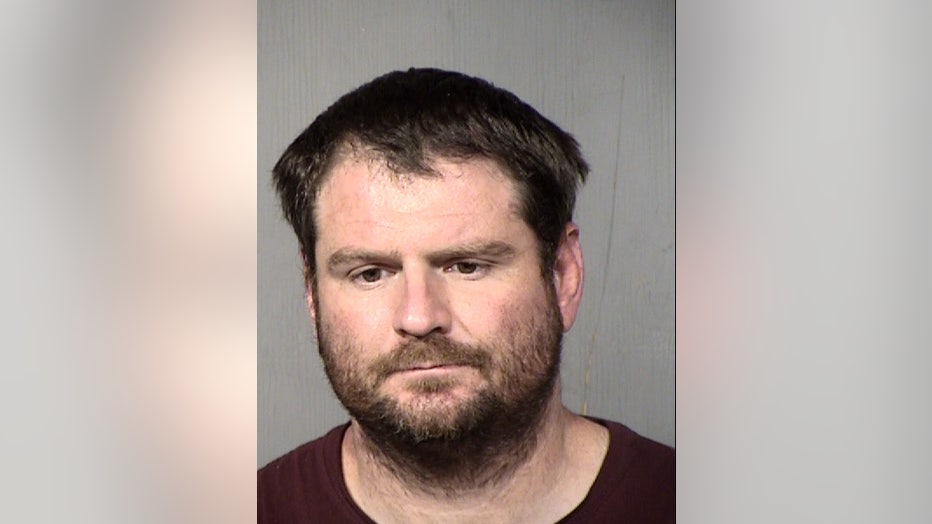 Police say a dispute between brothers over inheritance money eventually led to threats of murder and kidnapping. Ross Paul Emmick, 36, was arrested and is accused of theft by extortion, stalking, conspiracy to commit first-degree murder, and computer tampering. Read more.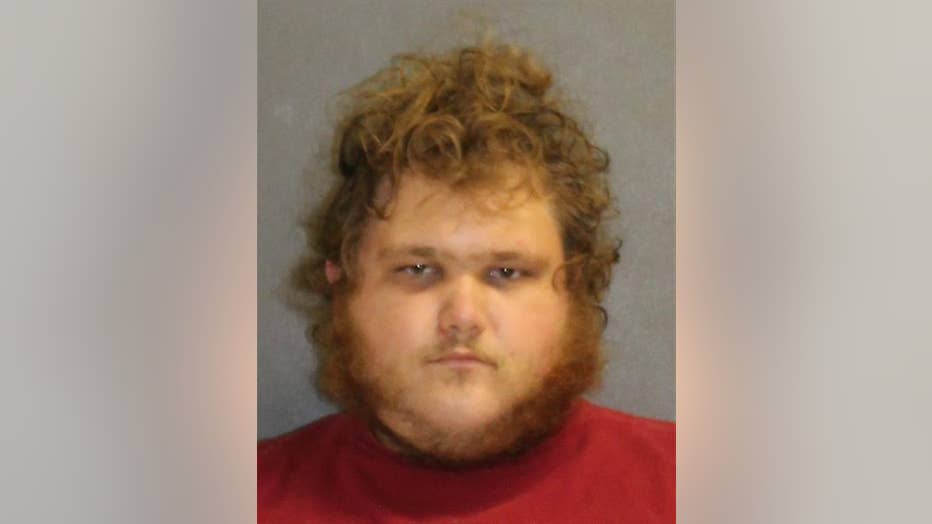 Joshua Jobe, 20, was arrested after deputies say they found thousands of files of child pornography on his phone, as well as conversations about raping children and babies and even a video of him sexually abusing a dog. Read more.
Federal authorities have taken into custody a man purporting to be the last person to see a missing Georgia woman, whose 2-year-old son was found wandering alone last month in a shirt and diaper at a South Florida parking lot. Read more.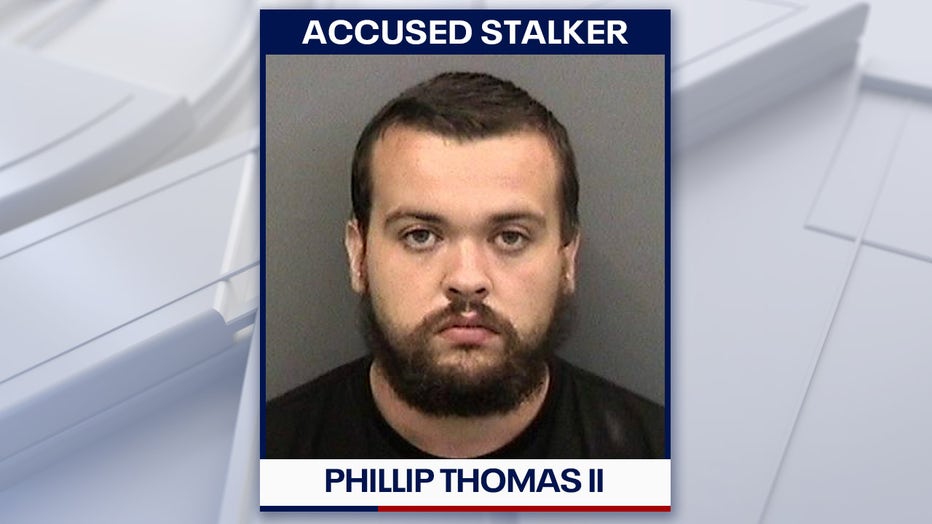 Phillip A. Thomas II is accused of being a stalker who had been planning for months to take a Florida resident hostage. Read more.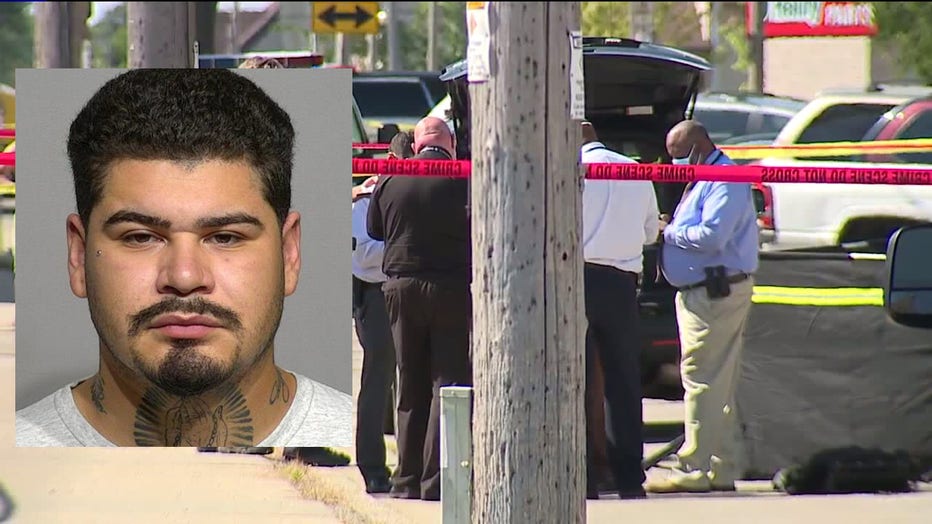 Jaffet Vellon admitted to firing more than 15 shots into a truck carrying a husband and wife after a crash and according to prosecutors, killing the husband, who was driving. Read more.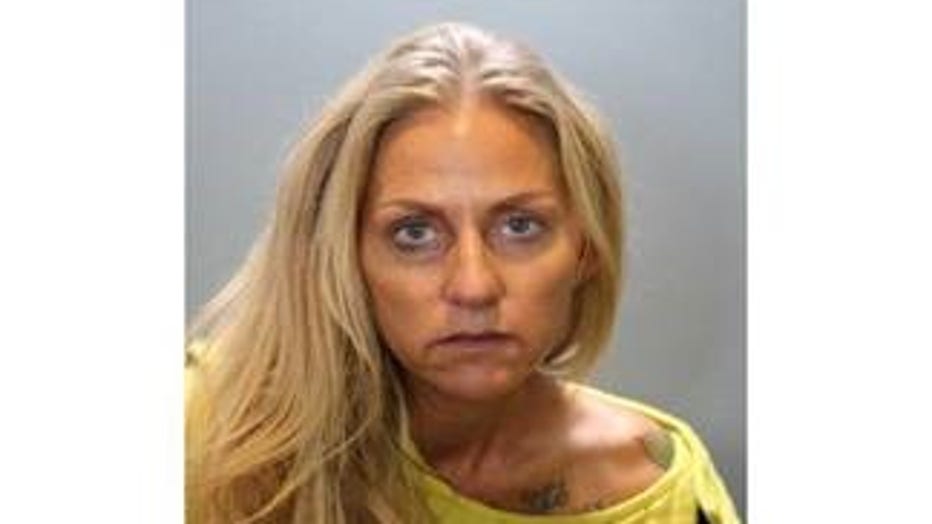 40-year-old Courtney Fritz Pandolfi has been charged with murder after driving under the influence when she hit and killed a pregnant woman in Anaheim, California. Read more.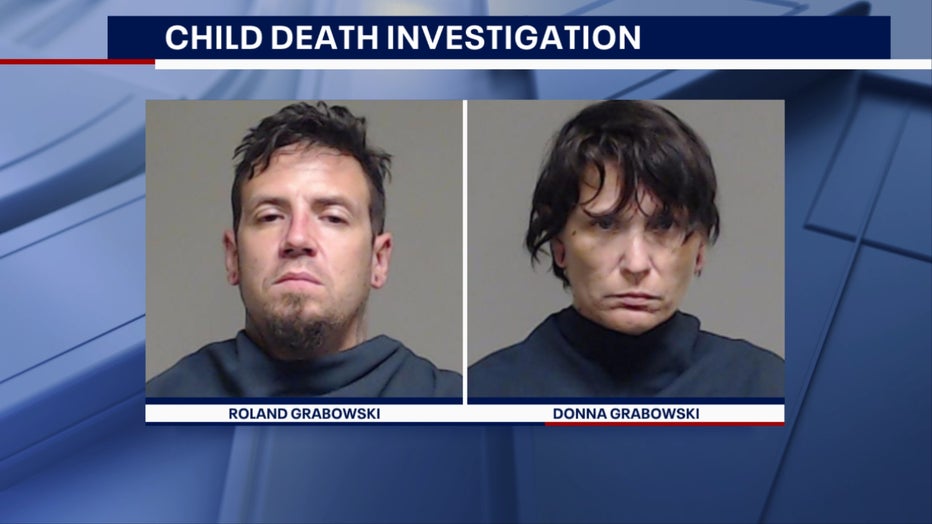 Roland Grabowski and Donna Grabowski are accused of disposing of their infant child's body in a bucket of tar. Read more.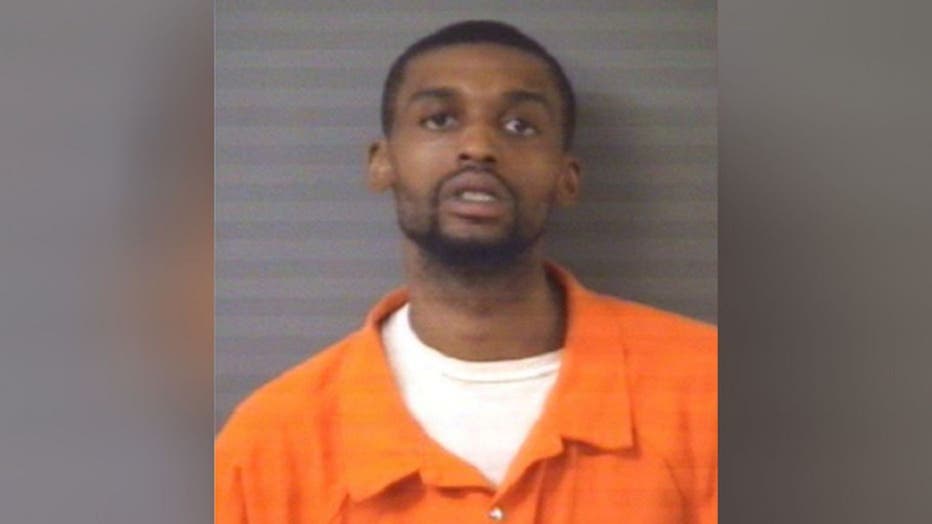 Darius Sessoms is accused of walking up to a 5-year-old boy playing outside and shooting him in the head. Read more.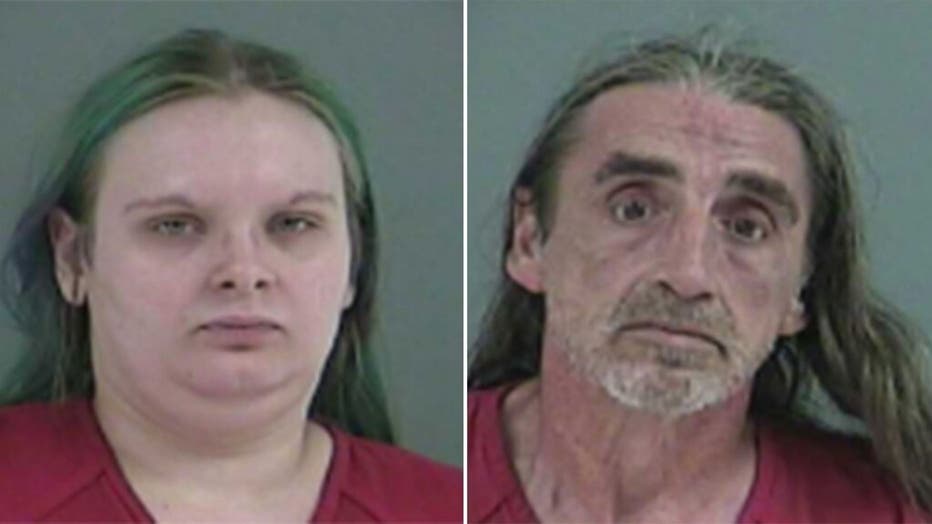 Elizabeth Dishman, 22, and 52-year-old Sean Finnegan were arrested for raping, torturing and killing a woman after offering her a place to stay sometime around the end of last year. Read more.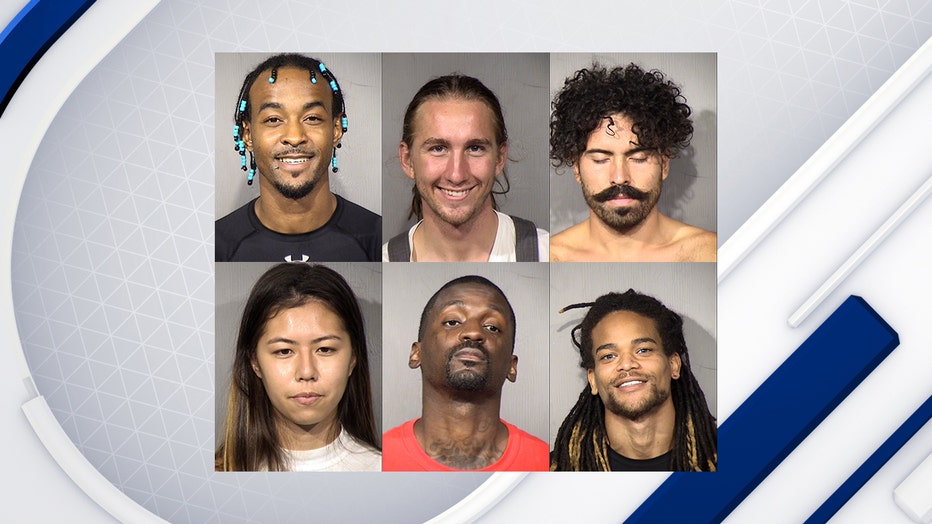 Several people were arrested during a protest against racial injustice in Phoenix, Arizona. Police say those arrested were reportedly participating in criminal activity. Read more.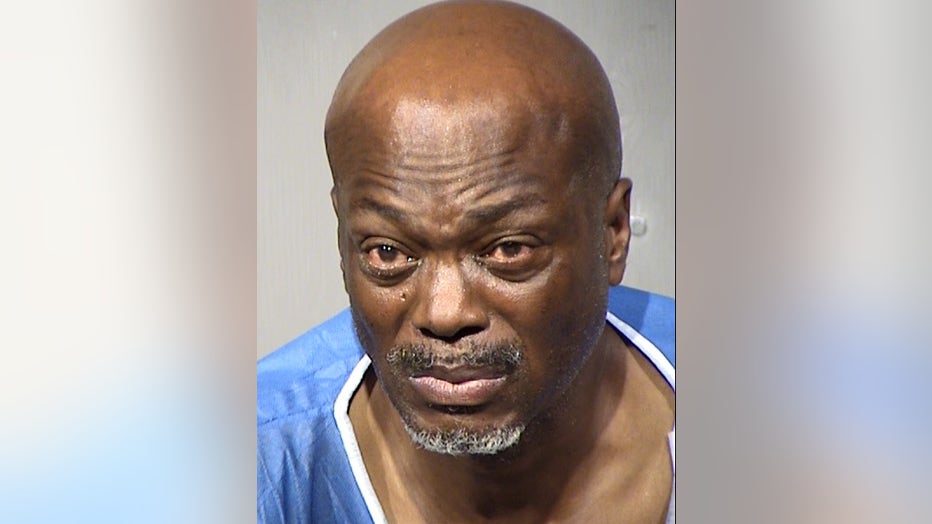 Police say Gary Cox has been arrested in connection to the murder of a woman at a Tempe, Arizona motel. Read more.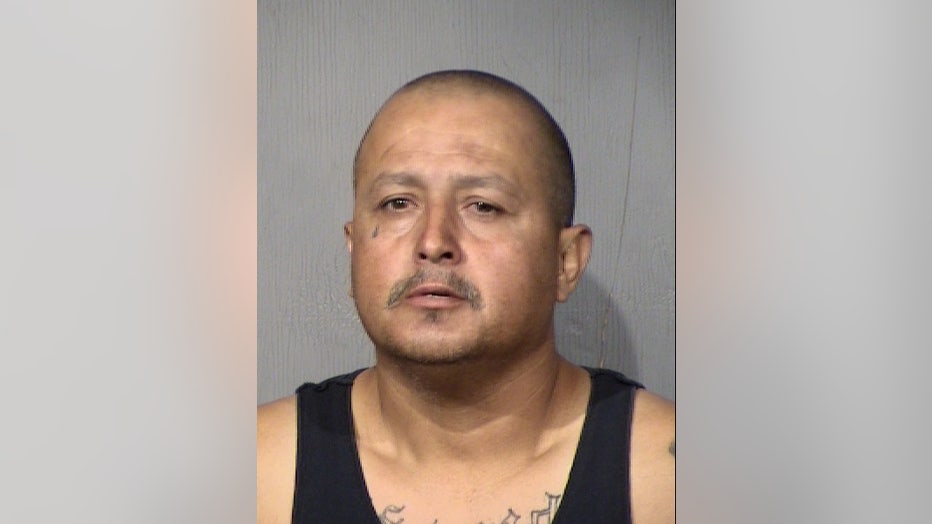 A man was arrested for reportedly abusing a six-month-old puppy. The dog is expected to be OK. Read more.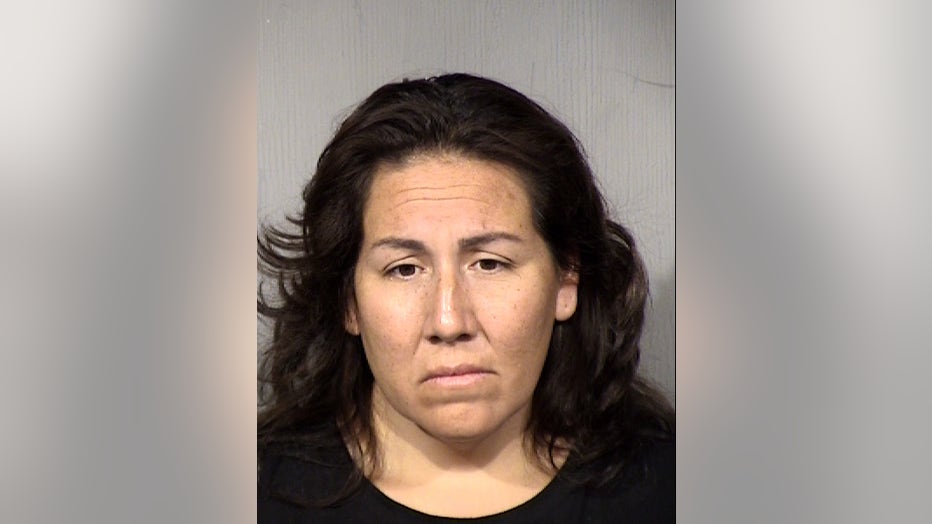 Investigators say a woman's blood alcohol level was more than four times the legal limit when she passed out behind the wheel of her car and crashed with two young children in the back seat. Read more.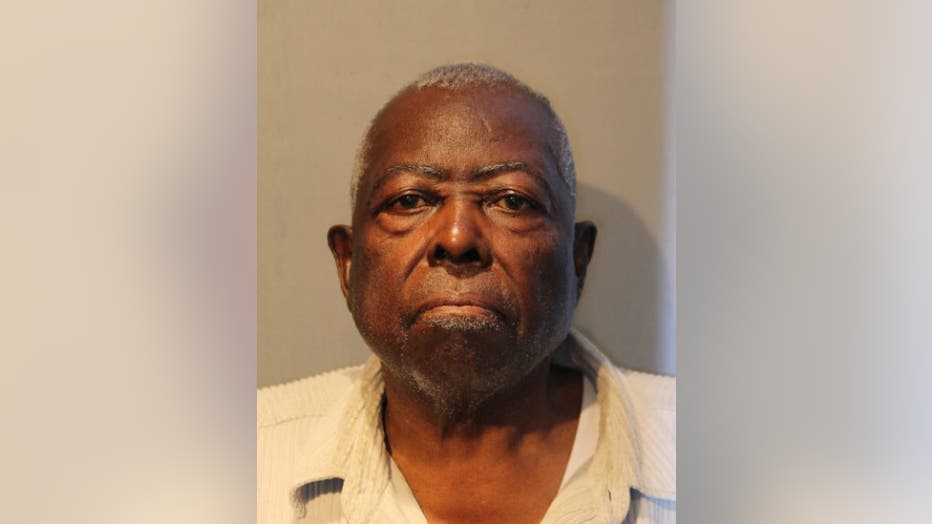 Willie Dunmore (Chicago police)
79-year-old Willie Dunmore allegedly shot and killed someone he knew for decades over a gambling debt, then called 911 after firing the shots. "I shot the motherf——, it's over now and he is dead on the floor." Read more.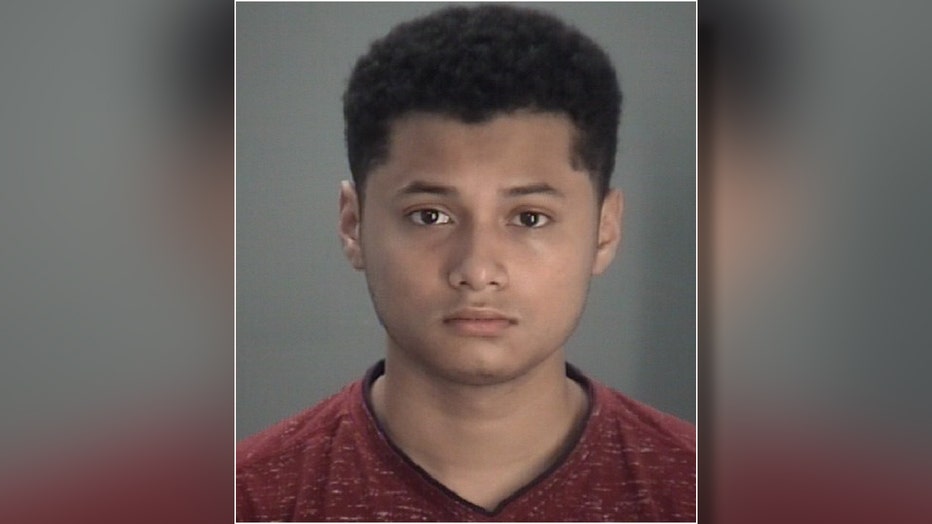 Courtesy: Hillsborough County Sheriff's Office
Jonah Delgado, 19, was arrested for allegedly abusing an 88-year-old man in his care. Read more.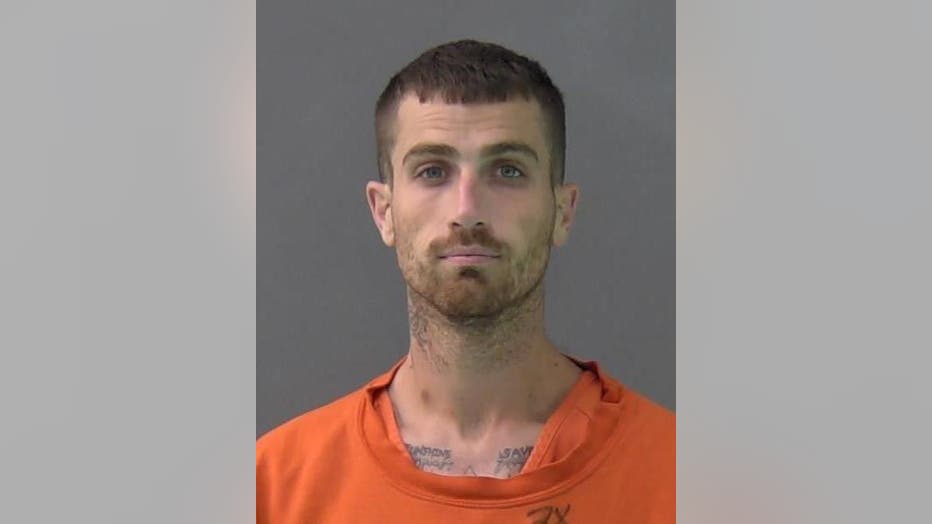 Brandon Michael Olivares is accused of killing a Fort Hood soldier whose body was discovered beside a road four miles from where his burned sport utility vehicle was found. Read more.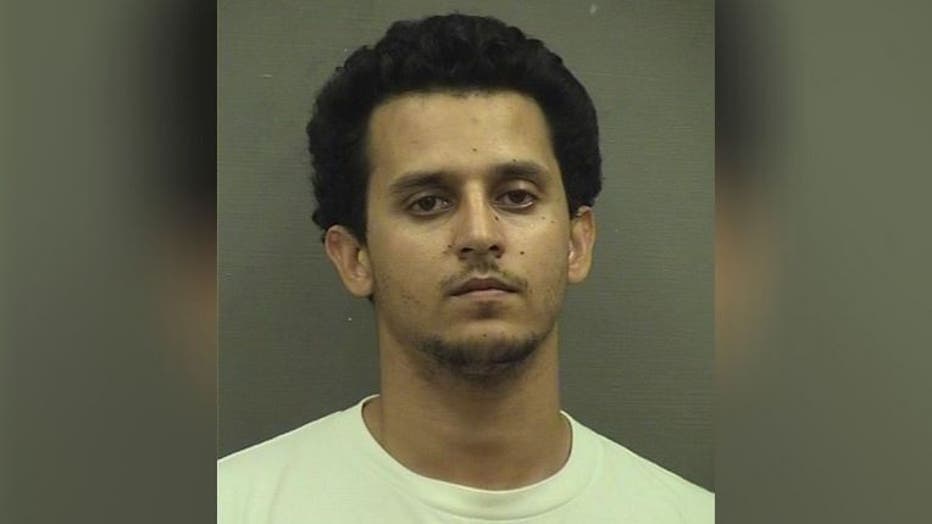 Police say Ibrahim E. Bouaichi, a suspect in a rape case, was released from jail in the wake of the coronavirus pandemic and went on to kill the woman who had accused him. Read more.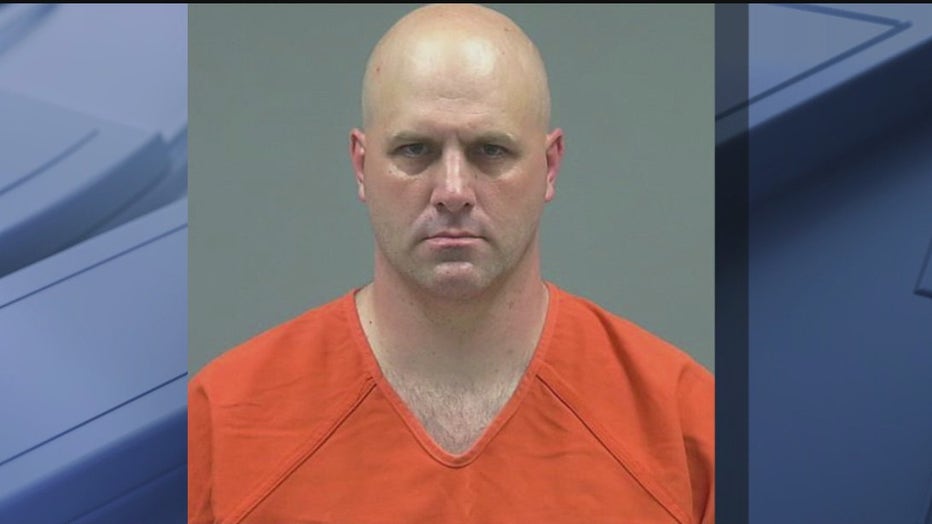 Jason McClelland, a correctional officer for Florence State Prison, is accused of kidnapping and sexual assault. Read more.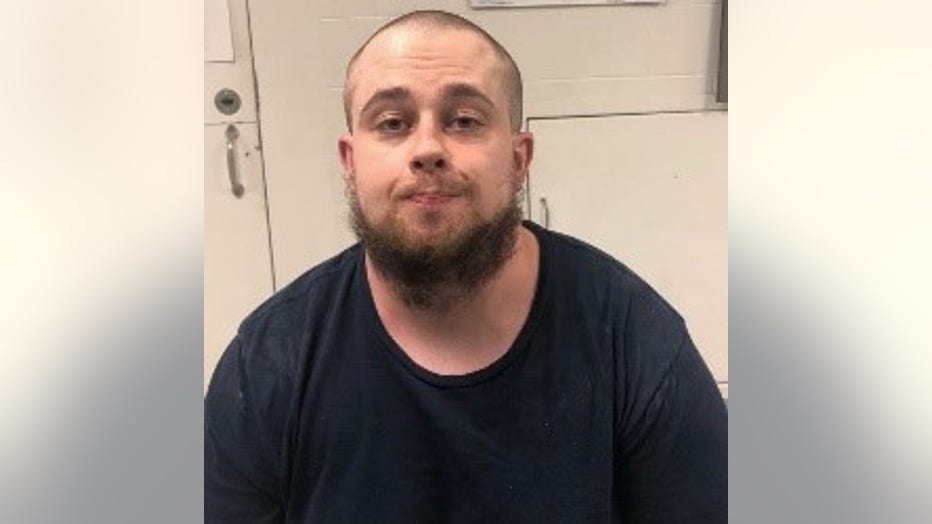 Jake Ruether (Yavapai County Sheriff's Office)
Jake Ruether, 29, is accused of calliing the Yavapai County Sheriff's Office Dispatch Center, saying "there is a bomb in the building" and hanging up. Read more.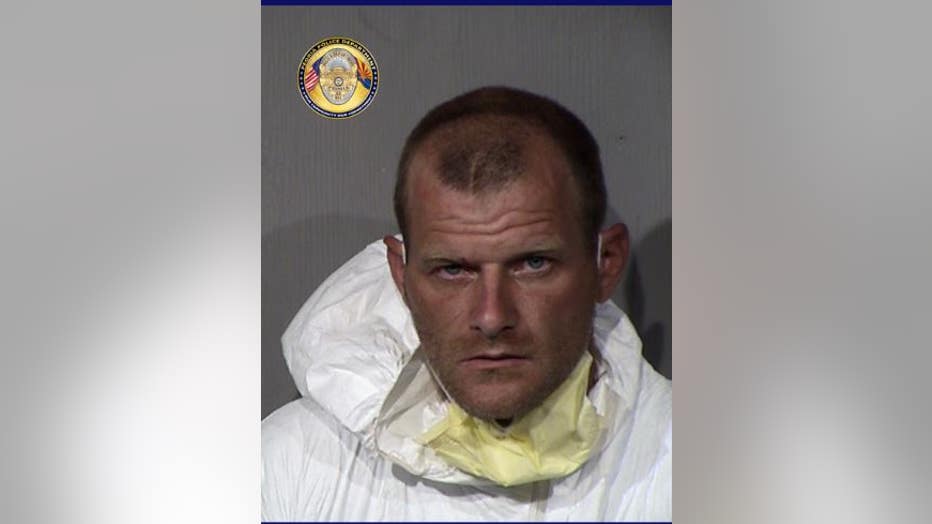 Bryan Lamb, 37, is accused of domestic violence and shooting at police officers during a car chase that ended at a gas station in the West Valley. Read more.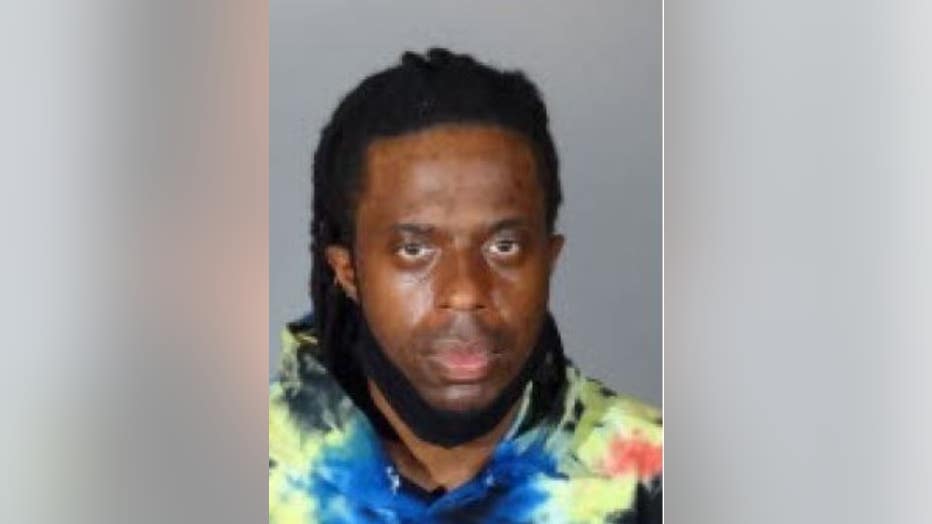 Detectives with the Los Angeles Sheriff's Department arrested a man accused of sexual assault, saying the suspect, Noel Fisher, also known as "Detail", is a Grammy-winning music producer who has worked with Beyoncé, Lil Wayne, Wiz Khalifa and many other artists. Read more.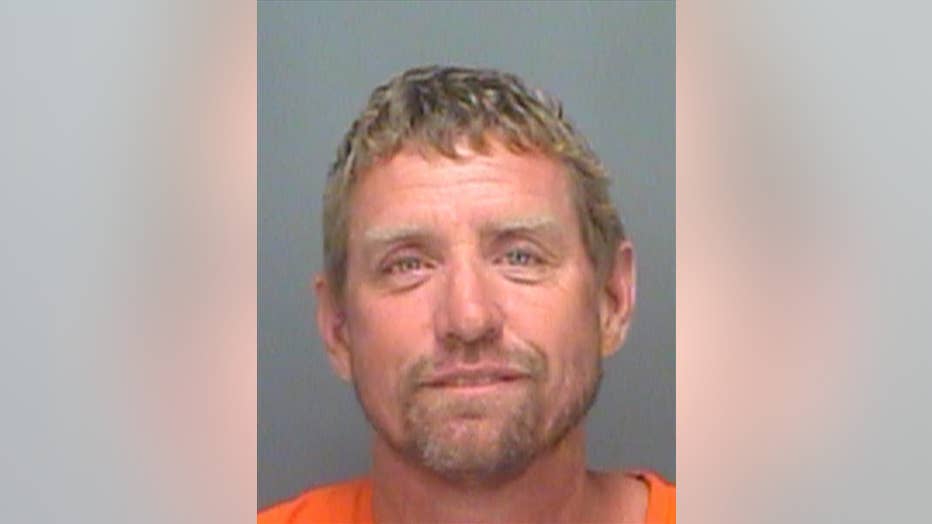 Police say 47-year-old Jason Copenhaver was arrested after he told a child inside a restaurant to remove his mask. After a child refused, Copenhaver got close enough to spit on the child. Then said, "You now have coronavirus." Read more.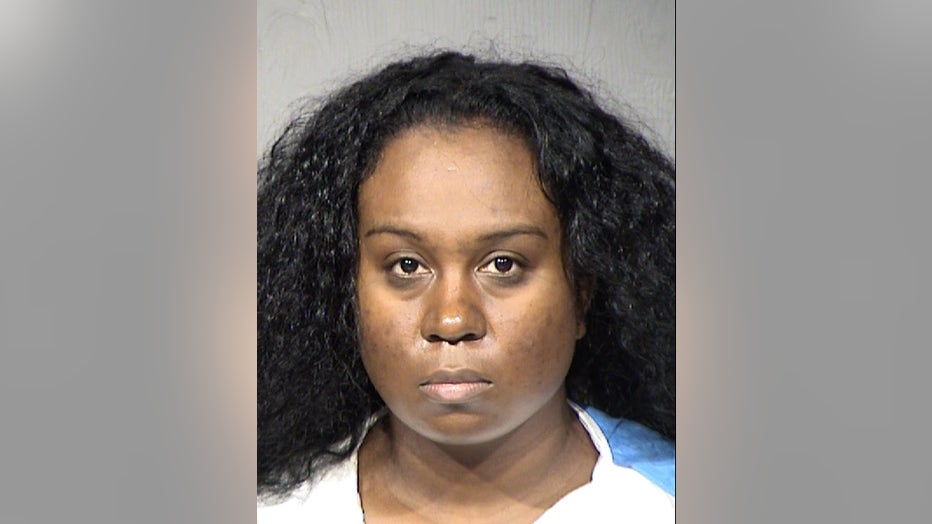 Samone Lomax, 33, is accused of shooting and killing her husband inside a West Phoenix home. Read more.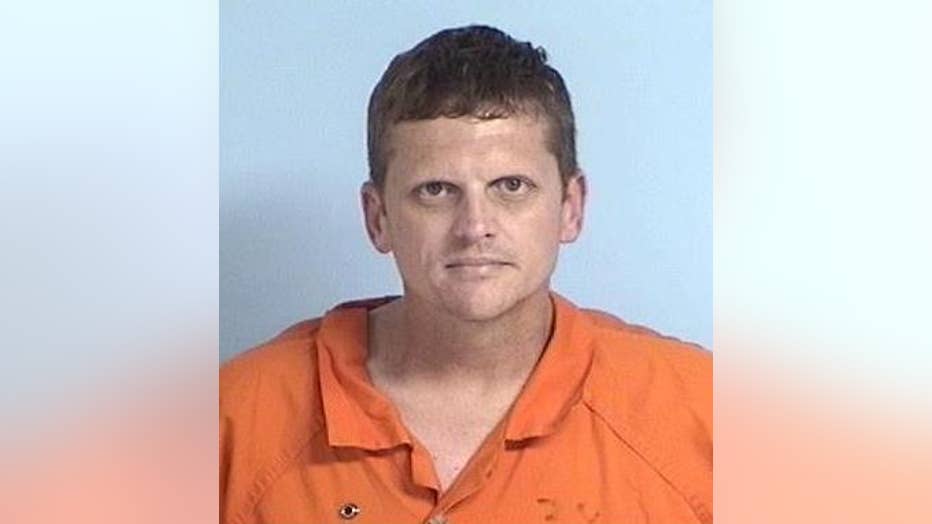 Casey William Kelley, 42, is facing charges after using a fake check to buy a nearly $140,000 Porsche and attempting to purchase luxury watches, authorities said. Read more.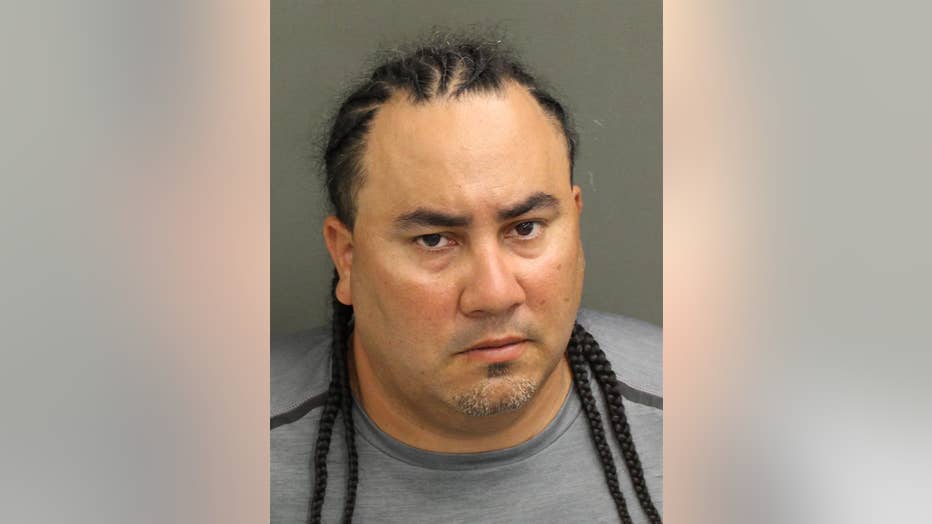 37-year-old Kelvis Rodriguez-Tormes was arrested after deputies say he shot at a Burger King employee after a woman complained the drive-thru line was too long. Read more.