Mug Shot Gallery - December 2020
Information was supplied by law enforcement and describes recent arrests and charges. All defendants are presumed innocent.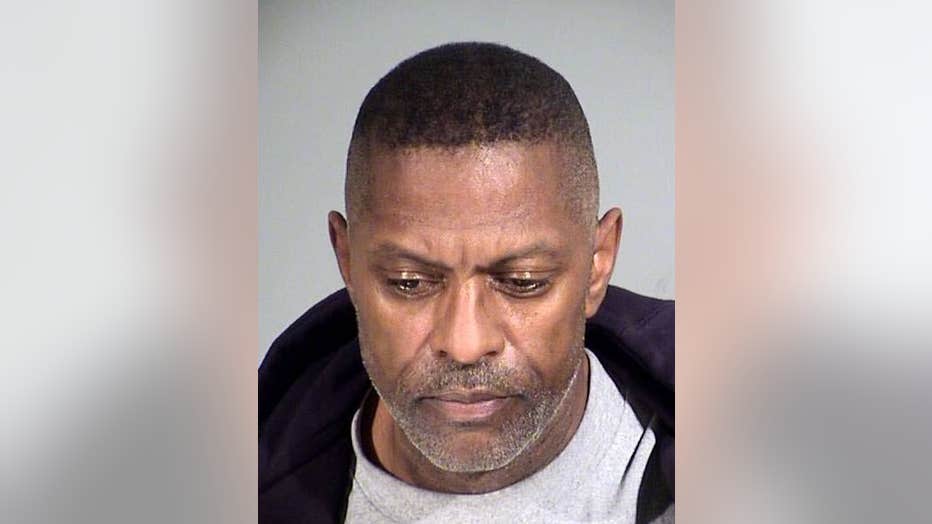 Michael Richardson was arrested in connection to the fatal shooting of a 47-year-old man in Phoenix, police said. Read more.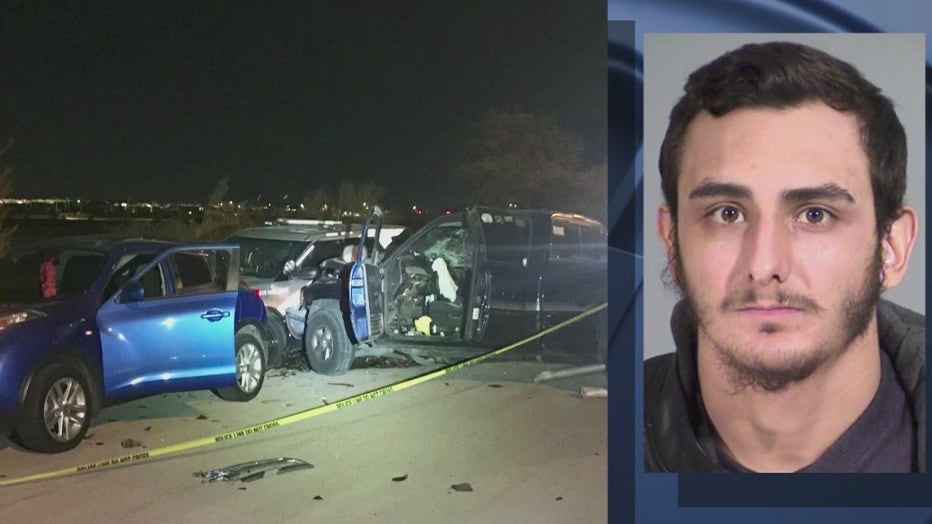 Christian Reilings, 25, is accused of hitting an Arizona DPS trooper's patrol car on the I-10 near Goodyear. Read more.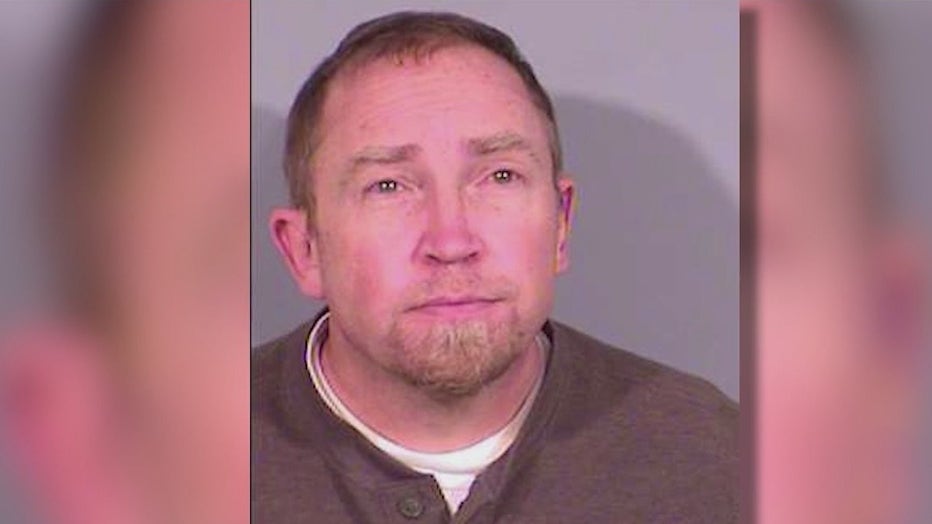 Lance David Ray, 53, was arrested on suspicion of three separate 2000 incidents that happened in Peoria and Phoenix. Some of his charges are kidnapping and murder. Read more.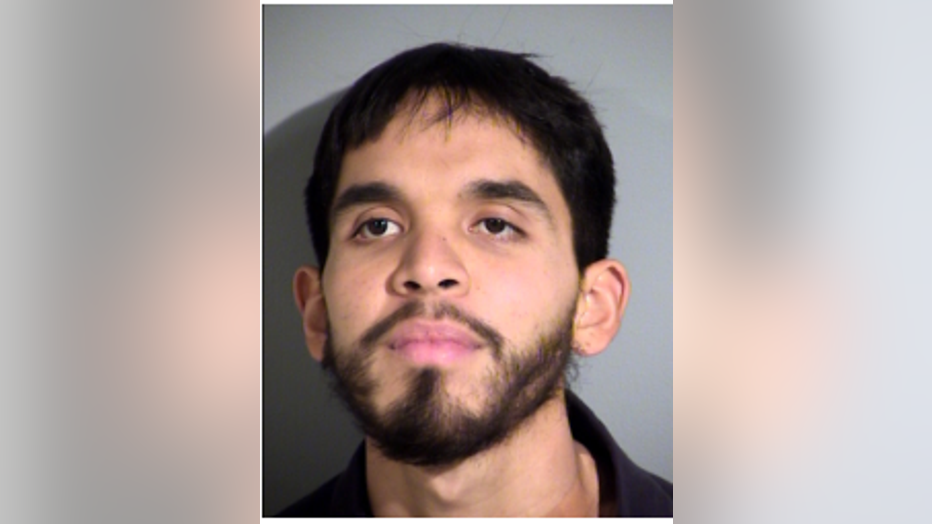 Samuel Vasquez, 25, was arrested after being shot by Phoenix police near 52nd Parkway and Osborn Road. Read more.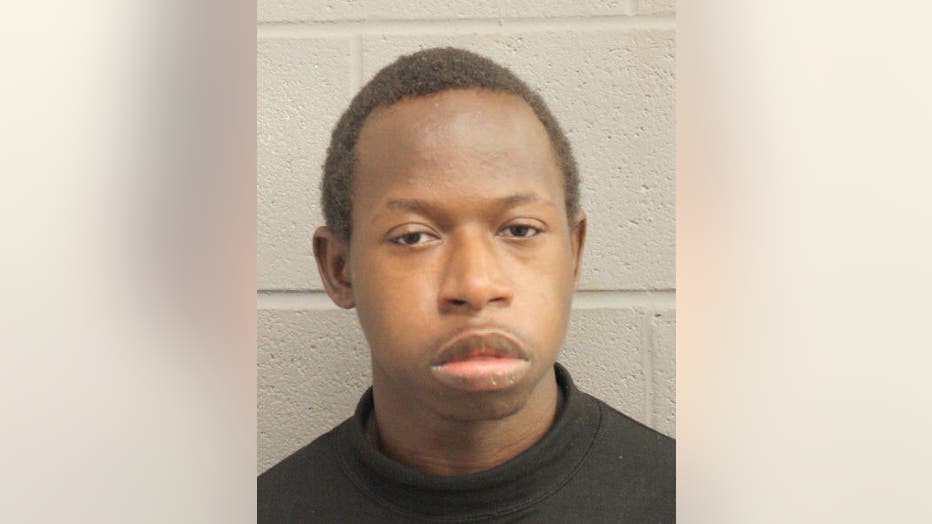 Christopher Bernard Pickney, 22, has been arrested and charged in the deadly shooting of his sister at an apartment complex in northeast Houston, police said. Read more.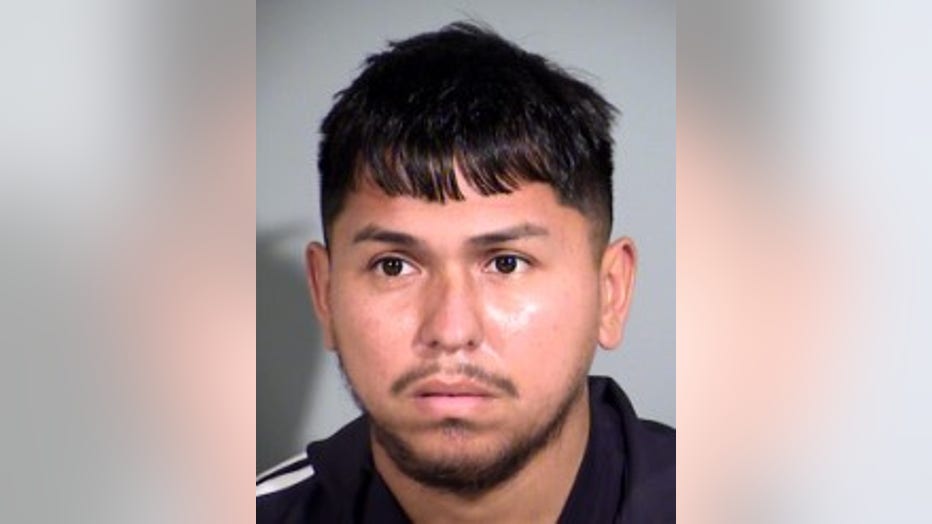 Elidio Saenz, 23, was arrested in connection to a crash in Phoenix that left two people dead near 31st Avenue and Indian School Road. Saenz is accused of manslaughter. Read more.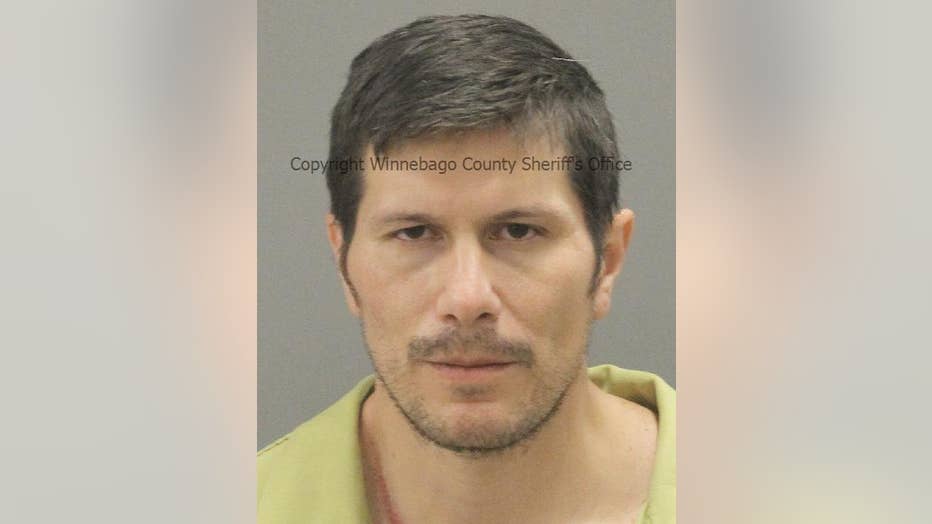 Authorities say 37-year-old U.S. serviceman from Florida, Duke Webb, has been charged with three counts of murder and three counts of first-degree attempted murder following a shooting at a bowling alley in Illinois Saturday night. Read more.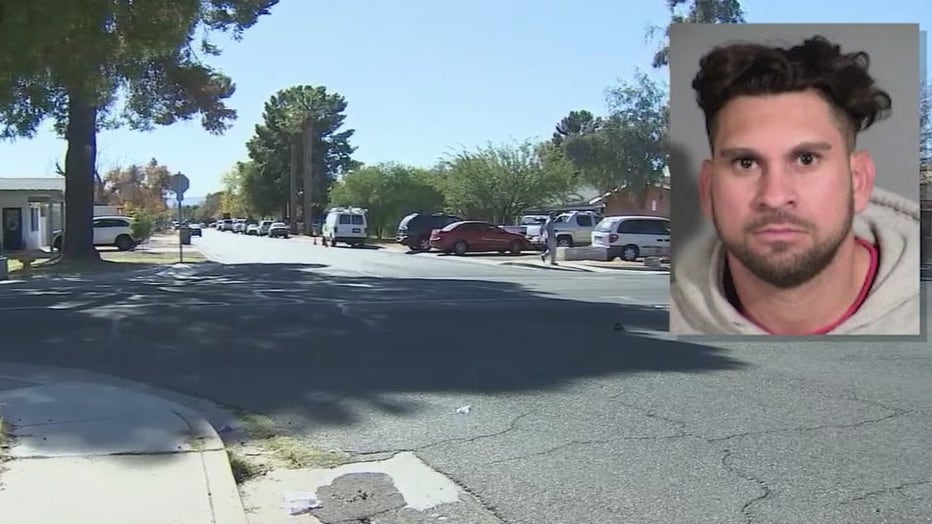 Sergio Nareja is accused of hitting a woman with his car in Phoenix and fleeing the crash. Read more.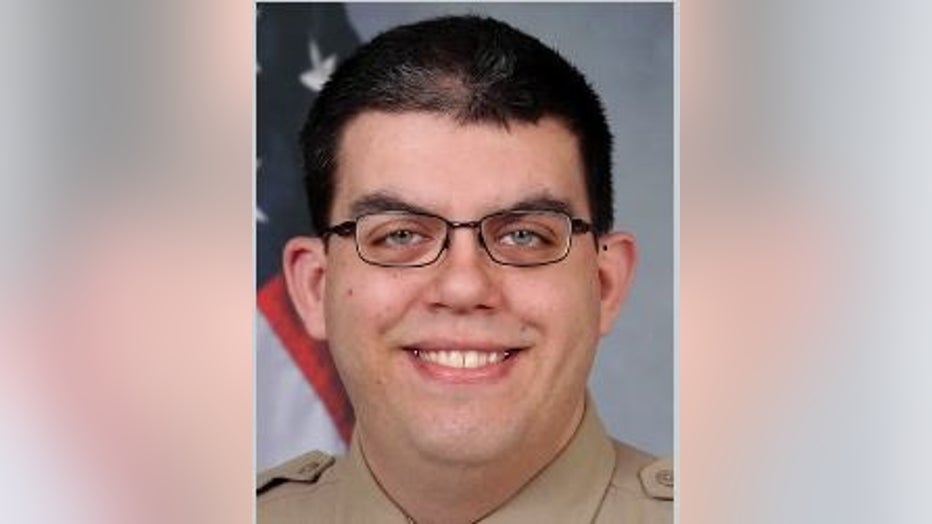 Michael Flaminio (Pima County Sheriff's Department)
Pima County Corrections Officer Michael Flaminio was arrested on assault charges after an incident involving an inmate. Read more.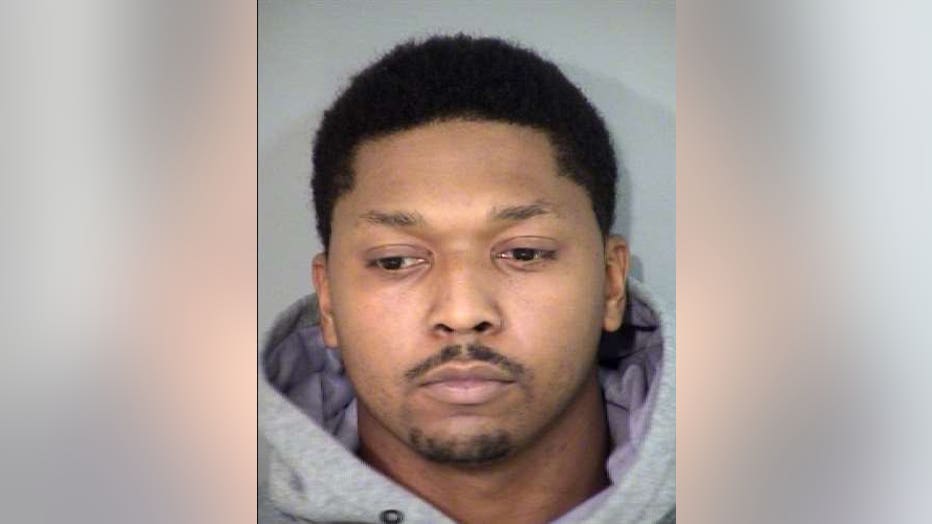 Deon Finnley (Courtesy: Phoenix Police)
Deon Finnley, according to Phoenix Police officials, was arrested on Dec. 22 in connection with a shooting on Dec. 11 that left a 38-year-old man dead. Read more.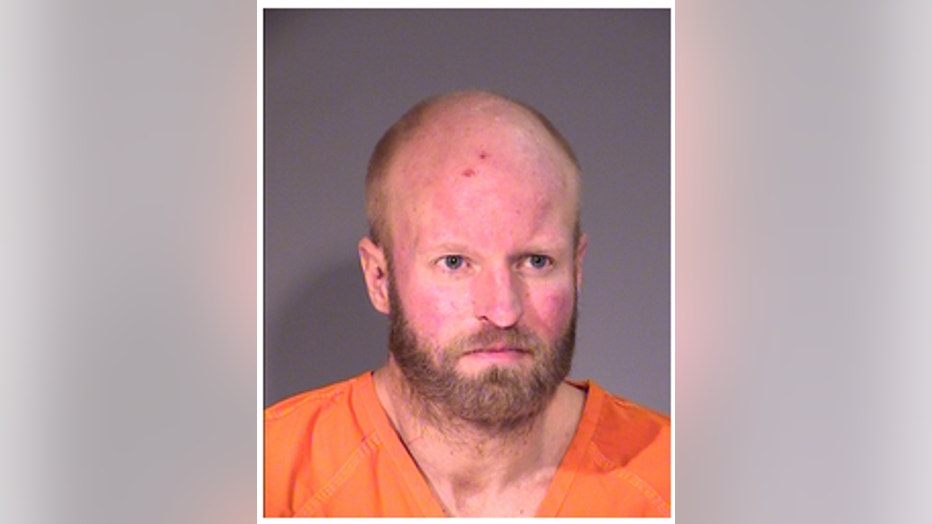 Dustin Jeffery Hegreberg (Photo Courtesy: Maricopa County Sheriff's Office)
Dustin Jeffery Hegreberg is accused of killing his father in Arizona and pouring bleach over his body in an attempt to mask the smell. Read more.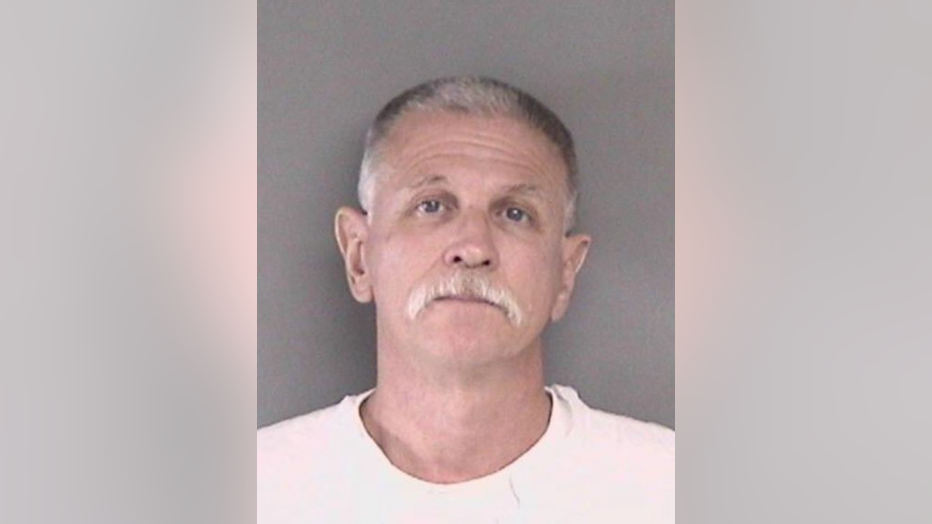 David Misch, the man already held in connection with the slayings of two women in 1986 has been charged with the murder and kidnapping of 9-year-old Michaela Garecht in 1988. Read more.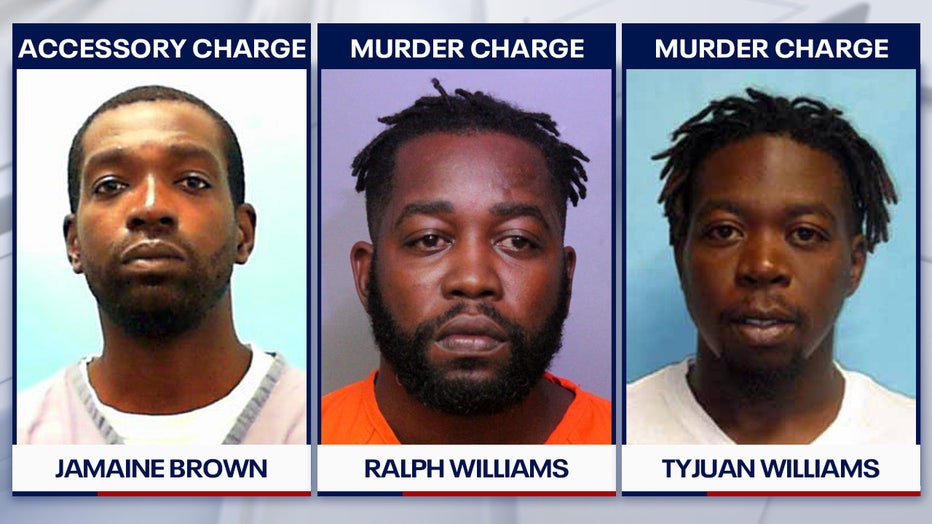 Photos via Fla. DOC & PCSO.
Police arrested Jamaine Brown, Ralph Williams, and Tyjuan Williams in connection to a 2006 cold case in Florida. Read more.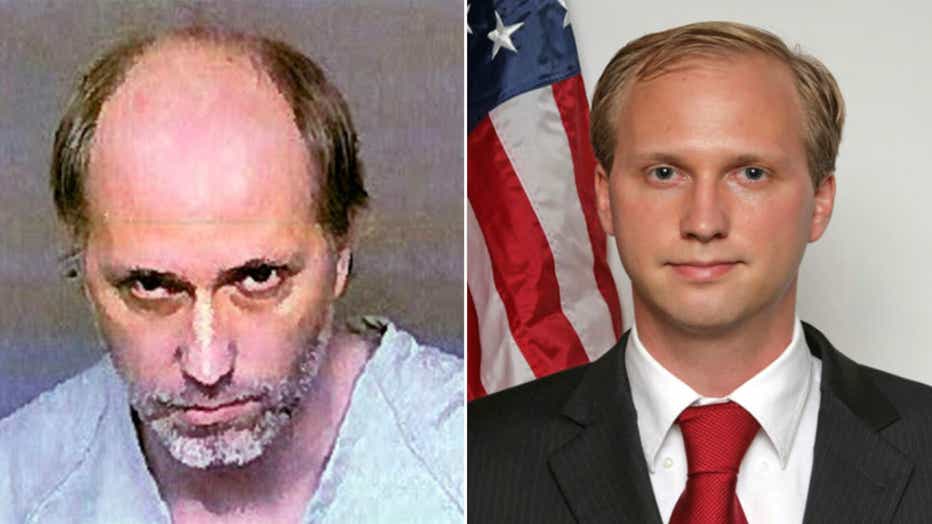 Mugshot, left, for Nathan Larson, 40, and photo from 2017. (Fresno County Sheriff's Office )
Nathan Larson, 40, is facing kidnapping charges after allegedly abducting a 12-year-old girl. He went to prison for more than a year for threatening to kill either President George W. Bush or President Obama. Read more.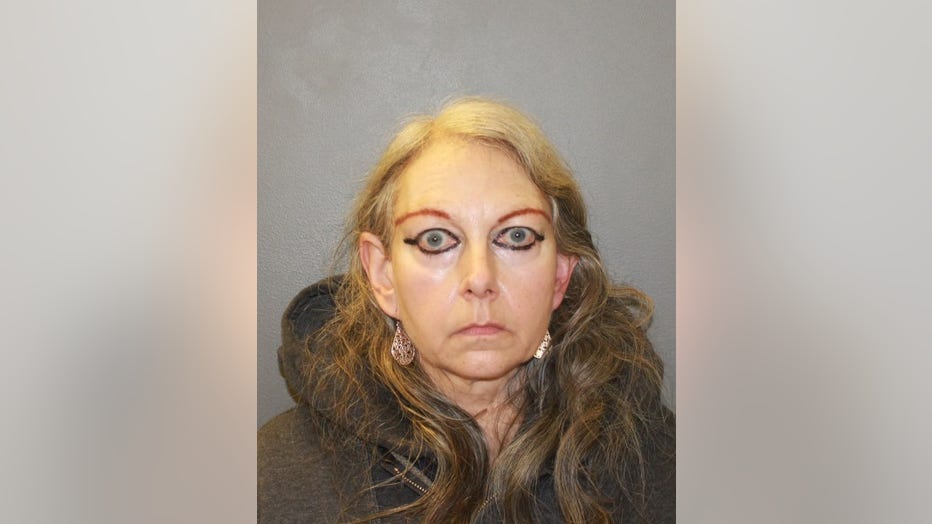 Credit: Hamden Police Department
Donna Scirocco has been arrested after authorities found three dead animals in her home and seized more than two dozen cats along with dogs, squirrels and an owl. Read more.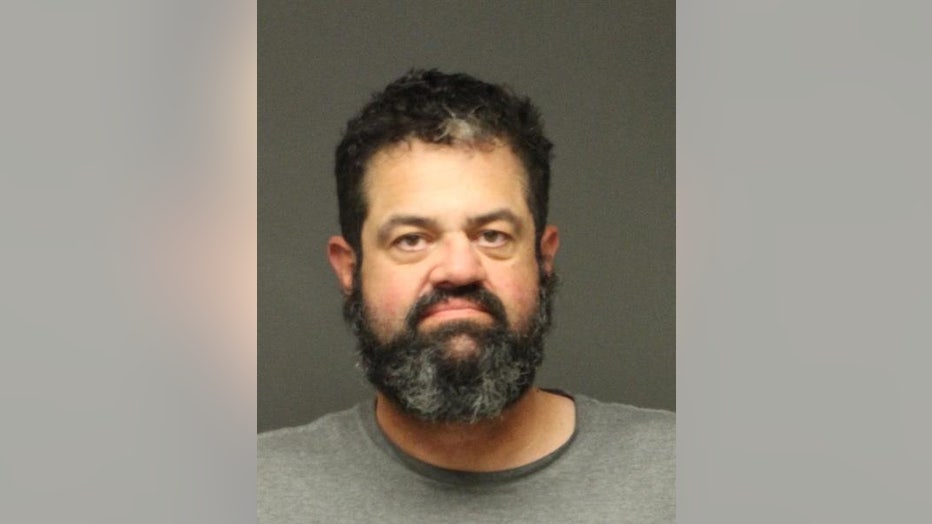 Jordan Barson was arrested after he reportedly struck and killed five bicyclists on a stretch of Nevada highway last week with a high level of methamphetimine in his system. Read more.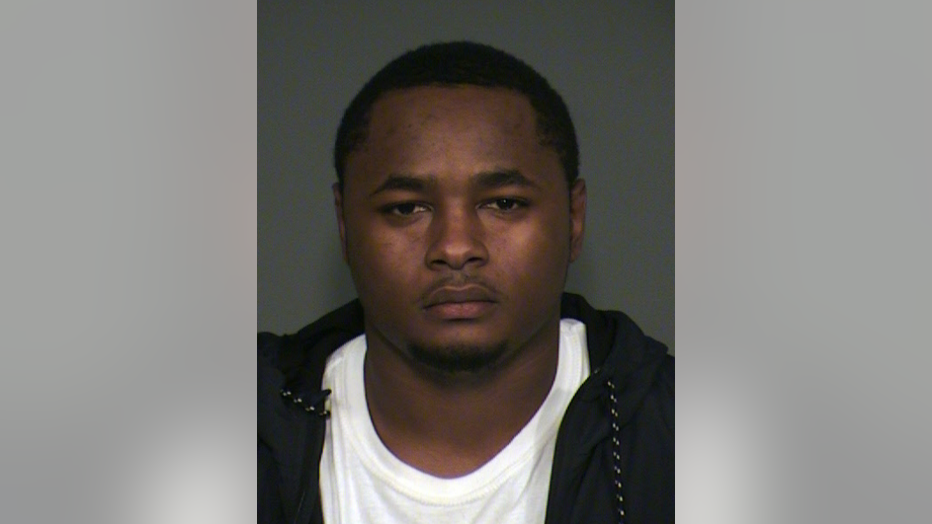 Cameron Booker, 19, of Chicago
A 19-year-old man from Chicago is accused of shooting an Arizona man on Dec. 13, but police say the injured victim wasn't the target of the shooting. Read more.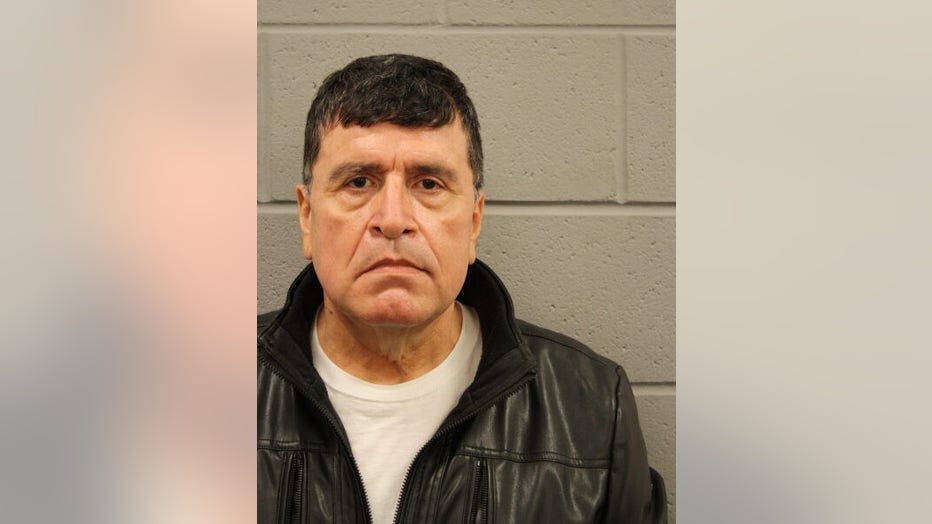 Mark Aguirre, a former police captain, was arrested after running a man off a road and holding him at gunpoint to prove a bogus voter fraud conspiracy, authorities said. Read more.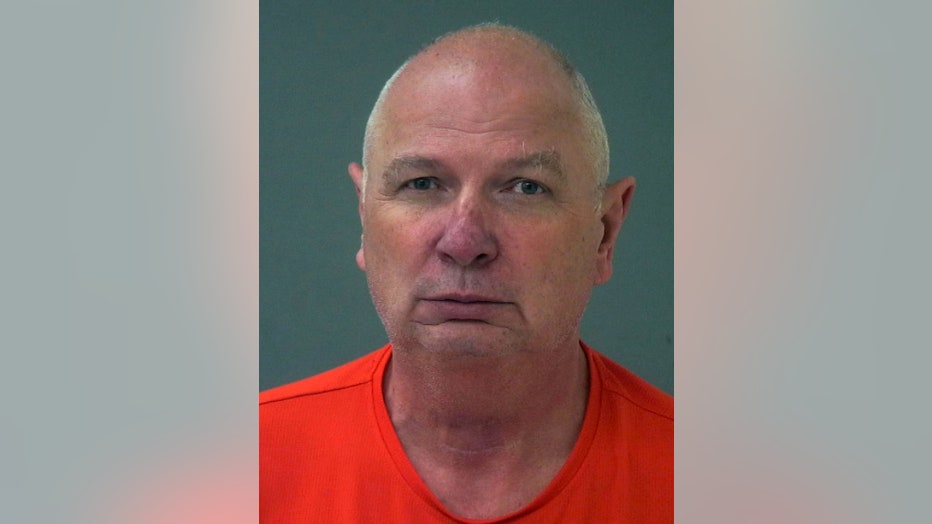 Booking image for William Dalton Milam
William Miliam, a Florida pastor who crusaded against alcohol sales on Sundays, is now facing child pornography charges, state investigators say. Read more.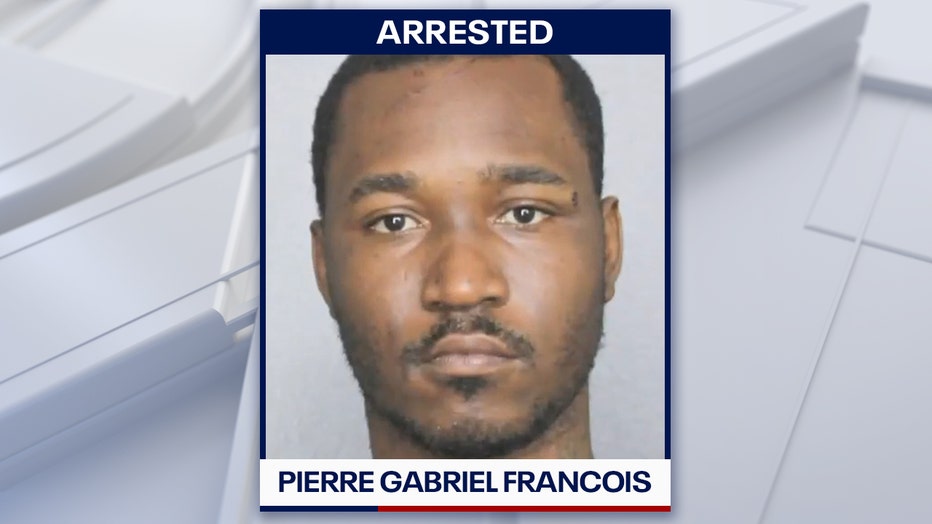 Perre Gabriel Francois is accused of tossing his 1-year-old baby out of a window and beating and stabbing the infant's mother. Read more.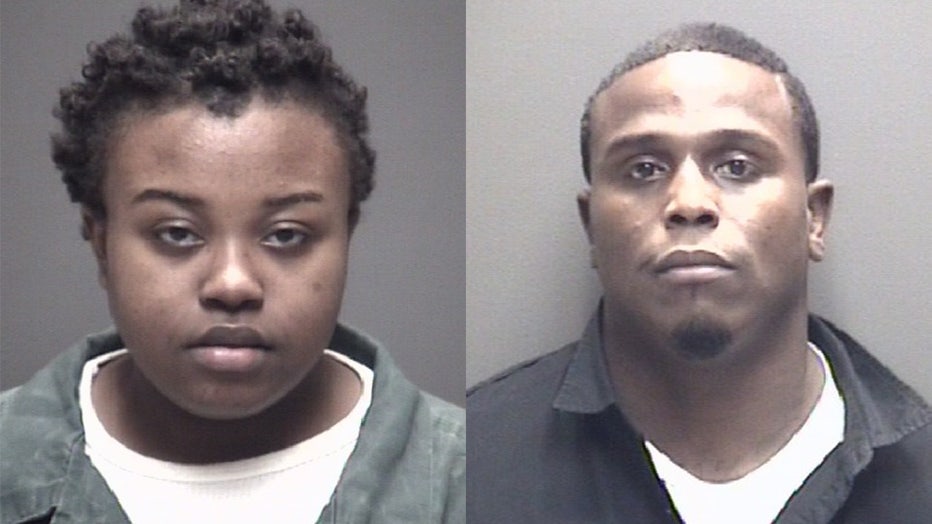 Tiaundra Christon, 23, has been sentenced to 20 years in prison for dumping her infant daughter's body into Moses Lake in Texas. Christon was carrying a life-sized doll she claimed was her one-year-old daughter after she and her boyfriend Kenny Hewett dumped her body into the lake. Read more.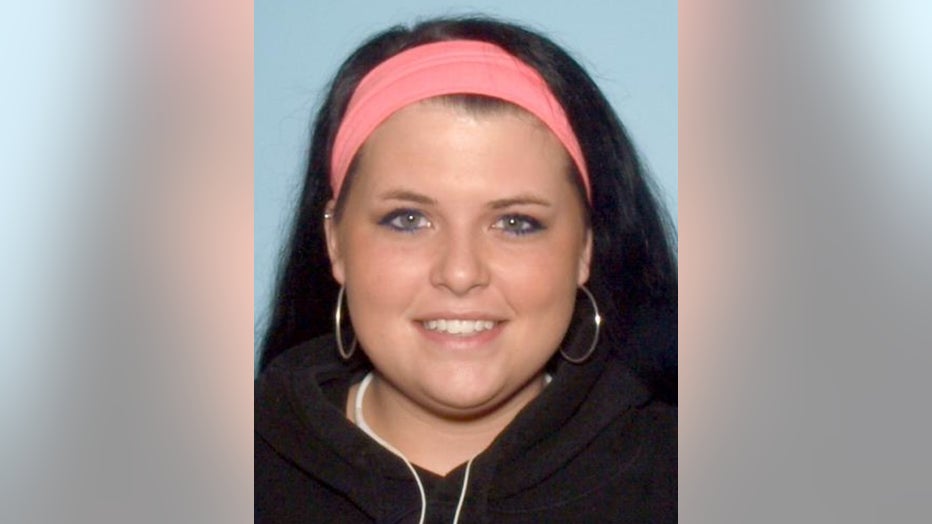 Kristie Flood, 29, is facing charges in connection to the death of a 2-year-old girl who was in her care, police said. Read more.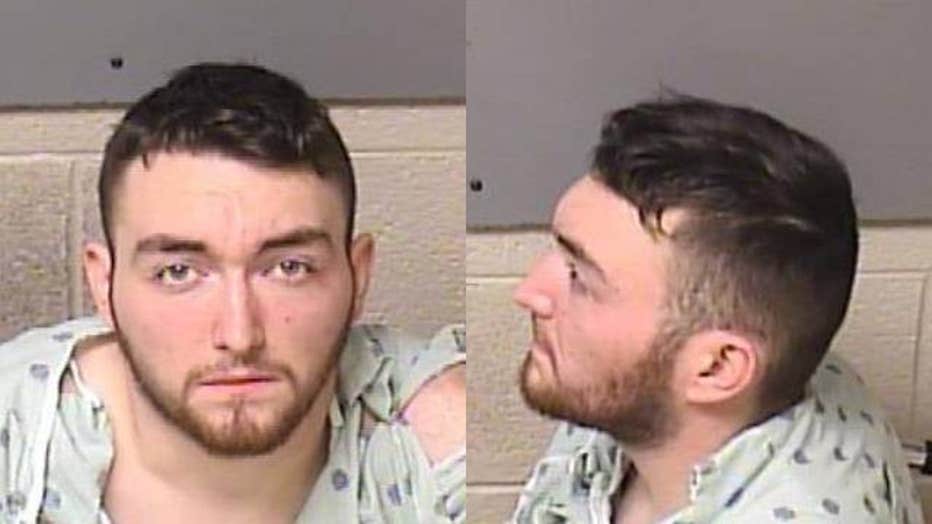 Police charged Joshua Tyler Funk, 24, with first-degree murder in connection to the shooting death of North Carolina Police Officer Tyler Herndon. Read more.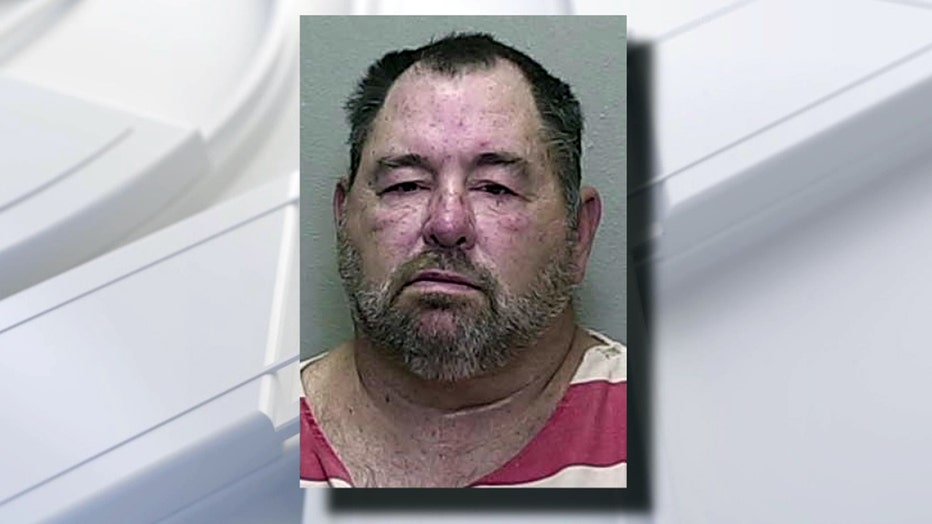 James Byrd was arrested for a rape in Tampa that occurred in 1998, thanks to DNA evidence collected from a cigarette butt in Florida last month. Read more.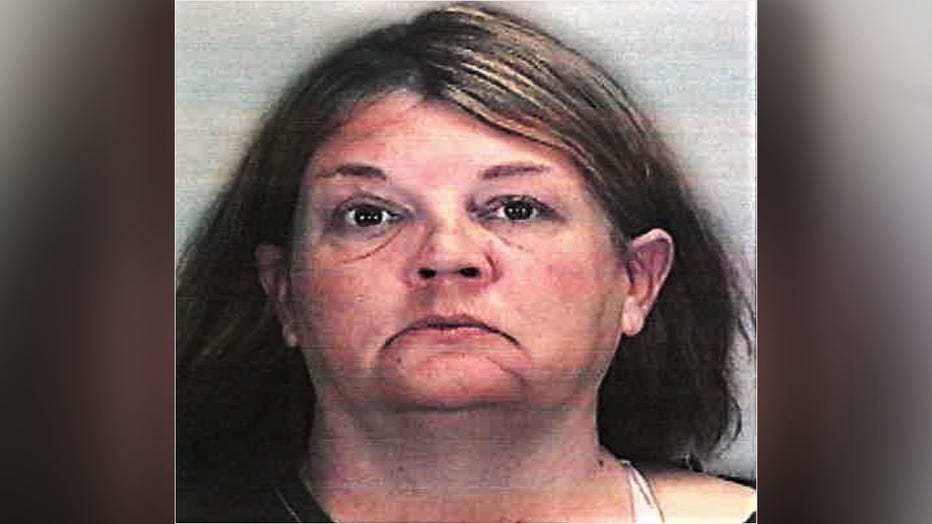 Courtesy: Manatee County Sheriff's Office
Michelle Haney has been charged with abuse of a dead body after detectives say she stored her roommate's body in a trash can and used his Social Security benefits. Read more.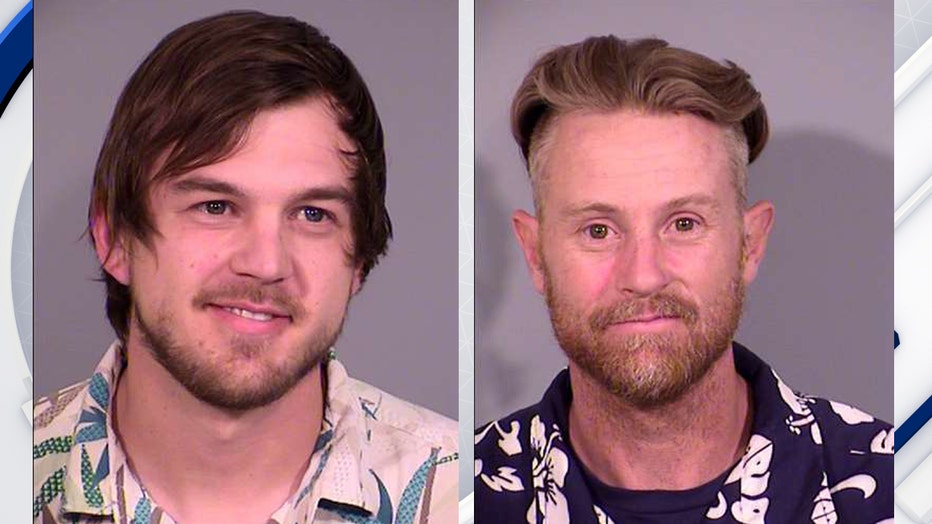 Brandon Jackson (left) and Wesley Temple were arrested following a police standoff outside the Arizona State Capitol. Read more.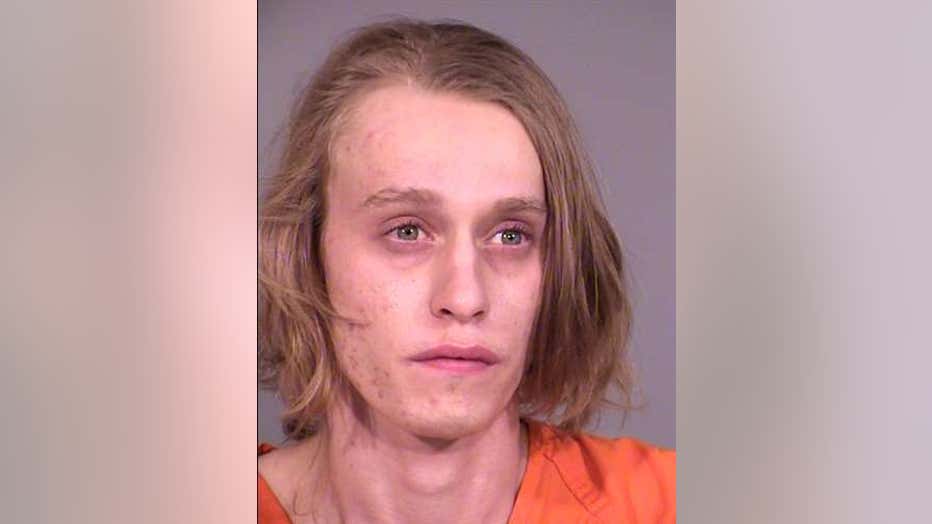 Michael Whipple was arrested in connection with a fatal weekend shooting in Mesa, Arizona. Police say the 21-year-old was taken into custody on suspicion of manslaughter. Court documents show Whipple told police that he had just purchased a handgun for his birthday and he wanted to show off his gun. Read more.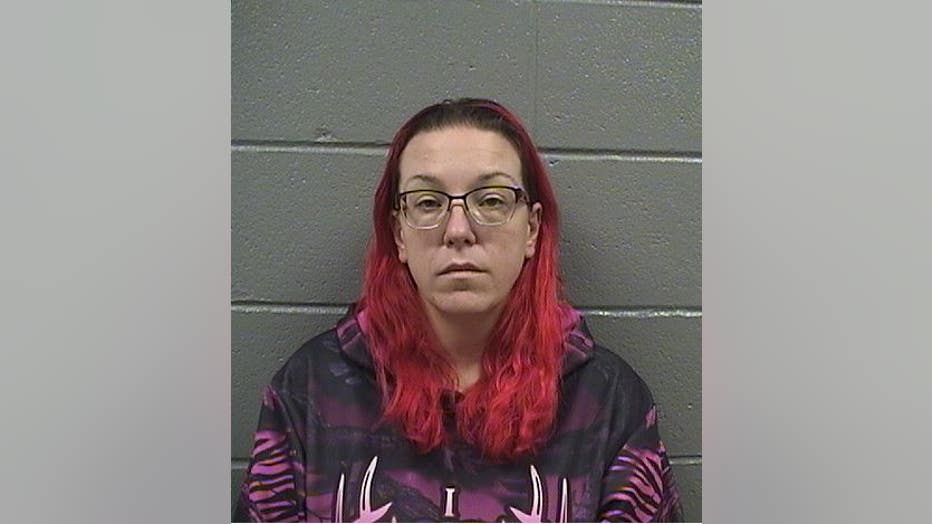 Antoinette Briley, 41, has been charged for the deaths of her newborn twin sons which occurred in 2003, authorities said. Read more.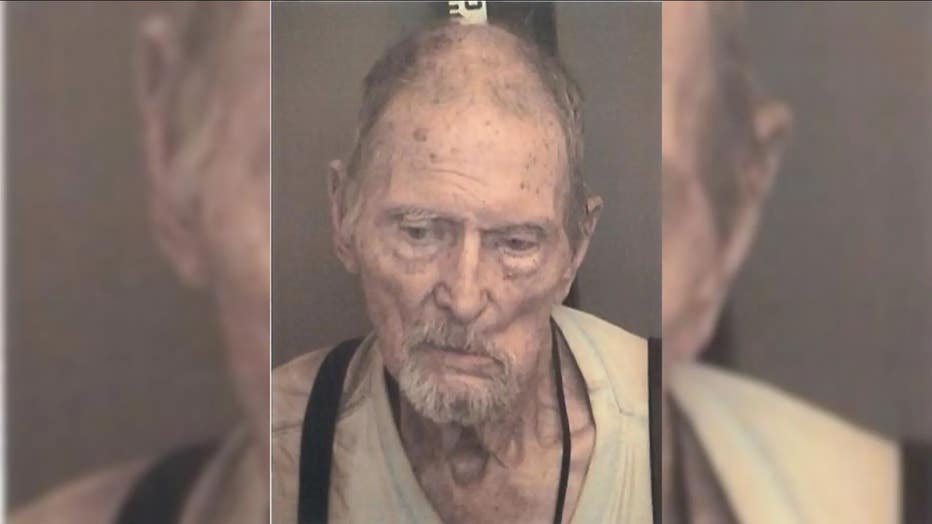 Walter Mason, now 87, was arrested in Texas and extradited to Idaho in connection with a decades-old murder case, authorities say. Read more.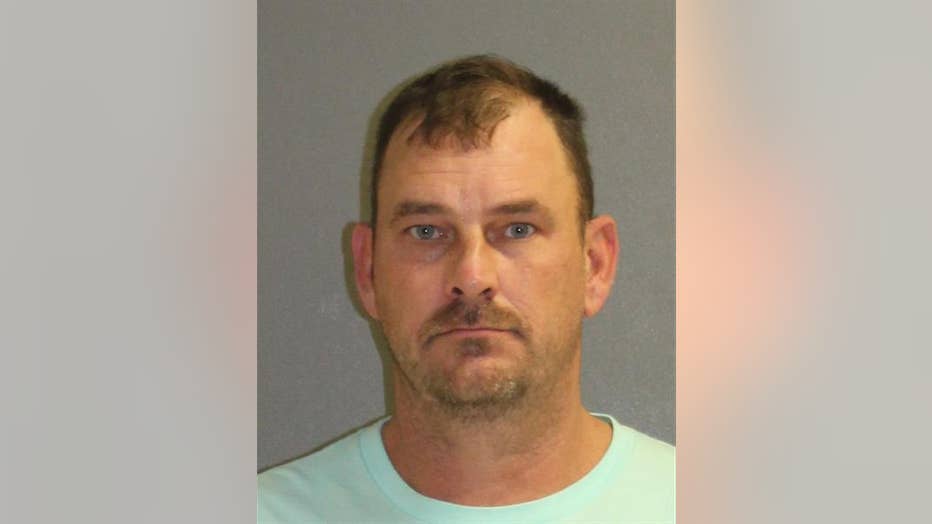 William Petty, 49, is accused of shooting and killing to of his fiancée's dogs and trying to make a 16-year-old boy shoot one of them. Read more.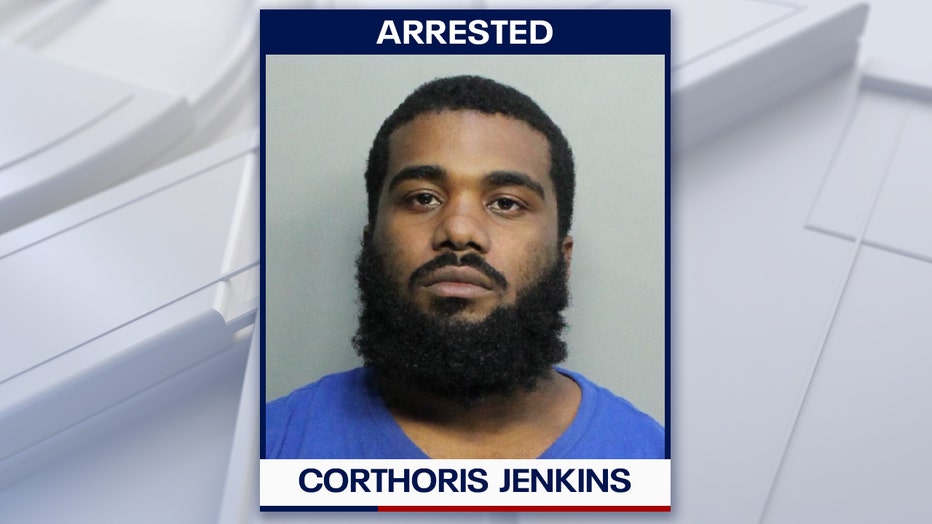 Corthoris Jenkins, 28, was charged with attempted first-degree murder after he chased an attempted burglar down the street and shot him with a rifle. Read more.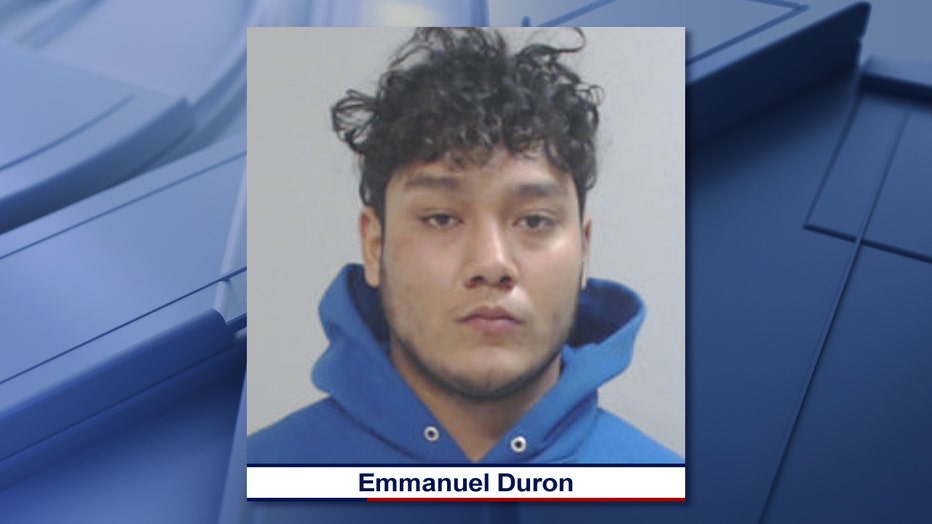 A high school decided to pull its entire football team from the playoffs after one of its players allegedly attacked a referee at a game. Emmanuel Duron was charged with assault causing bodily injury and was booked into jail. Read more.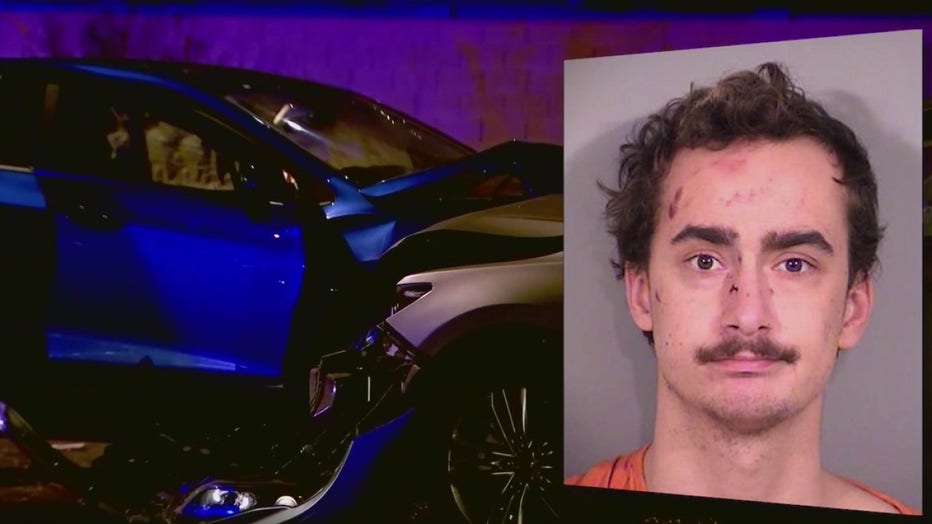 Lex Currie, 23, is facing murder charges after allegedly causing a drunk driving crash that killed two women in Phoenix, police say. Read more.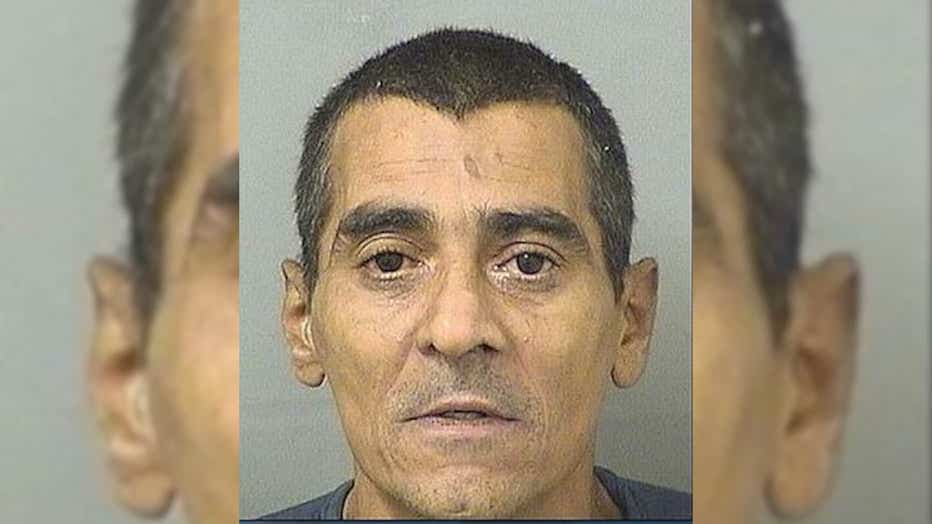 Luis Angel Quinonez, 53, is accused of pouring gasoline on a woman and using a cigarette lighter to set her on fire. Read more.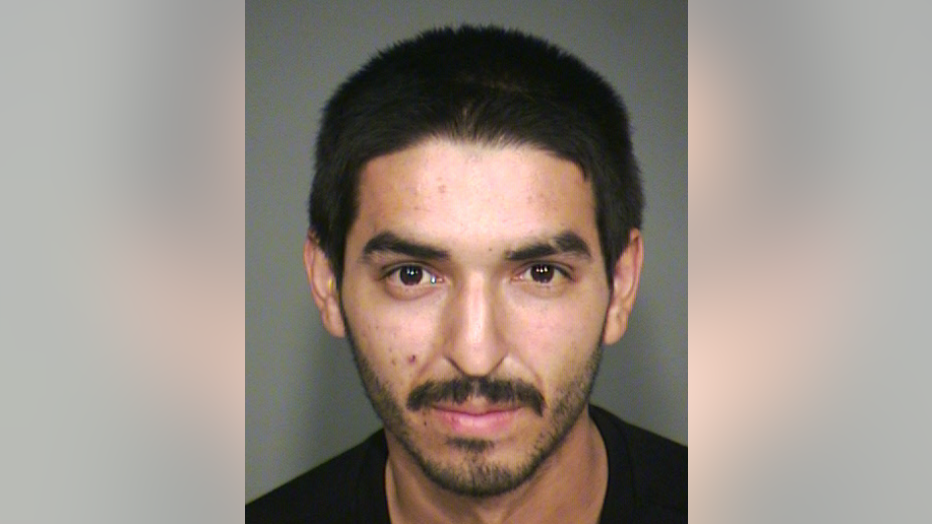 Frank Zamora is accused of assault a Chandler police officer during a traffic stop. Investigators say Zamora sprayed the officer in the face with a pepper-spray-like substance. Read more.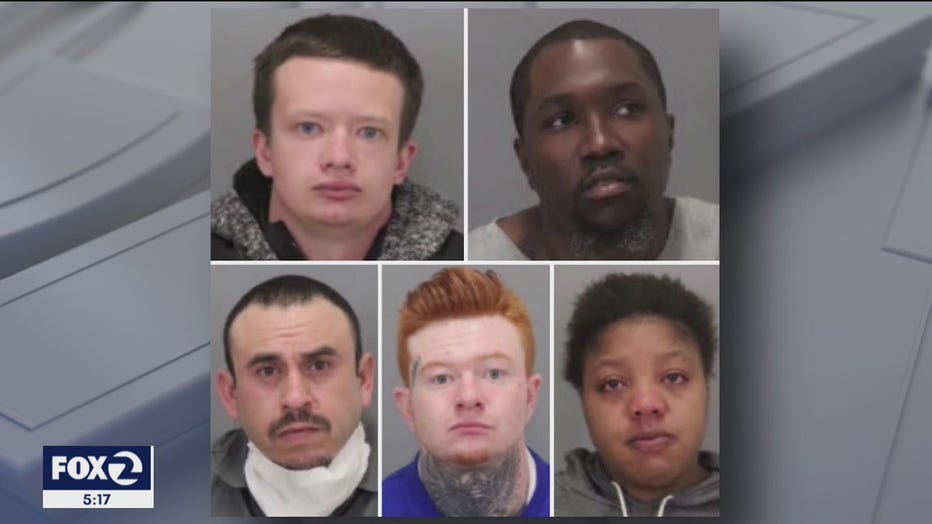 Five people were arrested after police identified 100 potential victims who fell prey to an EDD fraud at a loss of about $1 million through burglars that pilfered people's identities from their stolen mail. Read more.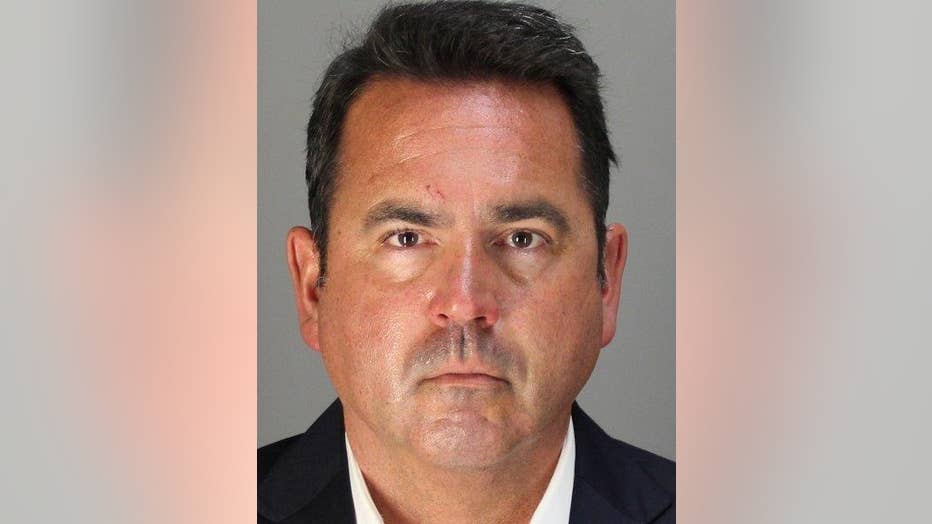 Nathan Ballard, a longtime friend, and adviser to California Governor Gavin Newsom, was arrested for allegedly pushing his wife and attempting to suffocate a 4-year-old child. Read more.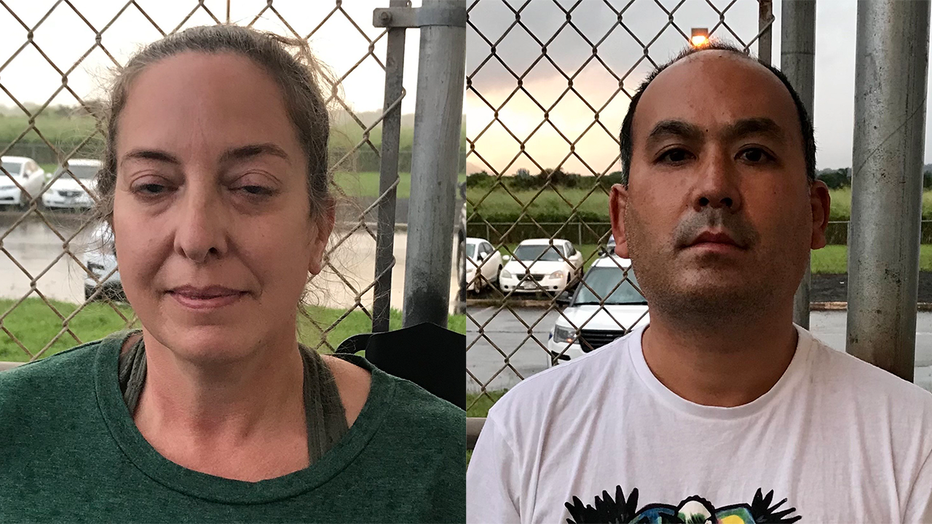 Courtney Peterson and Wesley Moribe were arrested after police said the couple was traveling with their 4-year-old child and boarded a plane in Hawaii despite knowing they had tested positive for coronavirus. Read more.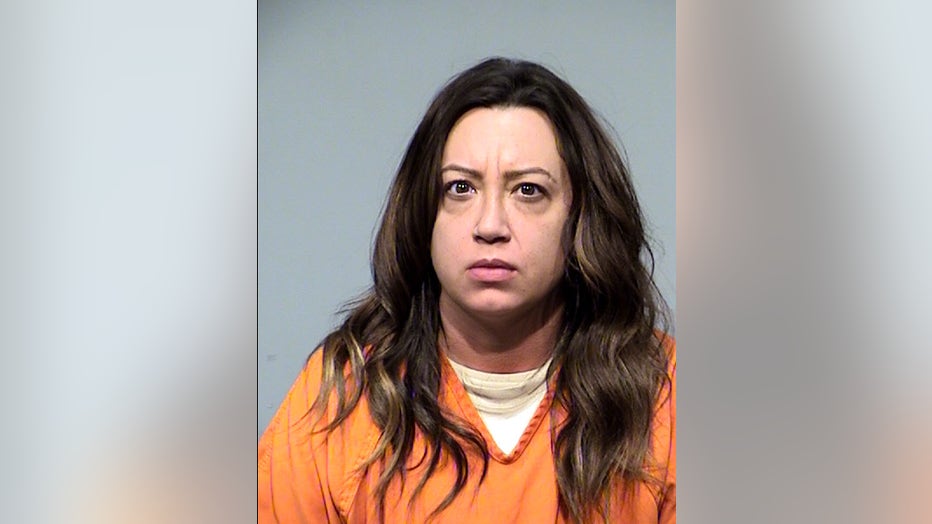 Crystal Briley of Ohio was arrested after thousands of fentanyl pills and multiple pounds of cocaine and marijuana were found in the pickup truck she was driving near Cordes Junction, according to authorities. Read more.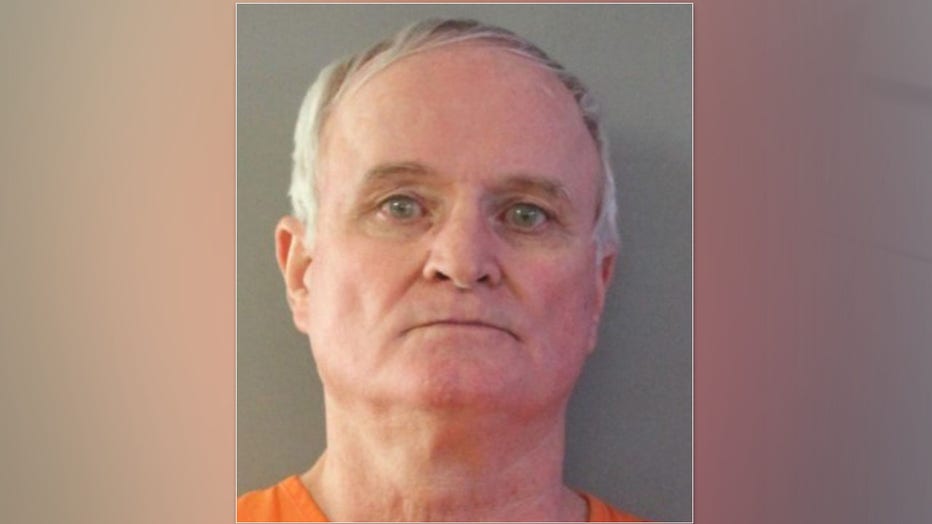 Bartow Police arrested Donnie K. Worley, 70, for sexual battery and lewd molestation of a victim under the age of 12. Read more.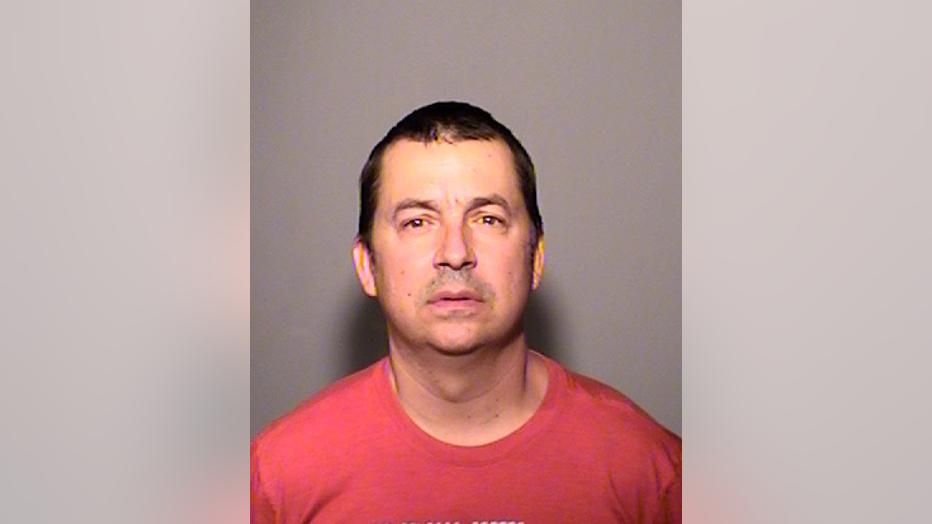 Placido Vasquez, a Chandler Cox Communications store manager, is accused of stealing nearly $70,000 from the company. Read more.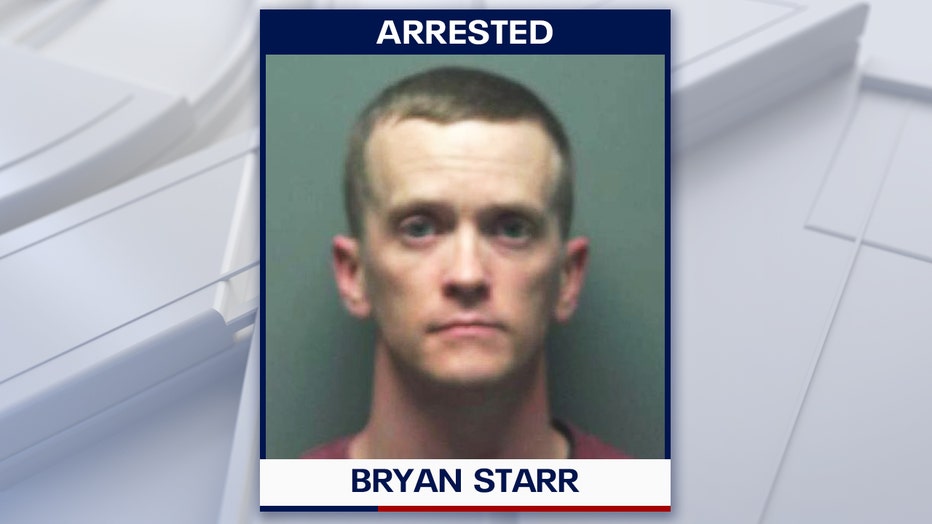 Bryan Starr, a 35-year-old active-duty soldier, is facing criminal charges after his girlfriend's 5-year-old son was struck and killed on a busy highway in Alabama after he allegedly forced the child to get out of the car in the rain and after dark as punishment. Read more.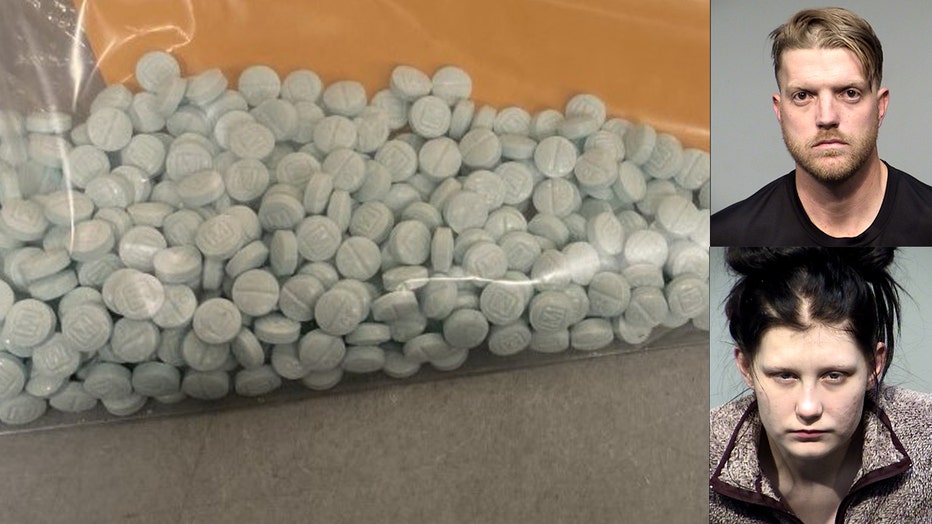 Richard Carlson, 32 of Dewey, and Olivia Jordan, 20, of Prescott, were arrested in Yavapai County on Nov. 30 on suspicion of several drug-related charges, including being in possession of hundreds of fentanyl pills. Read more.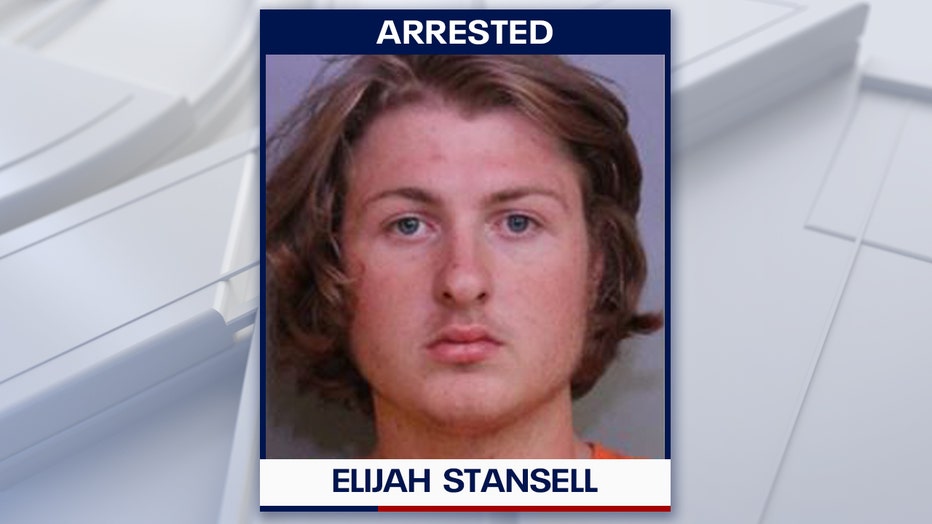 Elijah Stansell, 18, was arrested after a mother died weeks after deputies said a group of teenagers ran over her as she defended her son. Read more.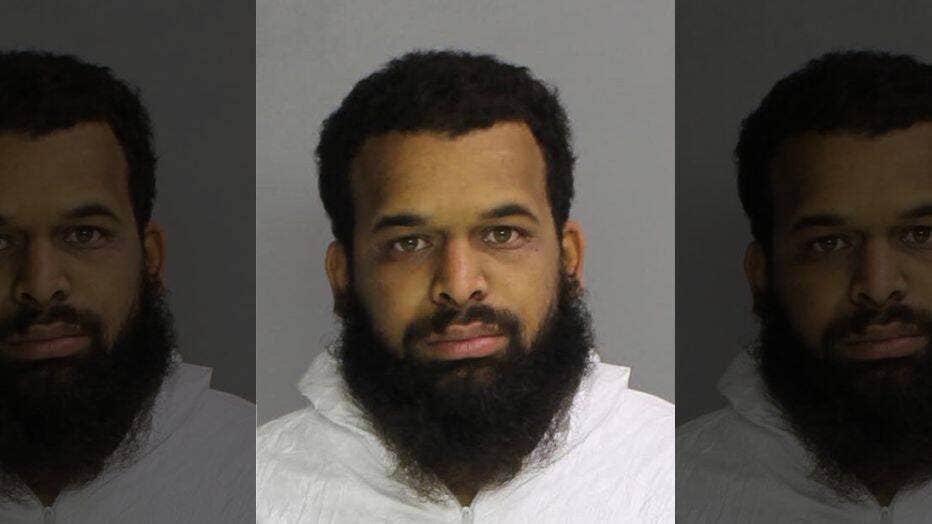 Austin Stevens, a 29-year-old man accused of sexually assaulting his 10-month-old daughter, has now been charged with murder in her death. Read more.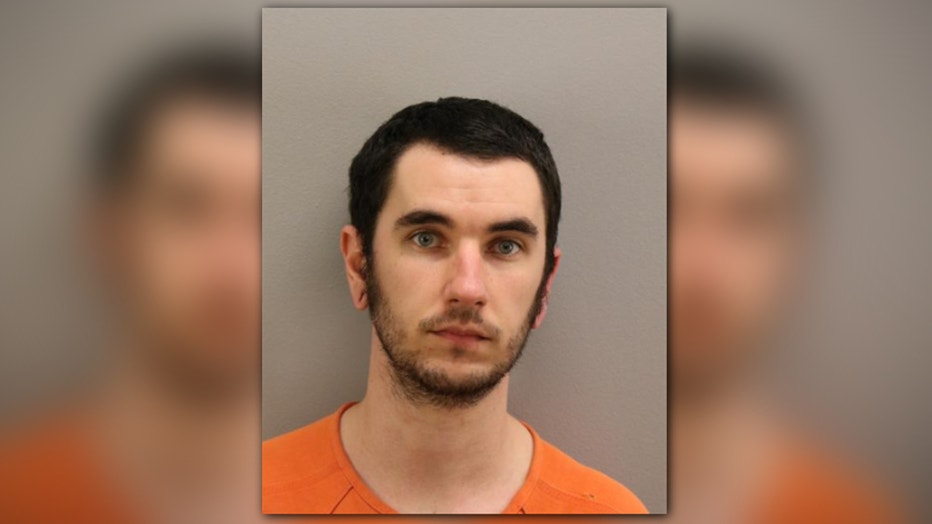 Jacob Davis, 27, is accused of killing his mother and the family dog, who were both found dead on Thanksgiving Day. Read more.