Mug Shot Gallery - July 2020
Information was supplied by law enforcement and describes recent arrests and charges. All defendants are presumed innocent.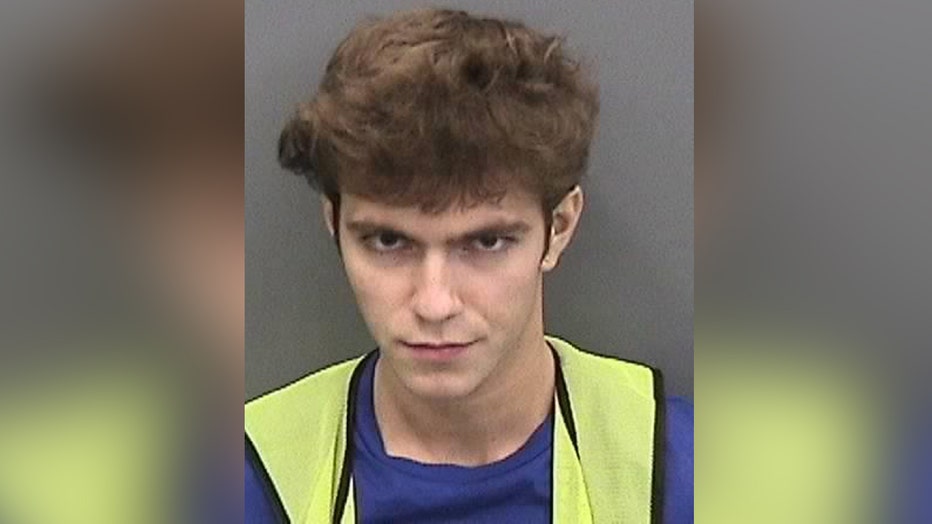 Graham Ivan Clark, 17, was arrested and faces 30 felony charges for scamming people across America, perpetuating the "Bit-Con" hack of prominent Twitter accounts including Bill Gates, Barack Obama, and Elon Musk on July 15, prosecutors said. Read more.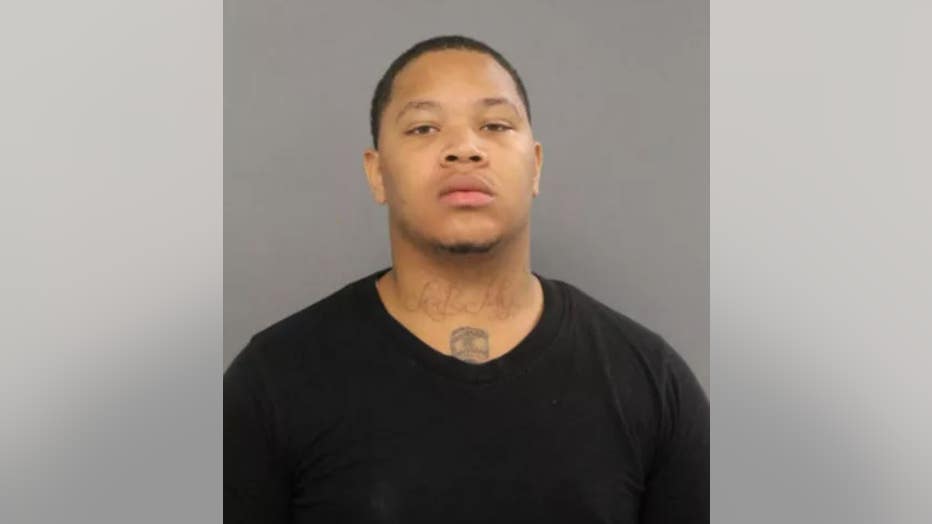 Lovelle Jordan, 25, is accused of shooting at Chicago police officers, wounding three, while in transport to a station. Read more.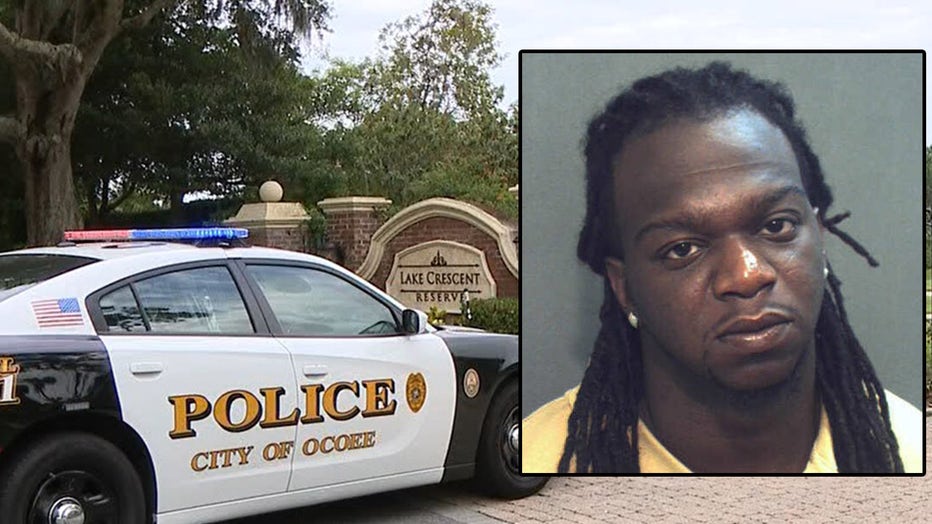 Ezekiel Hopkins was arrested in connection to a brutal baseball attack at a Florida home that left two men dead and a woman injured. Read more.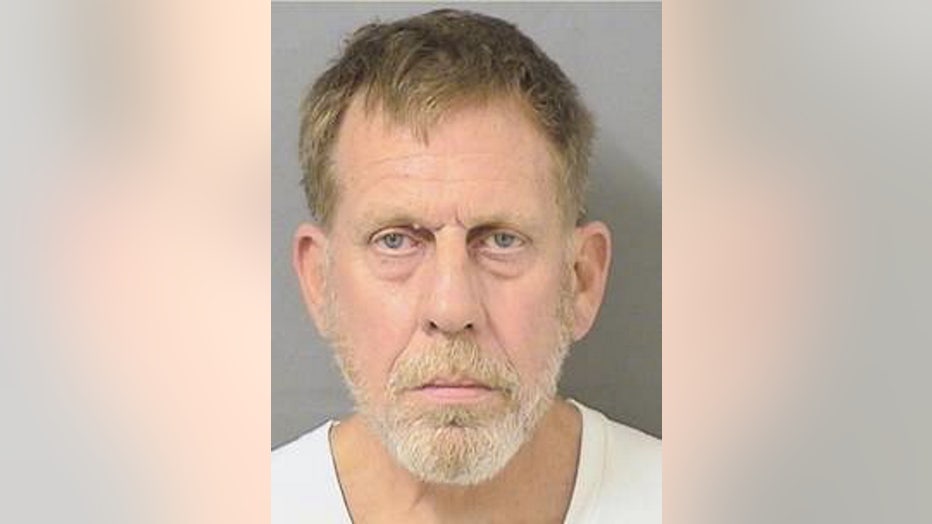 David Manas, 62, was arrested after being caught with dozens of images of child pornography. Read more.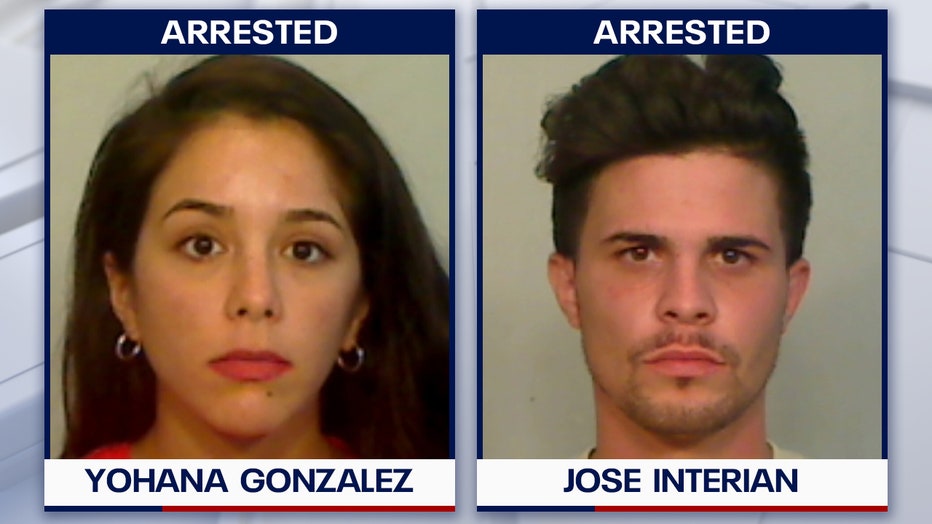 Police say Jose Interian, 24, and Yohana Gonzalez, 26, were arrested for failing to quarantine after testing positive for the coronavirus. Read more.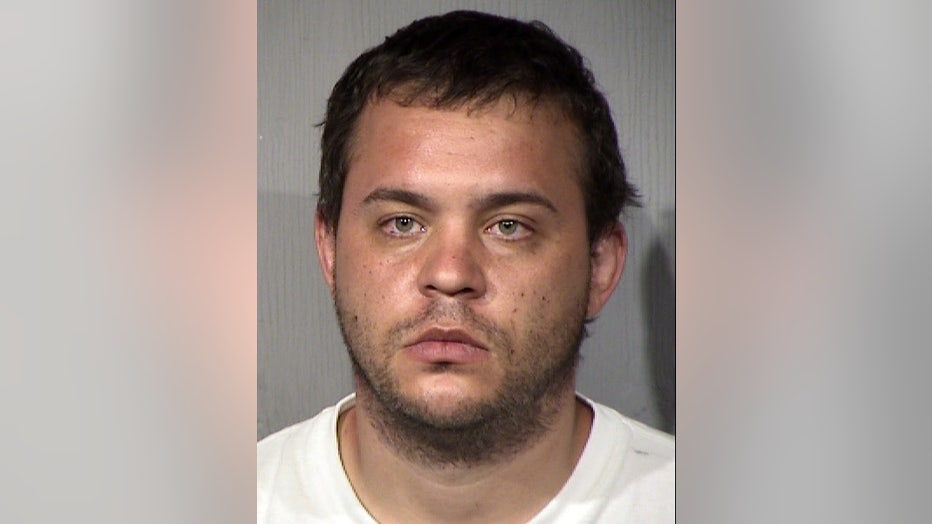 Matthew Egler, 29, was arrested for arson after a fire destroyed parts of the Arizona Democratic Party building in Phoenix. Read more.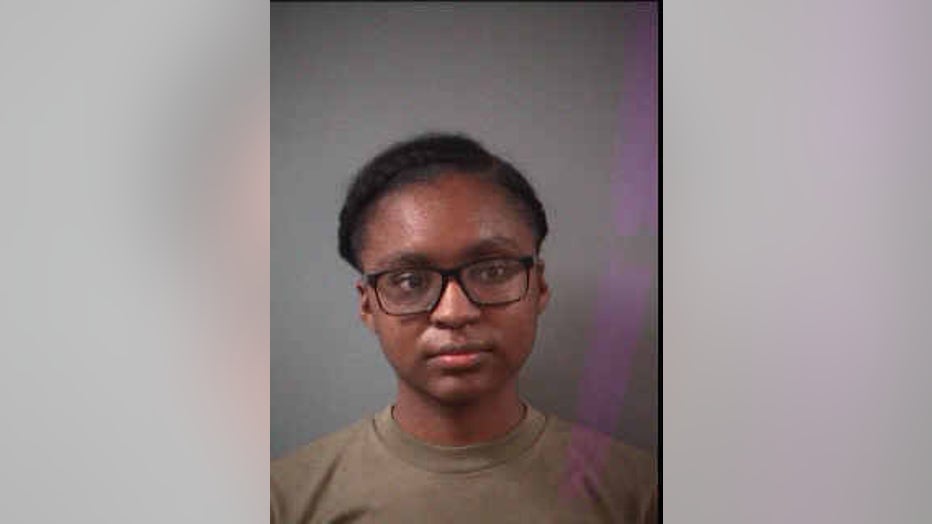 Daesha Heard, 21, was arrested for reportedly buying a gun for another airman who is suspected of killing a 21-year-old woman then taking his own life at a North Dakota Air Force Base. Read more.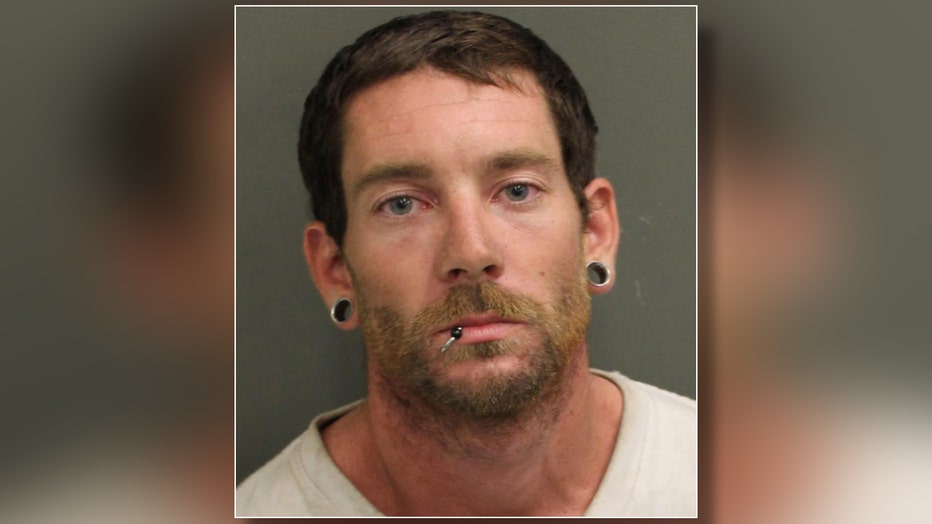 Alex Bancroft, 30, was arrested for allegedly making online threats to shoot protesters. Read more.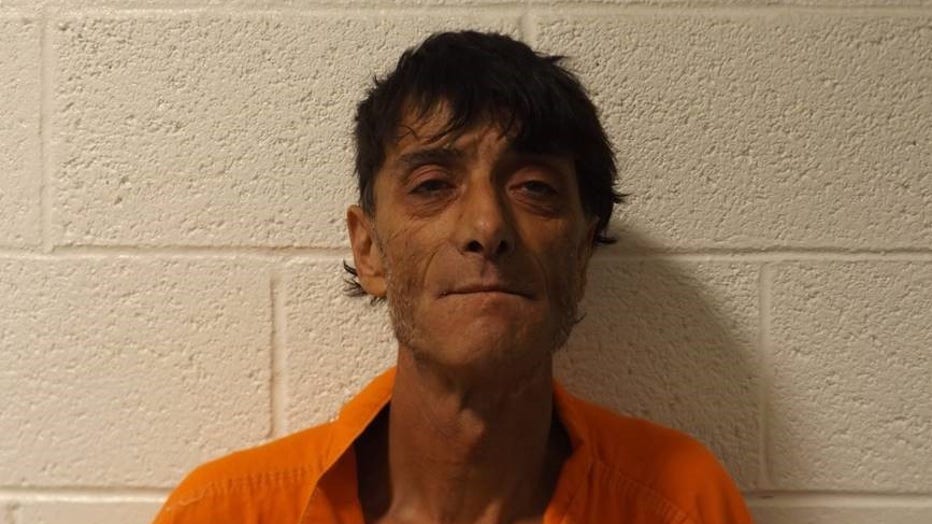 Solomon Dominguez, 52, was arrested after police say he held employees at gunpoint inside a Walmart store in Taylor, Arizona. Read more.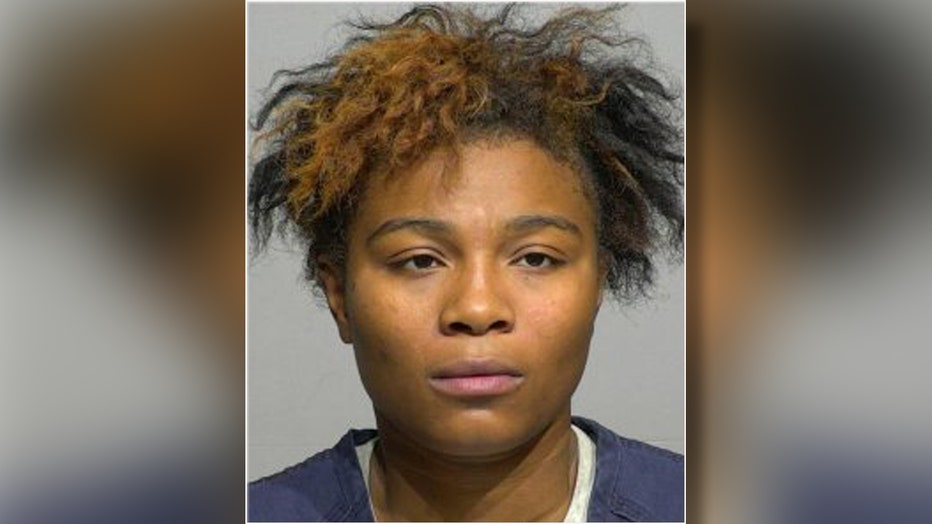 Jasmine Daniels, the mother of a 2-year-old girl who was shot and killed on July 21, has been charged with first-degree reckless homicide, according to a complaint. Read more.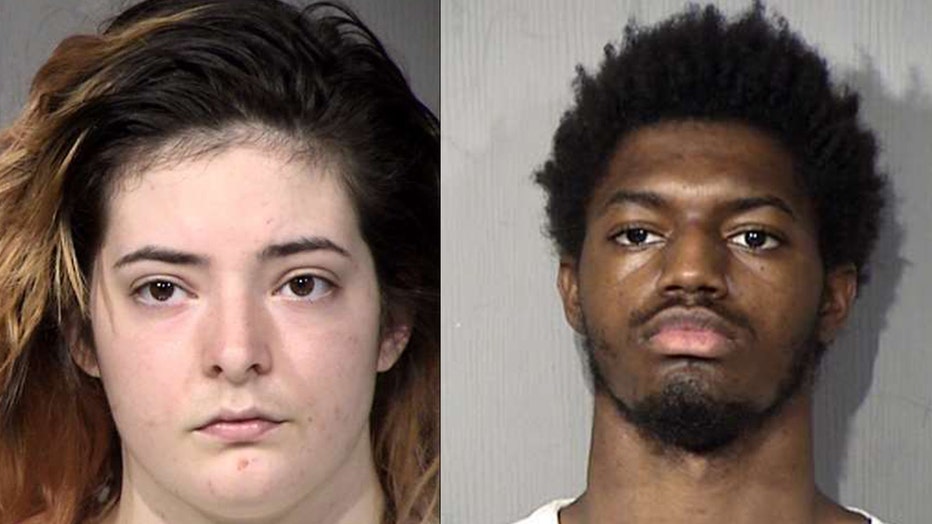 Gabrielle Austin and Javian Ezell are accused of first-degree murder, armed robbery and theft of means of transportation. Read more.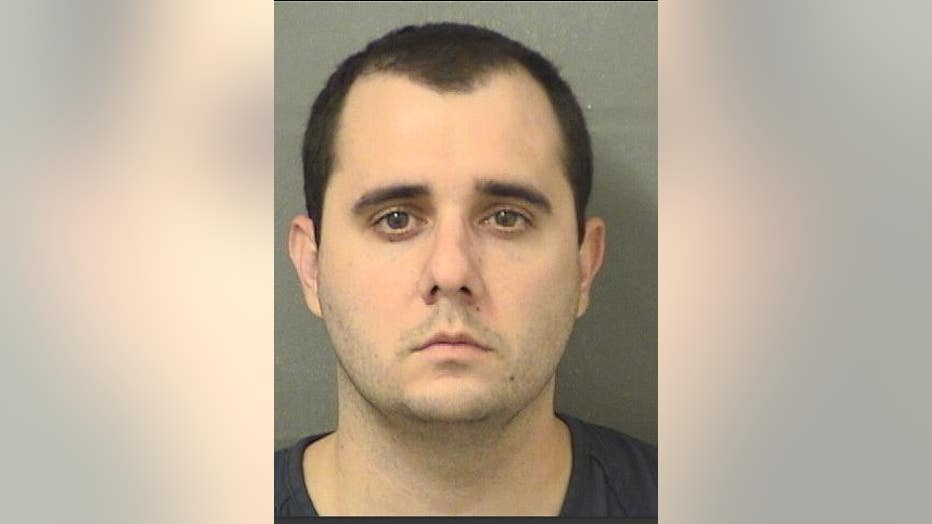 Vincent Scavetta, 28, was charged with aggravated assault with a firearm and improper exhibition of a firearm after pointing a gun at another Walmart shopper who had told him to wear a mask. Read more.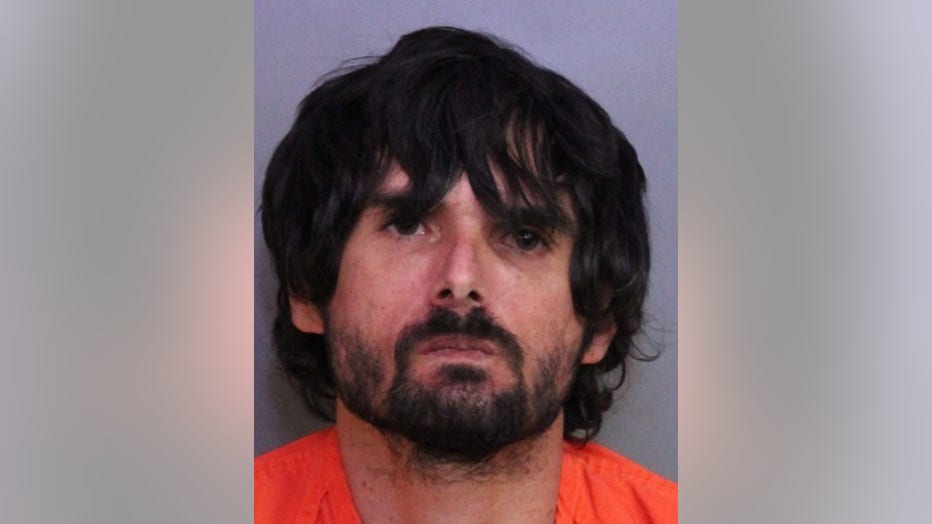 Steven Lacy DeVane, 36, was arrested for engaging in sexual activities with children and possession of child pornography, authorities said. Read more.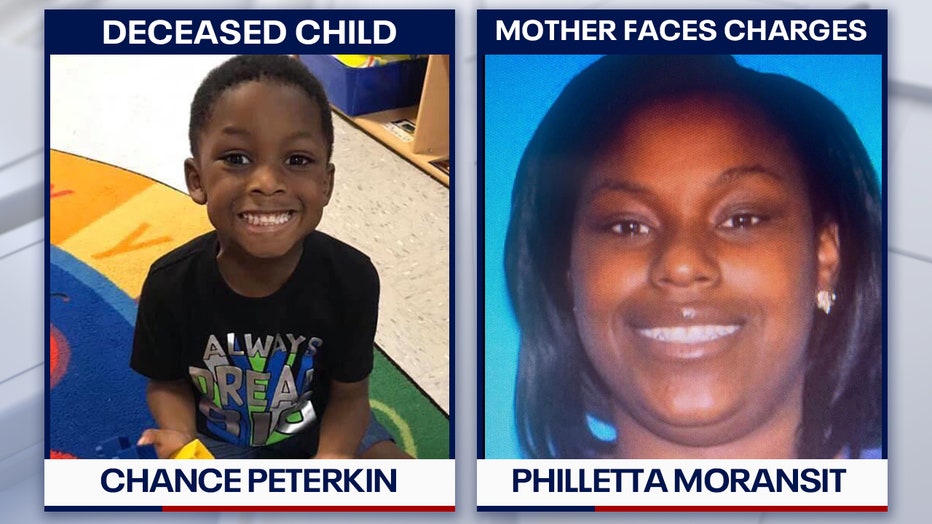 Philletta Moransit, 29, faces charges after her 5-year-old son, Chance Peterkin, was found dead in a Florida lake. Read more.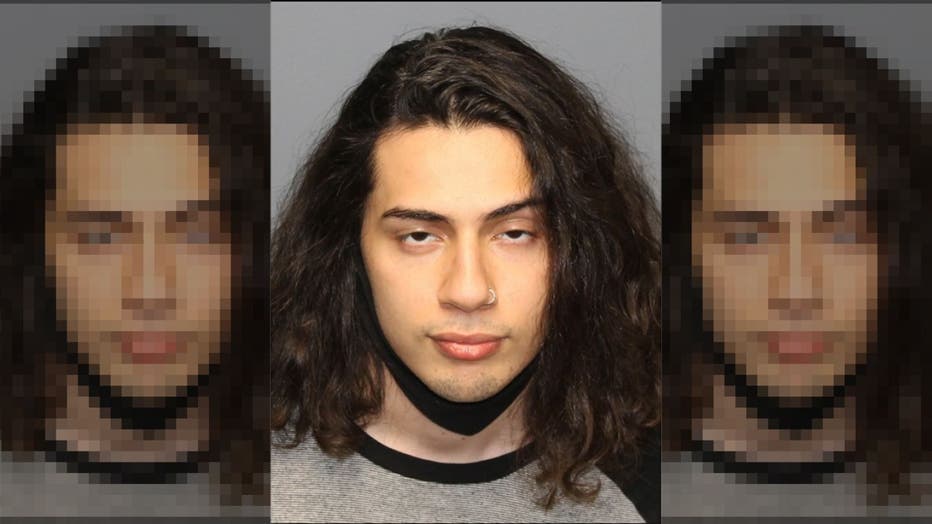 Police say Kevin Trejo was arrested for subjecting a law enforcement officer to bodily fluid, purposely tampering with a law enforcement officer's drink and creating a hazardous environment. Read more.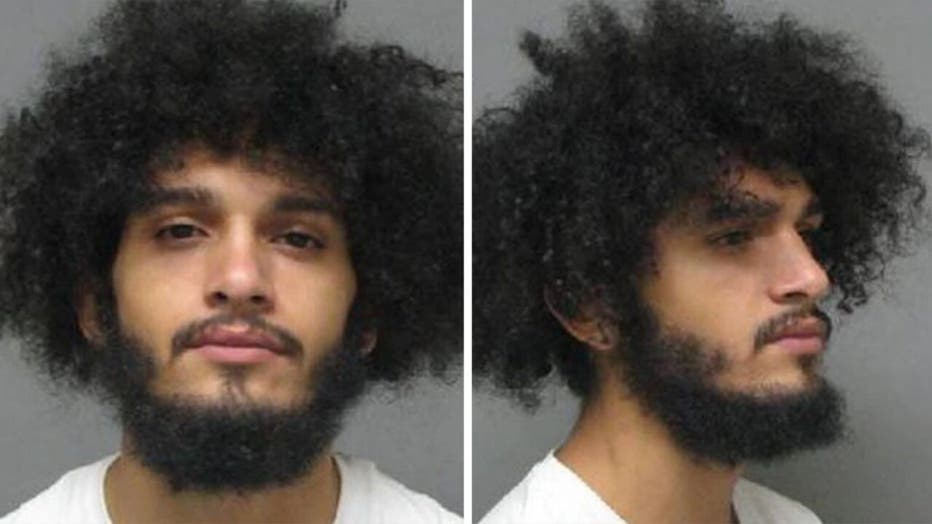 Police say Isaiah Jackson was taken into custody after kneeling on a crying child's neck, praising Black Lives Matter. Read more.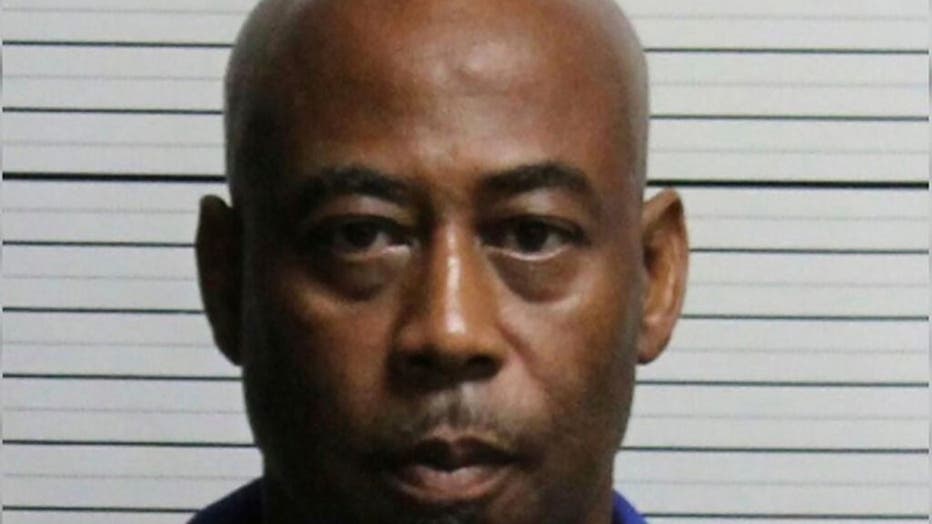 Michael Todd Hill, a 52-year-old man who won a $10 million lottery in 2017, has been charged with murder in the death of a woman who was found lifeless in a hotel room, authorities said. Read more.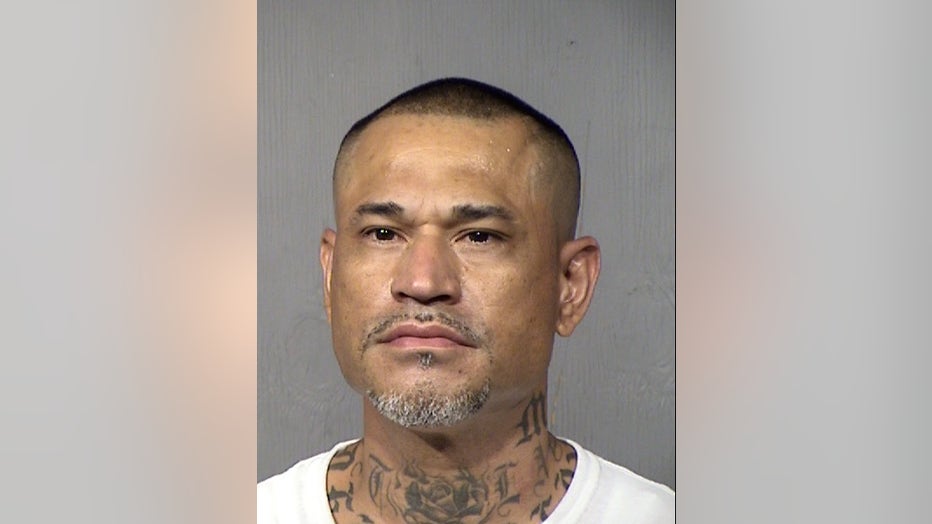 Police say 42-year-old Antonio Padilla was arrested in connection to the 2010 death of Luis Victor Medoza, whose remains were found in an irrigation canal. Read more.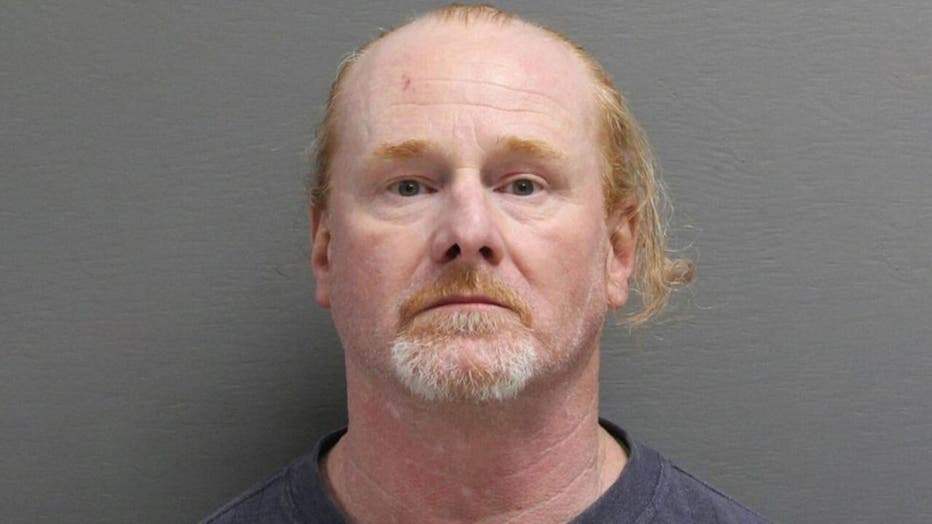 William Edward Miller Jr. was initially charged with more than 60 counts of child sex abuse has received a deferred one-year sentence after agreeing to a plea deal, according to reports. Read more.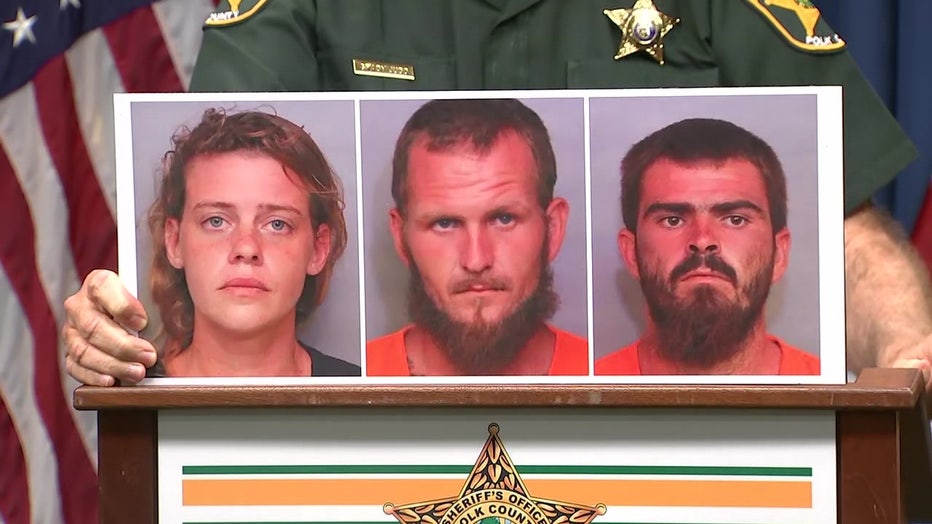 Deputies in Florida say 26-year-old Tony "TJ" Wiggins, his girlfriend 27-year-old Mary Whittemore, and his brother, 21-year-old Robert Wiggins were arrested in connection to the murders of three fishing friends. Read more.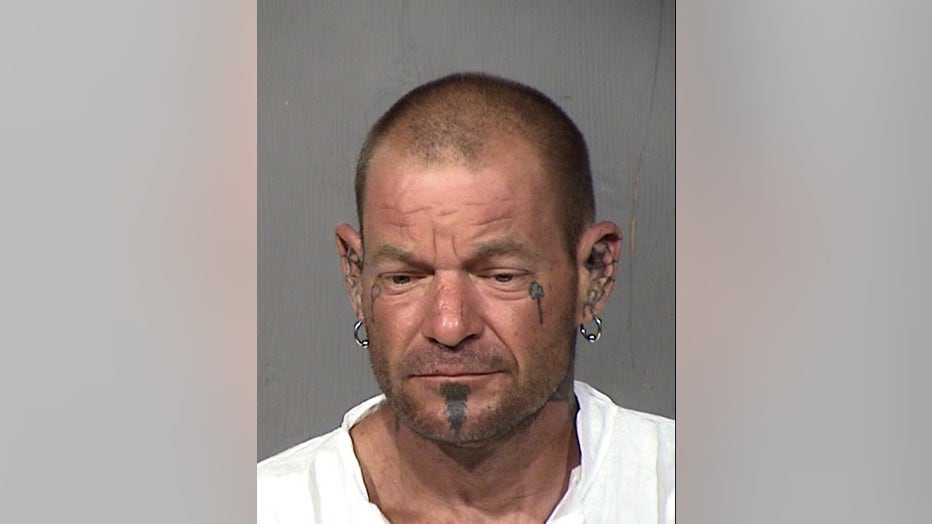 A woman was found dead at her home on July 20. Police say there was a hazmat situation that possibly led to a homicide. Kenneth Benson, 46, was named the suspect in the case. Read more.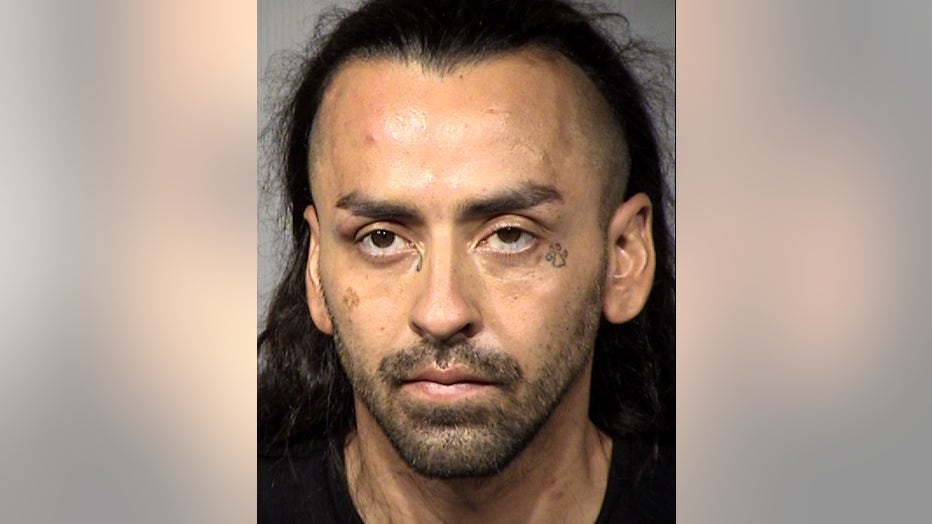 Mark Anthony Armenta was arrested on suspicion of child abuse after his children were found alone in a hotel room, police said. Read more.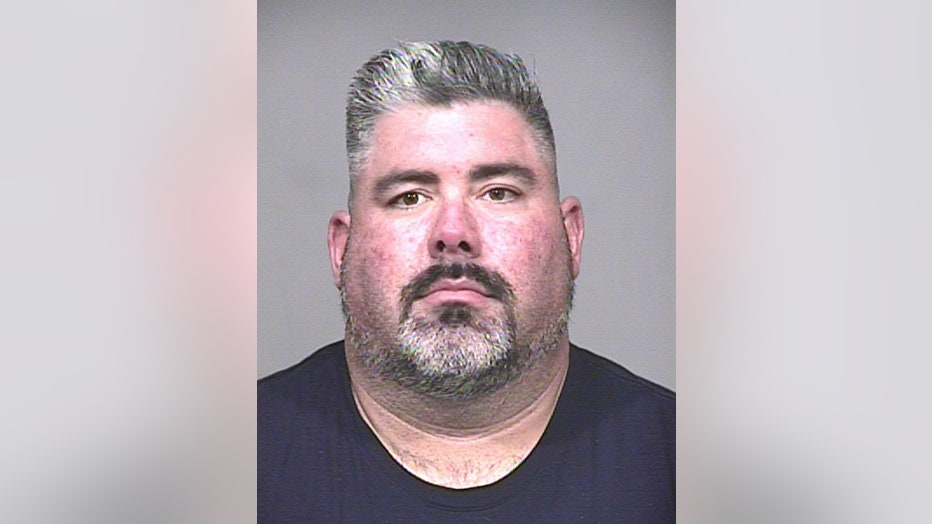 Jason Robert Moore, 42, was arrested after Scottsdale police say he followed his ex-wife's car and fired several gunshots, injuring her son. Read more.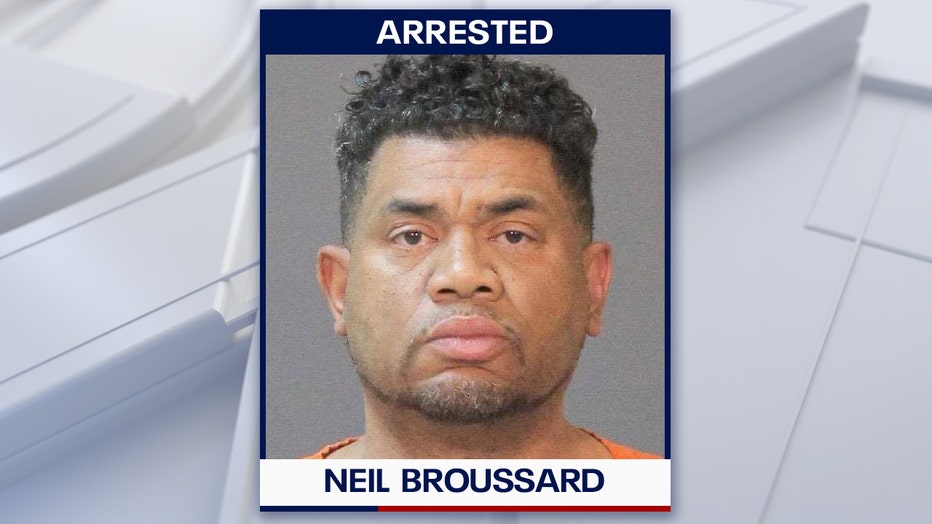 Police say workers at a Dollar General store recognized a convicted sex offender accused of killing two teenagers and kidnapping a third — and locked him in after quietly escorting other customers out. Neil Broussard later surrendered to police. Read more.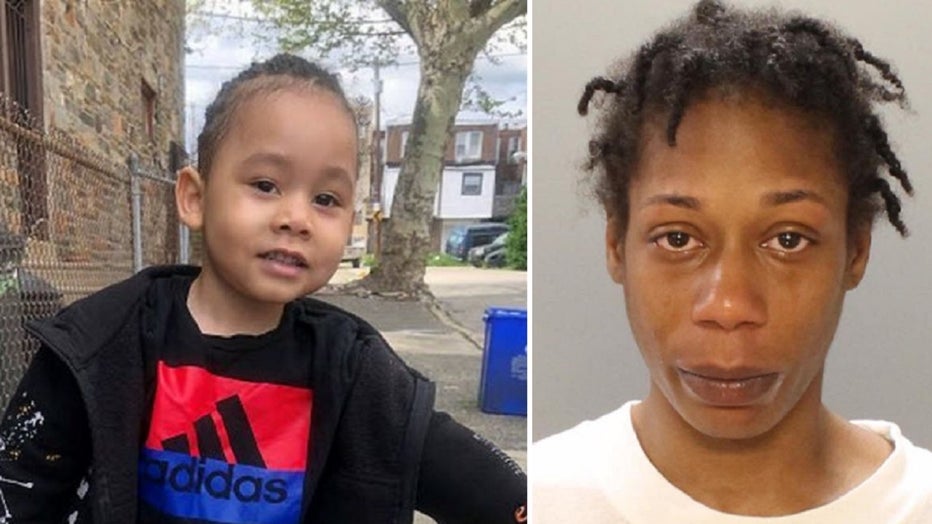 Police say Tianna Parks, 24, has been arrested in connection to the disappearance of a 2-year-old boy who is now presumed dead after being reported missing earlier this month. Read more.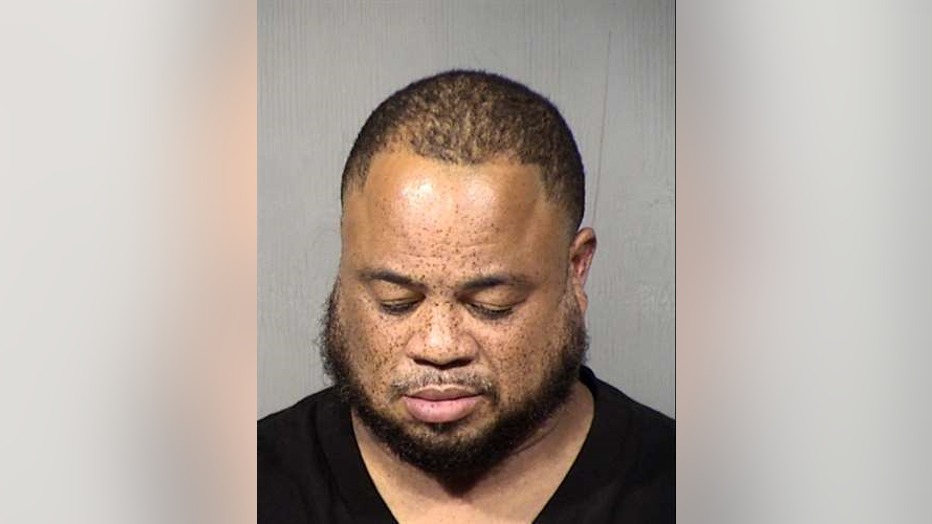 Tietwen Givens, 43, is accused of sexually assaulting a teenage patient multiple times at a Phoenix behavioral health facility. Read more.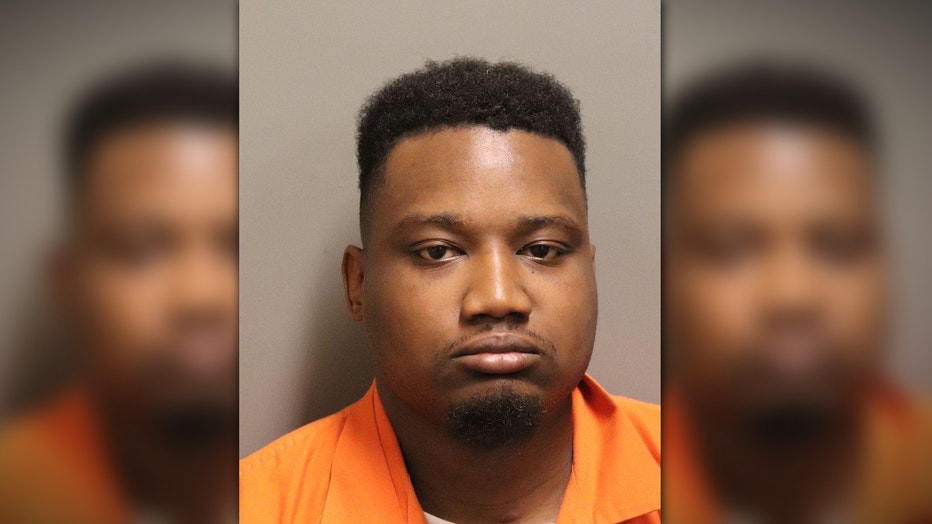 Terrence Terrell Keeton, who told investigators he's trying to break into the pornography industry, is facing a new rape case — just a month after being released on bond. Read more.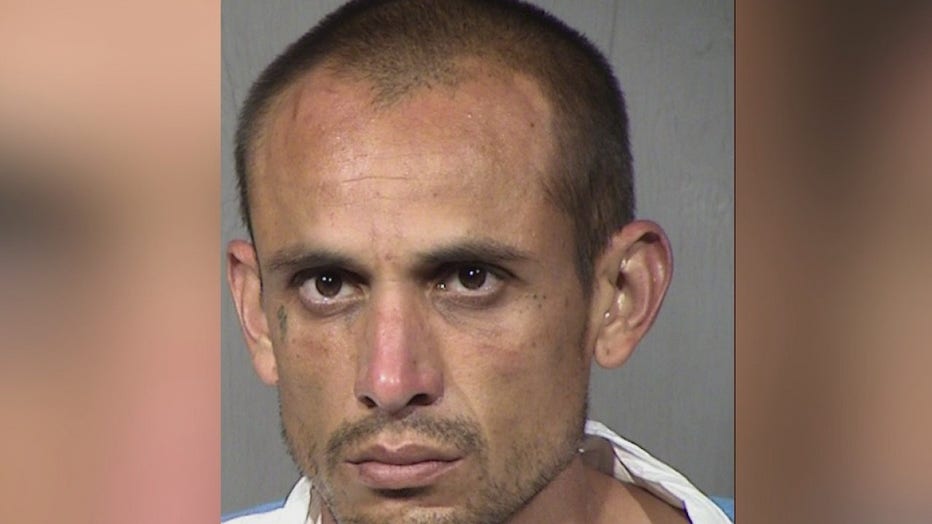 Police say Victor Pinon, 34, admitted to shooting a 31-year-old man in Phoenix. Read more.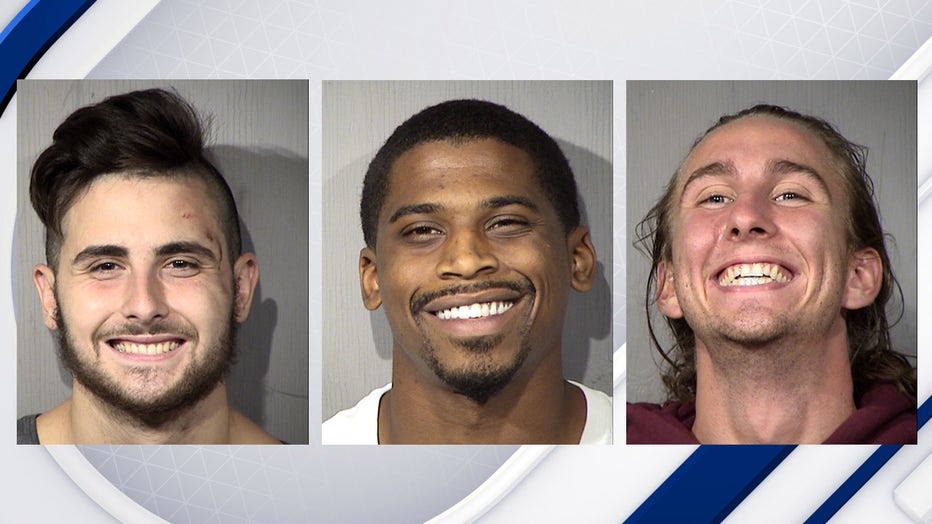 Four people have been arrested following a night of protests in downtown Phoenix on July 18, police say. Read more.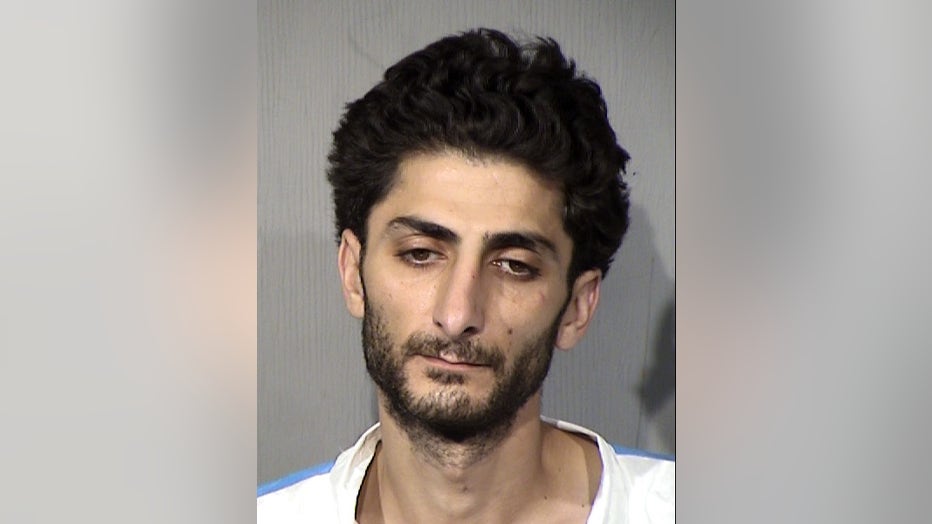 Nashwan Yousif, 34, is accused of killing his mother on July 17, Phoenix police say. Read more.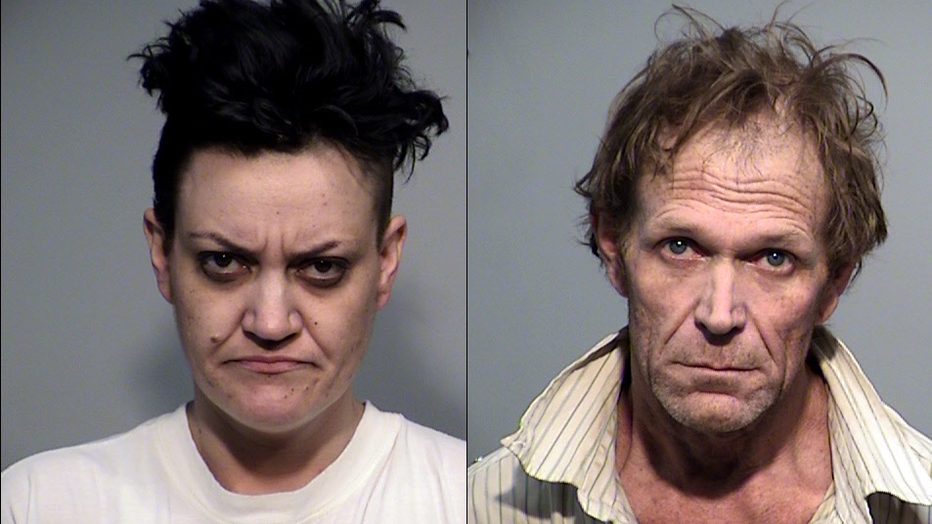 Two people were arrested in Cottonwood, Arizona after authorities pulled them over for alleged moving violations. Over the course of the incident, a K-9 officer alerted officers to drugs inside the car. Jacqulyn Nicewander, 35, and Mark Lyons, 52, were booked into jail on suspicion of several drug charges. Read more.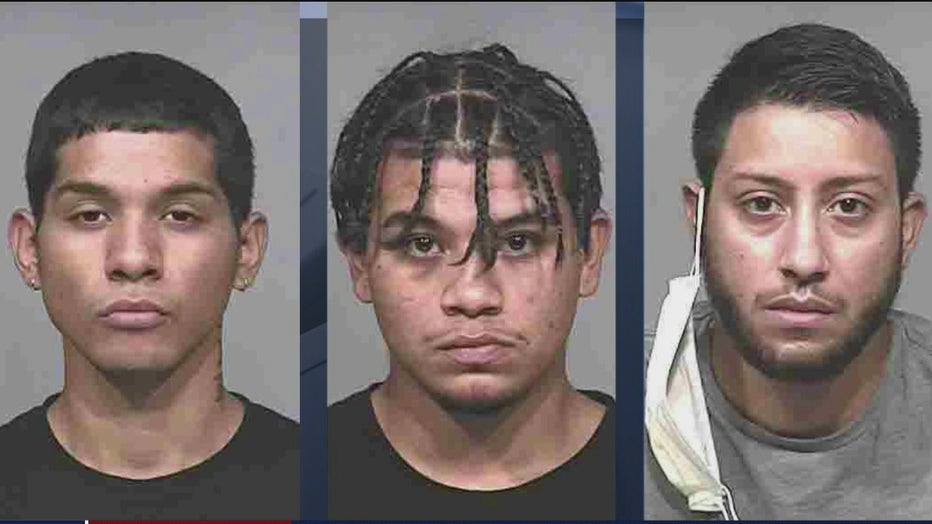 From left to right: Robert Rocha, Eric Robles, Aaron Medina (Scottsdale Police Department)
Three people have been arrested in connection to the unrest at Scottsdale Fashion Square on May 30. Read more.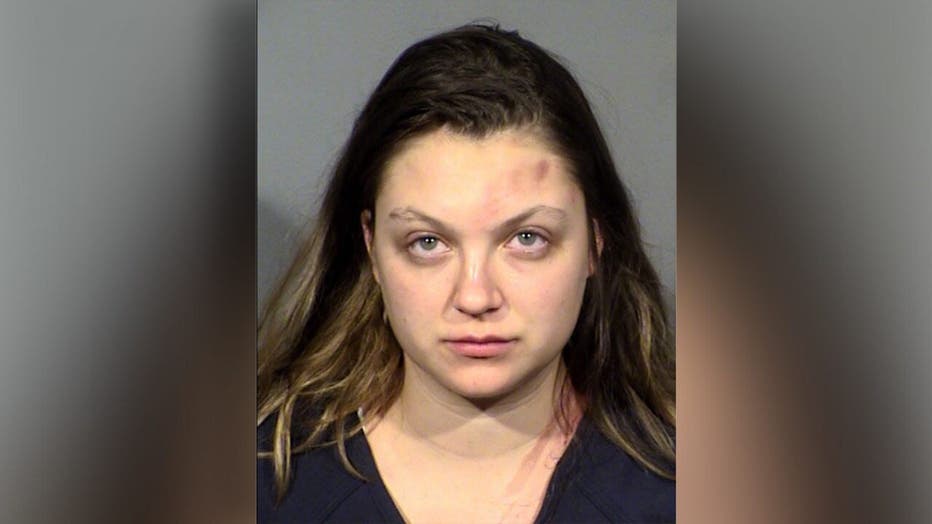 Police say 23-year-old Lauren Prescia was drunk when she was driving 121 mph moments before getting into a crash that killed her 1-year-old son. Read more.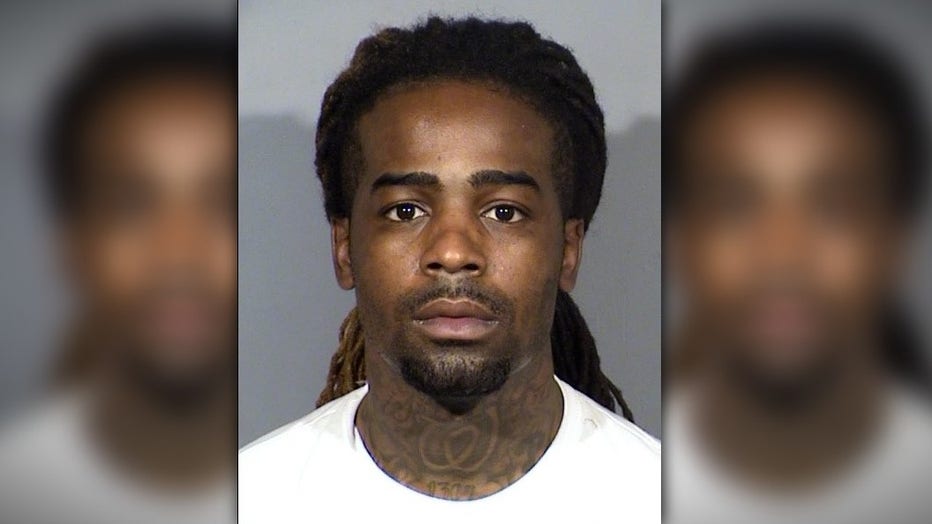 Keonte Jones, 28, allegedly offered a homeless man $6 if he could land a backflip. The homeless man suffered a fatal injury trying to do so. Read more.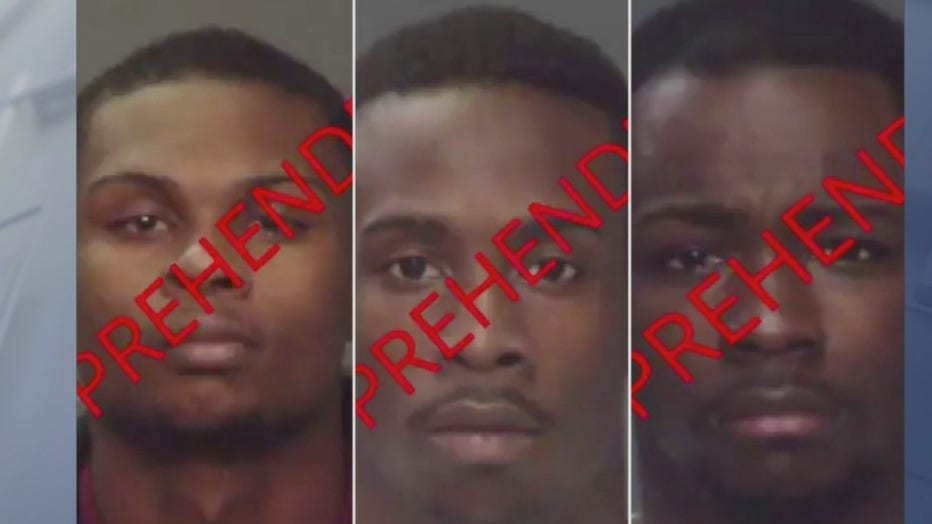 Davon Delks, 21, Laquan Heyward, 25, and Devon Vines face murder charges in connection with the shooting death of a father crossing the street with his young daughter in New York. Read more.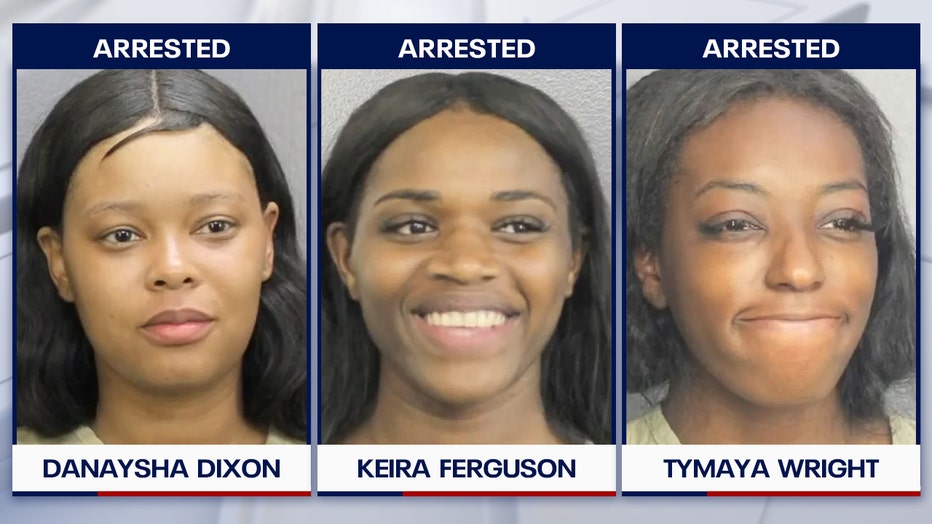 Deputies say Danaysha Dixon, Keira Ferguson, and Tymaya Wright were arrested after they attacked Spirit Airlines employees because their flight was delayed at Fort Lauderdale airport in Florida. Read more.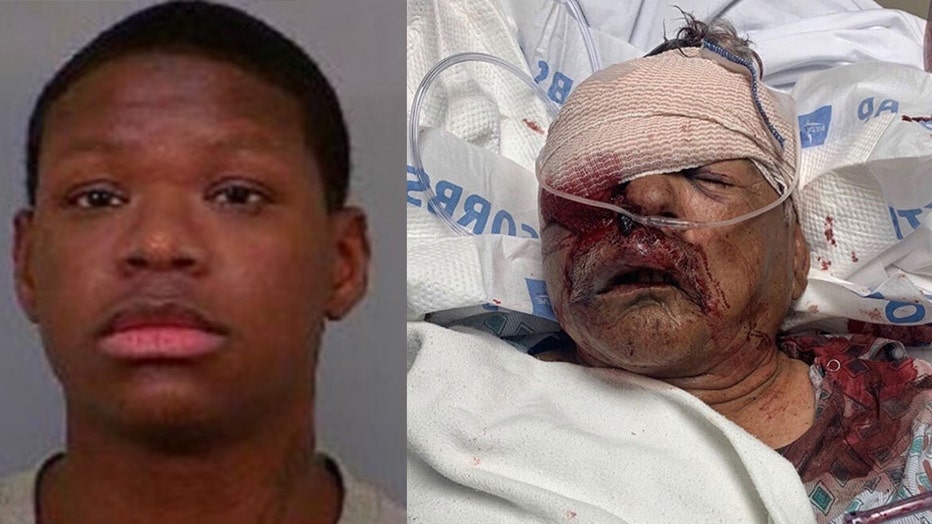 Damaris Wade, also known as "Papa Cill," has been charged with attempted murder and other counts for allegedly severely beating an 80-year-old man in a grocery store restroom. Read more.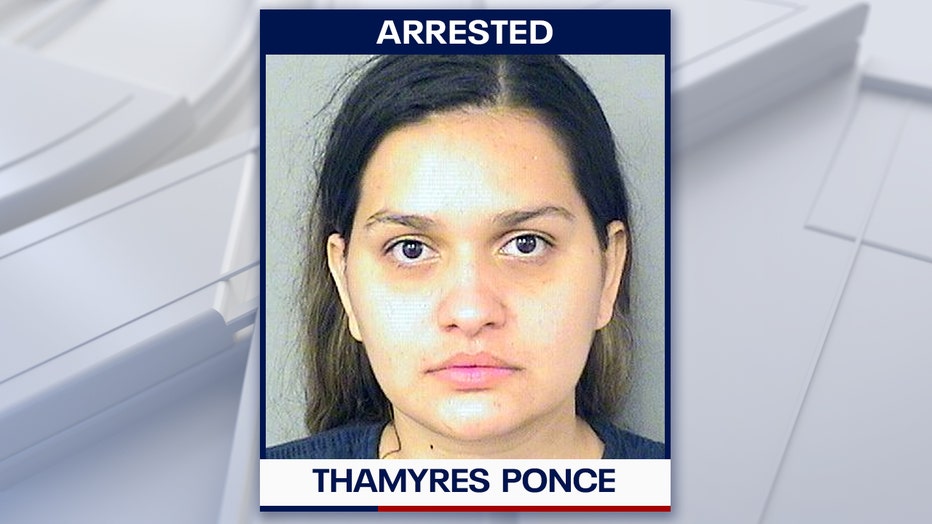 Thamyres Ponce, 32, was arrested after she left her 2-year-old daughter in her car while she shopped at a Florida mall, sheriff's officials said. Read more.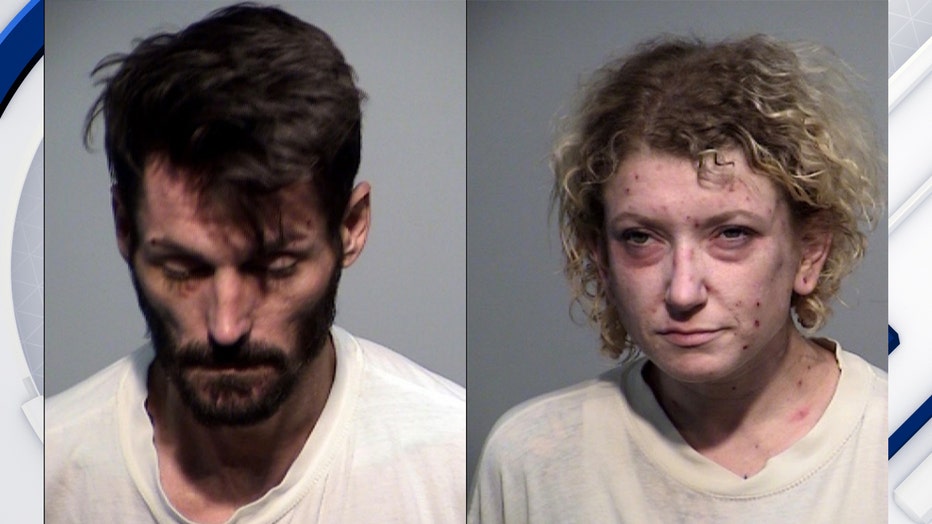 Richard Killeen, 31, and Shannon Barnard, 33, are accused of possessing fentanyl after the sheriff's office said an anonymous witness saw the pair doing an injection outside of a Cordes Junction gas station. Read more.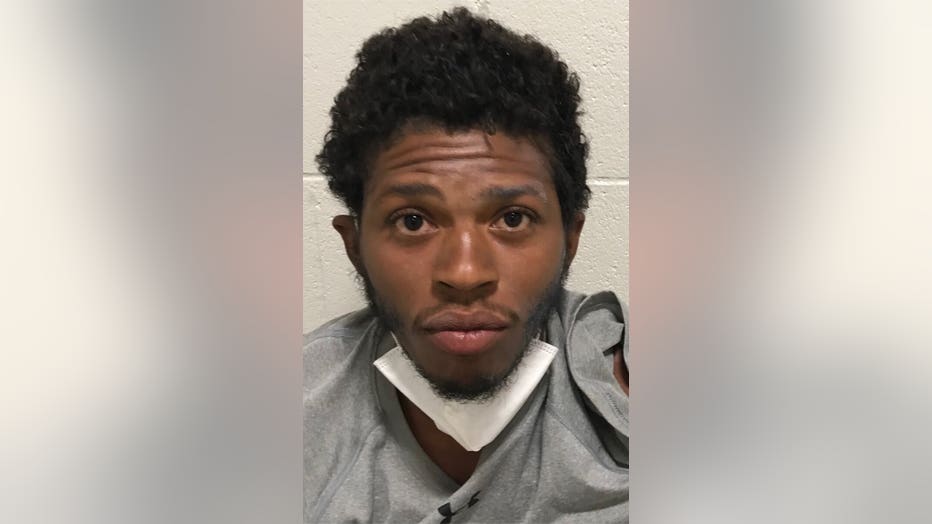 Empire actor Bryshere Gray was arrested at his home in Arizona after his wife ran to a gas station asking for help after she says she was beaten for several hours by Gray. Read more.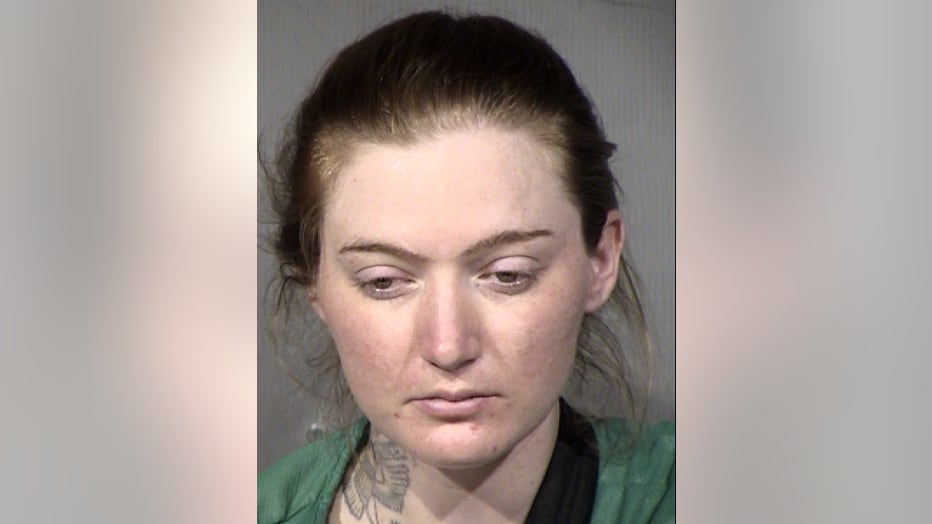 Jovanna Kelsey McCreary, 24, was arrested in connection to an officer-involved shooting outside a Phoenix motel. Read more.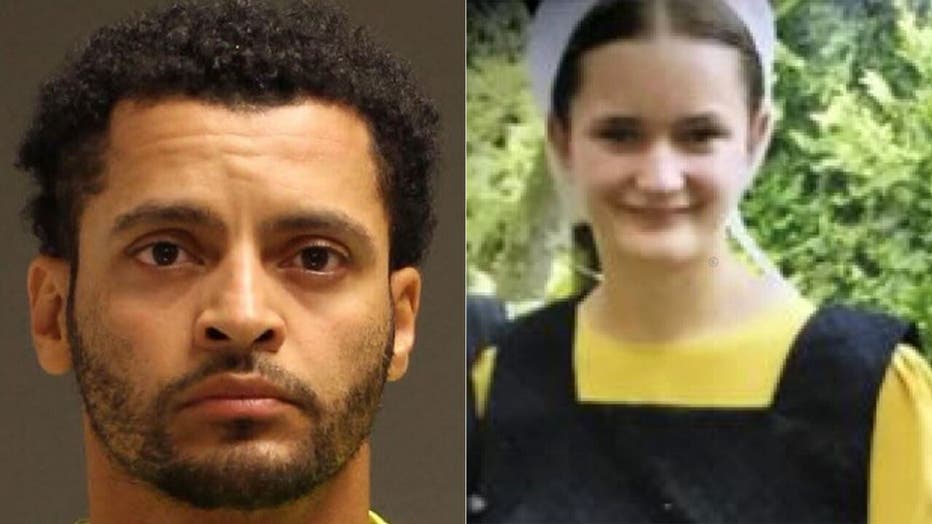 Justo Smoker, 34, was arrested and charged with felony kidnapping and misdemeanor false imprisonment in the search for 18-year-old Linda Stoltzfoos. Read more.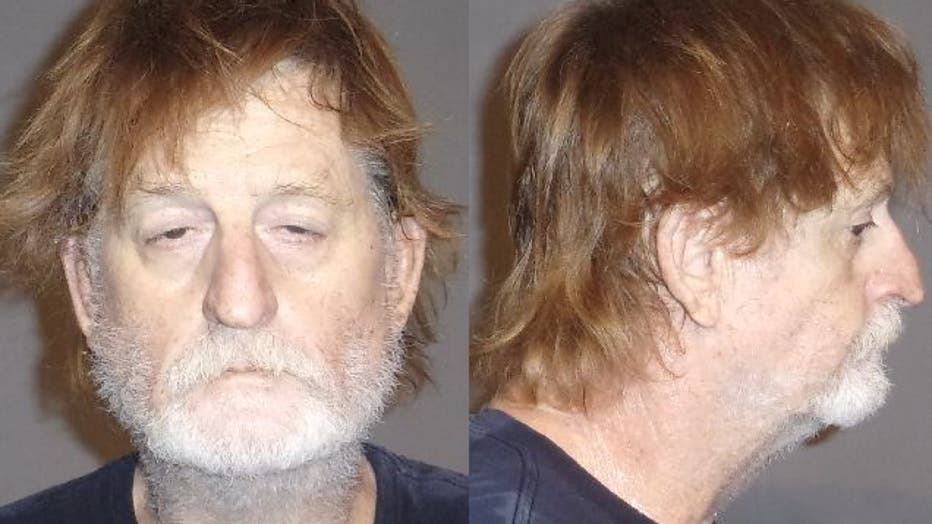 Steven Covington, 64, is accused of pointing a handgun at a Tiki Hut Frozen Yogurt employee who told him he was required to wear a face mask to be served, Yuma deputies say. Read more.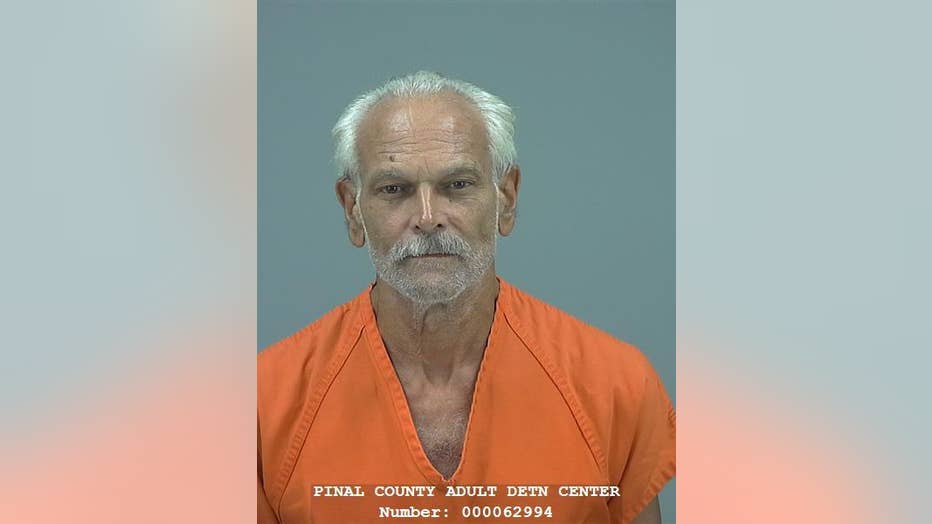 Ralph Rubin, 66, is accused of firing shots at construction workers near the city of Maricopa after deputies said he was upset about construction near his home. Read more.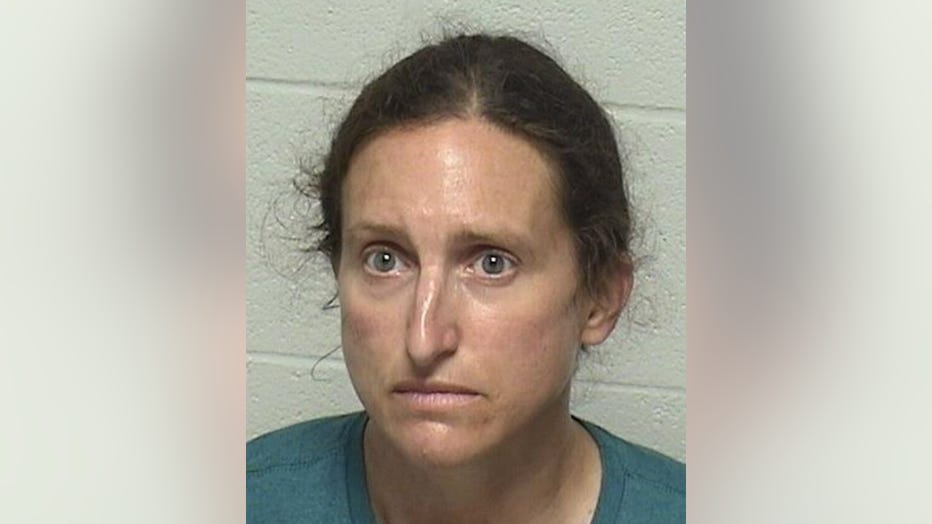 Police say Elizabeth Mach, 45, was angry that a man removed his mask inside a Costco store, so she yelled that she had COVID-19 and spit in his face. Read more.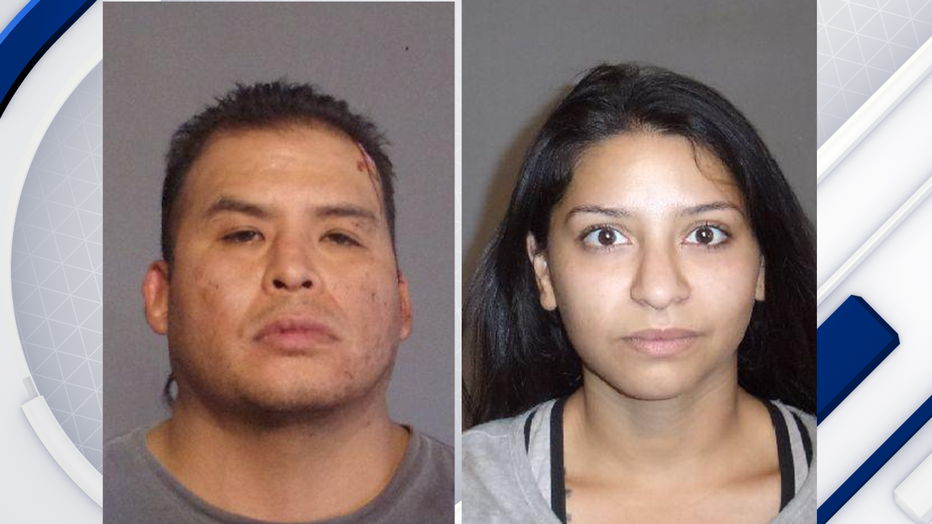 Frank Montoya and Victoria Parra Carranza were arrested after police say they intentionally coughed on employees in a Walmart. Read more.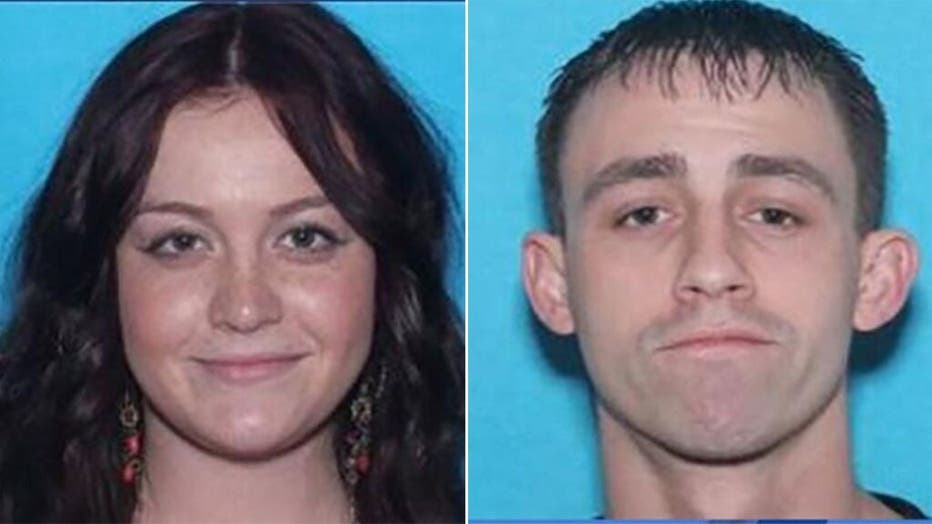 Kristin Nicole Begue and Randy Lee Cooper were both arrested after crashing into each other while both were driving stolen vehicles, police said. Read more.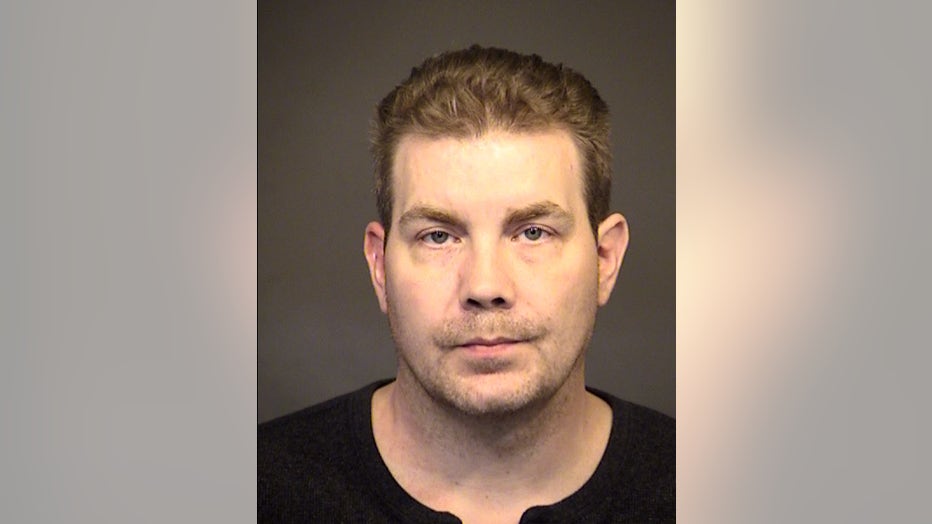 A man was conspiring to kill his wife by poisoning her drink after learning of a long-term affair she was having. He told a woman, who tipped off police, that he wanted to collect his wife's life insurance money. Read more.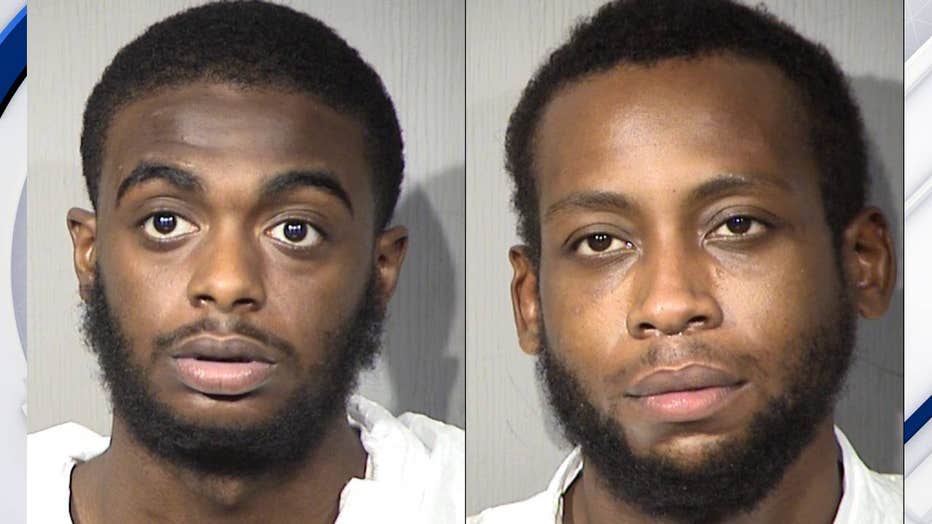 Dejon Davis, 20, and Steven Wilcox, 28, were arrested in connection to an El Mirage double-murder case after police say they were found in a car belonging to one of the victims. Read more.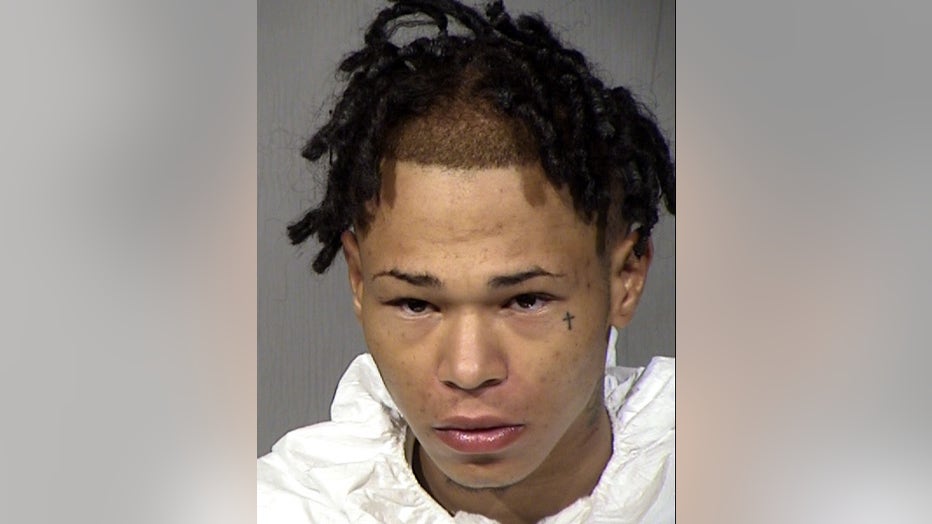 Police say 19-year-old Isaiah Lee Armstrong was arrested after a man was found fatally shot inside a vehicle in the parking lot of a Mesa Circle K. Read more.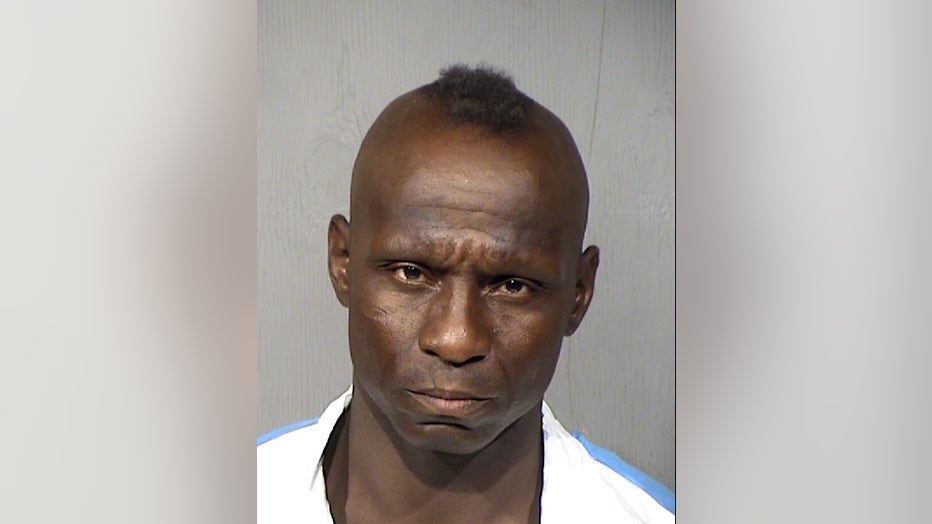 Major McKenzie, 47, is accused of fatally stabbing a 37-year-old man in Phoenix. Read more.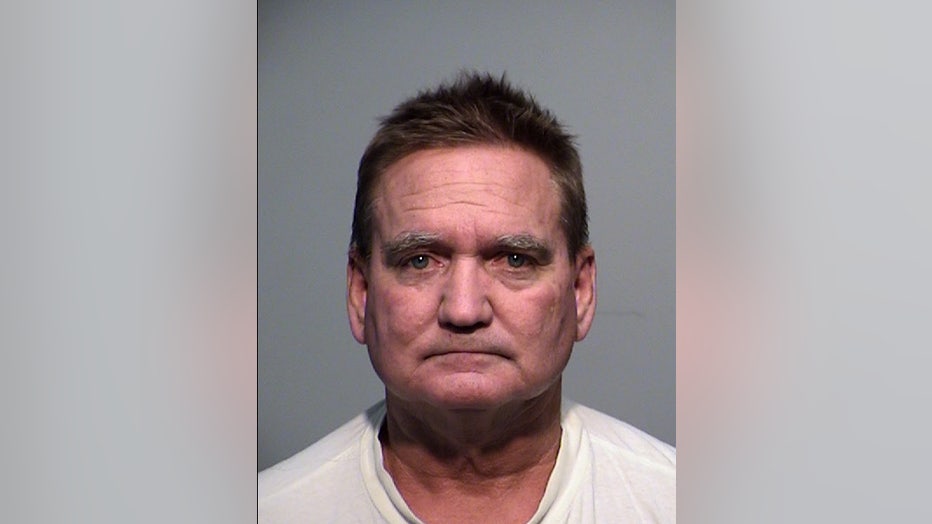 Deputies say Donald Scott, 64, killed his wife on July 3rd and turned himself in the very next day. Investigators then went to his home and found his deceased wife. Read more.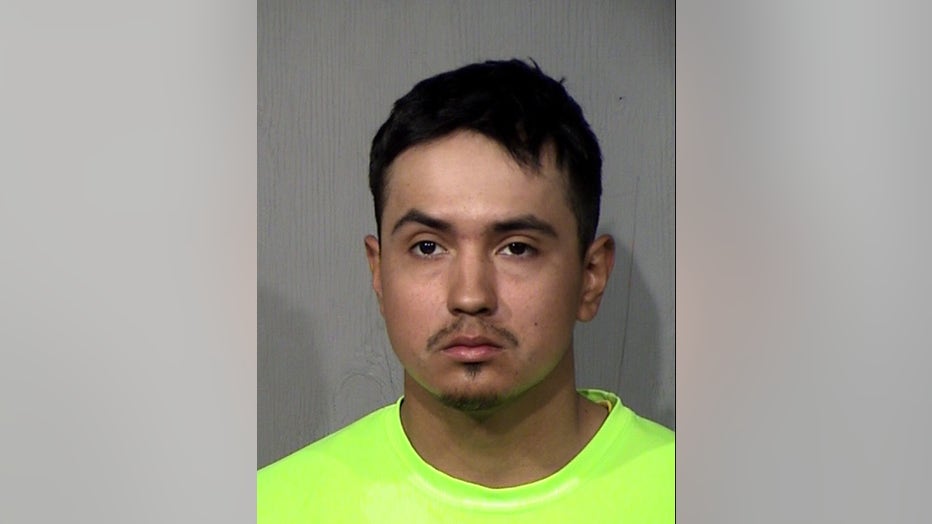 Albert Ramirez reportedly agreed to meet a woman for sex after connecting on a website. Police say she later discovered he was video recording their activities on his cell phone. When she tried to leave, the victim told investigators Ramirez pulled her back into his vehicle and forced himself on her. Read more.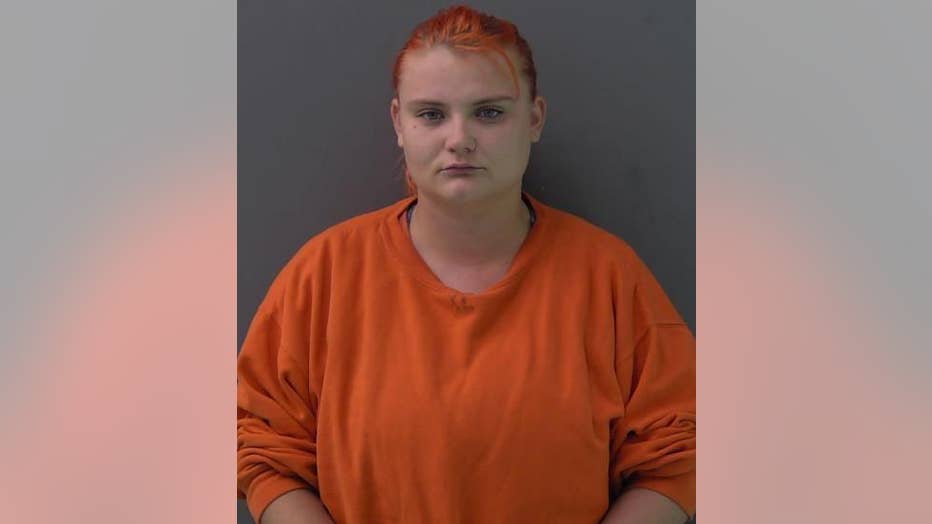 Cecily Anne Aguilar was arrested for second-degree felony tampering/fabricating physical evidence with intent to impair a human corpse. Read more.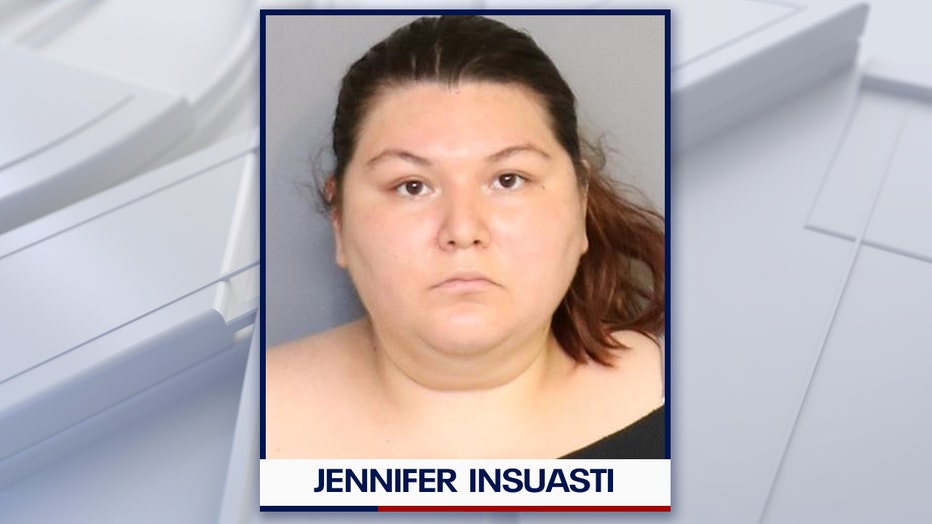 Jennifer Insuasti, a 32-year-old former Disney employee, is accused of stealing thousands of dollars in what investigators described as a scheme in which she misdirected money issued for theme park ticket refunds into a personal account. Read more.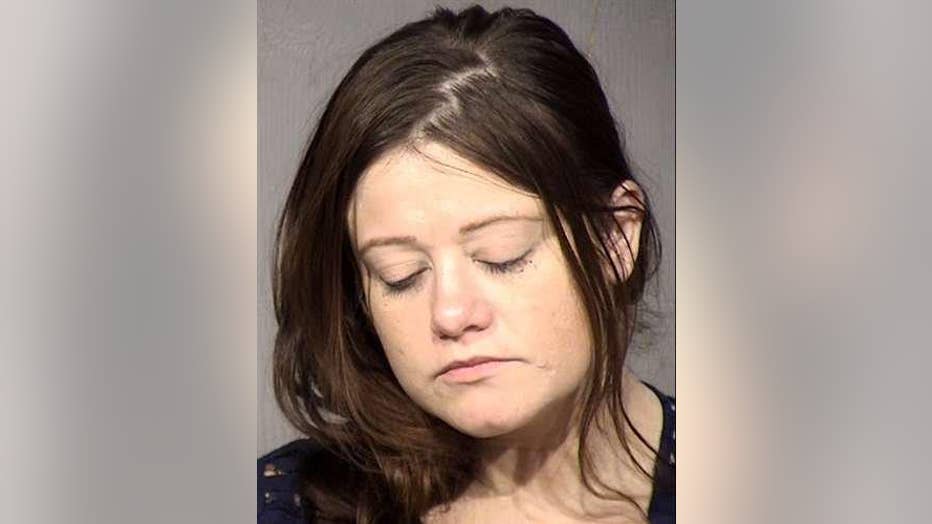 Trisha Lynn Weaver, 34, was arrested on drug possession charges for the third time since October 2019. Read more.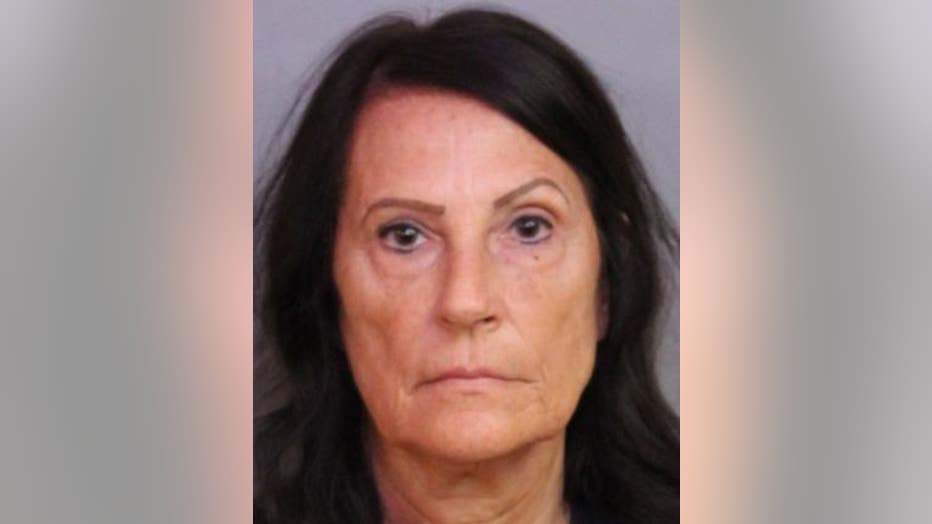 Sheriffs deputies say over five years, Sharon Bradley pocketed over $768,000 from a church, and used the money during trips to theme parks, for Amazon purchases and a Match.com account. Read more.