Arizona reports nearly 900 additional COVID cases and 13 deaths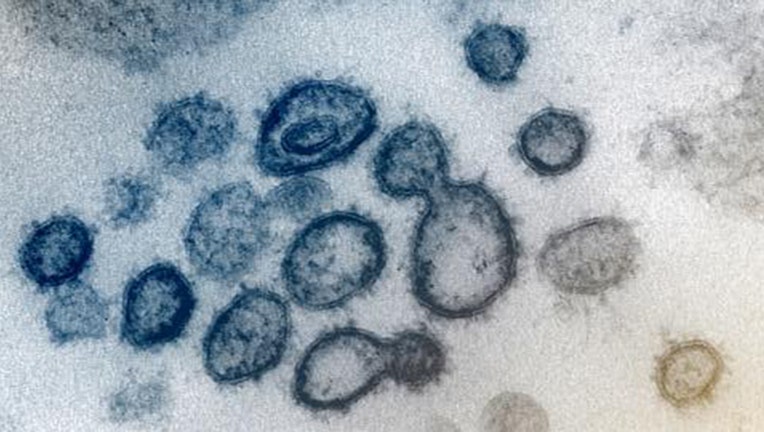 article
PHOENIX - Arizona reported nearly 900 additional COVID-19 cases on Saturday, the largest reported daily increase in several weeks. 
The Department of Health Services reported 894 additional cases and 13 additional deaths as the statewide case total increased to 224,978 and the death toll rose to 5,759.
Additional cases and deaths are added to statewide tallies as they are reported to health officials after occurring in days and weeks beforehand.
The 894 additional cases reported Saturday were the largest daily increase since Sept. 17-18 when those days' counts ballooned to 1,753 and 1,281, respectively, as the state changed its counting methodology and each day added hundreds of past antigen test results.
The state reported over 800 additional cases on Tuesday and Thursday and over 600 additional cases on Wednesday and Friday.
According to Johns Hopkins University data analyzed by The Associated Press, Arizona's seven-day rolling average of new cases has risen over the past two weeks, rising from 489 on Sept. 25 to 617 on Friday.
The state's seven-day rolling average of new deaths dropped from 19 to 8 during the same period.
The number of infections is thought to be far higher because many people have not been tested, and studies suggest people can be infected with the virus without feeling sick. 
Gov. Doug Ducey's office tweeted Saturday that the number of COVID-19-related hospitalizations and COVID-19 patients' use of incentive care beds and ventilators in Arizona remained far below last July when Arizona was a national hot spot.
COVID-19-related hospitalizations in Arizona steadily dropped until mid September and then leveled off before increasing slightly more recently.
Tune in to FOX 10 Phoenix for the latest news
Get the latest coronavirus news by downloading the FOX 10 News App. Our promise is that our alerts are there to inform you - not scare you.
On CoronavirusNOW.com, you'll find extensive coverage about COVID-19, including breaking news from around the country, exclusive interviews with health officials, and informative content from a variety of public health resources.
COVID-19 symptoms
Symptoms for coronavirus COVID-19 include fever, coughing, and shortness of breath. These, of course, are similar to the common cold and flu. 
Expect a common cold to start out with a sore or scratchy throat, cough, runny and/or stuffy nose. Flu symptoms are more intense and usually come on suddenly, and can include a high fever. 
Symptoms of COVID-19 may appear more slowly. They usually include fever, a dry cough and noticeable shortness of breath, according to the World Health Organization. A minority of cases develop pneumonia, and the disease is especially worrisome for the elderly and those with other medical problems such as high blood pressure, obesity, diabetes or heart conditions.
RELATED: Is it the flu, a cold or COVID-19? Different viruses present similar symptoms
COVID-19 resources
CDC Website for COVID-19
https://www.cdc.gov/coronavirus
https://espanol.cdc.gov/coronavirus/2019-ncov/index.html (In Spanish/En Español)
AZDHS Website for COVID-19
https://www.azdhs.gov/preparedness/epidemiology-disease-control/infectious-disease-epidemiology/index.php#novel-coronavirus-home
https://www.azdhs.gov/preparedness/epidemiology-disease-control/infectious-disease-epidemiology/es/covid-19/index.php#novel-coronavirus-home (In Spanish/En Español)