Get lost in Area 51: Arizona corn maze design plays off 'Storm Area 51' movement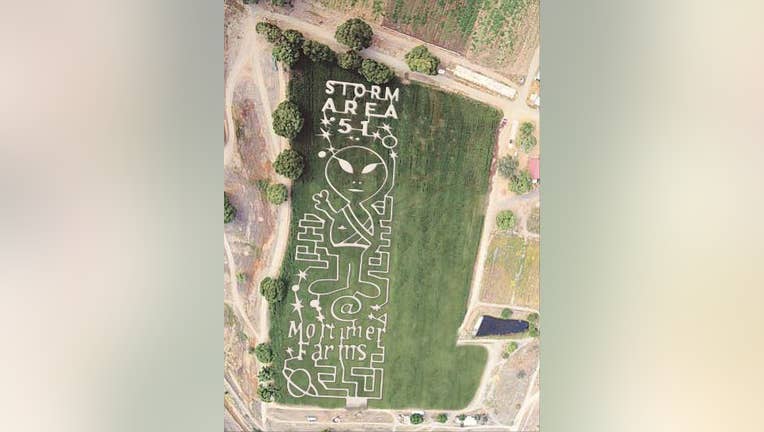 DEWEY, Ariz. - Instead of storming Area 51, how about getting lost in it? Or at least in an Area 51-themed corn maze! 
Mortimer Farms in Dewey, AZ announced its corn maze design for fall 2019: Storm Area 51. 
The corn maze will be open to visitors during Mortimer Farms' 2019 Pumpkin Festival, which opens on September 27th. Guests will get a chance to try to find their way out of or even get lost in, the Area 51-themed corn maze. You can also pick your own pumpkins, play games, shop, and more. 
The festival runs through October 27th. For more information and tickets, visit their website.
Over the summer, Area 51 became a hot topic when more than 250,000 people signed up to attend a Facebook event planning a raid at the government site located in Nevada.