2 dead after car hits school bus in eastern Arizona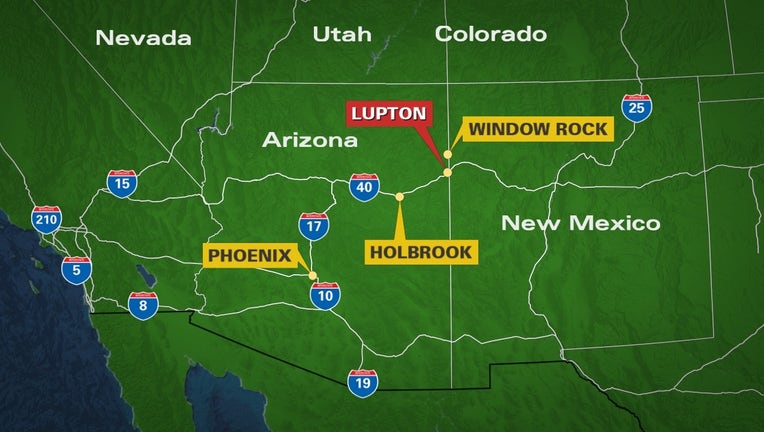 article
LUPTON, Ariz. (AP) - Authorities say two passengers in a car that rear-ended a school bus in northeastern Arizona have died but no children on the bus were injured.
A Department of Public Safety spokesman says the accident involving the Sanders School District bus happened at about 4:30 p.m. Tuesday along an Interstate 40 frontage road near the community of Lupton, just west of the New Mexico border.
Trooper Kameron Lee says the bus had dropped off several children and was accelerating away from the stop when it was hit. The car careened off the roadway and rolled, ejecting the driver and two passengers. The driver was flown to a hospital but the passengers were killed.
The 14 students and driver on the bus were unhurt. Navajo Nation police and the FBI are investigating.