Arizona Photo of the Day - August 2022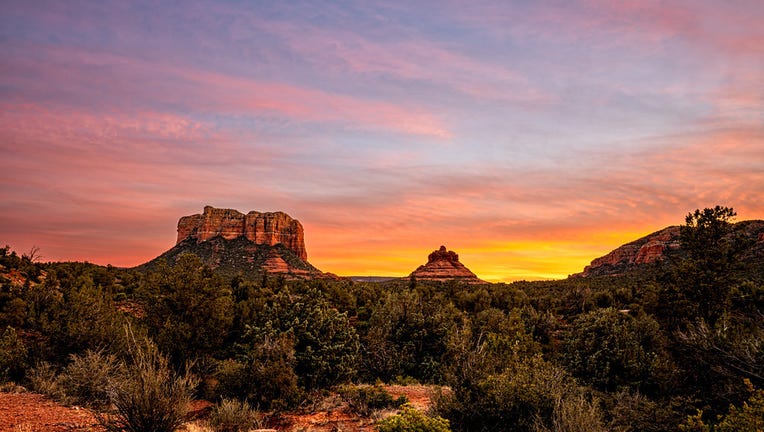 article
Want to be featured for our photo of the day?
Take a look at some of Arizona's beautiful landscapes sent in by FOX 10 viewers. The mountain ranges, sunrises, sunsets, wildlife, parks, canyons, cacti, and even cityscapes have amazing views.
Choose one of the following ways to submit your photos:
Click here to email us your photo.
Tag your photos with #Fox10Phoenix on Instagram
Message us your photos on our Facebook page @FOX10Phoenix.
Please note that if you send a photo via email or social media, we will be contacting you for permission to use the content.
Scroll down this page for more Arizona scenery from FOX 10 viewers and check back daily for updates! Click here for a monthly archive.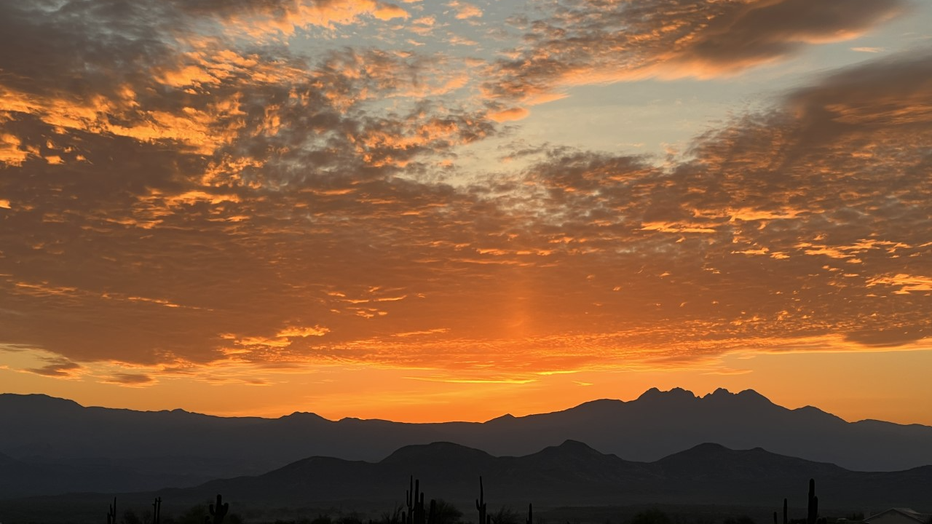 Can you tell we are LOVING these beautiful cloud formations we've seen this monsoon season?! Drew Timm captured this sunrise over Four Peaks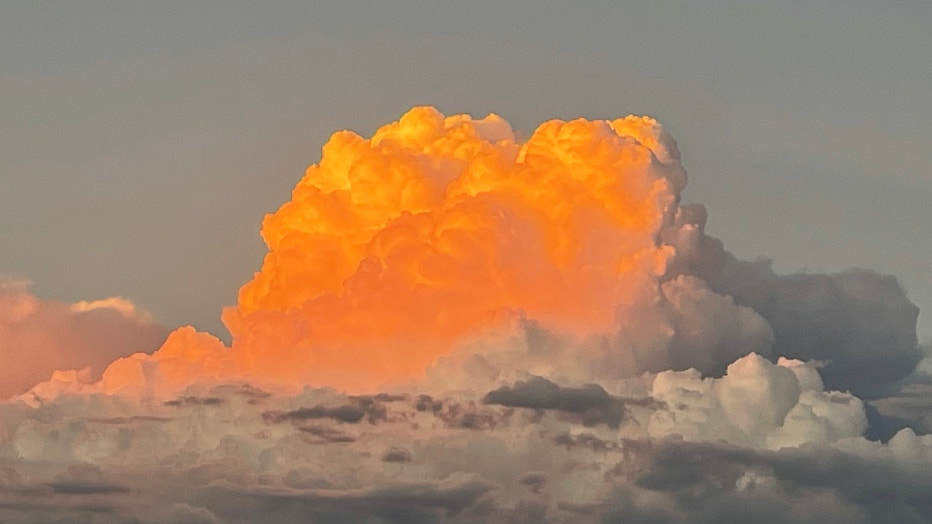 Breathtaking shot of colorful and fluffy clouds over Black Canyon City captured by Dusty White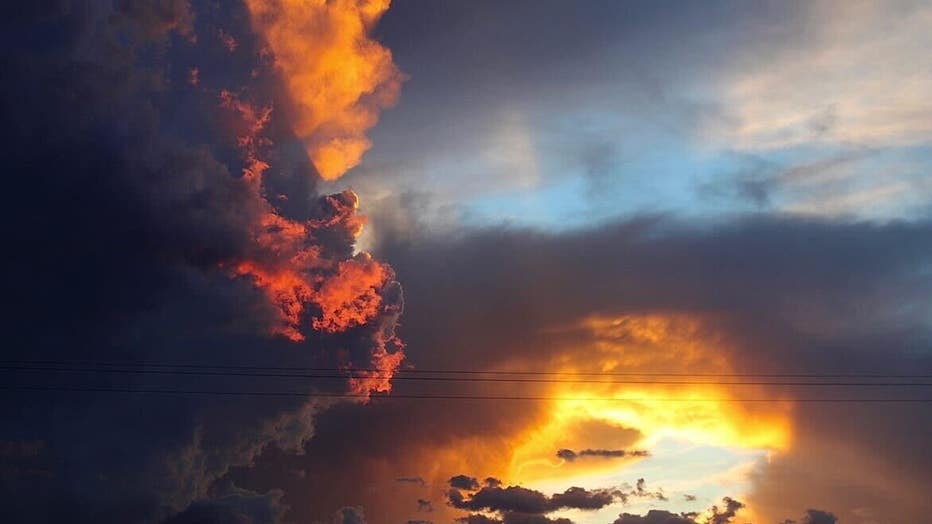 What a LOVELY Arizona City sunset captured by Sydney Armendariz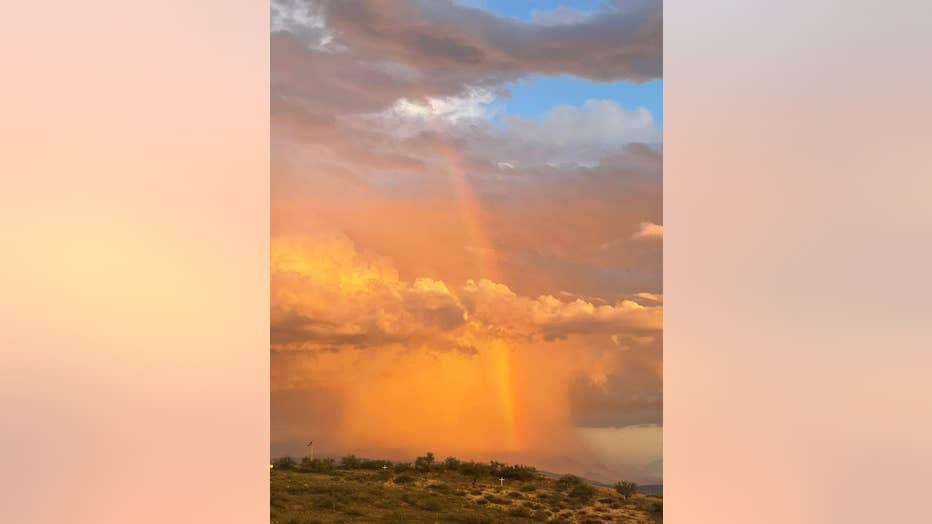 Stunning shot from Camp Verde of a post-monsoon rainbow captured by Karen Scott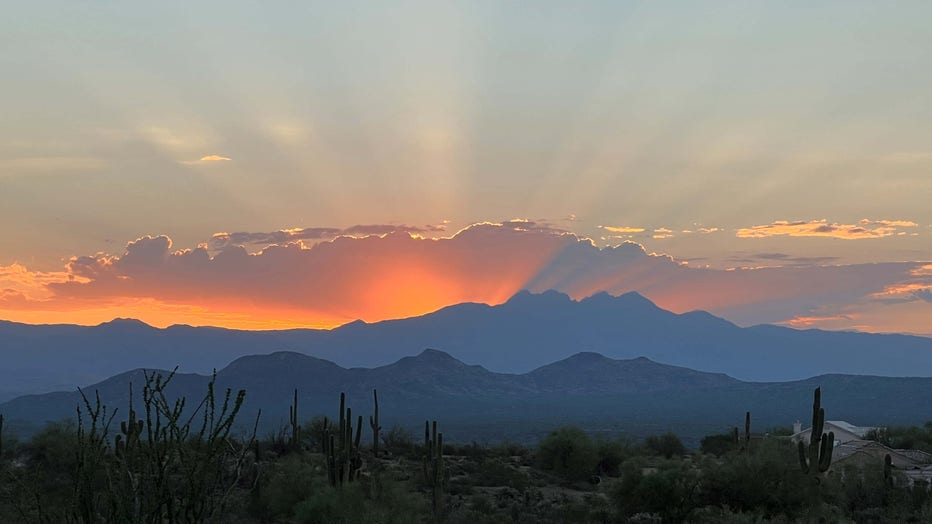 Here's to a relaxing weekend with better weather! Thanks Drew Timm for capturing this photo and sharing it with us!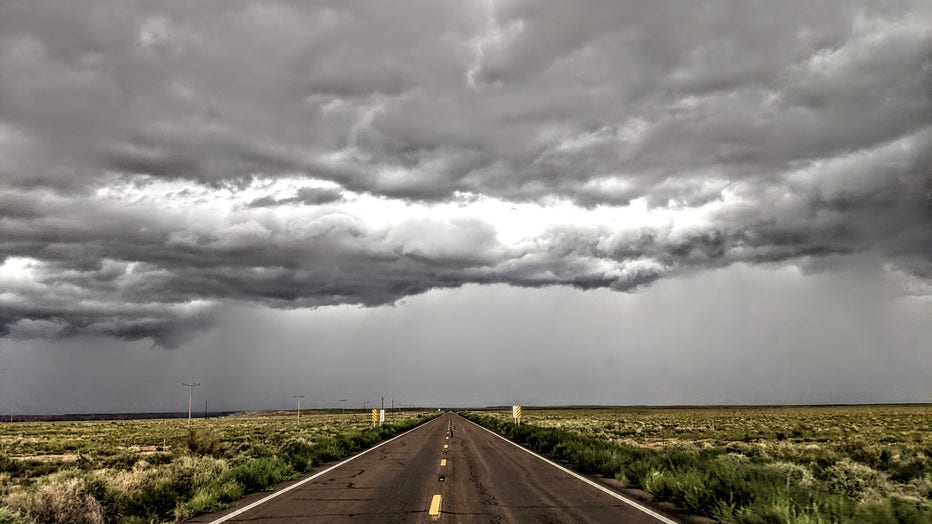 We've certainly seen some stormy weather in recent weeks. Here's to some calmer times ahead! Thanks Ferlin Nez for capturing this photo and sharing it with us.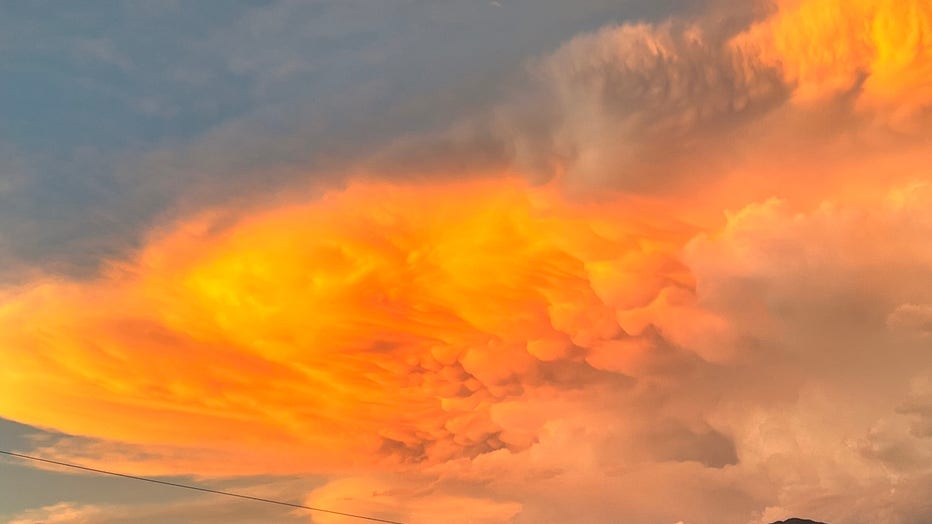 Stunning fiery clouds over Lake Havasu captured by Todd Halone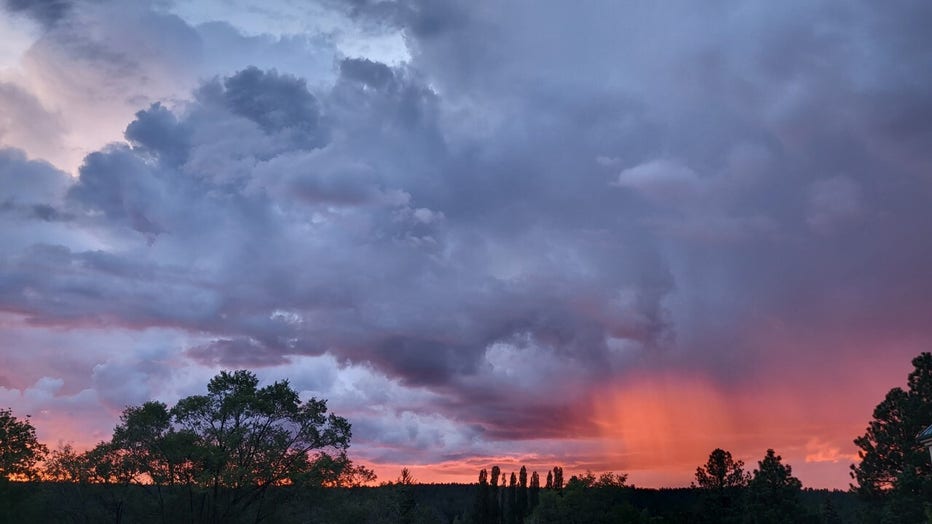 Yet another amazing monsoon sunset captured in Flagstaff by Melissa John!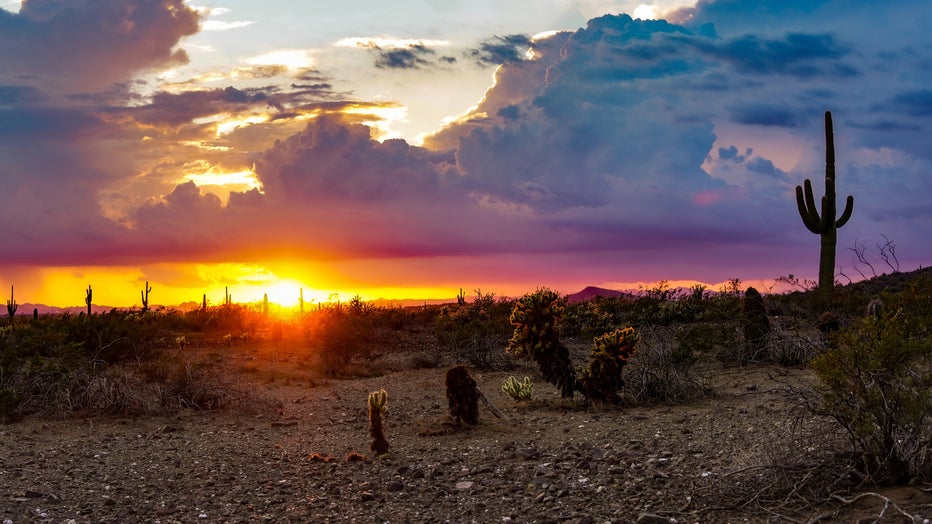 Lovely shot of the Phoenix Sonoran Preserve by Stroe Sebastian Mogos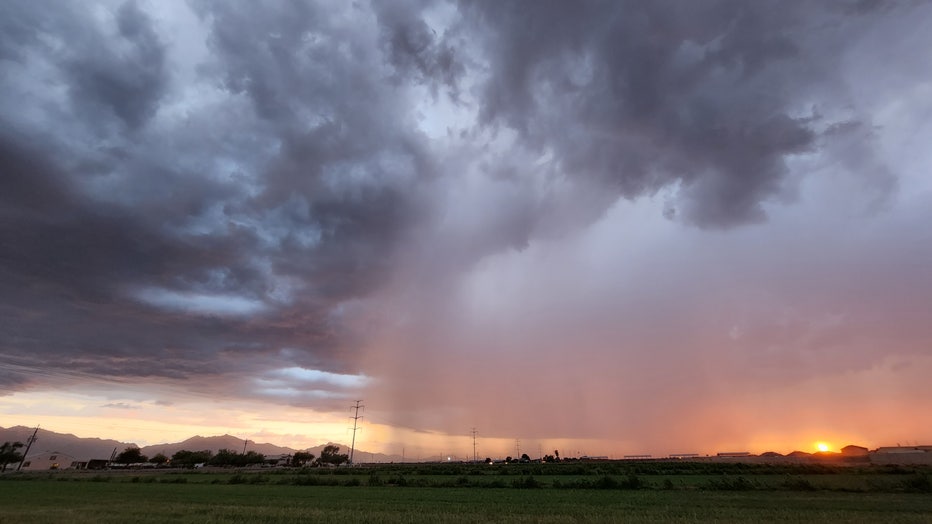 Amazing shot of Sunday's monsoon west of Phoenix by Erica C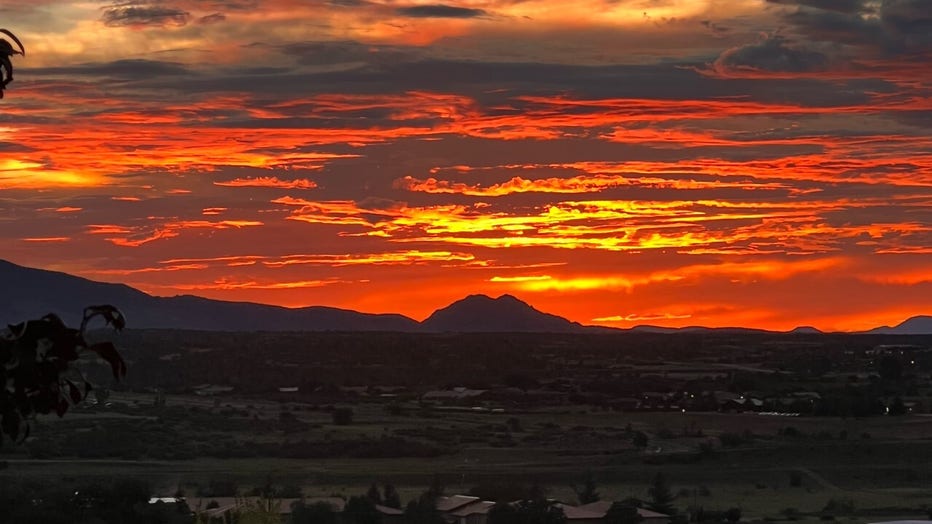 We love this fiery sunset shot in Prescott captured by Karen Bachtell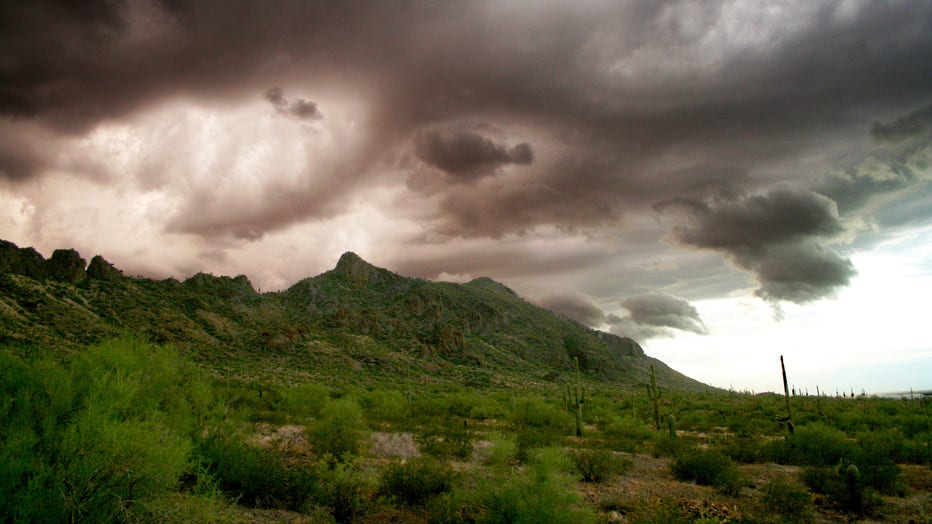 A kind reminder from Mother Nature on what Arizona could expect this weekend, in terms of weather. Photo taken by Dane Eldredge at Picacho Peak State Park.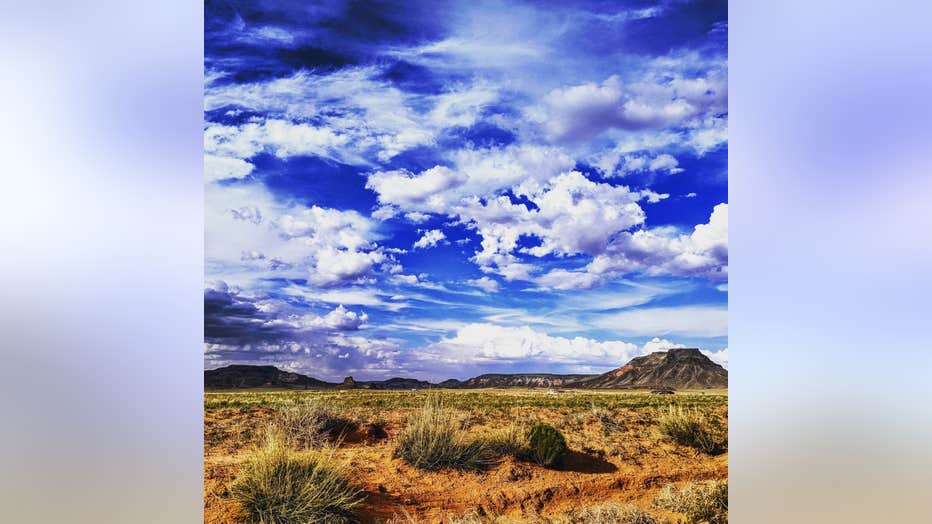 We've seen a lot of monsoon storms lately. Here's hoping for some sunnier days pretty soon! Thanks Ferlin Nez for sharing this beautiful photo with us all!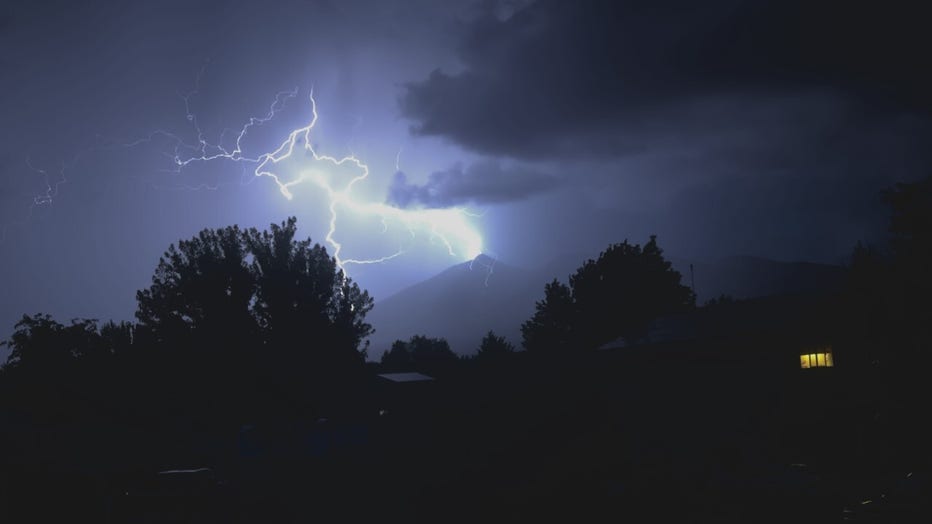 This lightning strike over San Francisco Peaks lights up the stormy night sky. Photo by Steve Border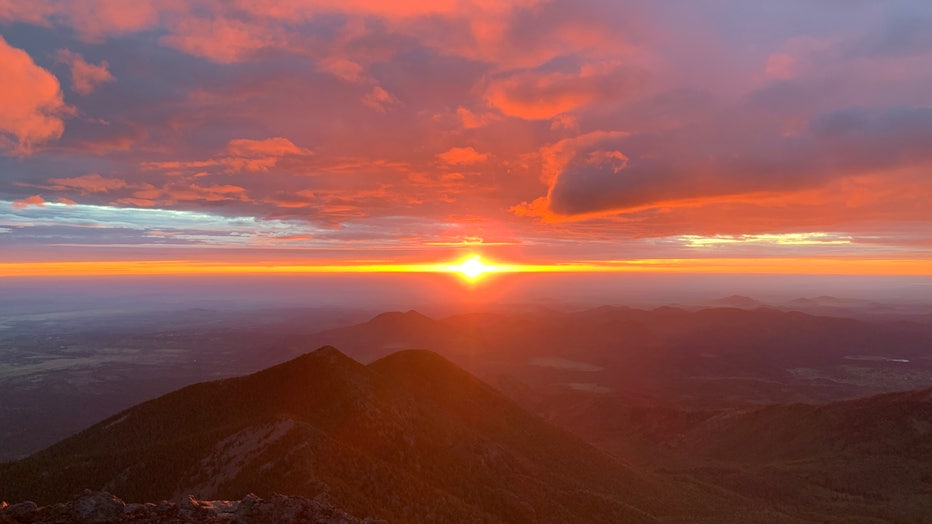 Nothing like a sunrise from Humphreys Peak in Flagstaff. Photo captured by Reece Gaboriault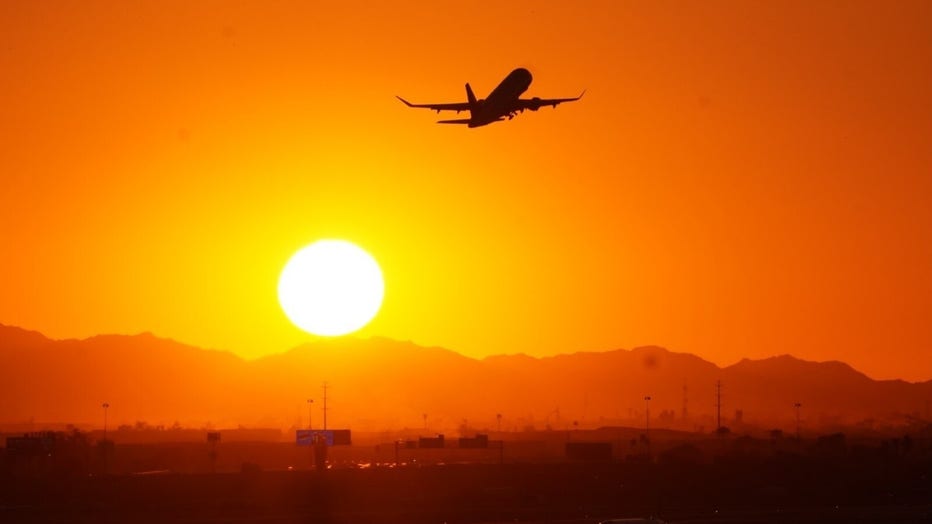 Breathtaking shot of a sunset at Sky Harbor Airport in Phoenix captured by Brian Johnson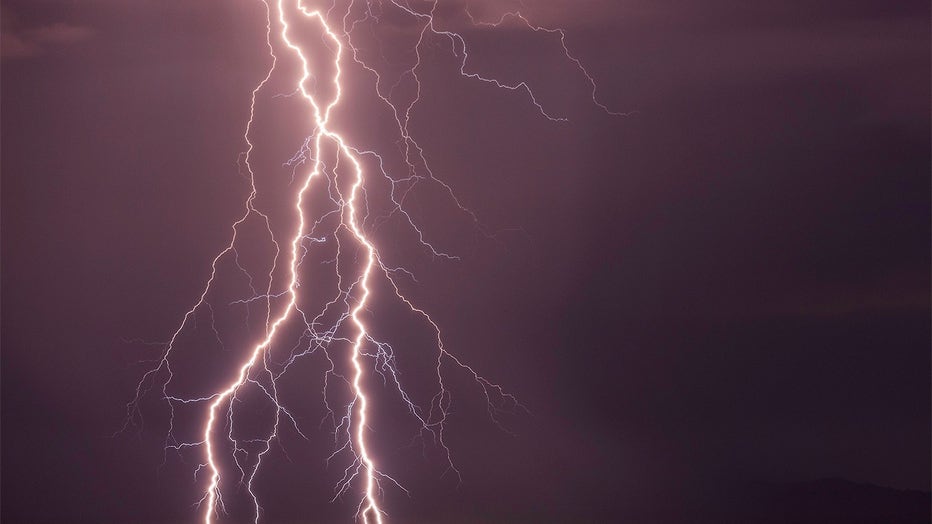 Wow!! Check out this lightning strike captured from South Mountain by James Stamsek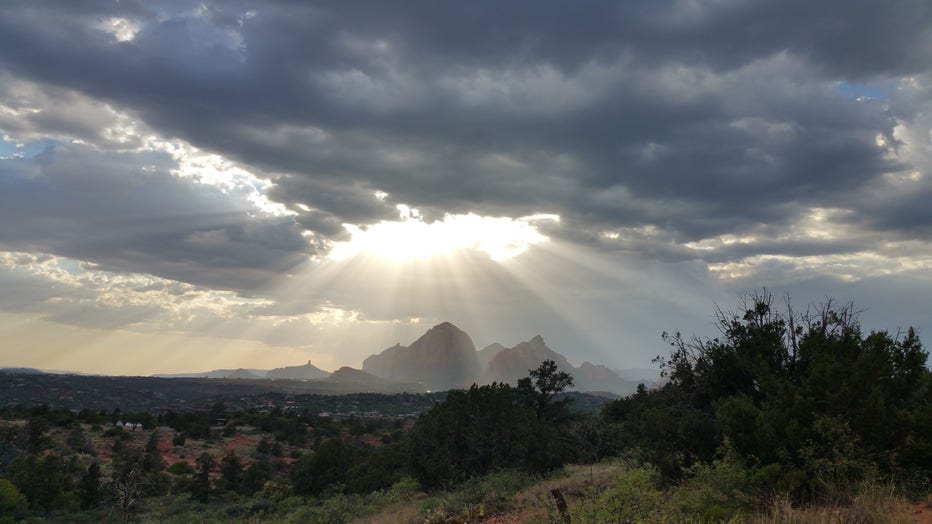 We're going to enjoy all these monsoon photos while we can during the wet season!! This photo was taken in Sedona by Mark Major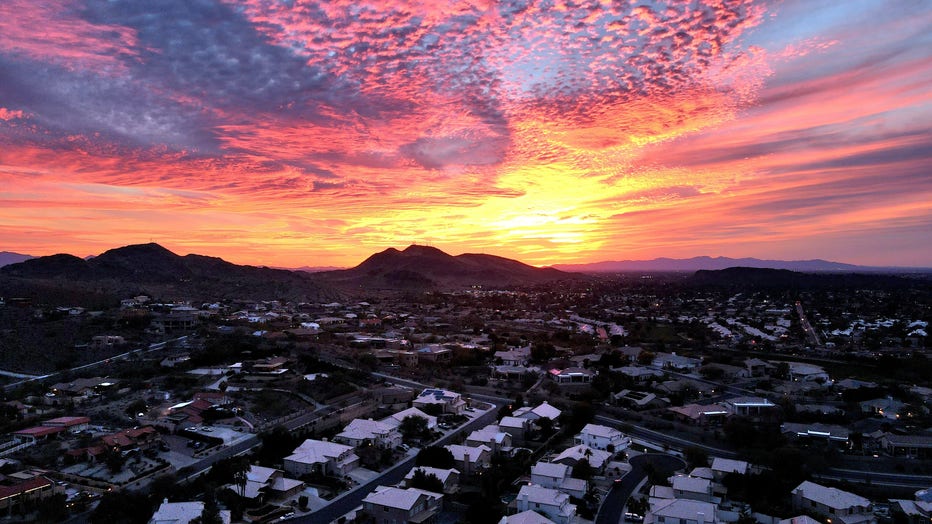 The weekend is here, and we are ready! Thanks Brian Johnson for sharing this beautiful photo with us all!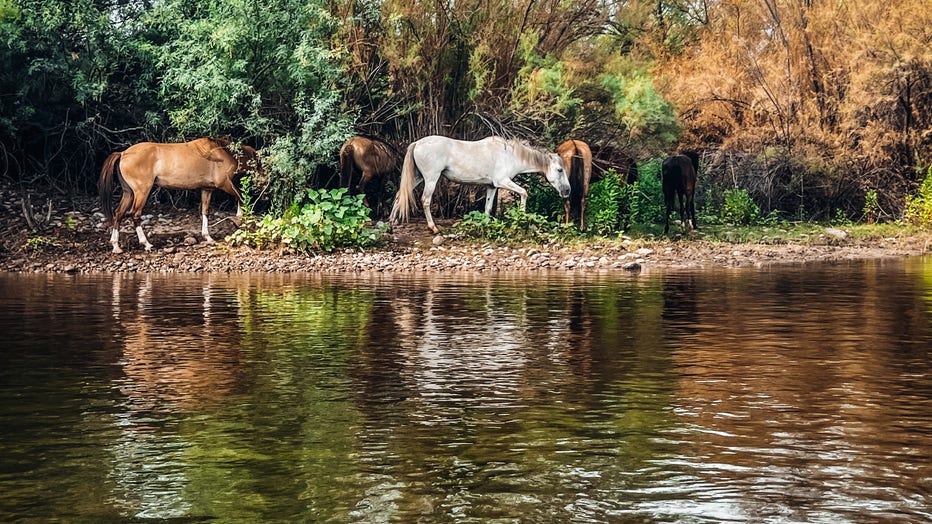 Sun's out, horses out! Thanks Jadyn Kuenzi for taking this phot along the Salt River, and sharing it with us all!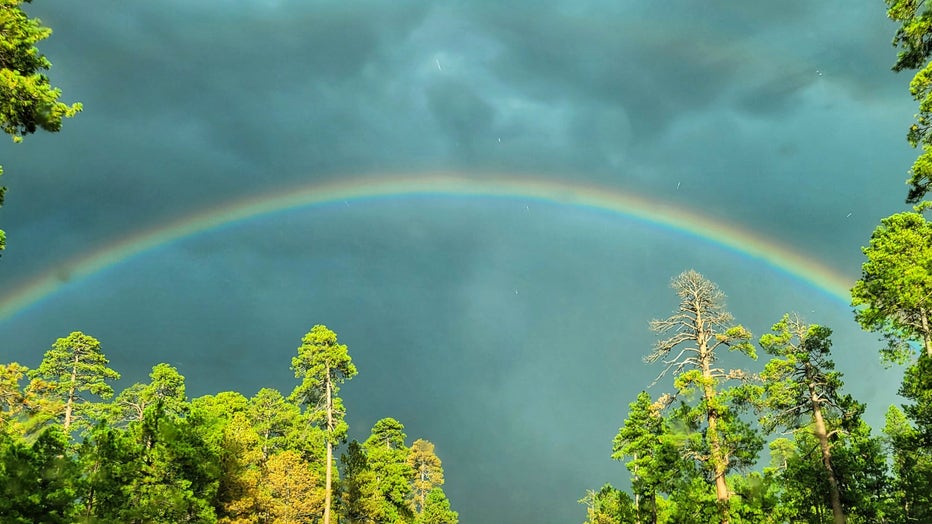 Another plus of monsoon season ⁠— rainbows!! This photo was taken at the Mogollon Rim by Kelly J Close-Schibig
Amazing shots of lightning strikes in Prescott Valley captured by Charles Jones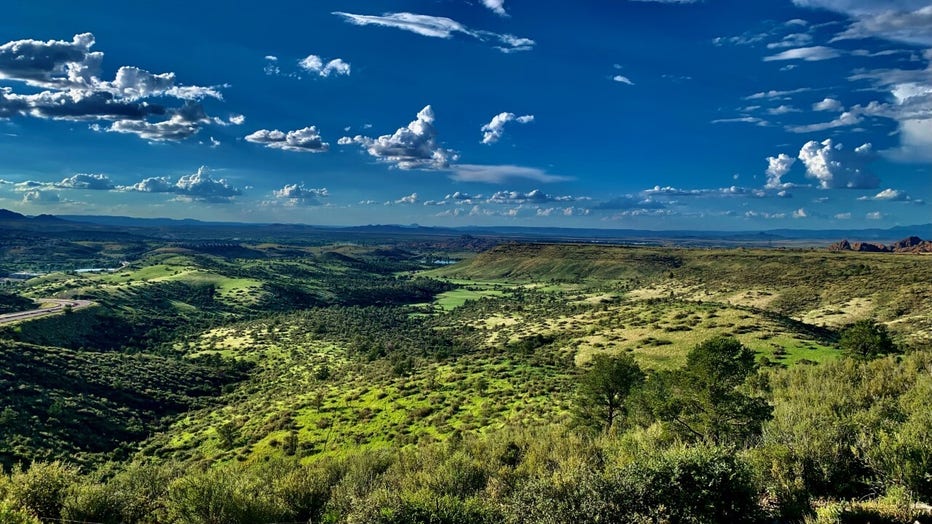 We love this shot of a beautiful Prescott afternoon captured by David Reardon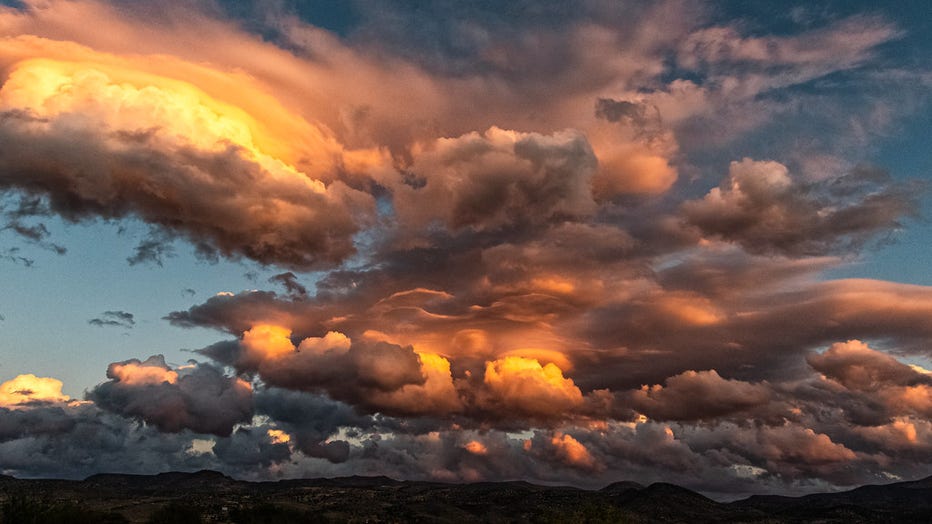 Check out this crazy monsoon cloud formation in Verde Valley! Photo by Steve Amaon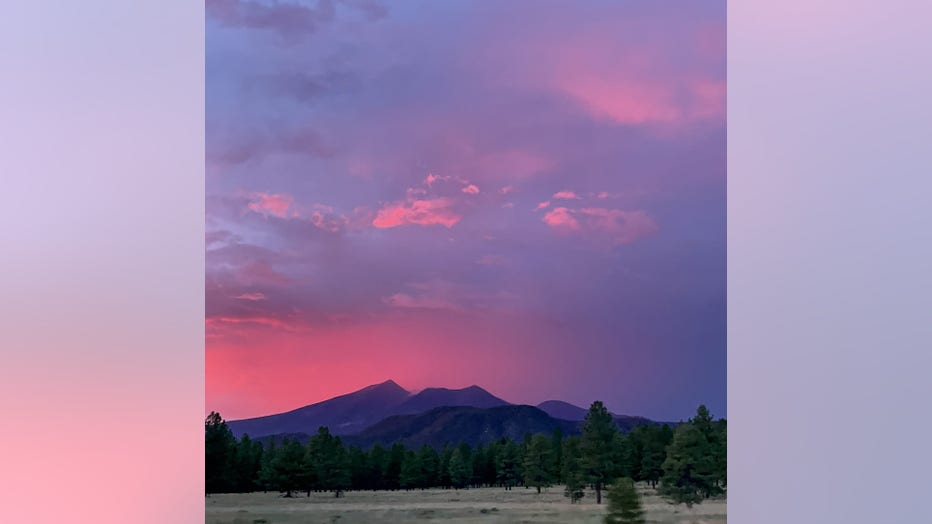 Absolutely stunning sunset at San Francisco Peaks in Flagstaff captured by Dawn Chatter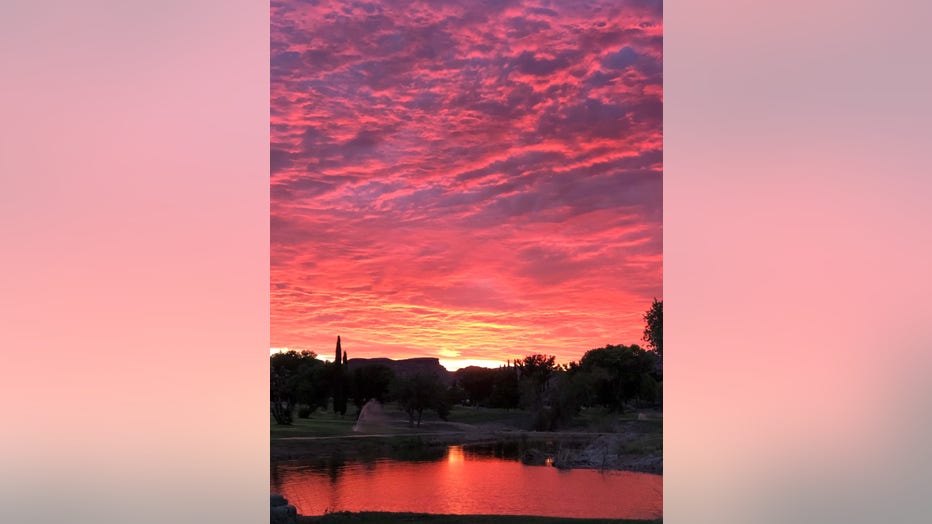 Let's get this started with an amazing look at that sunset! Have fun and stay safe this weekend everyone! Thanks Christine Johnson for sharing this photo with us all!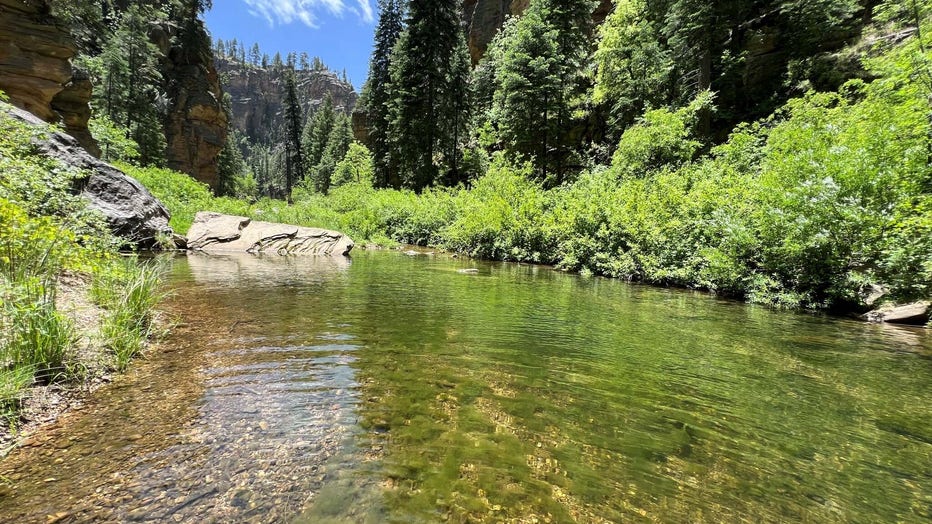 Now this is a sight for sore eyes, especially as we deal with the summer heat here in Arizona! Thanks Roman Stedman for sharing this photo with us!
We truly have everything here in Arizona: the deserts, forests in the high country, and waterfalls that look amazing! Thanks Lisa Moore for sharing this photo with us all!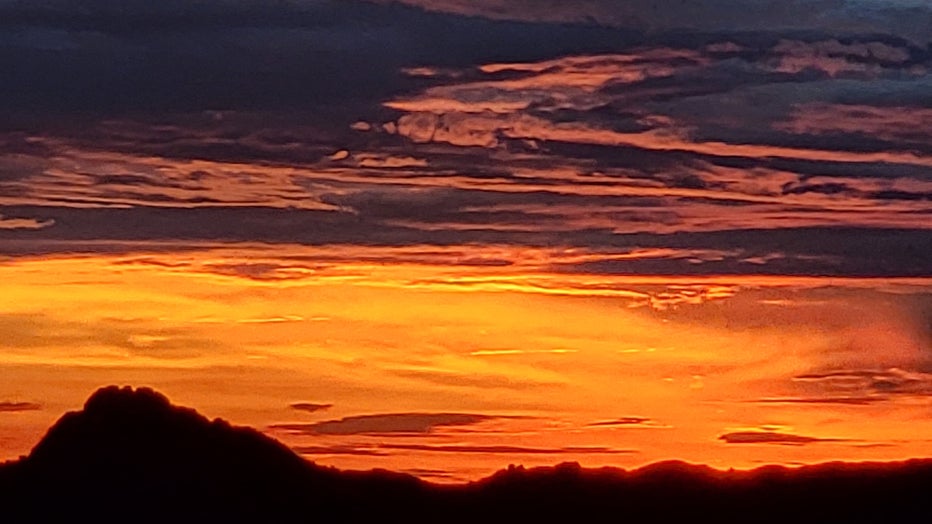 Yet another stunning Arizona sunset. Photo captured by Stephanie Ortega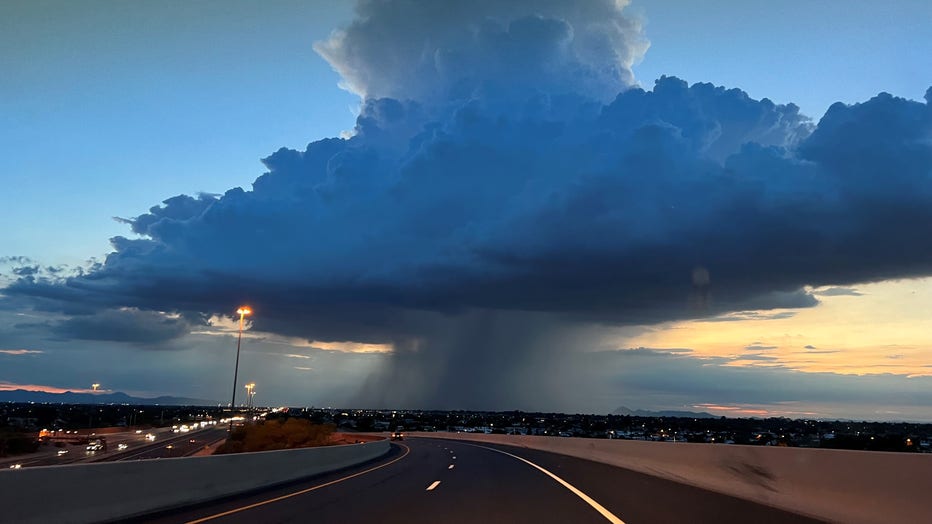 Check out the cloud formation in Mesa during a recent storm! Thanks to Cary Kent for sharing!