Fire crews respond to two-alarm fire at a Phoenix Flower Shop
PHOENIX - Fire crews are responding to a two-alarm fire at Phoenix Flower Shop Saturday night, the fire department said.
The fire broke out near 52nd Street and Thomas Road.
"Crews extended hose lines into the interior of the structure for a fire attack, upon entry fire crews were met with an extensive amount of smoke and fire. Crews immediately exited the structure and the strategy was changed to a defensive operation," the fire department said.
The cause is under investigation and no injuries were reported.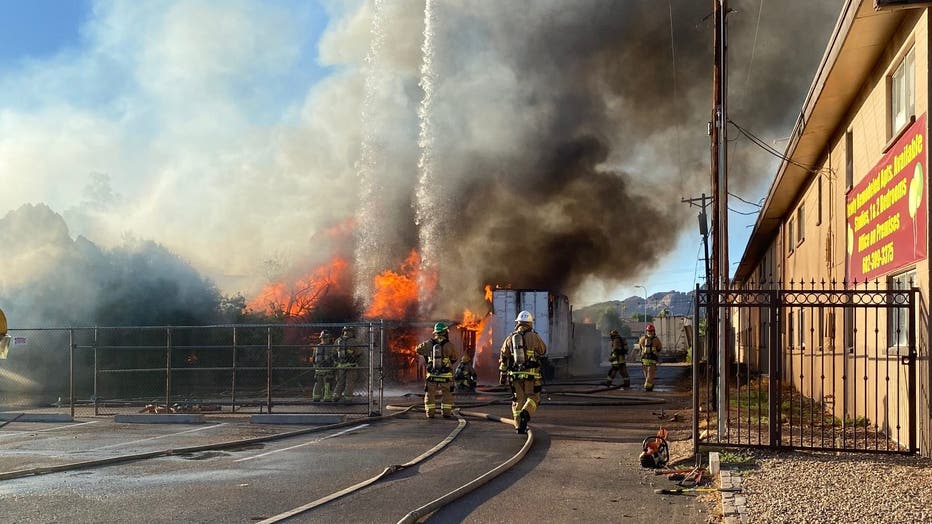 Courtesy of the Phoenix Fire Department