Judge rules baby can be removed from life support against parents' wishes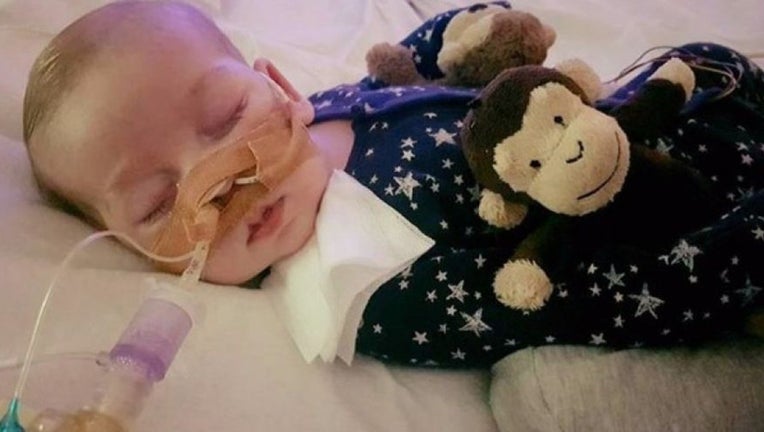 article
The parents of an 8-month-old baby heard devastating news when a judge ruled that doctors can stop with life-support treatment against his parents' wishes.
Charlie Gard was born with mitochondrial depletion syndrome, a very rare disease that causes irreversible brain damage. Only about 15 children in the world are known to have the disease.
Chris Gard and Connie Yates, of London, have been fighting to keep treatment for their son. They did not know until after the baby was born that they both carry the faulty gene.
Doctors at Great Ormond Street hospital did not think it was worthwhile to continue the life support.
The judge said it was in "Charlie's best interests" to transition him to palliative care and allow him to "die with dignity."
The couple had raised nearly $1.6 million on GoFundMe for an experimental treatment in the United States but the judge said moving him across the ocean would possibly cause him undue suffering. Even the US expert offering to treat Charlie says his condition likely wouldn't improve.
The parents issued a statement on GoFundMe saying: "Charlie we are so immensely proud of you and we hope that we have done you proud by standing by your side and never giving up despite everything we've had to face! We've never been so stressed in our lives but we'd do it all again in a heartbeat because YOU are worth every ounce of pain and every single tear! You're our baby and we are your parents and we will do ANYTHING for you!"
Great Ormond Street Hospital said in a statement: "We cannot imagine how hugely distressing this time must be for Charlie's family who have been completely devoted to him since he came to our intensive care unit six months ago."