Police: Walmart shoplifting suspect fired gun into the air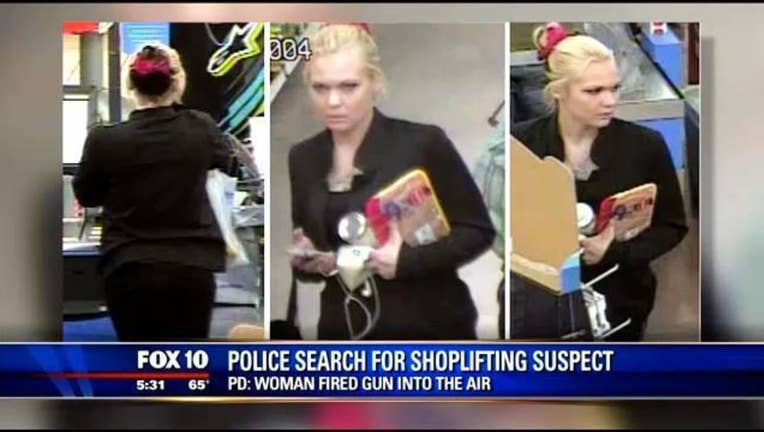 article
Police are searching for a shoplifting suspect who fired a gun into the air at a Mesa Walmart store near the U.S. 60 and Signal Butte.

According to officials, the female suspect attempted to steal makeup valued at $12 from the store on January 16th. She was seen concealing the makeup in a purse she was carrying.

Per the police report, "The female was contacted by store loss prevention, after she passed all points of sale without making any attempt to pay for the merchandise concealed in her purse."

When she was contacted, the suspect ran from loss prevention, who continued to follow her. At that point, police say the suspect pulled what appeared to be a handgun from her purse and fired a warning shot in an upward direction. She continued to walk northbound and fired another shot into the air. At that time, loss prevention staffers stopped following her.

Police say she got away in a white Chrysler PT Cruiser.

The suspect is described as a white female with blonde hair, 5' 3" to 5' 5" tall, weighing 130 to 140 pounds. She was wearing a black shirt, black pants, black boots and a red hair tie.

If you have any information about this case, call the Mesa Police at 480-644-2211.