Sarasota man arrested after forcing woman into car at Publix parking lot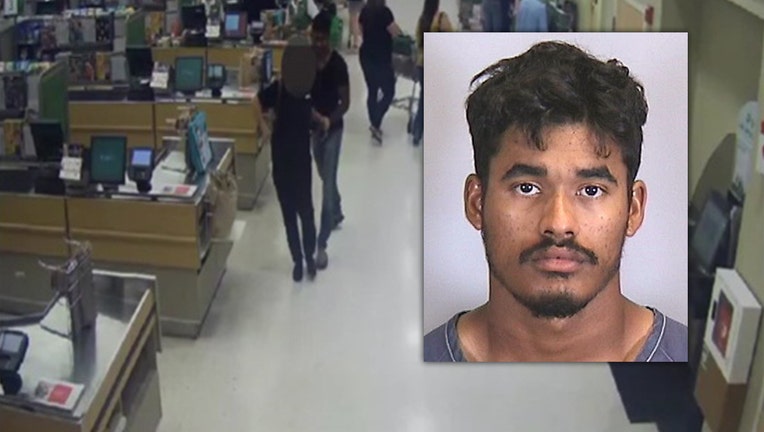 article
SARASOTA (FOX 13) - Sarasota County deputies arrested a man following from a domestic violence incident that started inside a Publix.
Deputies arrested 22-year-old Eduar Moreno for domestic battery and false imprisonment. Deputies said they responded to the Publix, located at 5391 Fruitville Road, on Sunday around 6:30 p.m after receiving reports of a man forcing a woman to leave with him.
The Sarasota County Sheriff's Office released surveillance footage, showing the man grabbing the female around the waist, and guiding her to the store's exit. The woman is then seen trying to re-enter the store, but was grabbed by the male suspect, and forced into a parking car, deputies said. Investigators said she pleaded for help.
Witnesses provided a tag to Moreno's car, and deputies found the woman without serious injuries, they said. Officials said the suspect and victim knew each other. Moreno was taken into custody in Manatee County and will be extradited to Sarasota County, deputies said.
The sheriff's office said the incident is a reminder to the public that "domestic violence is a serious crime. Anyone who feels they or someone they know is a victim of domestic violence is encouraged to contact local law enforcement or dial the National Domestic Hotline at 1-800-799-7233."