Suspect hospitalized, no officers hurt in Mesa police shooting
MESA, Ariz. - Police say a suspect has been hospitalized in critical condition and no officers are injured following an officer-involved shooting in Mesa.
According to Mesa police, the shooting happened early Monday morning at a home near Gilbert and Broadway Roads.
Police say officers responded to reports of a man threatening to shoot his father. When officers arrived at the scene, a family member out of the home and after speaking to the suspect over the phone, police learned he was holding his father hostage at gunpoint.
A short time later, the father came out of the home and told police the suspect had a loaded shotgun. When the suspect was spotted with a shotgun through a window, police opened fire.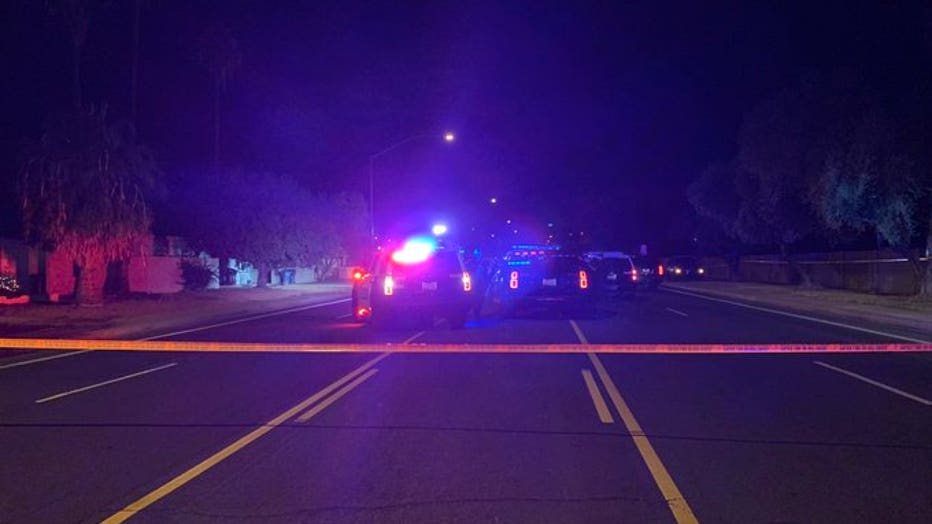 The suspect was taken to a hospital in critical condition.
No identities have been released at this time.
Broadway Road was closed for several hours due to the investigation.
Neighbors told FOX 10 they weren't surprised to see police at the home.
"They've been out to this residence I don't know how many times, they've also had swat out," said Bob Schmidt, a neighbor. "You know you got good families they put other people at risk what he was doing with the gun and stuff."