Arizona family searches for missing Camp Pendleton Marine
SURPRISE, Ariz. - A Valley family searching for a missing Marine is pleading for the public to keep a look out. He's now been missing for four days.
The parents of 20-year-old Job Wallace say he seemed excited to get back to Camp Pendleton when he left their home Monday evening, but he stopped to see an old high school friend. After that visit, he hasn't been heard from, and his family says it's absolutely unlike him to just disappear.
"A happy, proud Marine goes missing in Arizona, and it's not the first," Stacy Wallace said.
Stacy and Justin Wallace are doing whatever it takes to find their firstborn - Job Wallace, a U.S. Marine who planned to be back at Camp Pendleton after a three-day leave to see his family and friends.
"I started worrying when his first sergeant called me Tuesday morning and said that he missed formation," Justin said.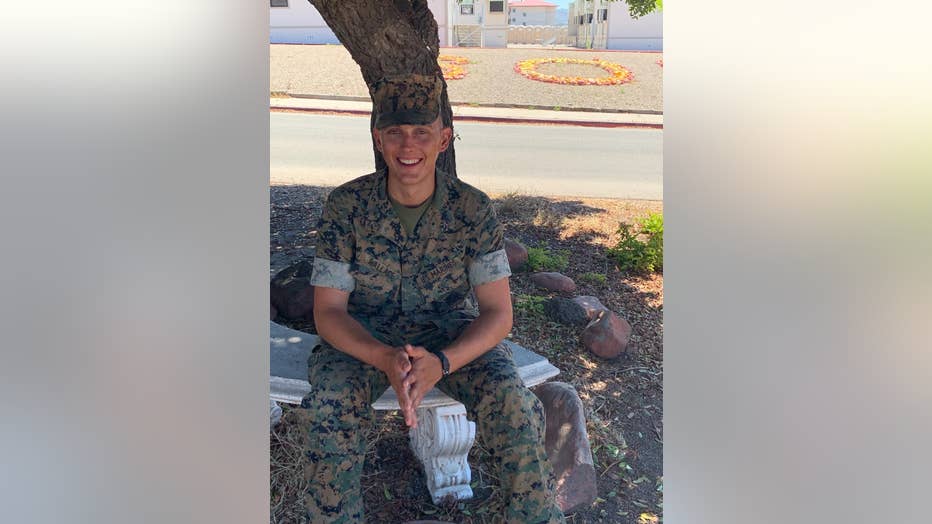 Now the Naval Criminal Investigative Service, known as NCIS, is on the case. Job is 6'3", 215 lbs. with green eyes and brown hair. He was last seen wearing jeans and a blue/gray Colorado t-shirt with brown leather shows. His family says someone spotted Job's 2004 silver 4-door Ford Explorer Sport Trac Friday afternoon in the Southeast Dallas area — but Job's cell phone was last pinged on Monday in Arizona.
"It's been a nightmare in every sense," Justin said. "It's been the worst thing to ever happen in our lives so far and it's completely incomprehensible."
Stacy says she keeps praying with faith that her son is safe and will return home.
"I try not to go to a dark place," Stacy said. "I just want to get the word out and tell everybody to look for my son."
Stacy says Job spoke to her about what she'd make for Thanksgiving dinner during their last conversation — a bright spot in a dark time. Flyer after flyer, the search doesn't stop.
"I will never stop looking for him," Stacy said. "I will never give up — we will never give up."
If you have any tips for the NCIS, please click here.
Online: https://www.facebook.com/Missing-Marine-111249450271068