Arizona Photo of the Day - November 2023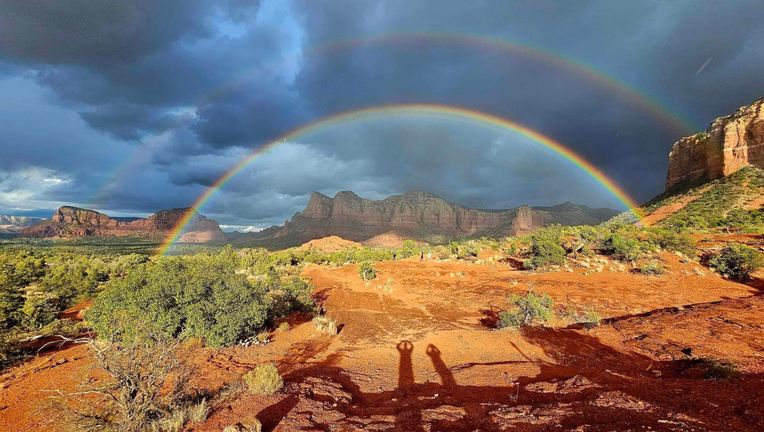 article
Want to be featured in our Photo of the Day segment?
Take a look at some of Arizona's beautiful landscapes sent in by FOX 10 viewers. The mountain ranges, sunrises, sunsets, wildlife, parks, canyons, cacti, and even cityscapes have amazing views.
If your photo is chosen, it will be showcased on TV during FOX 10 Arizona Morning (weekdays) during the 6:00 a.m. hour, on social media, and in our Photo of the Day gallery at https://www.fox10phoenix.com/photos.
Choose one of the following ways to submit your photos:
Click here to email us your photo.
Tag your photos with #Fox10Phoenix on Instagram
Message us your photos on our Facebook page @FOX10Phoenix.
If you send a photo via email or social media, please add details about the content. We will also need your permission to share the images with our audience.
Scroll down this page for more Arizona scenery from FOX 10 viewers and check back daily for updates! Click here for a monthly archive.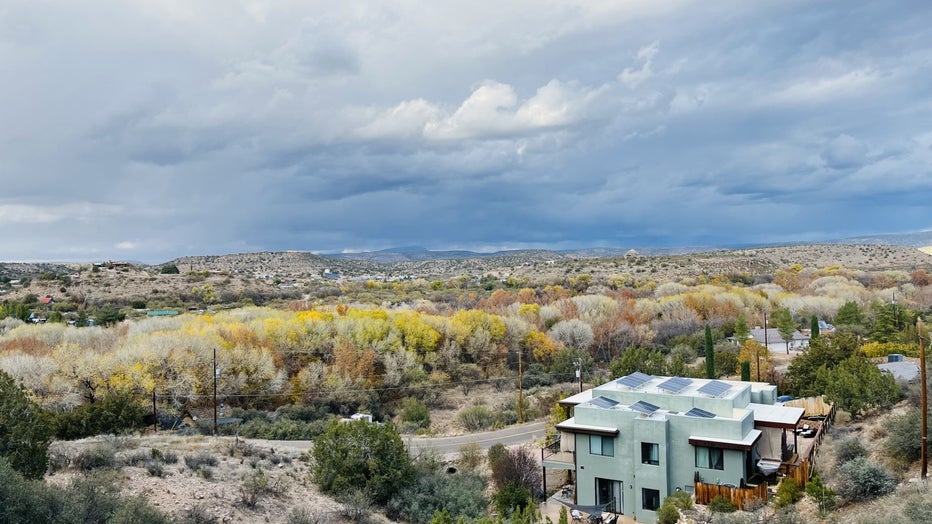 Ignazzio Portugal captured the fall colors perfectly in Rimrock, Arizona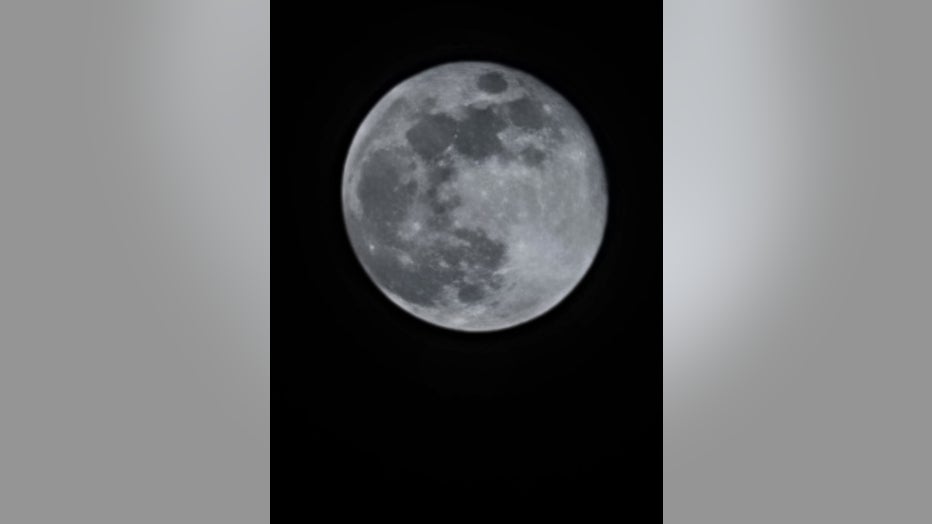 Jessica King caught the Beaver Moon over Arizona Monday night! Thanks so much for sharing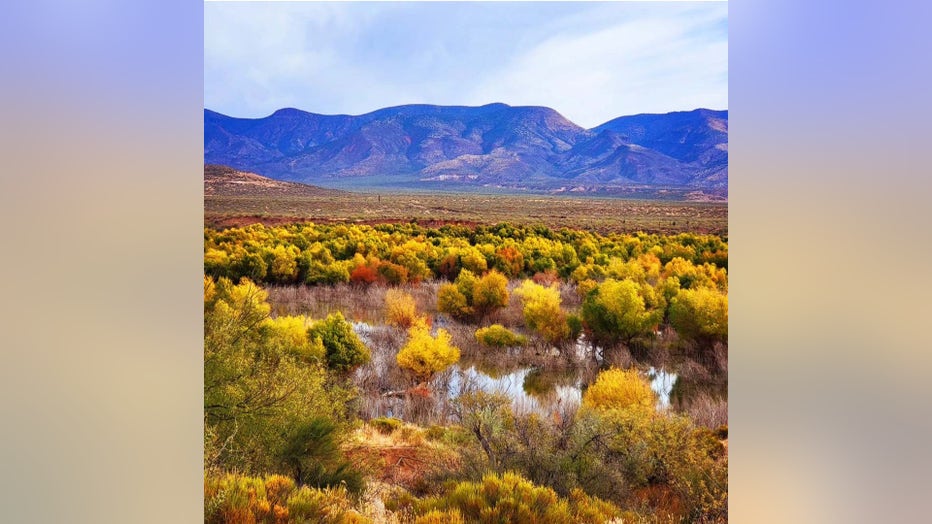 We are LOVING these fall colors in Arizona. Thanks to Stephanie Wiltz for sharing this photo!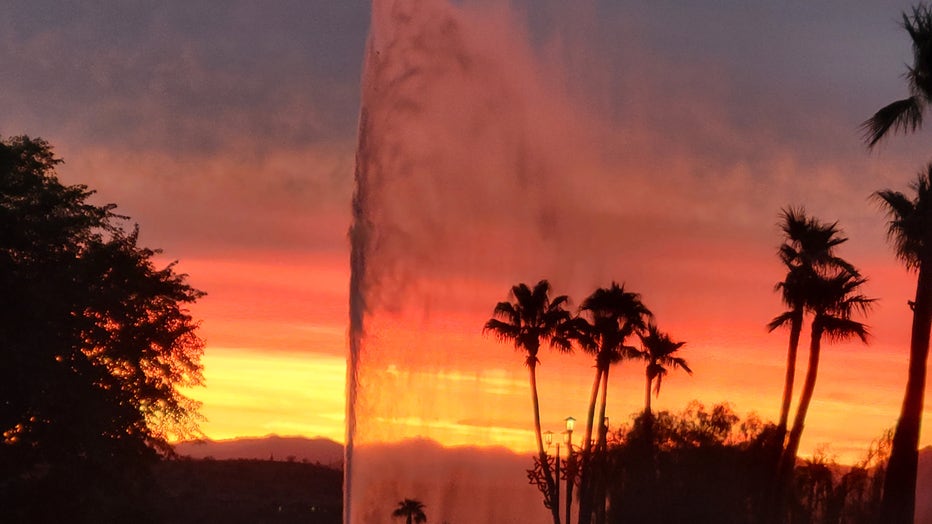 Arizona certainly never has a bad sunrise, does it? Thanks to Russ Preban for the amazing photo from Fountain Hills!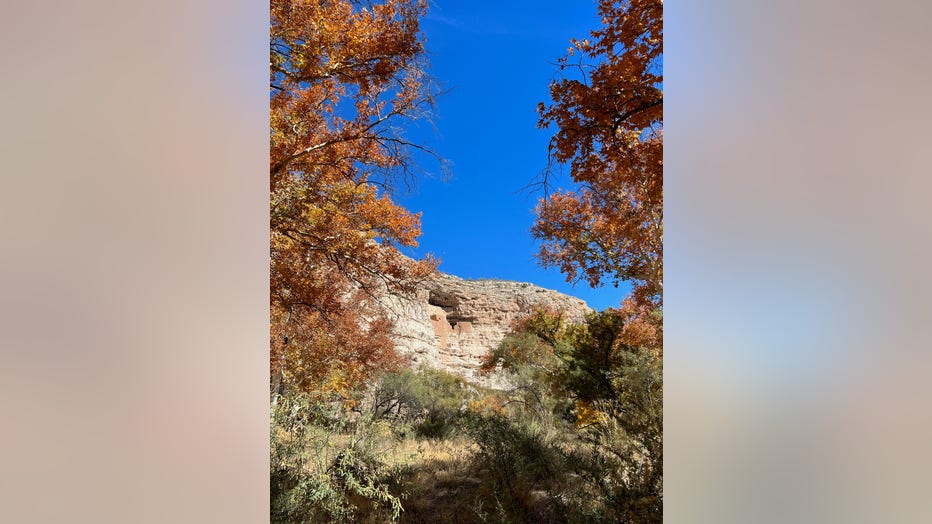 Looking for a mini-road trip? How about the Montezuma Castle National Monument in Camp Verde? Thanks to Rebecca Hames for a view of the park and all the fall colors!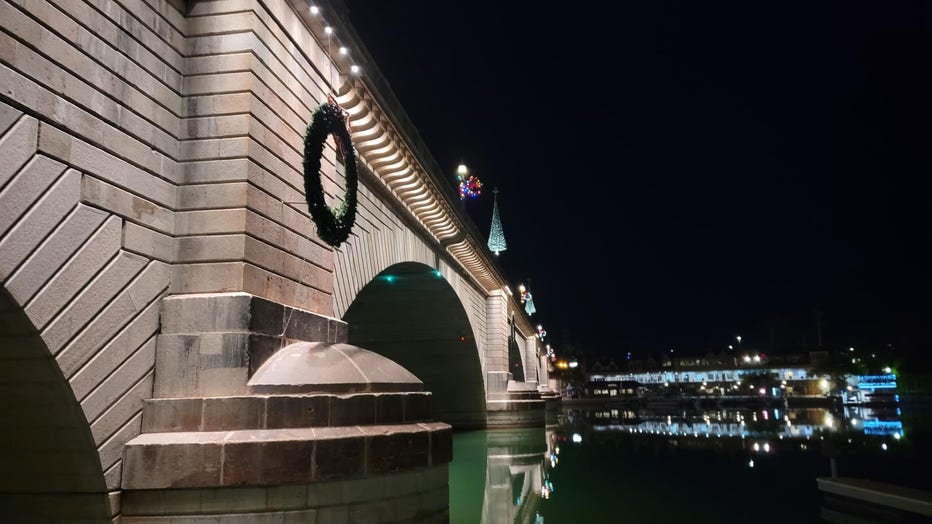 Kicking off the holiday season with an Arizona icon that's already ready for the festivities! Thanks Kay Caddy for sharing!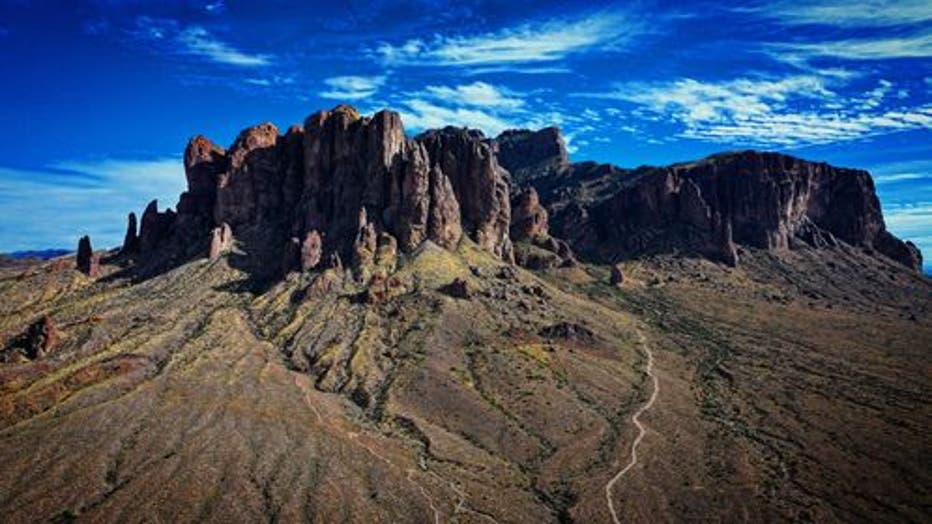 From the beautiful Arizona nature to our viewers, we have a lot to be thankful for this Thanksgiving. From all of us at FOX 10, Happy Thanksgiving! Also, thank you Nick Pham for sharing this amazing photo with us!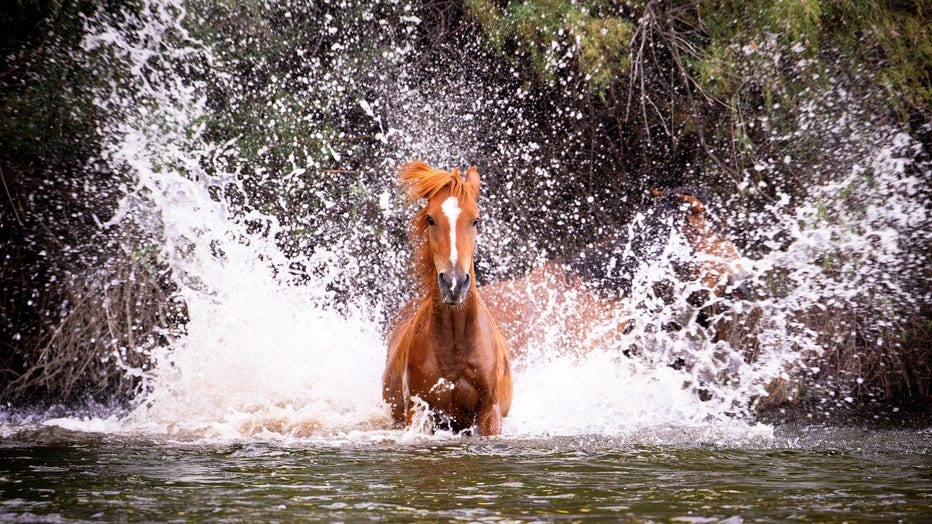 Headed into the long Thanksgiving weekend like there's no tomorrow! Have a happy Thanksgiving everyone! Thanks Don Cater for sharing!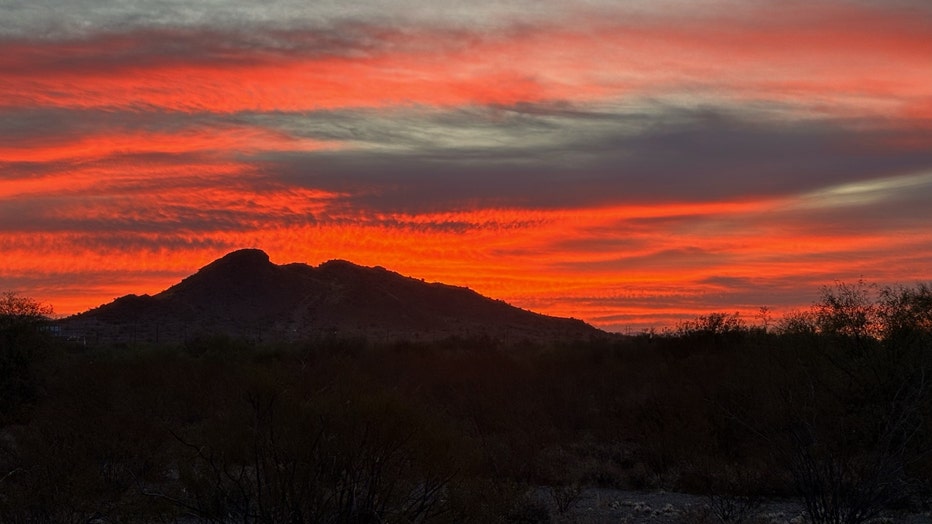 We always love a sky that's on fire! Thanks Greg Koning for sharing!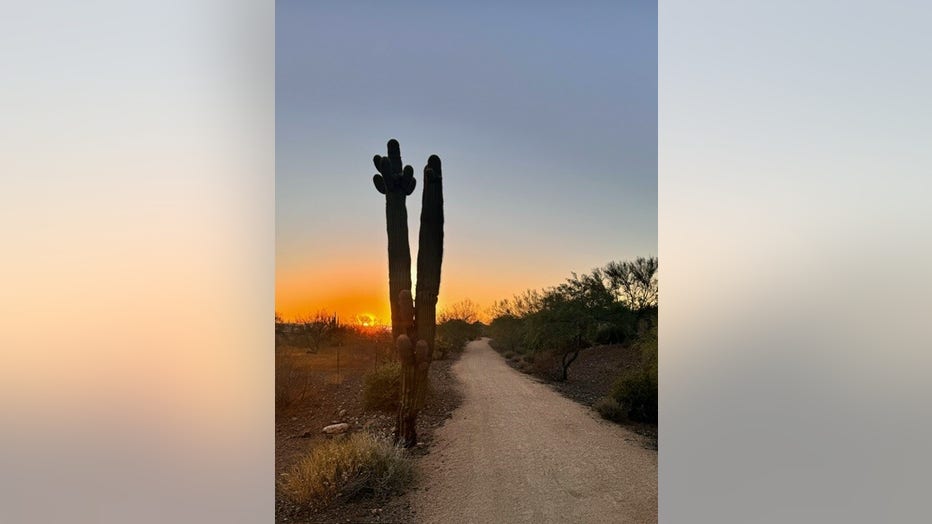 Look at this beautiful sunset! Just like that, we're one day closer to Thanksgiving! Thanks Chris Olsen for sharing!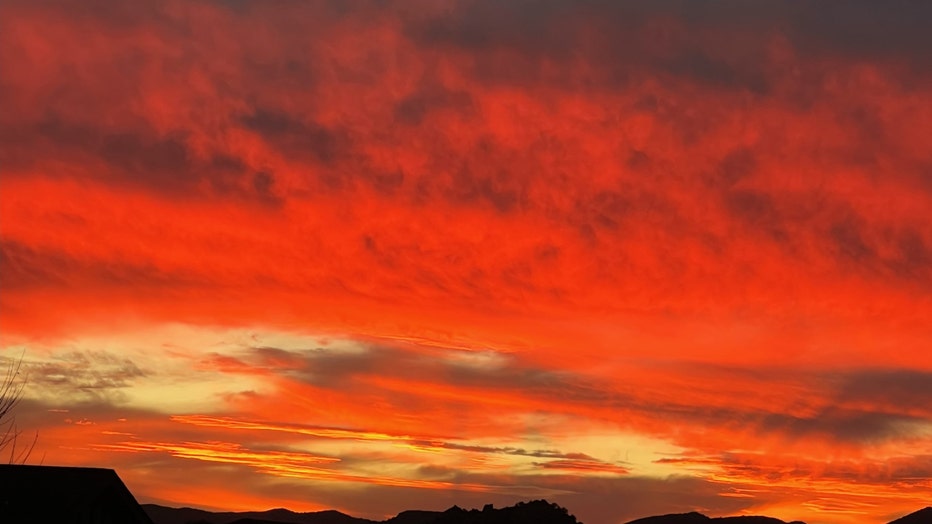 An amazing sunset to end the weekend, and kick off the start of Thanksgiving week! Best of luck with that Thanksgiving meal! Thanks Karen Bachtell for sharing!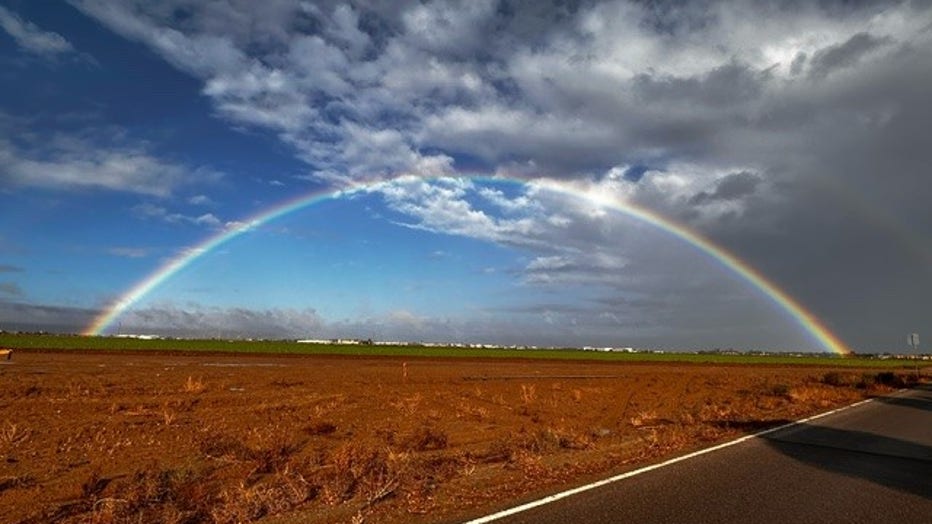 Nov. 18's rain brought some beautiful views of rainbows! Thanks to Jeff Arner for sharing this photo from Surprise near Loop 303 and Cactus Road.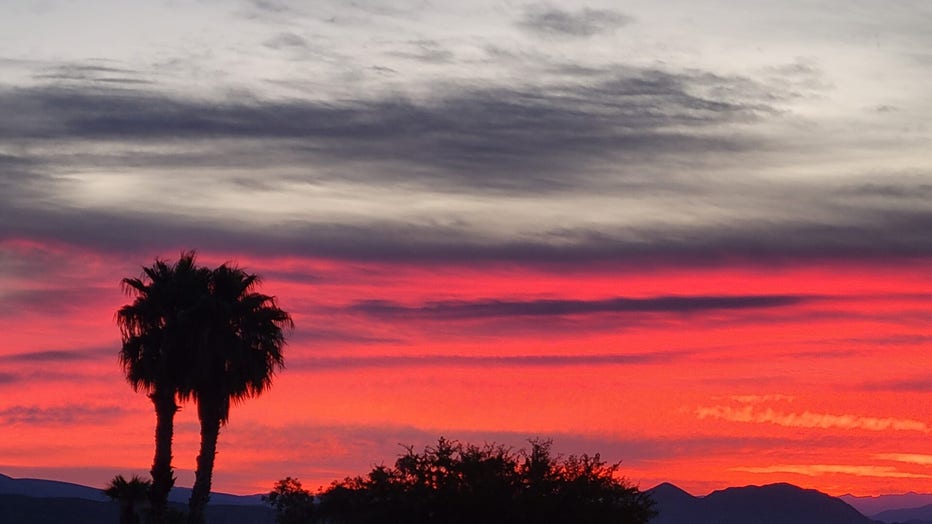 What can possibly be better than heading into the weekend with this wonderful view? Thanks Russ Preban for sharing!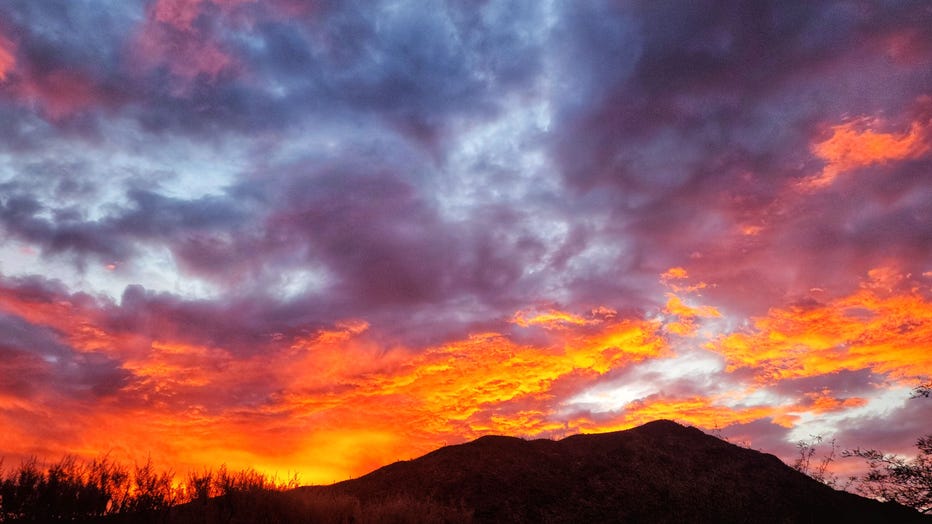 A fiery Arizona sky for this Friday eve! We are almost to the weekend! Stephanie Meier for sharing!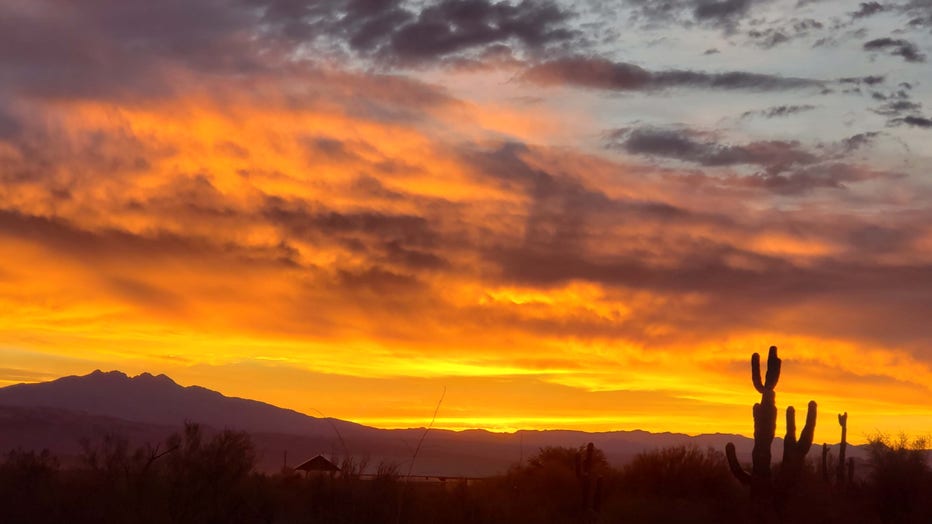 Now that it's not that hot outside anymore, we can finally enjoy the sun without breaking a sweat! Thanks Mark Stulik for sharing!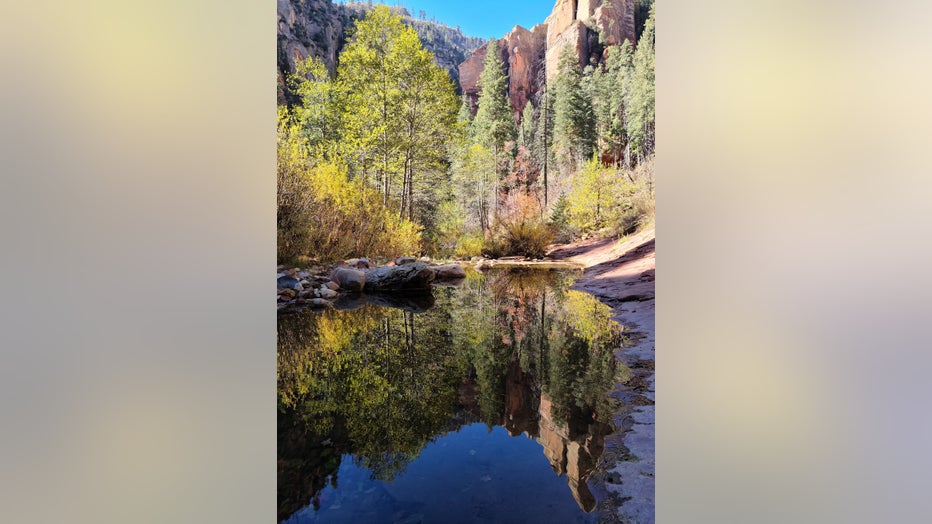 If this doesnt make you want to take a trip to Sedona, we dont know what else can convince you. Photo from Ron Tomasik.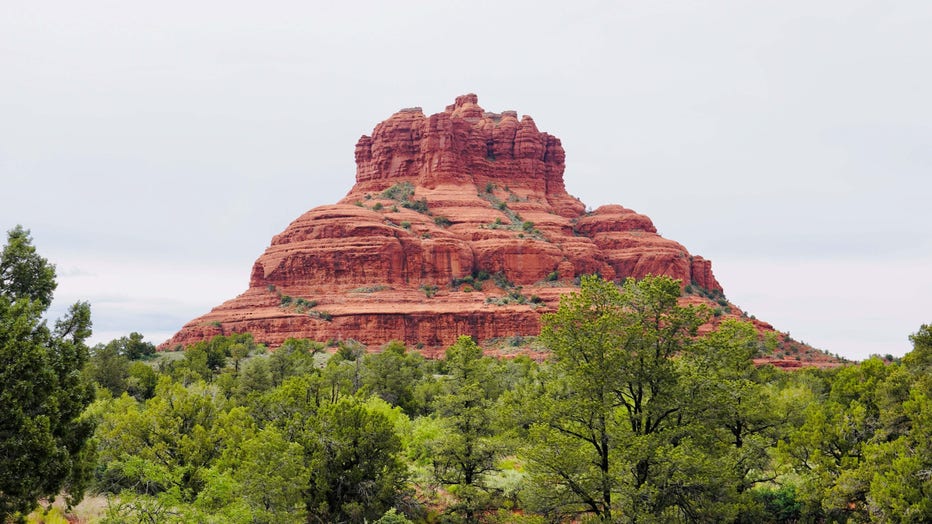 STUNNING! Ignacio Portugal captured Sedona in all its beauty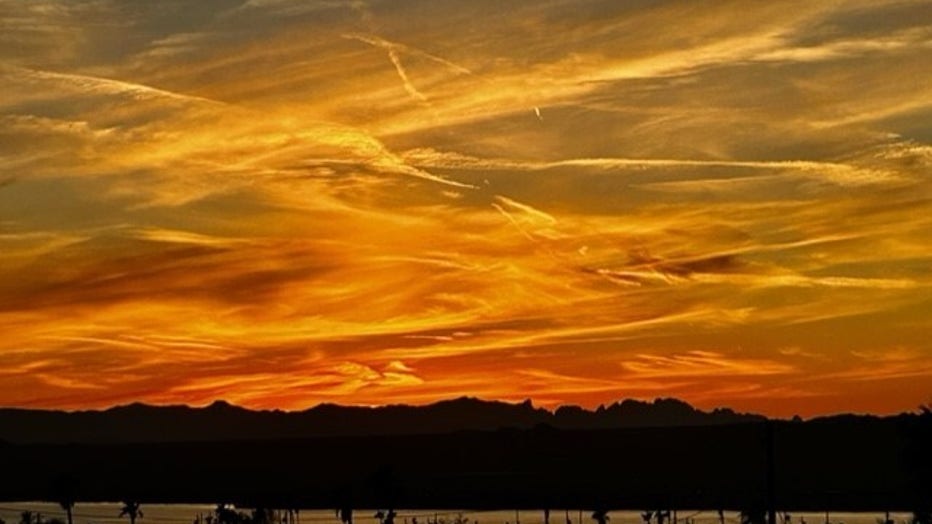 Adrienne Brown captured a beautiful sunset at Lake Havasu. Have a great evening, everyone!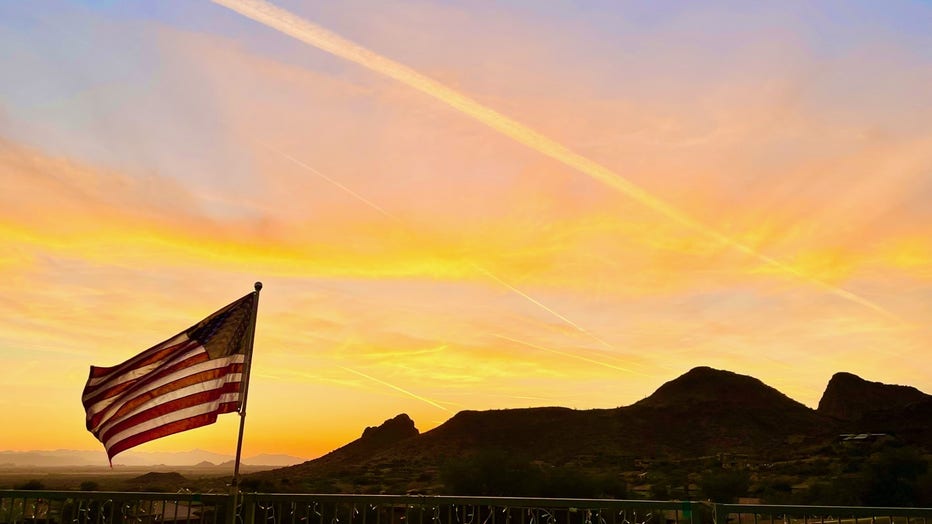 Teresa Yost captured a beautiful shot of the American flag in the forefront of a Fountain Hills sky for this Veterans Da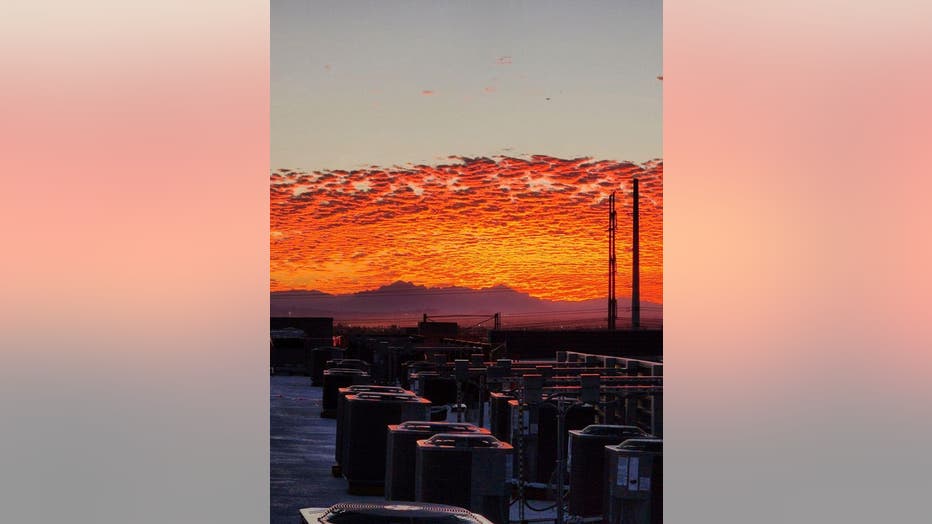 A beautiful sunrise over the Valley. (Ashlee Haugen-Lewis)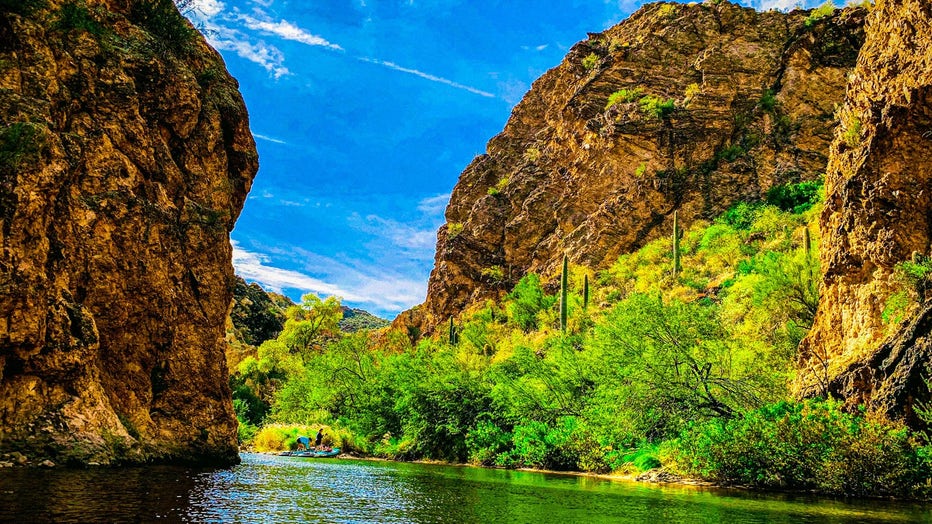 Cool temperatures, great scenery. What's not to love about Arizona this time of the year? Thanks Kathryn Smith for sharing this photo of Canyon Lake with us!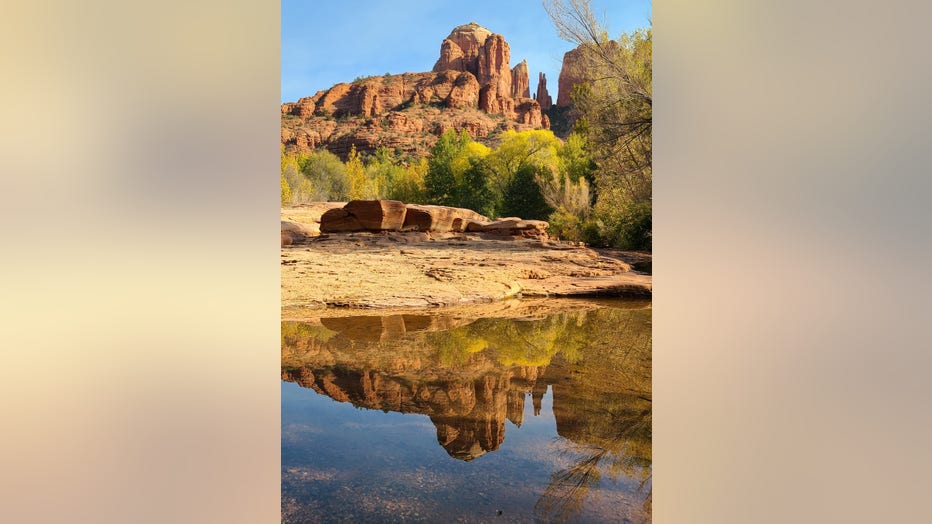 Ron Tomasik captured a beautiful photo of Red Rock Crossing in Sedona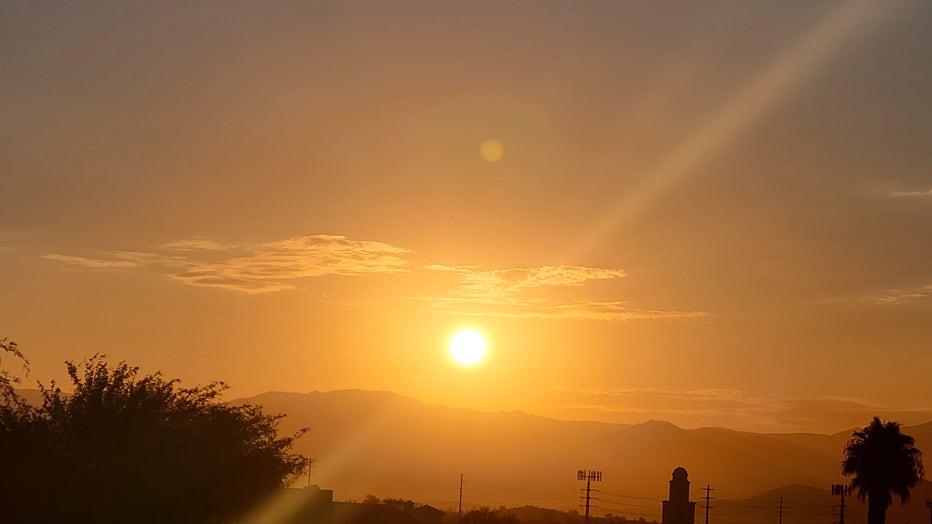 What a lovely sunrise captured in Fountain Hills! Thank to Russ Preban for sharing!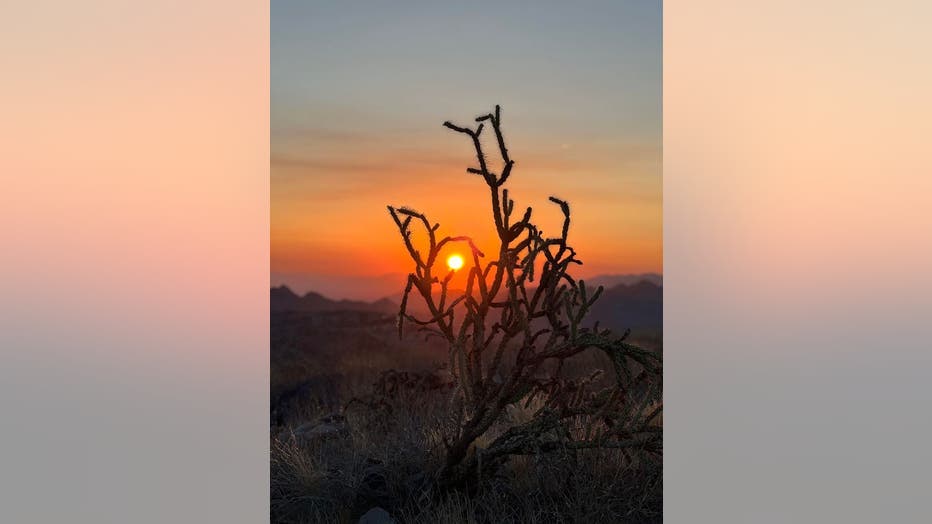 Michael Grima captured a beautiful sunrise over Moon Mountain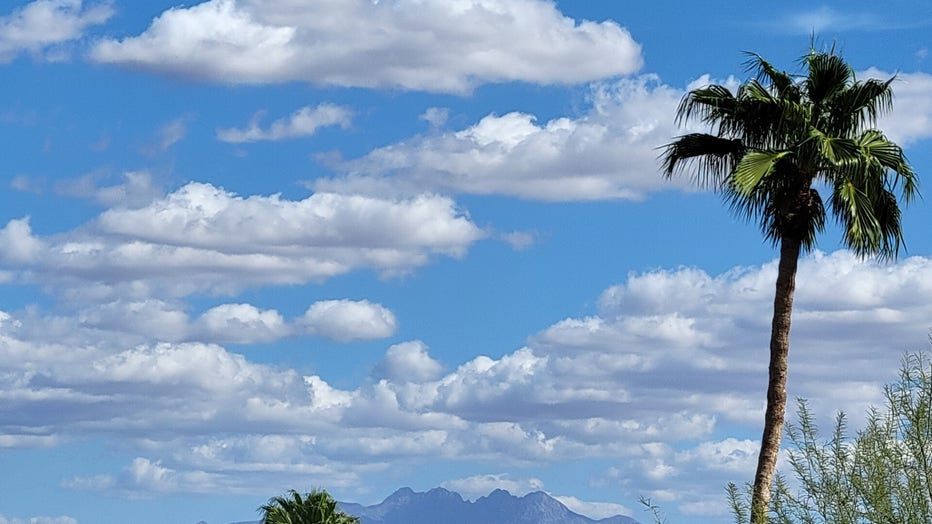 Loving the picturesque clouds above Four Peaks. Photo by Russ Preban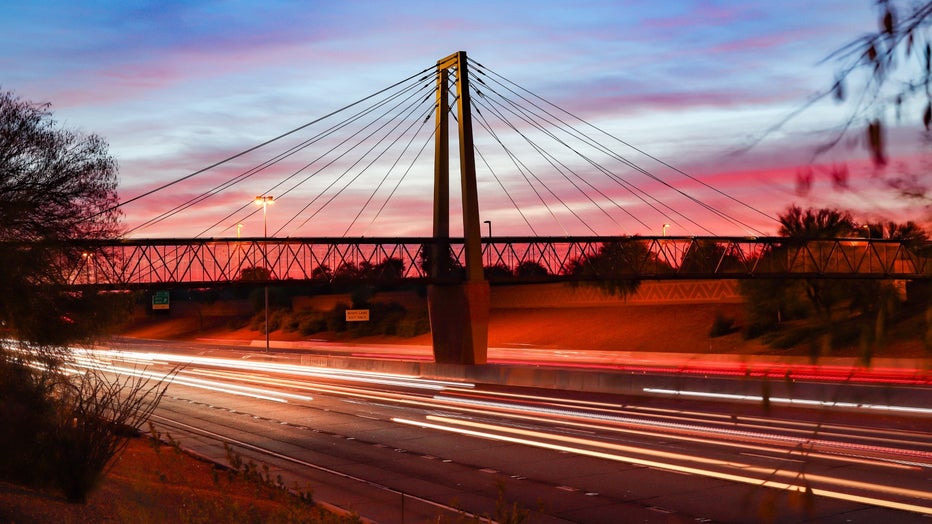 Nick Milotta captured a beautiful sunset behind the bicycle bridge over Loop 101 in Phoenix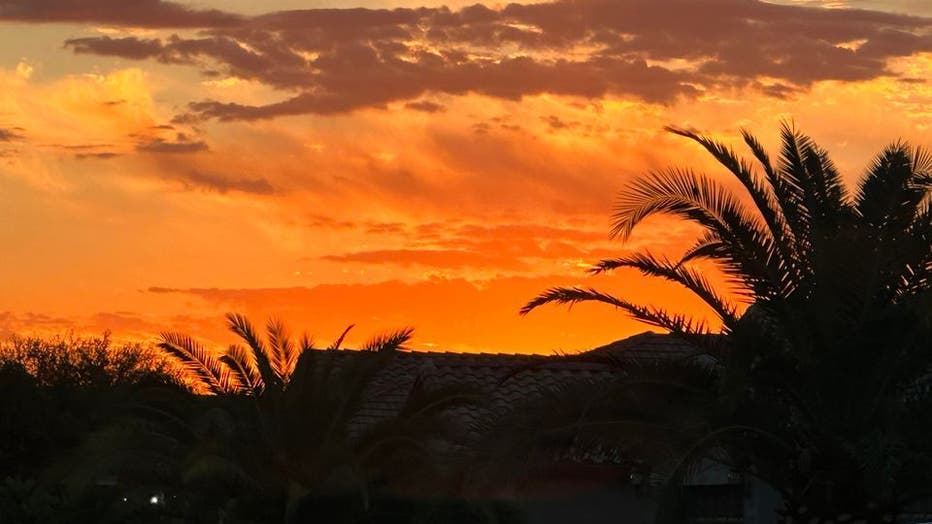 It's been a roller-coaster week. It's now time to relax and chill. Have a happy and safe weekend everyone! Thanks Eileen Pagan for sharing!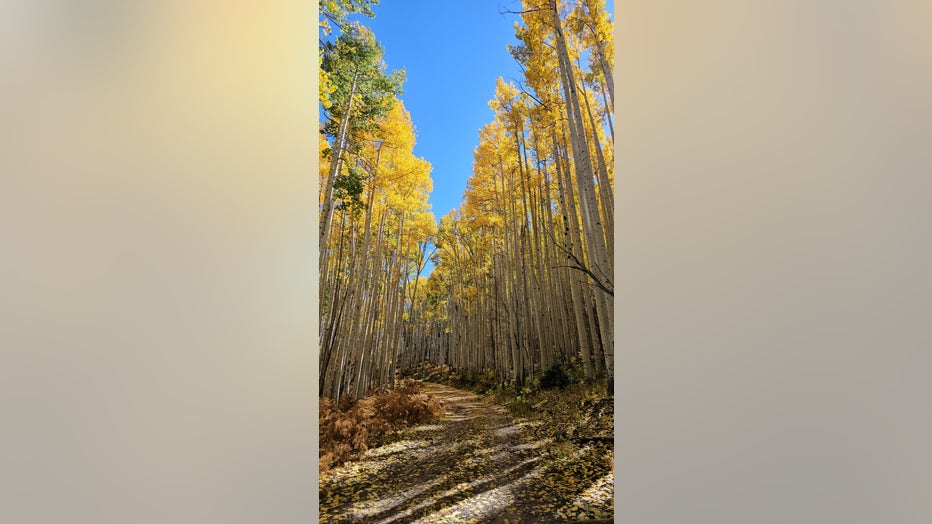 Cooler weather, amazing colors, what's not to love about fall? Thanks Sheba for sharing!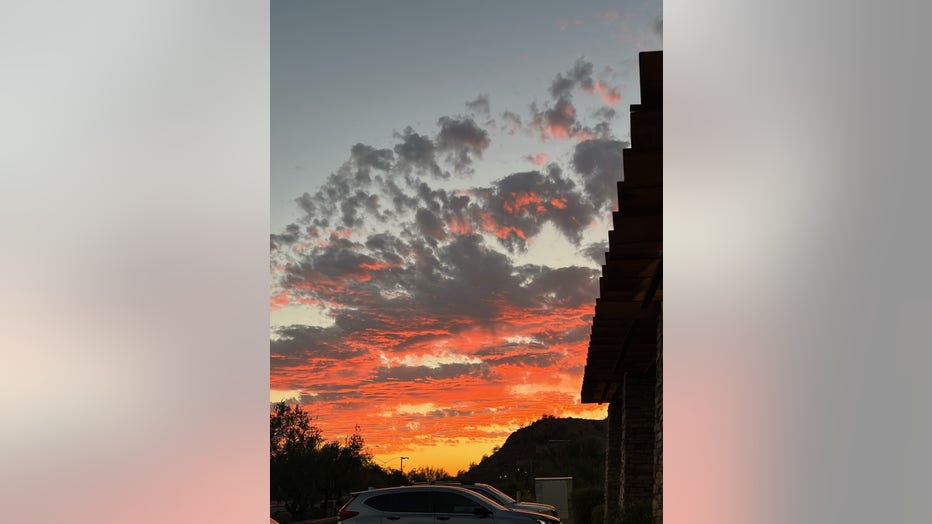 Another stunning Arizona sunset captured by Ashlee Haugen