Brush fire burning at Salt River bottom
PHOENIX - A brush fire is burning near 99th Avenue and Broadway, sending sparks and smoke into the air Thursday morning.
It appears to be burning at the Salt River bottom. Crews are on standby letting the fire burn itself out.
We've reached out to Phoenix Fire for details.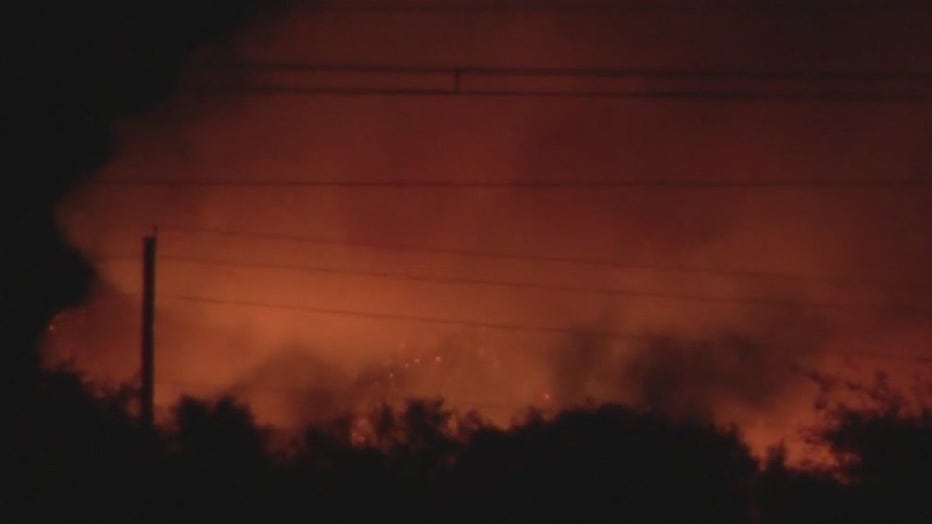 A view of the brush fire before sunrise.