Kangaroo in custody after hopping through South Florida neighborhood
FORT LAUDERDALE, Fla. - This wasn't a normal morning call for officers in one South Florida city.
Fort Lauderdale police spent Thursday morning chasing a kangaroo that was spotted hopping through a neighborhood.
"At first we didn't really believe it 'cause there was only one call, so when we got there, there, sure enough, was a kangaroo," Fort Lauderdale Police officer Robert Norvis told WSVN. "I've been a police officer for a total of 26 years, and I've had snake calls and plenty of dog calls and maybe an alligator, but I never heard of a kangaroo around here."
Officers were able to get a dog leash around the kangaroo's neck before guiding it to the back of a police cruiser.
"He didn't resist. I actually was expecting to get kicked, but he was very friendly and didn't do anything," Norvis said.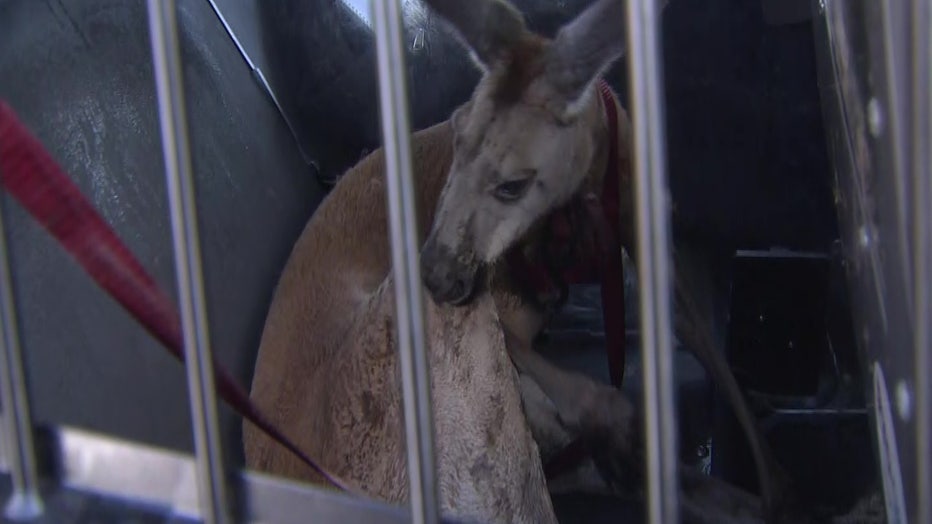 Aerial footage from WSVN showed the kangaroo in custody.
Police said they turned it over to the South Florida Wildlife Center. It was later learned that a city resident owns the kangaroo, named Jack, as a pet.