Man dead, woman hurt after being hit by car; driver sought
LAVEEN, Ariz. - Authorities are looking for the driver of a car who allegedly hit two people in Laveen, leaving one of them dead.
The Maricopa County Sheriff's Office says the collision happened just before 11 p.m. on Aug. 13 near 39th and Southern Avenues. When deputies got to the scene, they learned that a man and a woman had been hit by a car and the driver fled the scene.
The man was taken to a hospital where he later died. The woman suffered non-life-threatening injuries.
No identities were released.
MCSO says the vehicle that fled the scene is possibly a silver, white or light-colored SUV, possibly a 2009-2020 Dodge Journey, or a 2004-2008 Chrysler Pacifica. The suspect vehicle should have front-end damage, possibly to its grill, hood and windshield.
If you have any information, you should call MCSO at 602-876-1011 or 602-576-8477.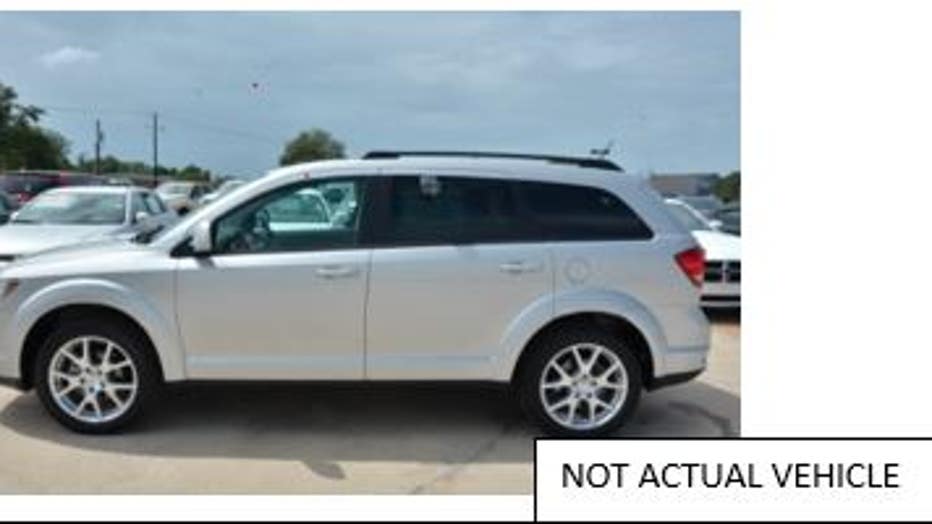 MCSO says the vehicle that fled the scene is possibly a silver, white or light-colored SUV, possibly a 2009-2020 Dodge Journey, or a 2004-2008 Chrysler Pacifica. The suspect vehicle should have front-end damage, possibly to its grill, hood and windsh (MCSO)
Area where the crash happened: