Pennies worth $1,000 hidden in plain sight across Chicago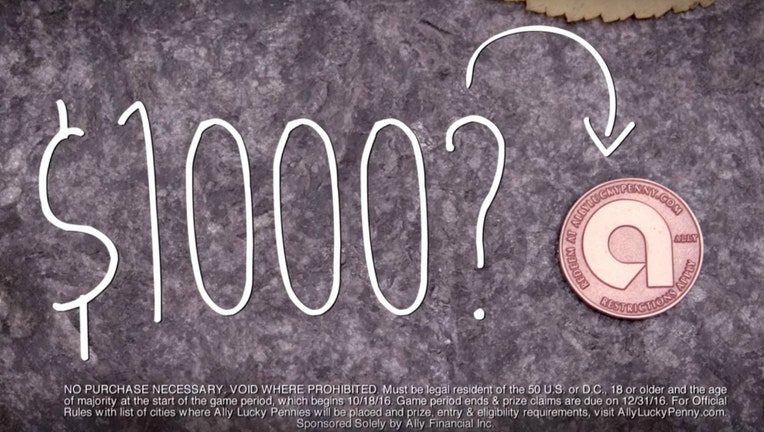 article
CHICAGO (FOX 32 NEWS) - The saying "a penny saved is a penny earned" just took on new meaning Wednesday with a huge promotional.
Ally, a financial services firm, has dispersed 100 special "pennies" in plain sight across 10 cities in the United States, including 10 "pennies" in our very own Chicago.
The "pennies" feature the Ally logo on the front and the number 100,000 on the back. They are also a little bigger than a regular penny.
If you find one of the "lucky pennies," you can collect your $1,000 reward by entering the redemption code on the back of the penny at AllyLuckyPenny.com.
In addition to Chicago, the pennies were placed in Detroit, Denver, Los Angeles, Miami, New York, San Diego, Washington D.C., Austin, Texas; and Charlotte, N.C.
Check out the rules for Ally Lucky Penny competition here.
Happy penny hunting!