Chandler man pleads not guilty in crash that burned woman
PHOENIX - A Chandler man has pleaded not guilty to charges stemming from a car crash at a gas station that left a woman with burns.
Clemente Torres entered his plea during Thursday's arraignment in Maricopa County Superior Court.
Prosecutors say the 21-year-old Torres was driving impaired at the time of the Oct. 24 incident.
He's accused of aggravated assault, endangerment, leaving scene of a serious injury accident and criminal damage.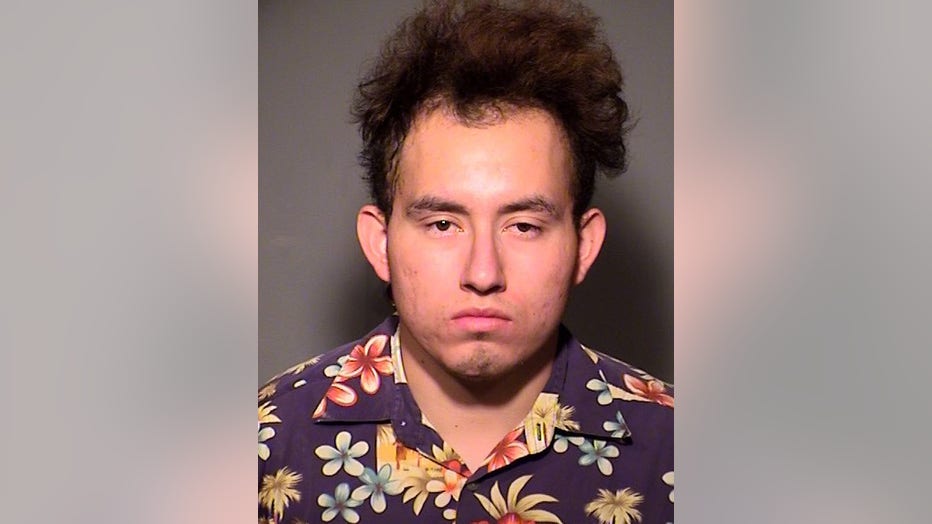 Authorities say Torres filled up his car and lost control of the vehicle after making a U-turn as he pulled out of the gas station.
They say Torres' car crashed into another vehicle and a gas pump, which caught fire.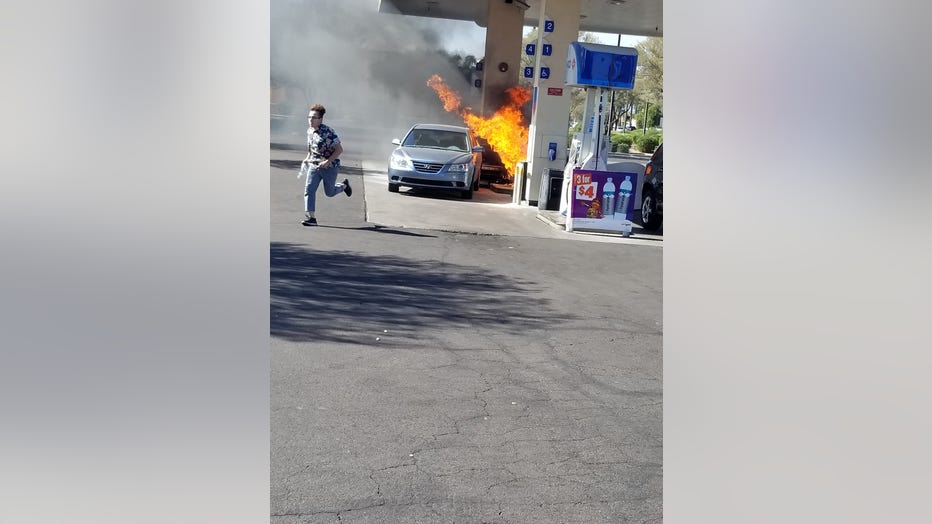 Chandler police have identified the man seen in this photo as the suspect, Clemente Torres. (Photo: Robert Waite)
A woman pumping gas suffered second-degree burns.
Chandler police say Torres fled the scene but was tracked down and arrested.
Court documents reveal Torres admitted to being angry after he parked on the wrong side of the pump so he hit the gas pedal, spun out of control causing the crash. 
The police report shows that Torres told officers he fled the scene when his PTSD kicked in and he was afraid of going to jail. He also admitted to drinking rum and cokes 20 minutes before the crash. Torres was on his way to veterans court for a previous DUI case when he stopped to get gas. 
Police say Torres vomited three times after his arrest and his BAC registered at 0.241.
MORE:
DUI suspect accused of crashing into gas station and starting fire was on his way to court for previous DUI
Chandler PD: Man arrested after driving car into gas pump, causing fire that burned woman