DPS: Wrong-way driver arrested on Loop 101 in Scottsdale after traveling 12 miles
SCOTTSDALE, Ariz. - The Arizona Department of Public Safety says a man was arrested after he was stopped for driving the wrong way on the Loop 101 for 12 miles in Scottsdale.
According to DPS, a vehicle was traveling southbound in the northbound lanes of the Loop 101 near Shea Boulevard just before 2 a.m. on Thursday.
The vehicle was eventually stopped near Apache Boulevard and the driver, identified as 40-year-old Kevin Stabb of Scottsdale, was arrested and booked into jail.
According to officials, two DPS troopers tried to stop Stabb at two different locations along the freeway, but Stabb did not notice the lights and sirens. The two troopers had to swerve out of the way to avoid getting hit.
Stabb, police officials say, initially refused field tests, but the officer smelled alcohol on his breath, and said he speech was slurred.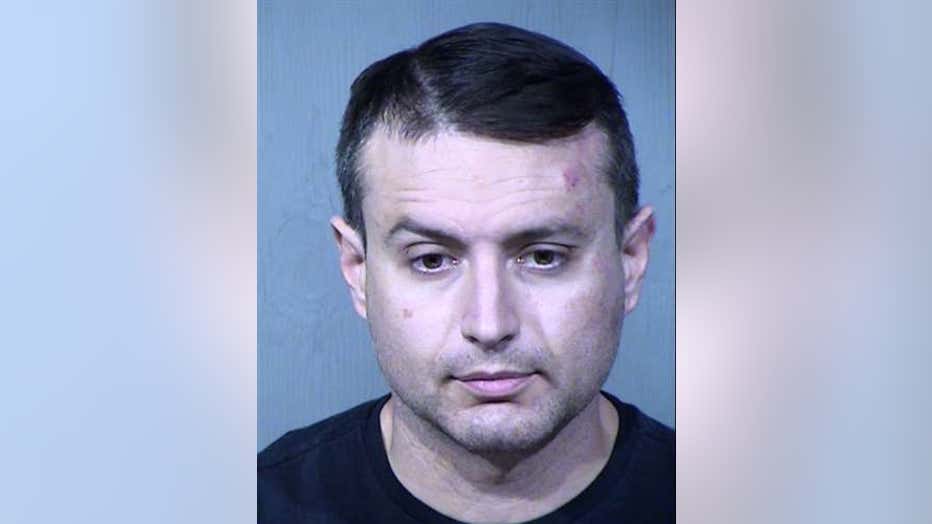 Tyler Denton, a Valley Lyft driver, sent FOX 10 video showing the wrong-way driver near Shea. Denton says he and his passengers were nearly hit by the wrong-way driver.
"There was a silver Mercedes that was coming down the exit ramp, heading southbound in the northbound lane," said Denton, in a phone interview.
Denton said the car was speeding towards him.
"I looked at it, and I was like 'is that really?' and I said 'oh my god! it's a wrong-way driver!'" said Denton. "I only had seconds to react, and I swerved to the left as fast as I could because it was gonna be a head-on collision if I hadn't."
Denton said Stabb's actions were selfish.
"He's got a late-model Mercedes E-class. $50,000 car," said Denton. "There's no reason he can't pay for a $20 ride home."
Stabb is accused of aggravated DUI and endangerment.
The Associated Press contributed to this report.