Jury convicts man in 1997 killing of 3-year-old girl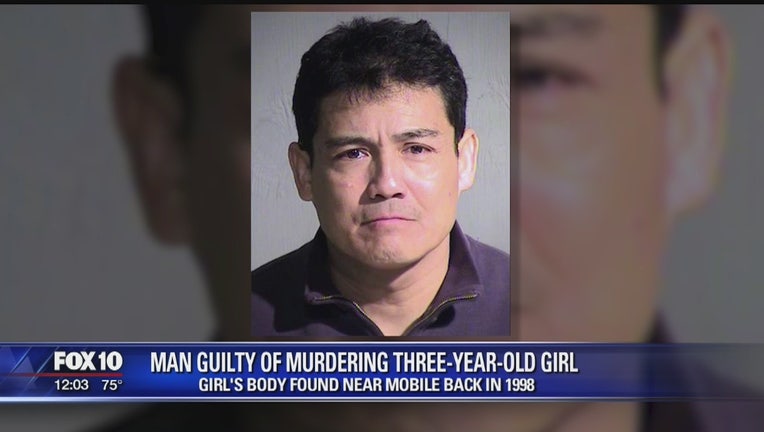 article
PHOENIX (AP) -- A jury in Phoenix has convicted a 53-year-old man of first-degree murder in the 1997 killing of a 3-year-old girl whose remains were found in the desert and years later identified during a cold case investigation.
Avelino Guzman Tamala faces a Dec. 9 sentencing in Maricopa County Superior Court after being convicted Tuesday in the death of Crystal Reyes.
Her skeletal remains were found buried near Mobile in 1998.
Investigators confirmed the identification of the remains in 2014 with DNA from the girl's biological father.
The County Attorney's Office says the girl was physically abused while living with her mother and Tamala and that the abuse included being forced to stay in a dog kennel.
The office says authorities are trying to locate the mother, 50-year-old Anna Marlene Reyes.