Scottsdale Police investigate fatal crash near Hayden and McDowell Roads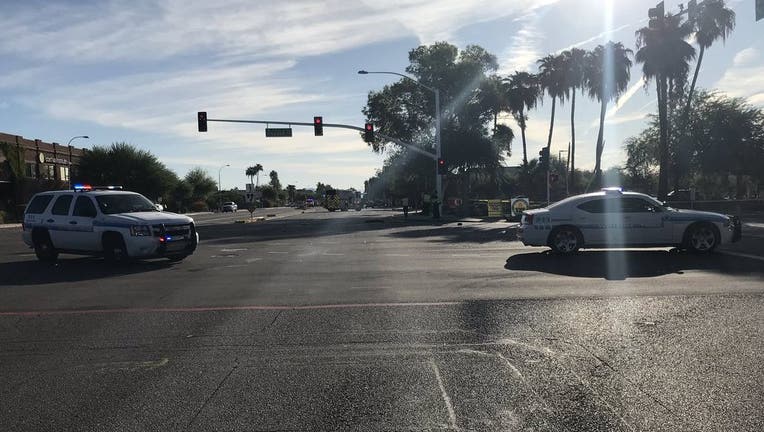 SCOTTSDALE, Ariz. - Scottsdale Police are investigating a fatal crash near Hayden and McDowell Road.
At 7:30 a.m., officers were called out to the scene after two cars crashed.
Police say 22-year-old Cameron Steck of Mesa was traveling eastbound at a high rate of speed and failed to stop for a red light. He collided with another car that was traveling southbound on a green light.
Both drivers were transported to the hospital where Steck was pronounced dead, according to police. The other driver has non-life threatening injuries.
The intersection is closed as authorities investigate. Drivers are urged to take alternate routes.
It is unknown if impairment is a factor.
No criminal charges are expected for the other driver.
The investigation is ongoing. Stay here for updates.