Syracuse police say man who killed pit bull in stabbing lied about being attacked by dog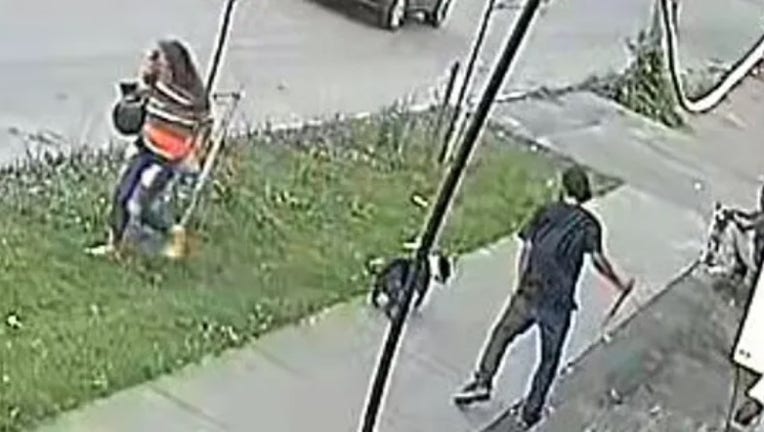 article
SYRACUSE, N.Y. - A New York man who killed a pit bull after stabbing it in the neck lied about being attacked by the dog beforehand, authorities say. 
The Syracuse Police Department says Thomas Hemmingway is now facing a felony aggravated animal cruelty charge after investigators reviewed video footage of the July 26 incident. 
Police say they responded that evening to the 900 block of South Geddes Street for an injured animal complaint and found a black and white female pit bull suffering from a stab wound.  
The dog, according to investigators, was taken by a police vehicle to the Veterinary Medical Center of CNY for care, but it ultimately died of its injuries. 
ARIZONA SUSPECT ARRESTED FOR ALLEGEDLY UNLEASHING PIT BULL ON PHOENIX OFFICERS 
"While Officers were on scene, a male approached them and identified himself as Thomas Hemmingway and reported he had to stab the dog in self-defense," Syracuse Police said. "Hemmingway claimed the dog bit him on his right leg, so he had stabbed the dog once and ran off. 
"Hemmingway pulled up his pant leg to show where the dog 'bit' him, but there were no injuries," police added.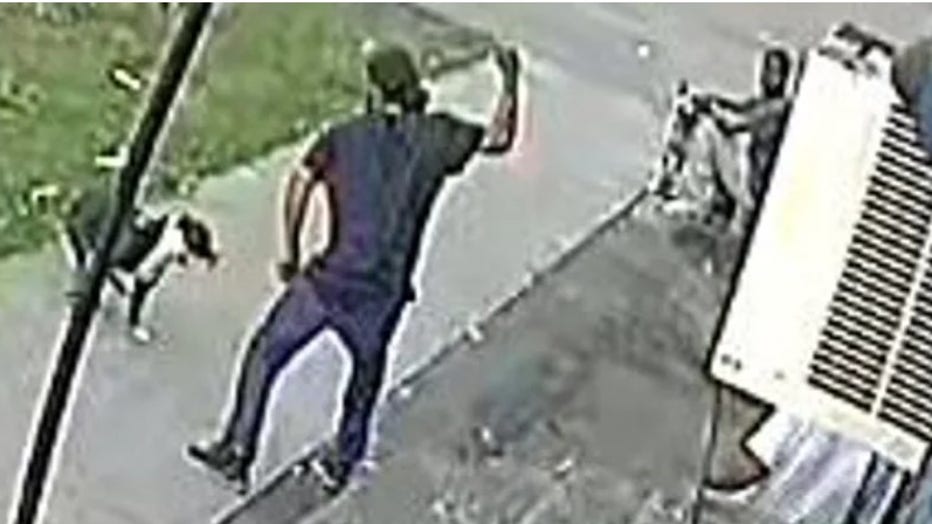 The Syracuse Police Department says Hemmingway claims he was attacked by the dog, but investigators found that video evidence showed otherwise. (Syracuse Police Department)
After Syracuse Police's Animal Cruelty Division reviewed the incident, it was later determined through "video evidence" that Hemmingway had not been attacked by the dog, according to police. 
Investigators say Hemmingway first was walking down a street toward a location where an unidentified male had the dog on a leash. 
BURGLAR TAKES BREAK FROM ROBBING HOME TO COZY UP WITH OVERLY FRIENDLY FAMILY DOG 
"Hemmingway had what appeared to be a large butcher knife in his right hand as he approached the dog. He attempted to grab the dog by the neck or collar, when the dog reacted. Hemmingway then stabbed the dog once in the neck," Syracuse Police said. 
"The dog was released by the unknown male who had it on a leash and it got away from Hemmingway. Hemmingway proceeded to antagonize the dog by stepping toward it and raising the knife above his head and yell," police continued. "Hemmingway then calmly walks away from the dog. After being stabbed, the dog wandered into a corner store until Police arrive." 
Images released by the Syracuse Police Department appear to show a man raising his arm over his head while looking toward the dog. 
CLICK HERE TO GET THE FOX NEWS APP 
Hemmingway is being held in the Onondaga County Justice Center. 
Read more of this story from FOX News.