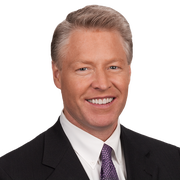 Ron Hoon
Arizona Morning Anchor
Ron Hoon joined FOX 10 in 1982 when it was known as KOOL-TV. Now he anchors "FOX 10 Arizona Morning" weekdays from 4:30 am to 10 am. 
"I have the best job in the world", says Ron, "I meet the most interesting people---and something always happens on the show that gets us laughing."
Ron is very involved in the community, donating many hours to charities like the Juvenile Diabetes Research Foundation and the Waste Not Foundation. He's passionate about reading and visits classrooms across the Valley every year to promote literacy and motivate students to read.
Ron and his wife Renae have three kids, one cat, and a feisty Chihuahua. They live in Mesa.