D-backs wild-card game tickets sell out in an hour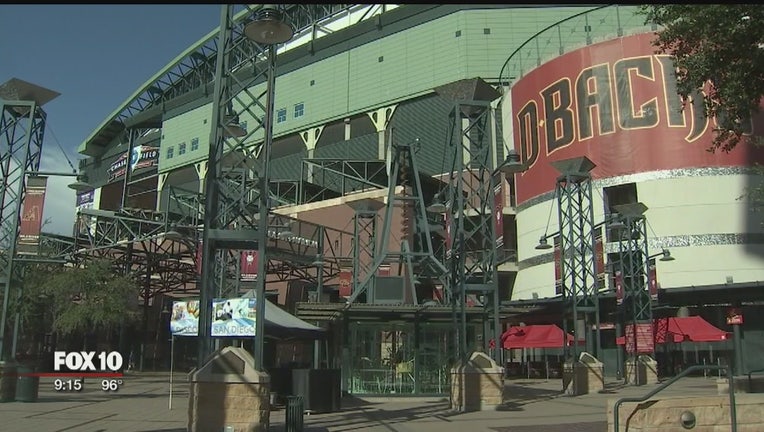 article
PHOENIX (KSAZ) - Not even 24 hours after the D-backs clinched a wild-card home game in the playoffs, fans were lining up to get tickets.
The first person in line says he woke up at 4:30 this morning, which is not an easy thing to do after celebrating a big win!
"How does it feel to have those in your hands, sir?" I asked.
"It's the same thing I felt in 2011, and I can't wait for those games to happen," Mark said.
Sold out after one hour for the wild-card game, fans say it's not so much the destination of the team, but rather the journey that means so much.
"It's been an awesome ride and just being able to be with them... well worth it," Greg said.
Especially when you can share it with family.
For those still interested, the D-backs are offering new merchandise and tickets that fit every budget.
"We've got tickets available at a number of different price points," Graham Rossini said.