Mississippi State wears pirate-themed helmets in honor of late coach Mike Leach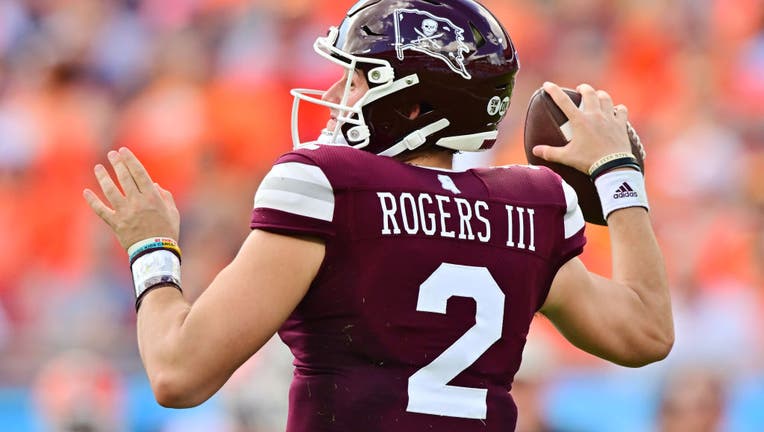 article
TAMPA BAY, Fla. - The Mississippi State Bulldogs wore some special helmets in honor of late head coach Mike Leach during the ReliaQuest Bowl in Tampa.
The helmet showed a pirate flag in honor of the coaches nickname 'The Pirate'.
Leach's initials were placed below the skull and swords.
READ MORE: Mississippi State football coach Mike Leach dies at 61
It was one of just several tributes to Leach during the game.
Mississippi State also lined up in a special air-raid formation for its first play of the game and took a delay of game penalty.
Illinois declined the penalty.
The name 'Mike' with a cowbell for the 'i' was also painted on the field.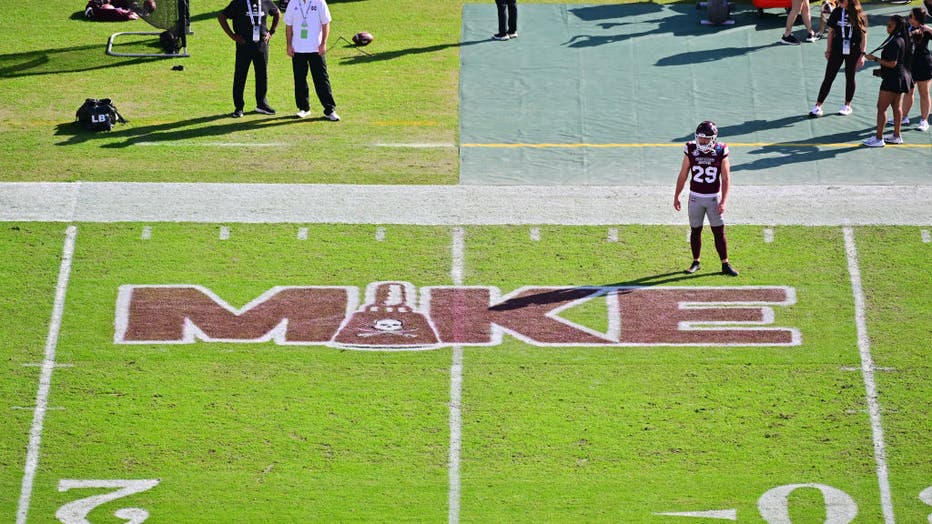 TAMPA, FLORIDA - JANUARY 02: Massimo Biscardi #29 of the Mississippi State Bulldogs stands near a memorial logo painted on the field for Mike Leach prior to the ReliaQuest Bowl against the Illinois Fighting Illini at Raymond James Stadium on January
The game on Monday was played at Raymond James Stadium, the home of the Tampa Bay Buccaneers.
A photo of Leach was put up on the pirate ship in the stadium.
Mississippi State came back to beat Illinois in Monday's game 19-10.
Leach suddenly passed away on Dec. 12 at the age of 61.
In 21 seasons as a head coach at Texas Tech, Washington State and Mississippi State, Leach went 158-107.
Several college teams have paid tribute to Leach, an innovator in the sport, during this bowl season.