Alameda police seek woman who tore down 'thin blue line' American flag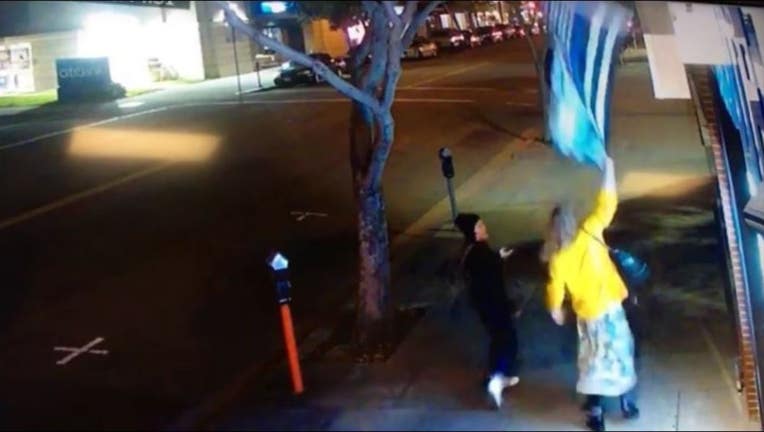 article
ALAMEDA, Calif. (KTVU) - A woman was seen taking down a "thin blue line" American flag that symbolizes support for police, prompting an outcry and a search for her whereabouts.
Alameda police said Monday that they are looking for the woman, seen in the surveillance video in a yellow coat, jumping up and taking down the flag on March 26 in from of a storefront in the 2400 block of Santa Clara Avenue. It appears as though she walked away with it.
Woman takes down 'thin blue line' American flag in Alameda
On the department's Facebook page, people chastised her for taking down the flag. "I feel bad for the officers that have to protect and serve those that disrespect the flag," someone wrote.
If you have any information, call police at 510-337-8340 and refer to case #19-01667.