Arizona fire crews responding to brush fire burning near I-17 and Sunset Point
PHOENIX - Arizona fire crews are responding to a 2,993-acre brush fire burning west of the Interstate 17 and Sunset Point, near Bumble Bee.
The fire is at 57% containment as of Aug. 9.
Fire officials say it has a high potential to spread, and crews are responding to the remote location on the ground and in the air.
The I-17 is not being affected at this time, and no structures are at risk, officials say.
Yavapai County officials say the fire was spotted at 9:44 a.m. on Aug. 7 near mile marker 4 on Bumble Bee Road. The fire grew from 35 acres to more than 200 acres moving north.
Five air tankers are currently working on fighting the flames.
A "Set" message has been sent to residents living in Bumble Bee and Cleator in case evacuations are necessary.
The fire is less than a mile away from Bumble Bee and is within two to three miles from Cleator.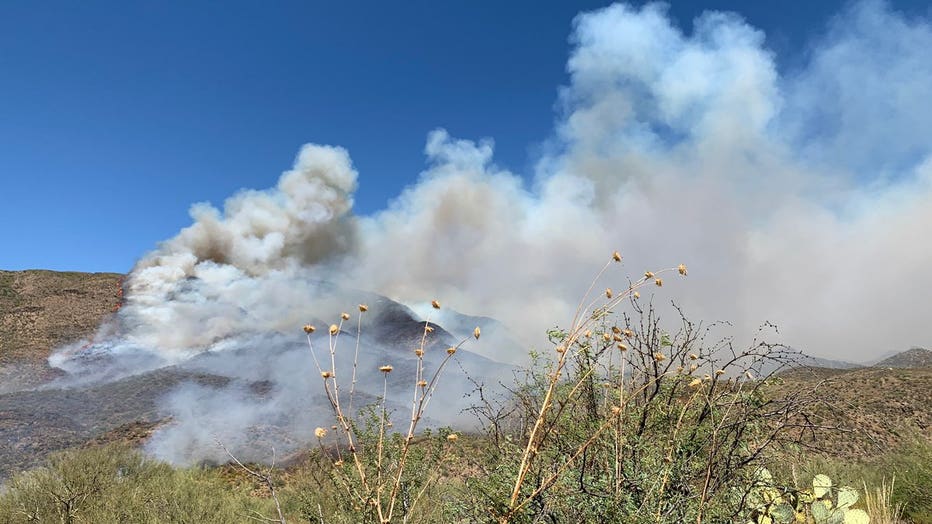 This is a developing story. Stay with FOX 10 for updates.