Arizona Photo of the Day - March 2023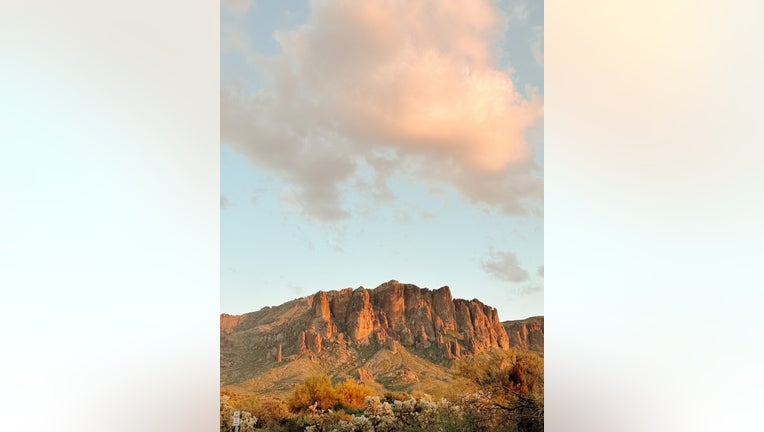 article
Want to be featured for our photo of the day?
Take a look at some of Arizona's beautiful landscapes sent in by FOX 10 viewers. The mountain ranges, sunrises, sunsets, wildlife, parks, canyons, cacti, and even cityscapes have amazing views.
If your photo is chosen, it will be showcased on TV during FOX 10 Arizona Morning (weekdays) during the 6:00 a.m. hour, on social media, and in our Photo of the Day gallery at https://www.fox10phoenix.com/photos.
Choose one of the following ways to submit your photos:
Click here to email us your photo.
Tag your photos with #Fox10Phoenix on Instagram
Message us your photos on our Facebook page @FOX10Phoenix.
If you send a photo via email or social media, please add details about the content. We will also need your permission to share the images with our audience.
Scroll down this page for more Arizona scenery from FOX 10 viewers and check back daily for updates! Click here for a monthly archive.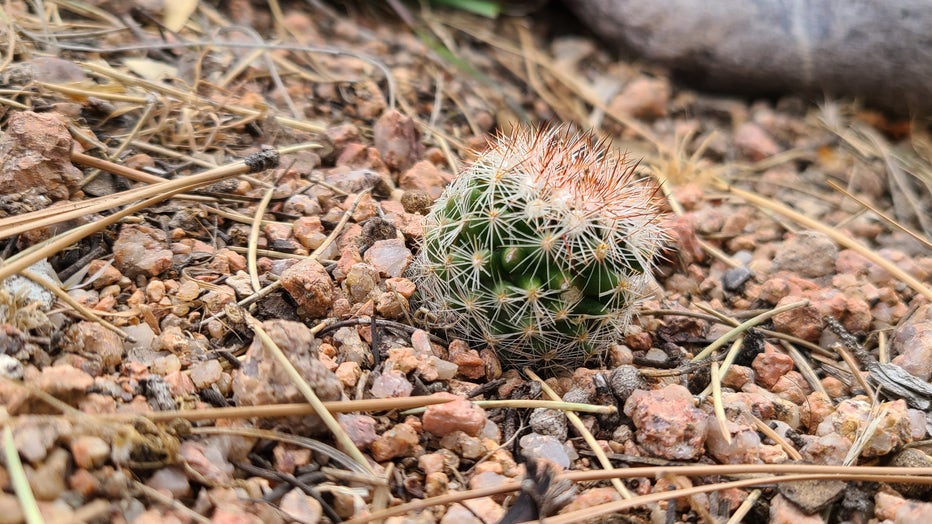 Its the start of spring so why not welcome new beginnings with this shot of a baby cactus. Photo by Ryan Sanchez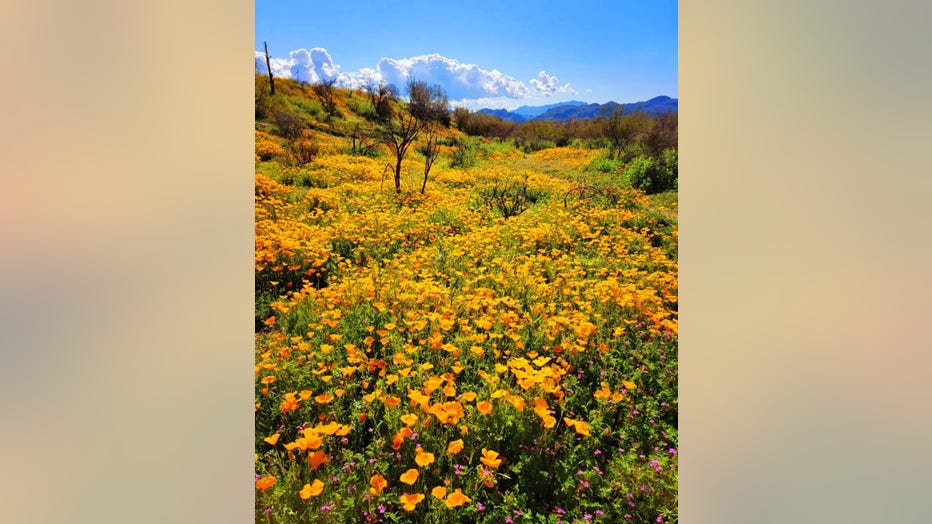 "You dont have to go to Picacho Peak to see these beauties!" Stephanie Wiltz took this beautiful photo in Mesa!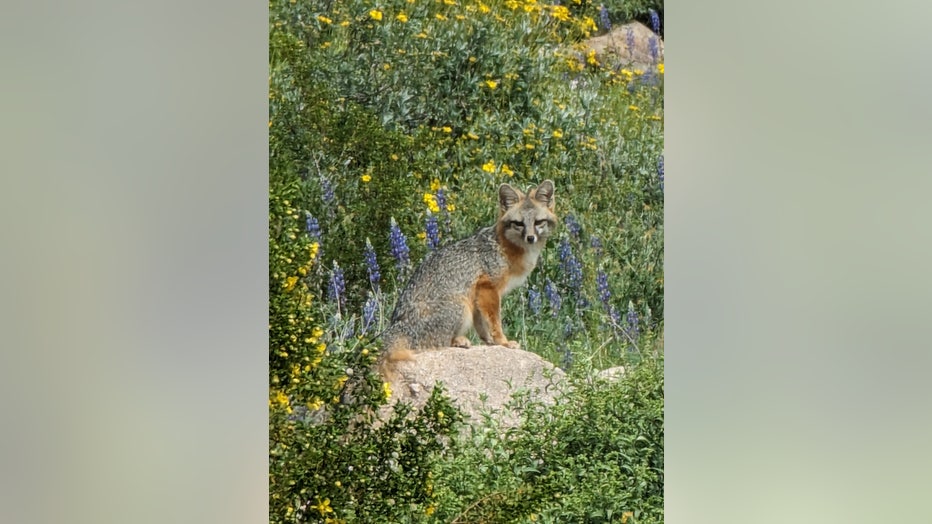 Even our foxes are enjoying Arizonas wildflowers. Photo by Gary Bettcher
Stunning view from Tonto Basin. Photo by Anjali Tierney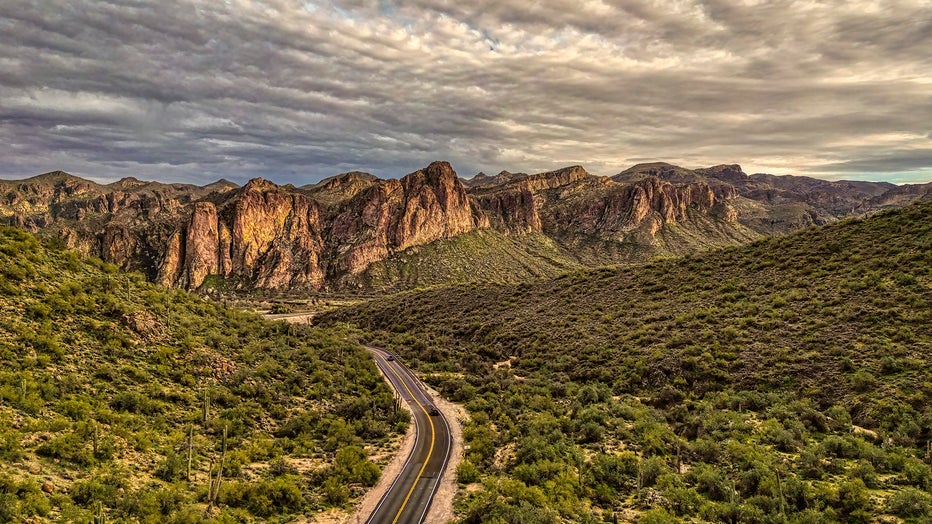 Its almost Friday! Who's ready for some adventure this weekend? Photo by Brent Coulter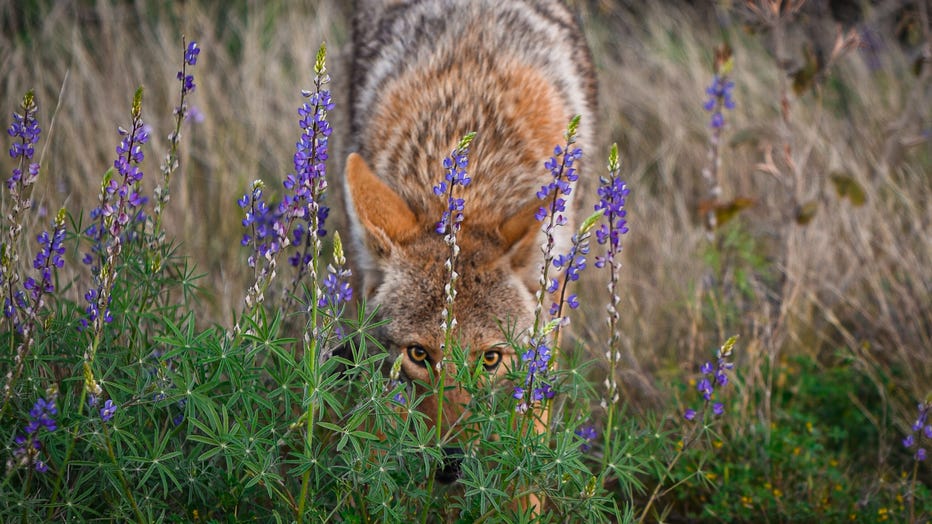 As the song goes, "I always feel like somebody's watchin me..." Thanks Noe Ramos for sharing this candid photo from the White Tank Mountain Regional Park!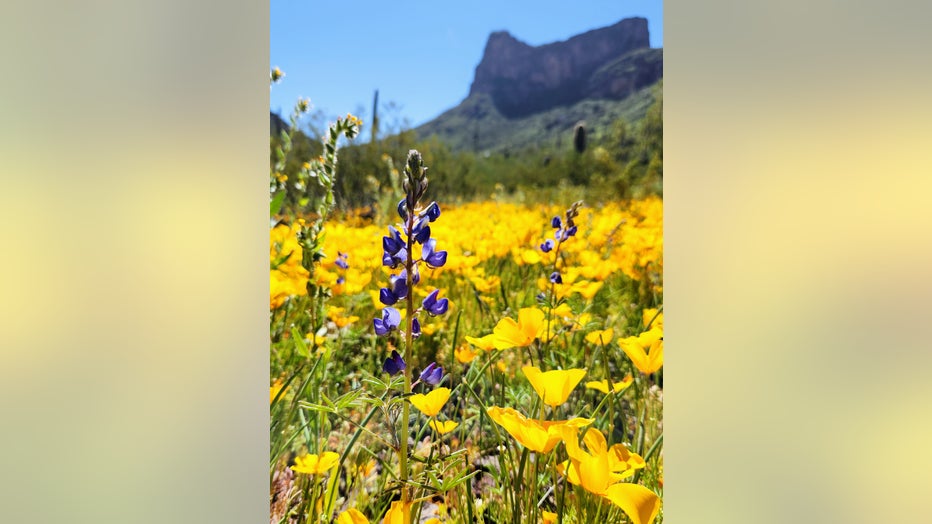 Spring definitely has sprung in parts of Arizona! Get a glimpse of these beauty before its too late! Thanks Iris Alma Jose for sharing these photos from Picacho Peak State Park!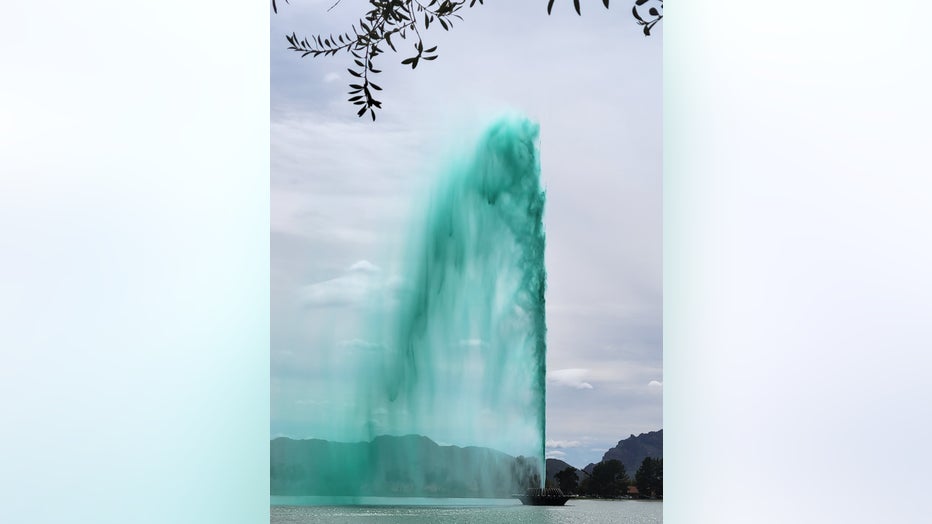 Beautiful! Fountain Hills greening of the fountain for Irish Fest. Photo by Russ Preban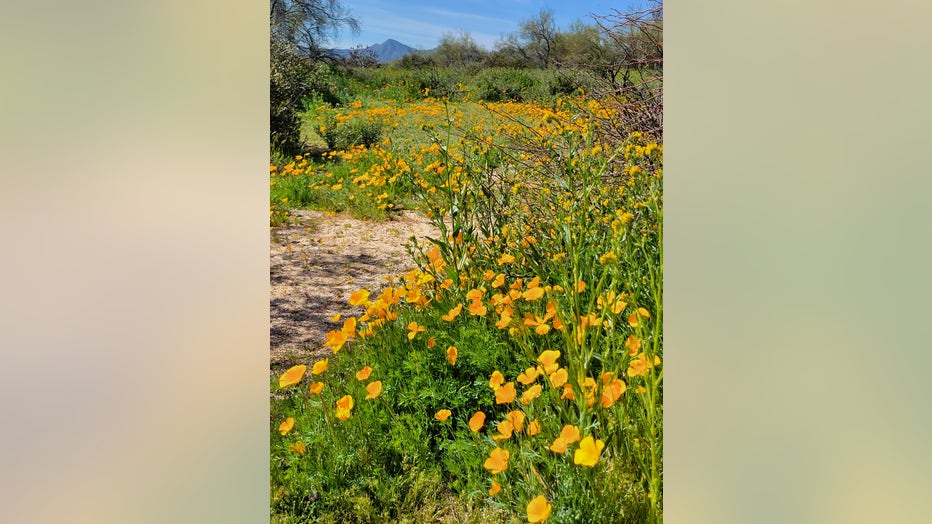 Looking for wildflowers? Take a hike in McDowell Mountain Regional Park! Photo by Russ Preban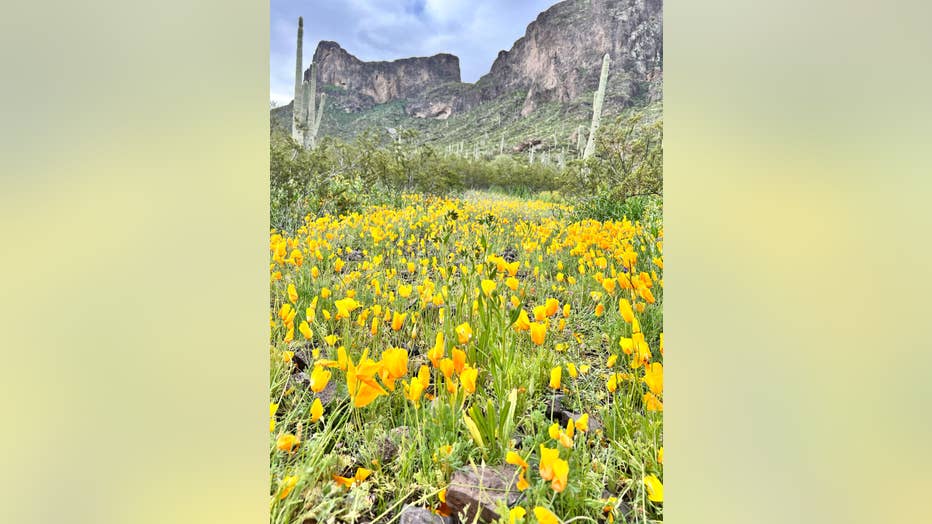 Nothing screams spring more than these lovely wildflowers! Thanks Lisa Moore for sharing this amazing wildflower photo from Picacho Peak State Park!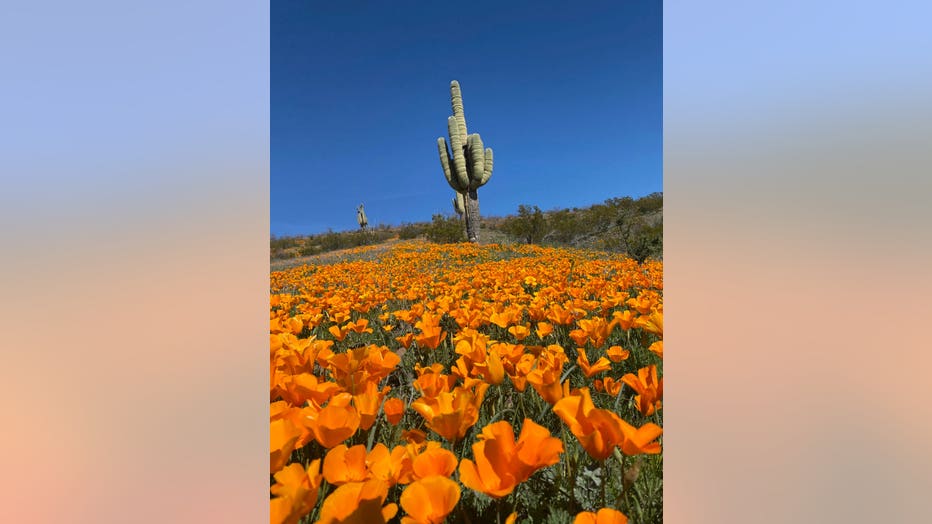 The weekend is finally here! Stay safe, and while you're at it, get out there and enjoy the wildflower bloom! Thanks Matt Goseyun for sharing this lovely photo with us!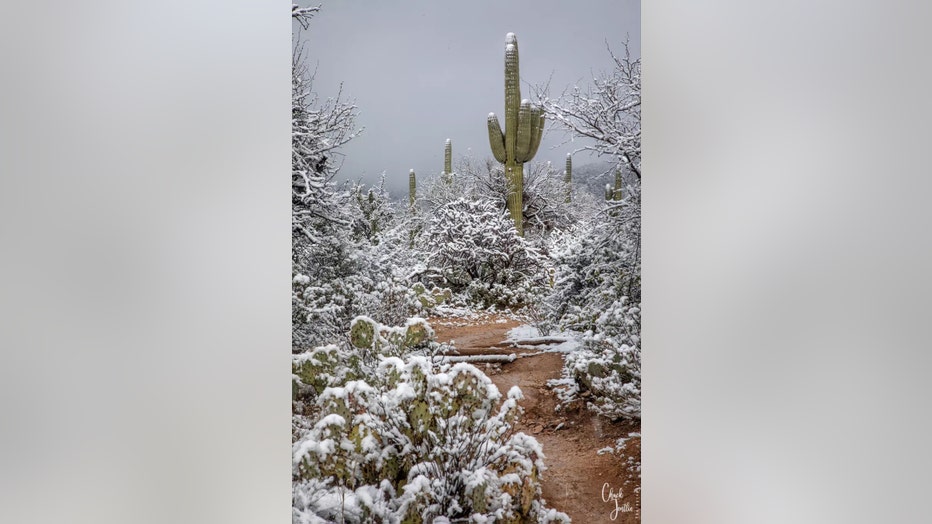 Are you missing the snow yet? Thanks Chuck Jentile for sharing this nice Arizona winter photo with us!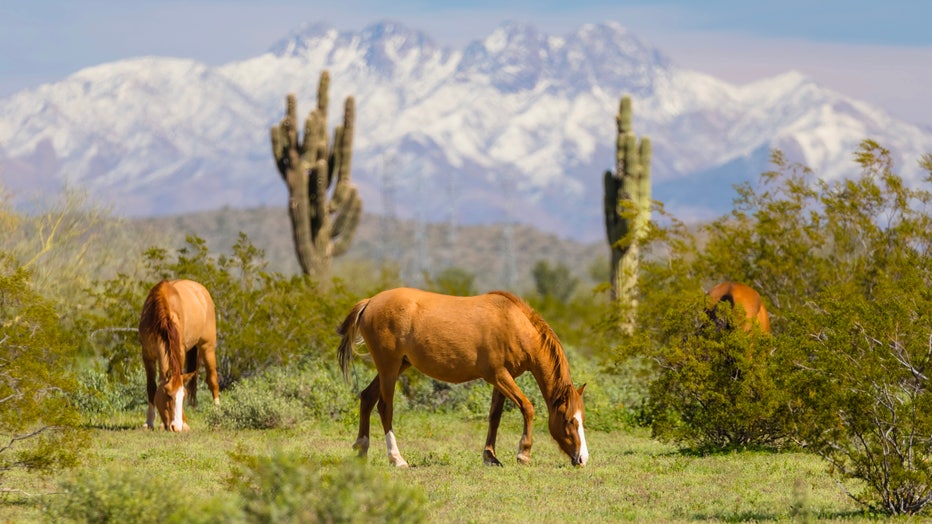 Such a beautiful scene perfectly depicting the southwest. Photo taken in Scottsdale by Kristin Barham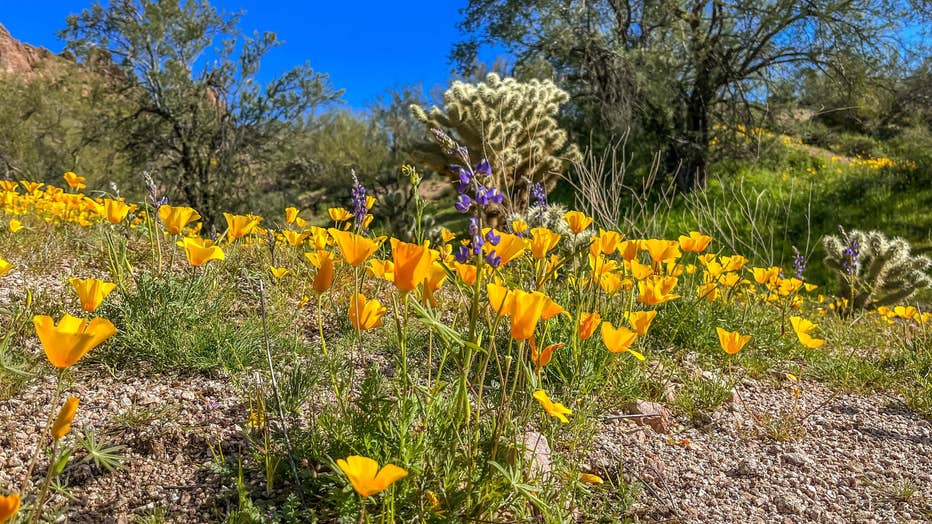 Send us all the wildflower pictures during this time of year!!! Love this shot shared by Mike and Julie Burton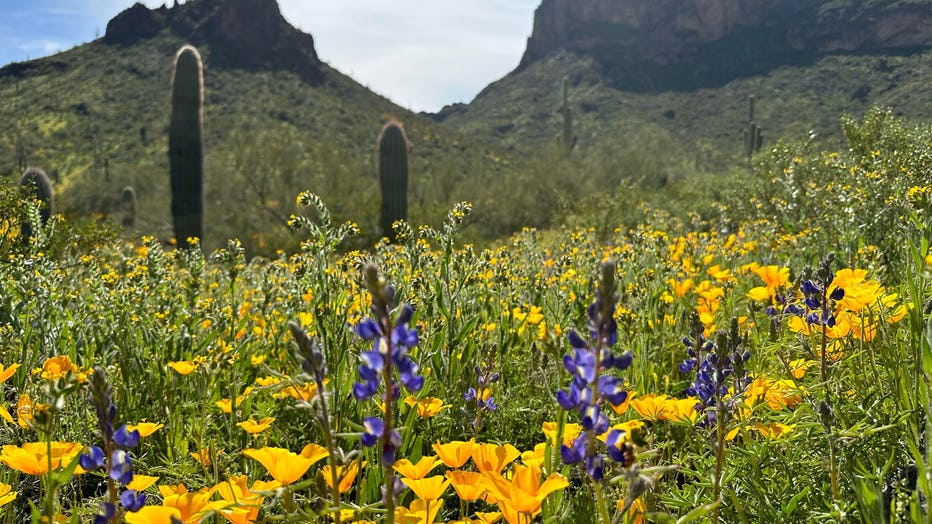 Maybe the best part of the year, when wildflowers begin popping up around Arizona! Photo by Heather Marie Carwile @ Picacho State Park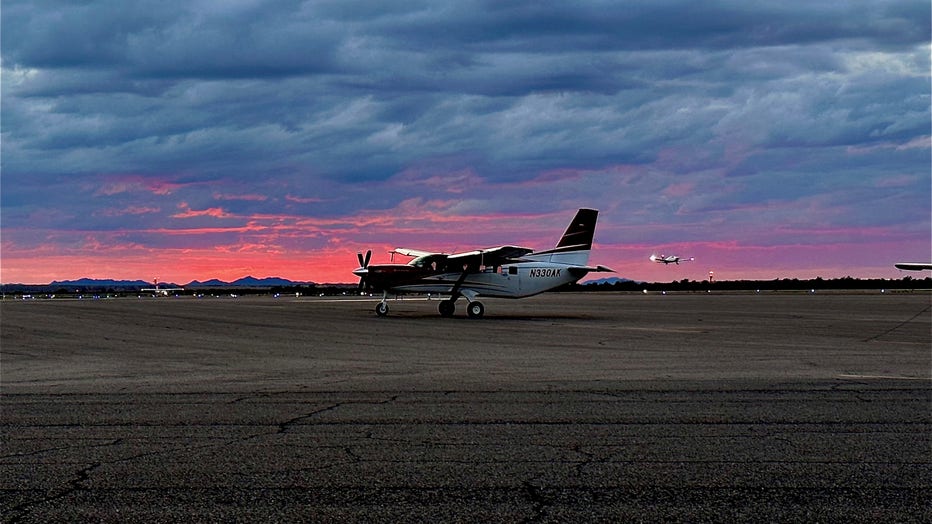 Ending our weekend with another stunning sunset at Casa Grande Airport. Photo by Sean Fowler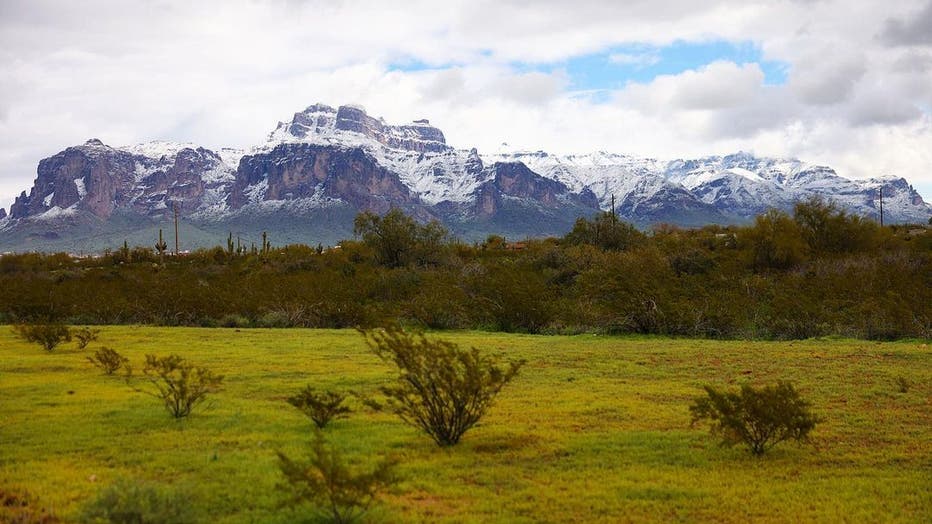 What Arizona normally looks like vs. what Arizona can look like during the winter. Thanks Damon Hanson for sharing!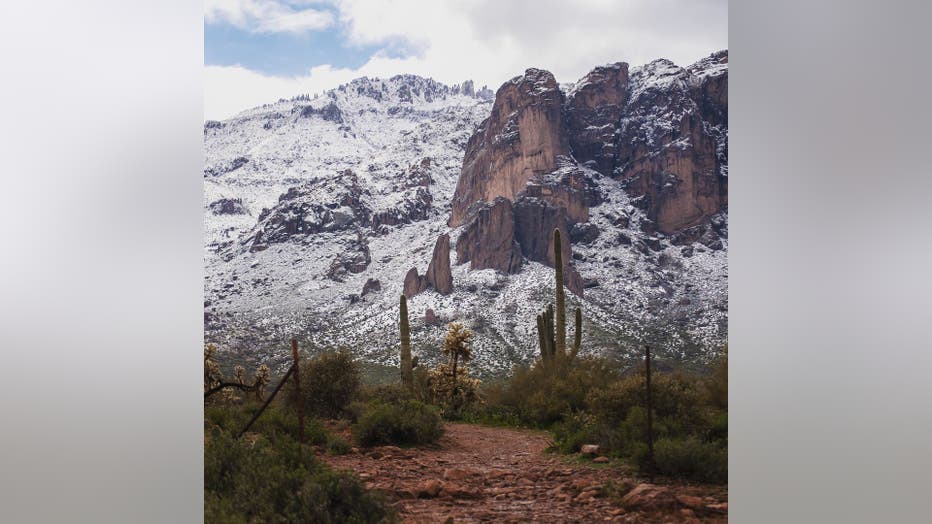 It's been quite a week of winter weather. Here's to a nicer weekend. Stay warm and stay safe out there! Thanks Becky Hreha for sharing!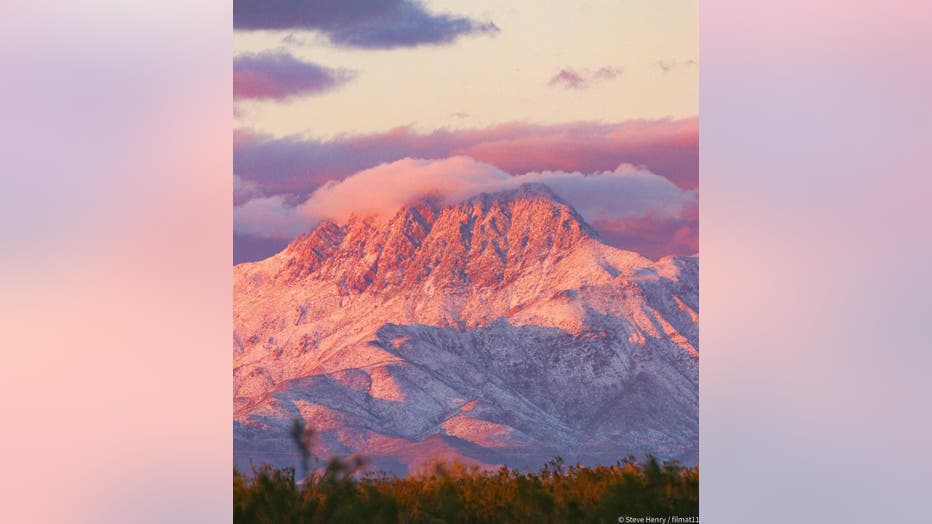 The winter storm certainly left us with something we don't often see! Thanks Steve Henry for sharing!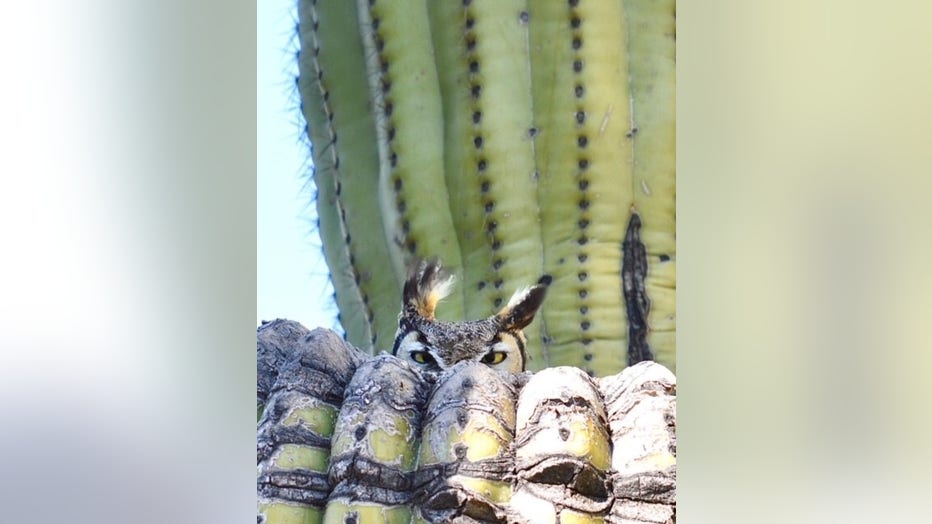 It's gonna be one "hoot" of a month! Thanks Lisa Bittner for sharing!