Arizona Photo of the Day - September 2023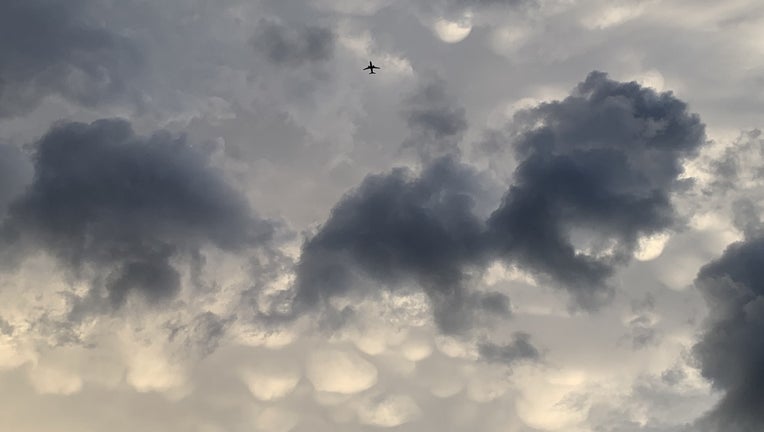 article
Want to be featured for our photo of the day?
Take a look at some of Arizona's beautiful landscapes sent in by FOX 10 viewers. The mountain ranges, sunrises, sunsets, wildlife, parks, canyons, cacti, and even cityscapes have amazing views.
If your photo is chosen, it will be showcased on TV during FOX 10 Arizona Morning (weekdays) during the 6:00 a.m. hour, on social media, and in our Photo of the Day gallery at https://www.fox10phoenix.com/photos.
Choose one of the following ways to submit your photos:
Click here to email us your photo.
Tag your photos with #Fox10Phoenix on Instagram
Message us your photos on our Facebook page @FOX10Phoenix.
If you send a photo via email or social media, please add details about the content. We will also need your permission to share the images with our audience.
Scroll down this page for more Arizona scenery from FOX 10 viewers and check back daily for updates! Click here for a monthly archive.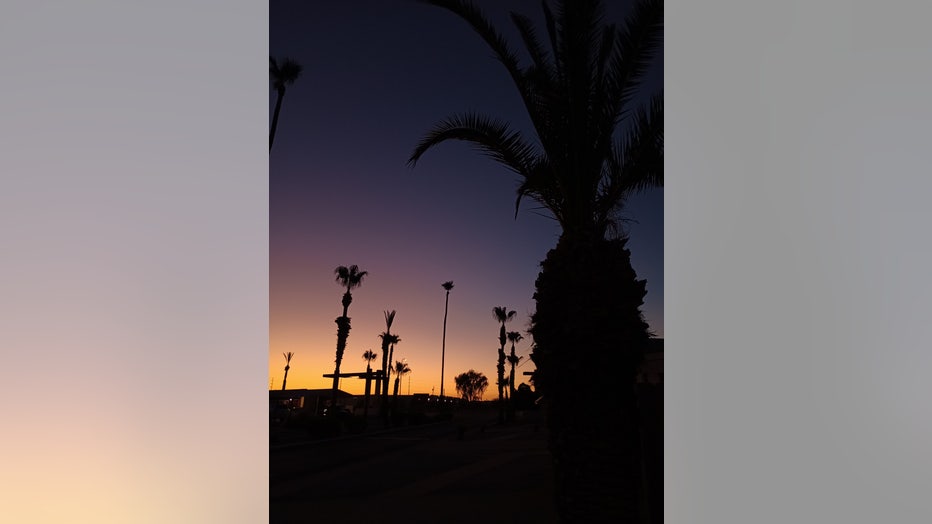 We love this shot of a sunrise over Chandler! Thanks to Chesha Rushing for sharing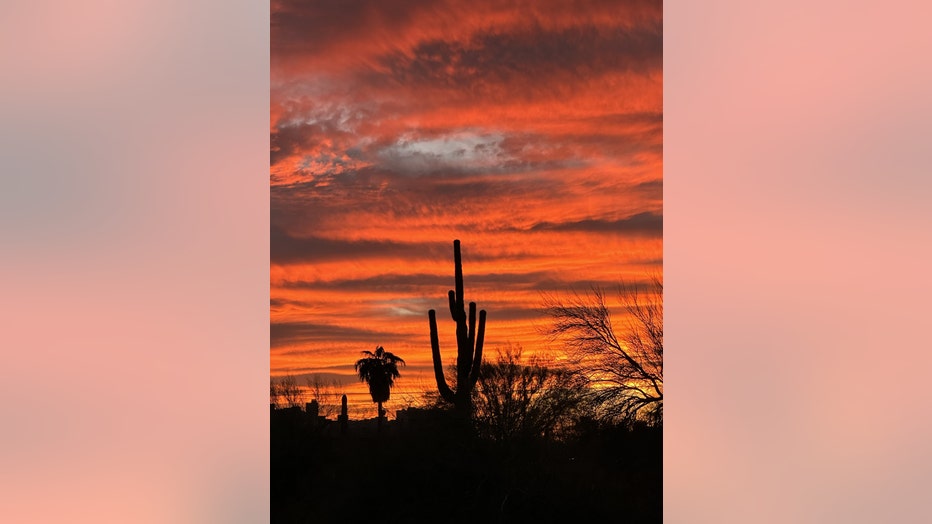 What a sight for sore eyes! Thanks Claudia Behnke for sharing!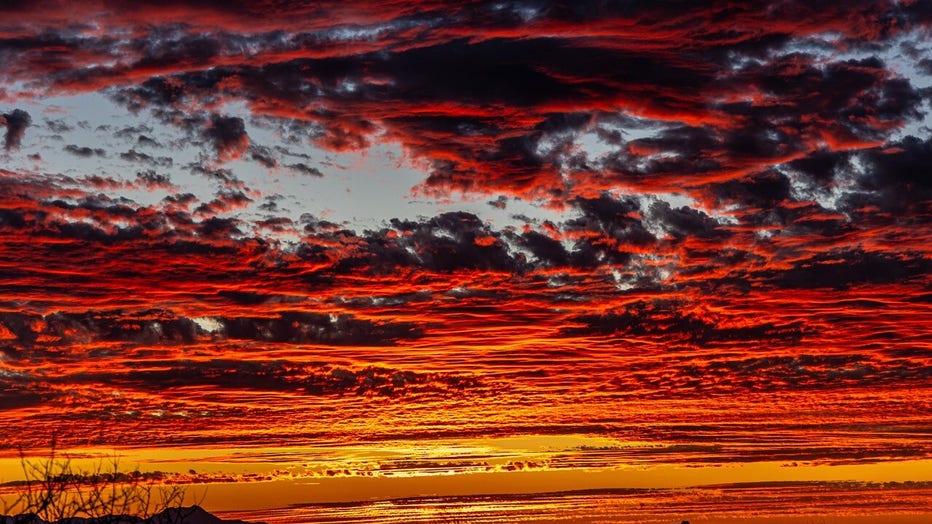 David Grinney captured an amazing sunset from down south in Tucson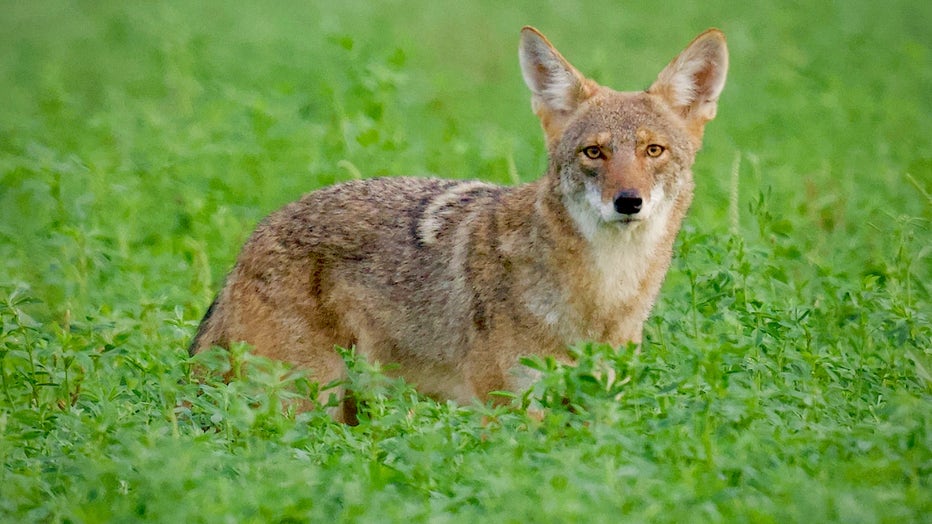 Why hello there little one! Thanks to Mark Koster (@mkoster_raptorfit) for sharing this photo from Scottsdale.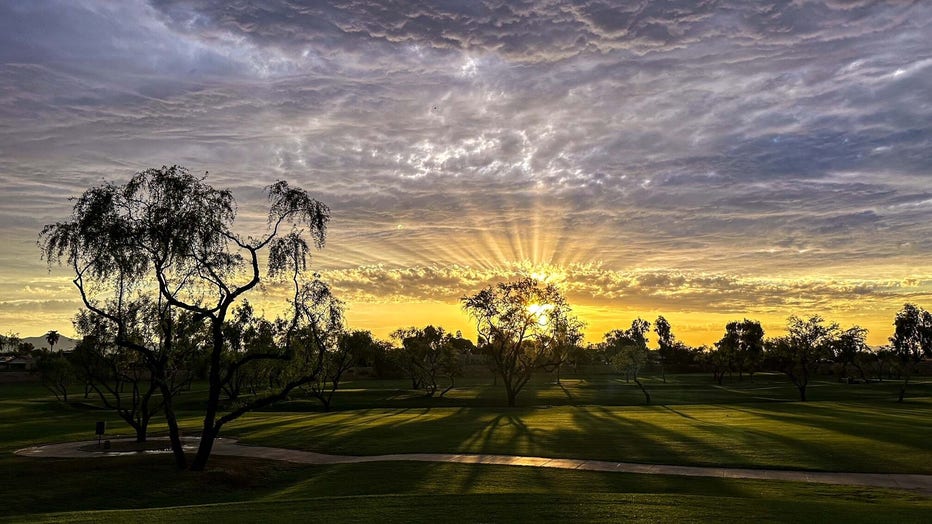 Can you believe the weekend is already here? No matter what youre doing, have fun and stay safe! Thanks Cliff Gaines for sharing!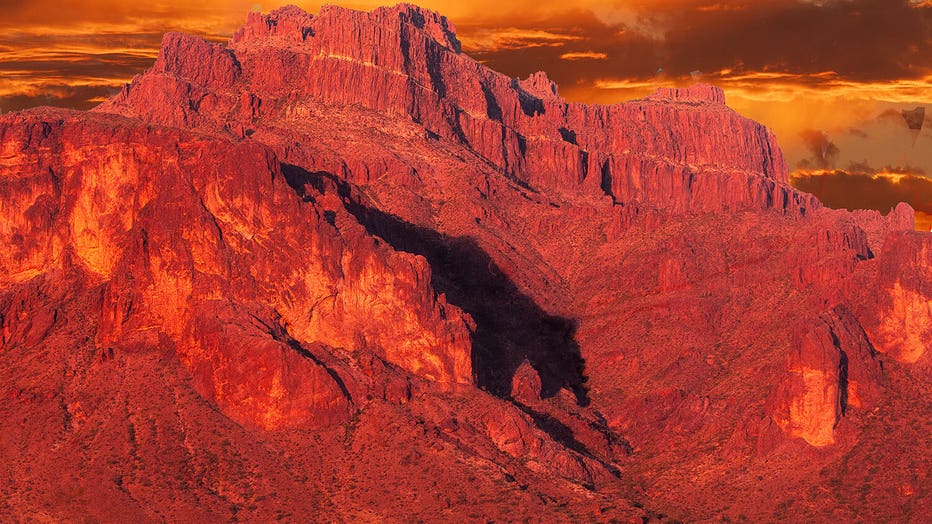 Can you see it? Photo by Bob Estrin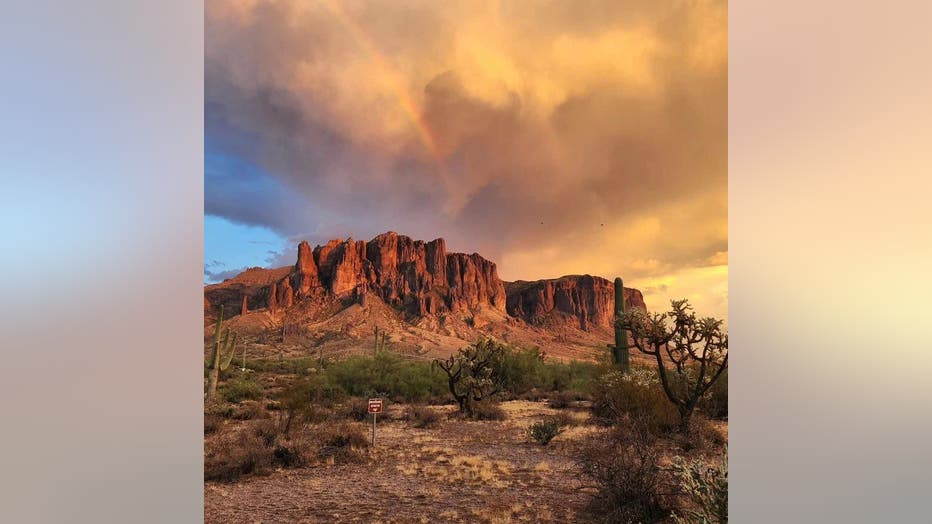 The desert always looks lovely! Thanks Scott Powell for sharing!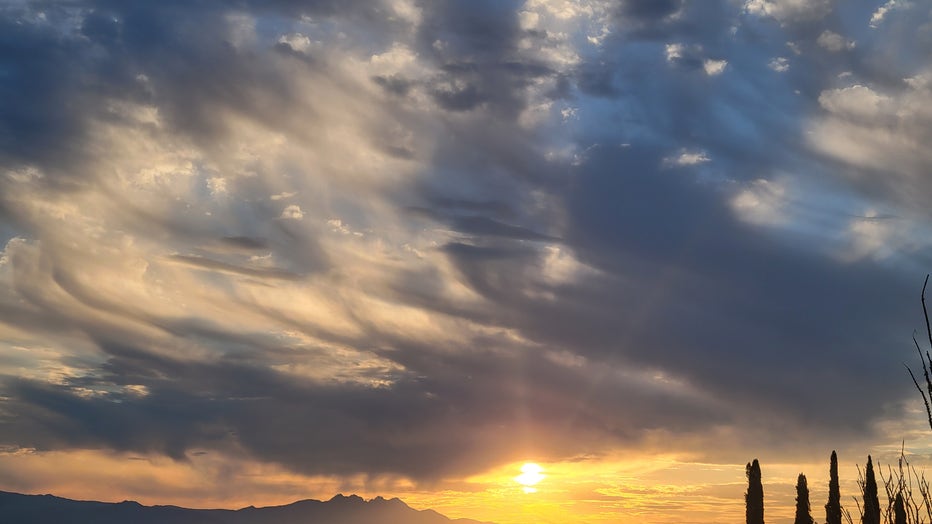 A nice, peaceful look at Mother Nature, as we head into the middle of the workweek! Thanks Russ Preban for sharing.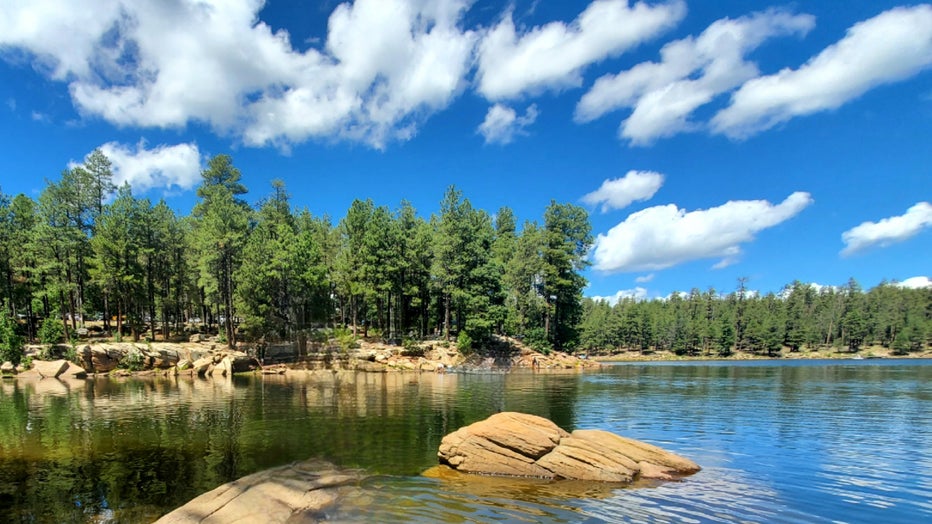 Amanda Grim-Tatman captured a picturesque day at Woods Canyon Lake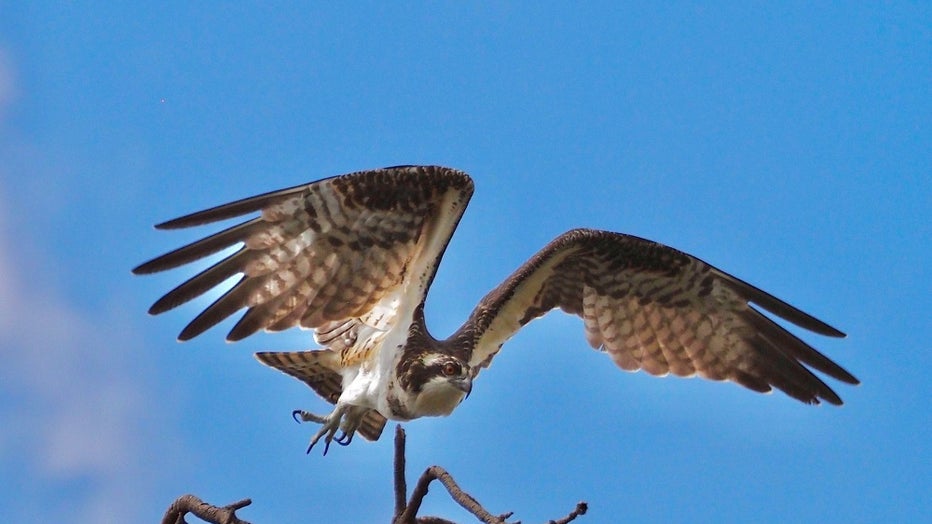 Karen Shaw captured an Osprey taking flight over Lynx Lake. Happy Sunday!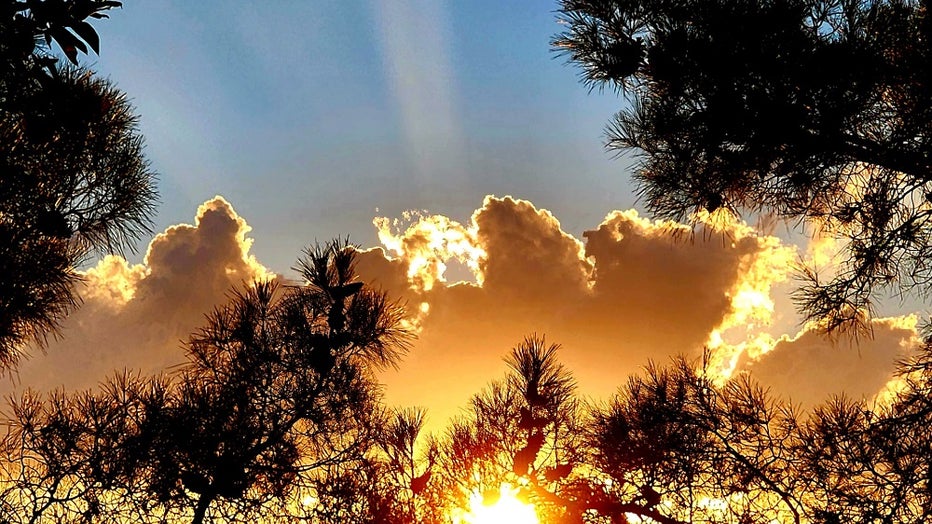 Jac Whitmire captured this beautiful sunset in Chandler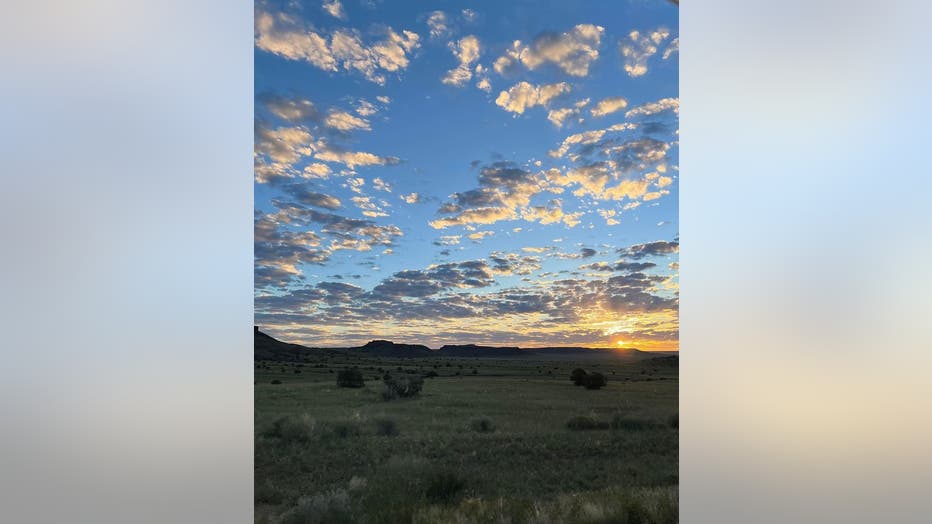 An amazing look at that lovely Arizona sky, as we head into the weekend! Have fun and stay safe out there! Photo by Maudrei Lynn Yazzie.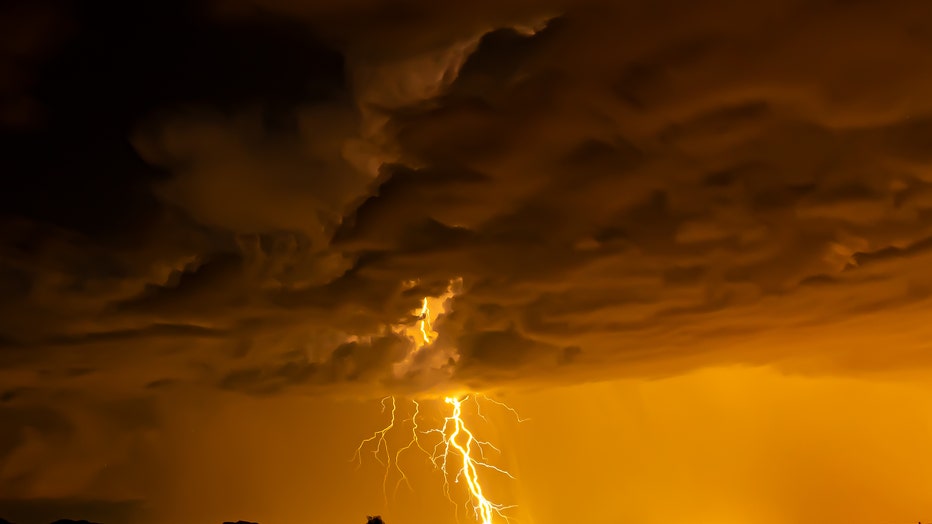 It's been quite a week for Mother Nature, as we experience her force during the monsoon season. Thanks Slice of the Sky Photography for sharing!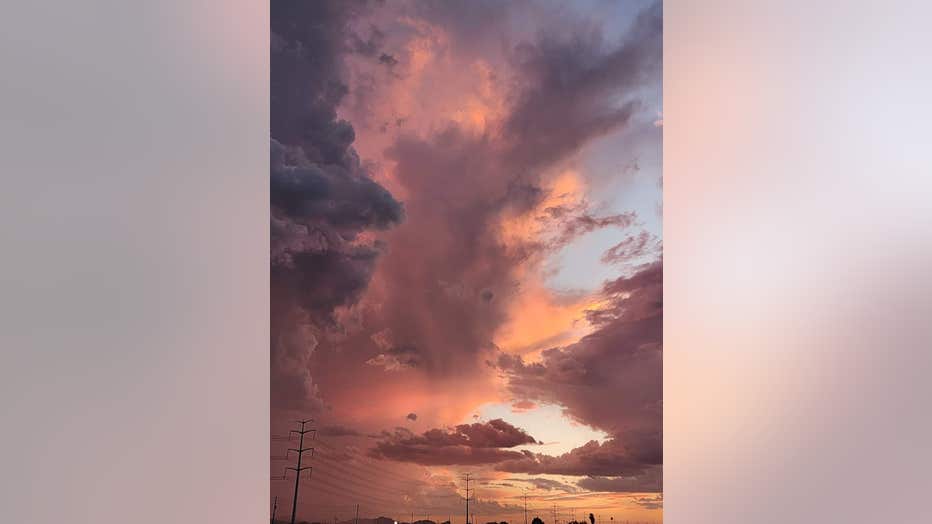 A beautiful watercolor sky over Tolleson as a monsoon storm rolled in. Photo by @ericakaptures 
Looking back at a monsoon showing off some lightning in LeChee, which is in Coconino County. Thanks to Cassandra Dodson for sharing!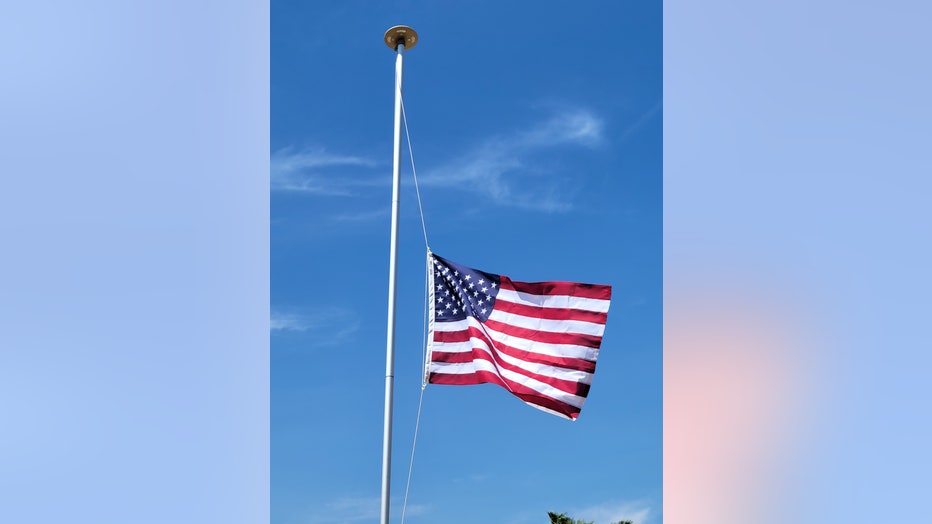 Thinking of the lives lost 22 years ago this day. Photo by Russ Preban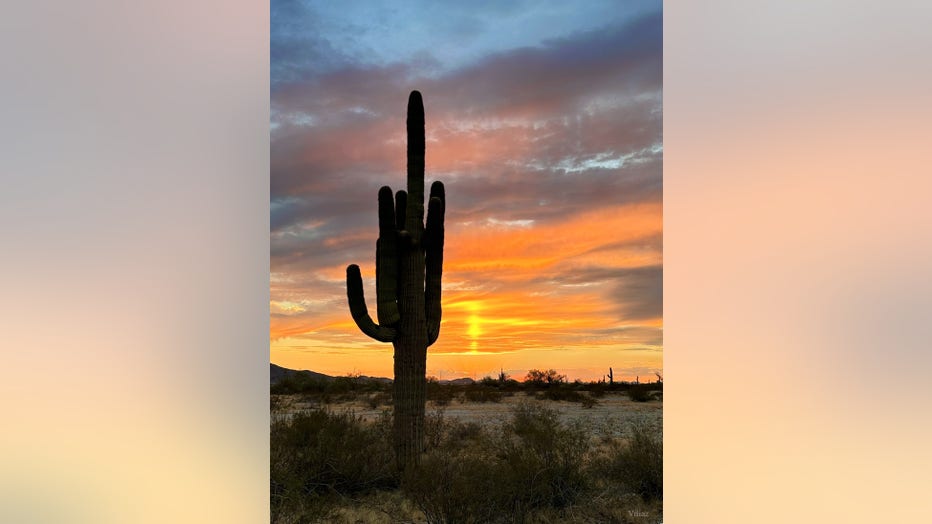 Sunsets and Saguaros. What's more Arizona than these two? Photo by Vanessa Diaz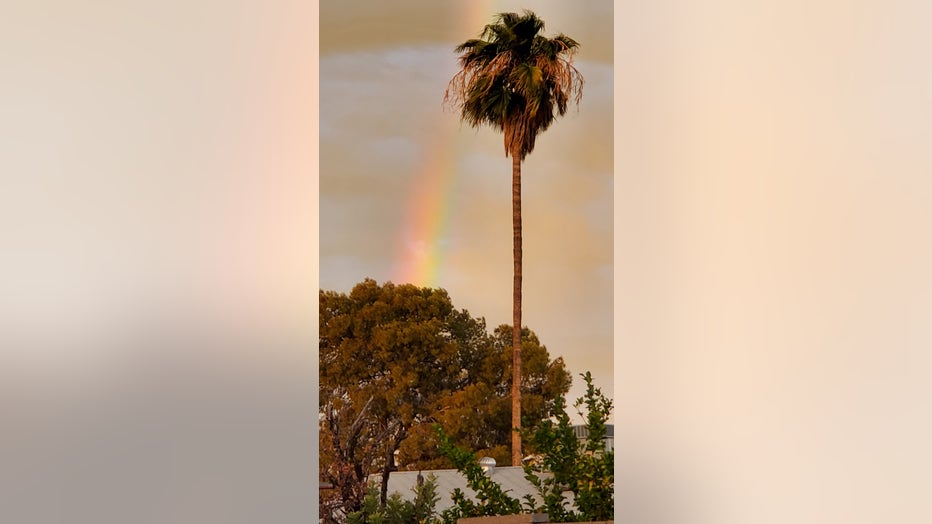 Jason Coy captured this vibrant rainbow over Glendale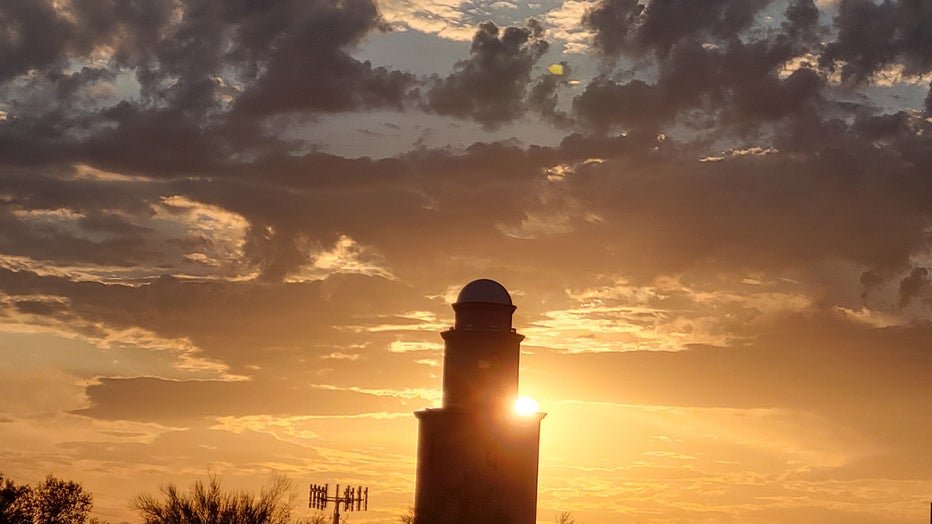 As we look forward to the weekend, dont let the hot forecast dampen your fun! Thanks Russ Preban for sharing!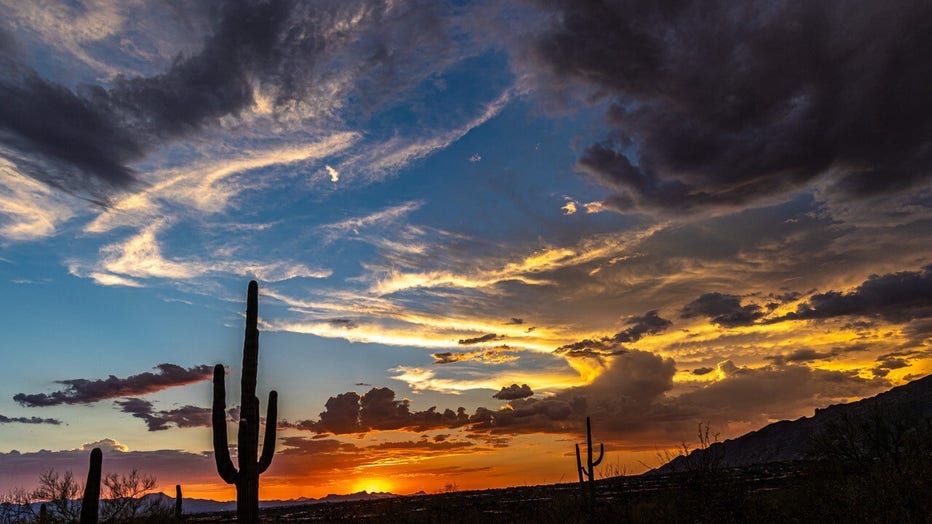 Just look at that sunset! It may be hot outside, but that doesnt make this any less stunning. Thanks David Grinney for sharing!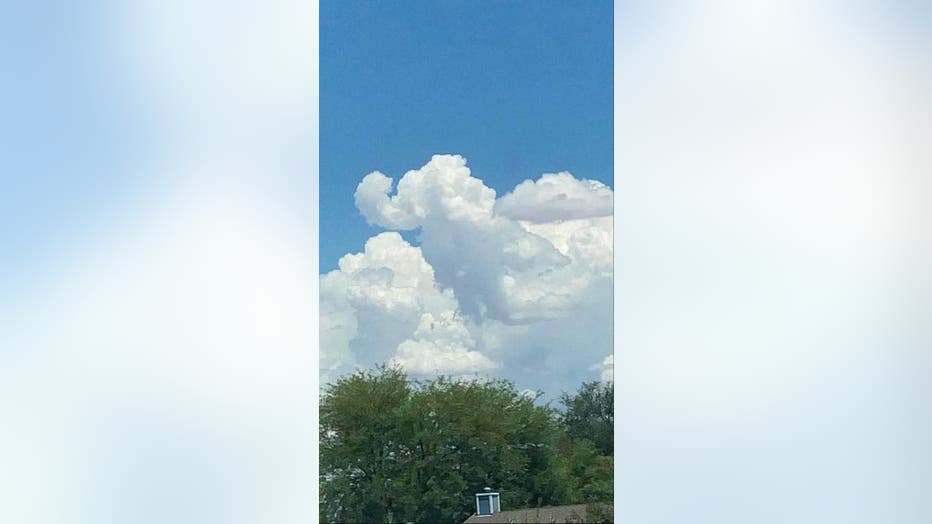 We got a visit from Baby Yoda the other day in the form of a cloud, and Nate Roberts in Queen Creek captured our friend Dumbo!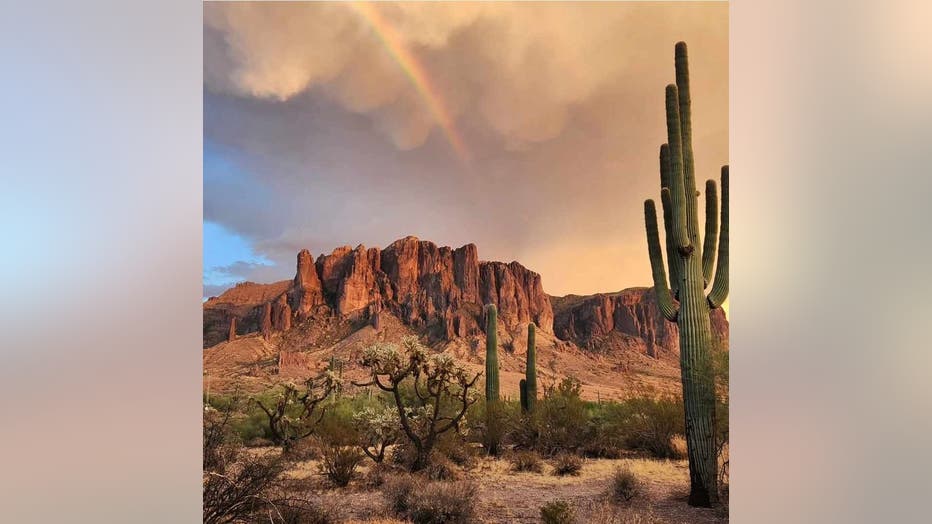 An amazing sunset as we get this much closer to hump day! Thanks Scott Powell for sharing!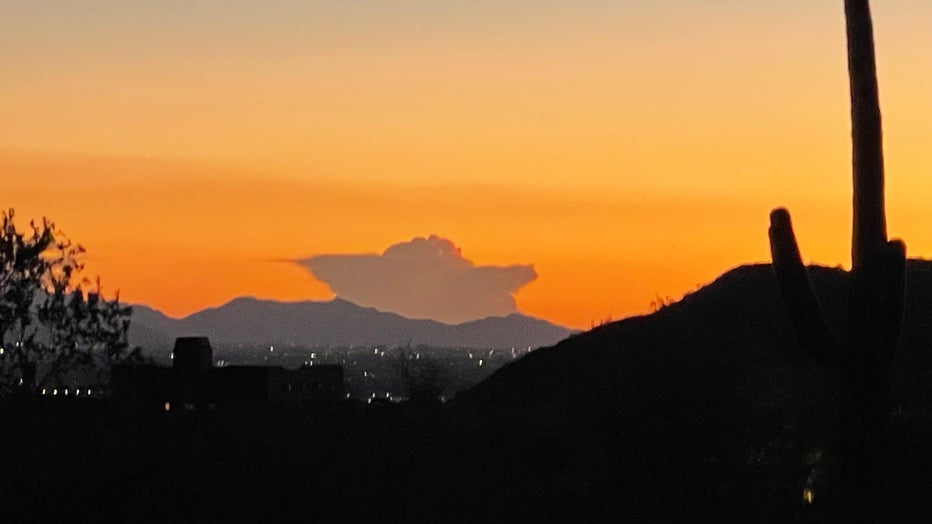 We have a special visitor over Phoenix ... Grogu! Aka Baby Yoda. Thanks to Brett G Russo for sharing!
Stunning Fountain Hills sunset captured by Teresa Yost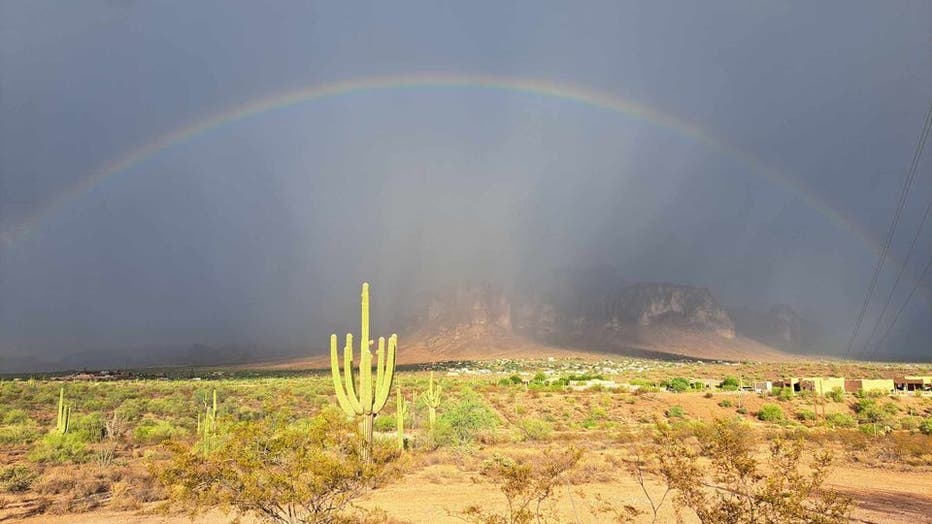 Tara Odom captured this photo in Apache Junction as a storm passed and the sun came out again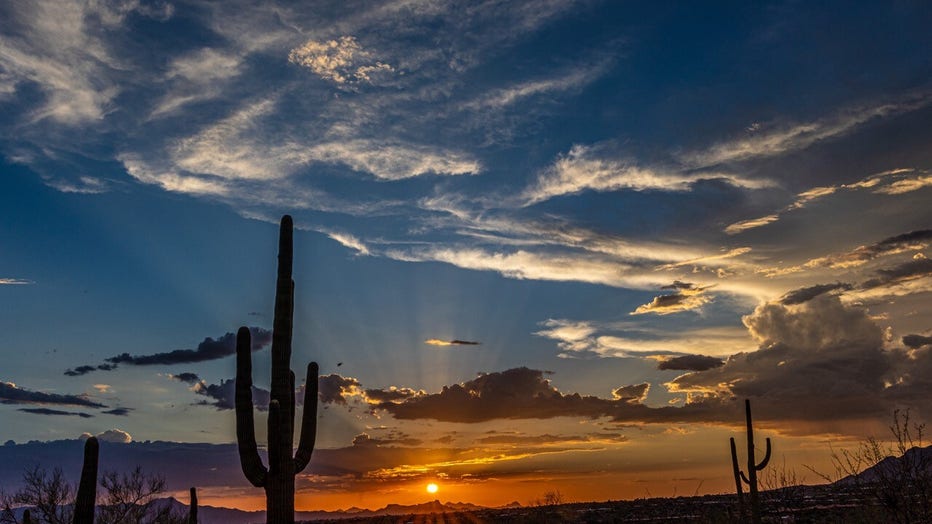 Soaking in the sunset as we get this Labor Day weekend started! Have fun and stay safe, everyone! Thanks David Grinney for sharing!