Bruce Willis' wife pleads with photographers to leave husband alone after dementia diagnosis
LOS ANGELES - Emma Heming Willis has a request of photographers when it comes to husband Bruce Willis and his recently announced dementia diagnosis.
Following a recent run-in Bruce had with paparazzi, Emma took to Instagram to share a video to raise awareness of what would be appropriate from those photographers going forward.
In the video, Emma said, "If you are someone that is looking after someone with dementia, you know how difficult and stressful it can be to get someone out into the world and just to navigate them safely, even just to get a cup of coffee."
She brought up the video taken by paparazzi that has been circulating of Bruce getting coffee with some friends and noted that those friends did "a stand-up job of protecting him," then seemed to get emotional and stopped filming.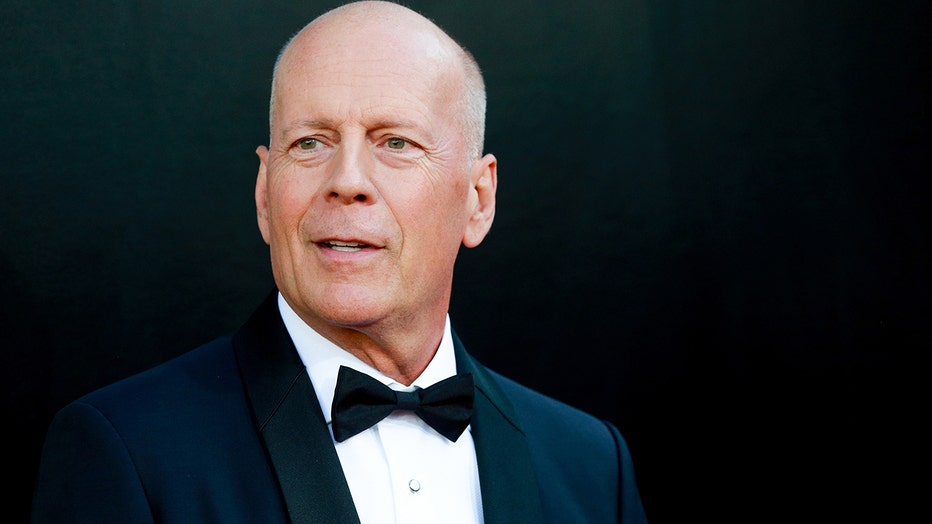 Bruce Willis attends the Comedy Central Roast of Bruce Willis at Hollywood Palladium on July 14, 2018 in Los Angeles, California. (Photo by Rich Fury/Getty Images)
BRUCE WILLIS' DEMENTIA BATTLE: ICONIC STAR'S JOURNEY FROM ACTION HERO TO FAMILY MAN
After a cut in the video, she continued with "In the spirit of raising awareness around dementia … it's clear that there's still a lot of education that needs to be put forth, so this one is going out to the photographers and the video people that are trying to get those 'exclusives' of my husband out and about."
"Just keep your space," she requested. "I know this is your job, but maybe just keep your space. For the video people, please don't be yelling at my husband, asking me how he's doing, the 'woo-hoo'-ing and the 'yippy-ki-yays,' please don't do it, OK?"
BRUCE WILLIS RECEIVES OUTPOURING OF SUPPORT FROM HOLLYWOOD AFTER FRONTOTEMPORAL DEMENTIA DIAGNOSIS
She asked again that Bruce be given space, and for the paparazzi to allow him and whoever is with him "to get him from Point A to Point B safely."
In the caption of the video, Emma asked, "To other caregivers or dementia care specialist navigating this world…. Any tips or advice on how to get your loved ones out in the world safely?"
RELATED: Bruce Willis diagnosed with frontotemporal dementia, condition worsens
Emma's heartfelt request comes just weeks after Bruce's family announced that he'd been diagnosed with frontotemporal dementia.
The diagnosis came after Bruce's original diagnosis of aphasia, which is a condition that can be linked to dementia and causes problems with speech.
Emma and Bruce were married 13 years ago, and they share two daughters: 10-year-old Mabel and 8-year-old Evelyn.
He also had daughters Rumor, Scout, and Tallulah during his marriage to Demi Moore.
Both branches of his family have presented a united front in helping Bruce through his diagnosis, notably signing their announcement of his condition with "Ladies of Willis/Moore."