Have ChatGPT skills? 9 in 10 companies hiring want you, survey finds
If you're looking for a job, you may want to start brushing up on your ChatGPT skills.
That's because a recent survey found that 9 out of 10 companies are seeking employees with ChatGPT experience.
Earlier this month, ResumeBuilder.com surveyed more than 1,000 business leaders and found that 92% are currently hiring and of those who are currently hiring, 91% want workers with ChatGPT experience.
According to the survey, 30% of business leaders hiring workers with ChatGPT experience said the need is urgent, and two-thirds (66%) said the skill will give the company a competitive edge.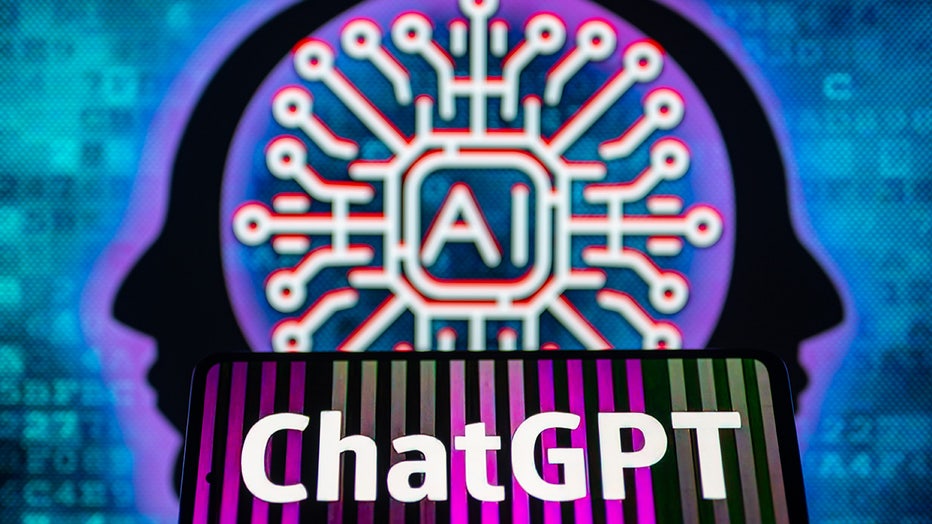 OpenAI ChatGPT seen on mobile with AI Brain seen on screen. on 22 January 2023 in Brussels, Belgium. (Photo by Jonathan Raa/NurPhoto via Getty Images)
"With this expertise not yet widely available in the hiring market, those candidates with ChatGPT and AI skills will be highly sought after from progressive companies," Stacie Haller, the chief career advisor at Resume Builder, said. "As this tech is still so new, there is a race to bring on employees with this skill in order for the company to stay cutting edge, and it looks like companies are willing to pay to do so."
According to business leaders, the areas of the business that they most need to hire people with ChatGPT experience are software engineering, customer service, human resources and marketing.
In terms of the level of roles companies need people with ChatGPT experience, 50% of business leaders say for entry-level, 39% for mid-level, 43% for management-level, and 43% for executive-level roles.
"The internet is now populated with plenty of tutorials to build ChatGPT skills," Haller continued. "Those who take advantage of learning this new technology will pull ahead of other candidates. ChatGPT expertise needs to be listed on resumes along with other professional and hard skills and should also be mentioned in one's cover letter."
Companies look to hire 'Prompt engineers'
Already, corporate America has its own title for a ChatGPT specialist: prompt engineer.  
Overall, 29% of all companies are currently looking to hire prompt engineers, according to the data.
Of the companies who are looking to hire prompt engineers, 21% said they wanted to hire more than 10 prompt engineers. At companies with over 250 employees, 27% of business leaders said they want to hire 10+ prompt engineers.
In terms of pay for this position, nearly one-quarter of business leaders said the starting salary will exceed $200k. For business leaders at companies with over 1,000 employees, 17% said the starting salary would exceed $300k. 
What is ChatGPT
ChatGPT launched on Nov. 30 but is part of a broader set of technologies developed by the San Francisco-based startup OpenAI, which has a close relationship with Microsoft.
It's part of a new generation of AI systems known as "large-language models."
RELATED: ChatGPT may be smart enough to graduate law school
But unlike previous iterations, such as OpenAI's GPT-3, launched in 2020, the ChatGPT tool is available for free to anyone with an internet connection and designed to be more user-friendly. It works like a written dialogue between the AI system and the person asking it questions.
Millions of people have played with it since it launched, using it to write silly poems or songs, to try to trick it into making mistakes, or for more practical purposes such as helping compose an email. All of those queries are also helping it get smarter.
The Biden Administration is currently discussing possible rules for artificial intelligence tools like ChatGPT. 
Earlier this month, President Joe Biden met with his council of advisers on science and technology about the "risks and opportunities" that rapid advancements in AI development pose for individual users and national security.
The White House said the president would use the AI meeting to "discuss the importance of protecting rights and safety to ensure responsible innovation and appropriate safeguards" and to reiterate his call for Congress to pass legislation to protect children and curtail data collection by technology companies.
RELATED: Bill Gates says ChatGPT will 'change the world,' make jobs more efficient
In January, Microsoft announced it would be making a "multiyear, multibillion dollar investment" in the startup OpenAI, the maker of ChatGPT.
"Until now, artificial intelligence could read and write, but could not understand the content. The new programs like ChatGPT will make many office jobs more efficient by helping to write invoices or letters. This will change our world," Bill Gates, founder of Microsoft told German newspaper Handelsblatt in February.
This story was reported from Los Angeles. The Associated Press contributed.