Court Documents: 18-year-old high school student accused of taking video up female students' clothing
PHOENIX - Court documents say an 18-year-old is accused of taking video up a number of female student's clothing at a Valley high school.
According to the documents, the incident happened on December 10, 2019, at Thunderbird High School, where the suspect, identified as Austin Roberts, was seen taking a video up a female student's sweatshirt, which was covering what she was wearing underneath.
Students, investigators say, then told the school's assistant principal, who went to the classroom and took Roberts' cell phone, and had Roberts follow him to the office.
At the office, investigators say Roberts admitted to having a video on his phone that was inappropriate. As the assistant principal deleted the video in question and went to the deleted file to make sure the video is completely deleted, he found numerous videos of other females at the school.
Police say many of the videos were of Roberts placing his phone up the skirts of women. The assistant principal then confiscated the phone and contacted the School Resource Officer. Roberts was then suspended from school.
Investigators say the videos on Roberts' phone were of about seven different females, three of which were identified by the school's vice principal. Those who were identified said they never gave Roberts permission to videotape them under their skirts, and all three say they want Roberts prosecuted.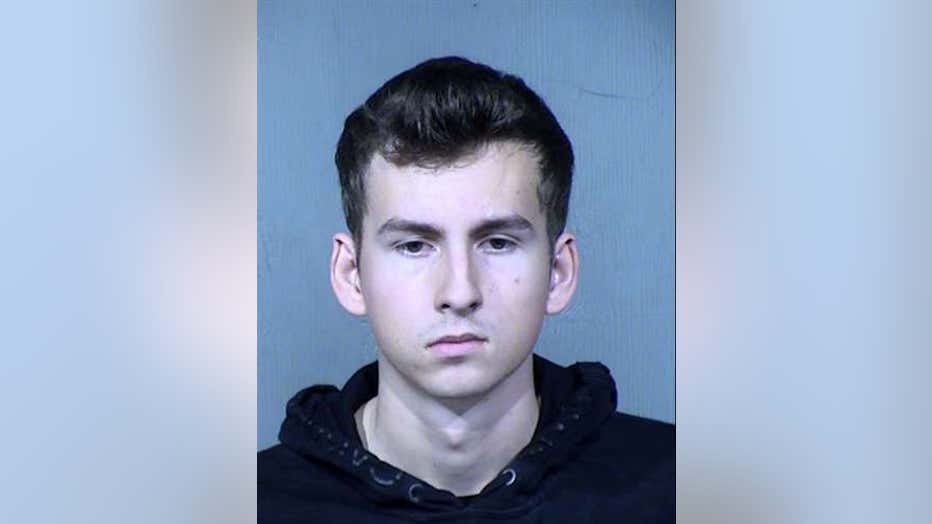 Roberts, police say, is accused of nine counts of felony surreptitious videotaping. He has been released without bail, but a judge has banned Roberts from accessing a smartphone, or any phone with a camera.
Officials with the school district said they are able to confirm that Roberts was a student at Thunderbird High School until December 19, 2019, but can't comment on his educational records, including any disciplinary matters, due to FERPA (Family Educational Rights and Privacy Act) regulations.
School district officials also say they began working with Phoenix Police, as soon as they were notified of the allegations.
Meanwhile, parents of students at the high school are outraged.
"I feel scared about that," said one parent. "I don't expect that thing to happen here."
"I have my daughter here and she wears skirts," said one parent, in Spanish. "For me, I wouldn't like for someone to record my daughter. Therefore, I believe there should be more precautions and careful with those types of men."