Dead cat left in NJ resident's mailbox, prompting police investigation
CRANFORD, N.J. -  Police in New Jersey are hoping to identify a "person of interest" who was caught on video leaving a dead cat in a resident's mailbox. 
The incident was reported on March 12 just after 10 p.m. at a home in Cranford and was reported the next morning, according to authorities. 
The Cranford Police Department shared video footage from a home security camera on social media, which shows the person – who appears to be male – walking with something in their hand up the driveway.
The person is then seen walking away from the home, and down the sidewalk.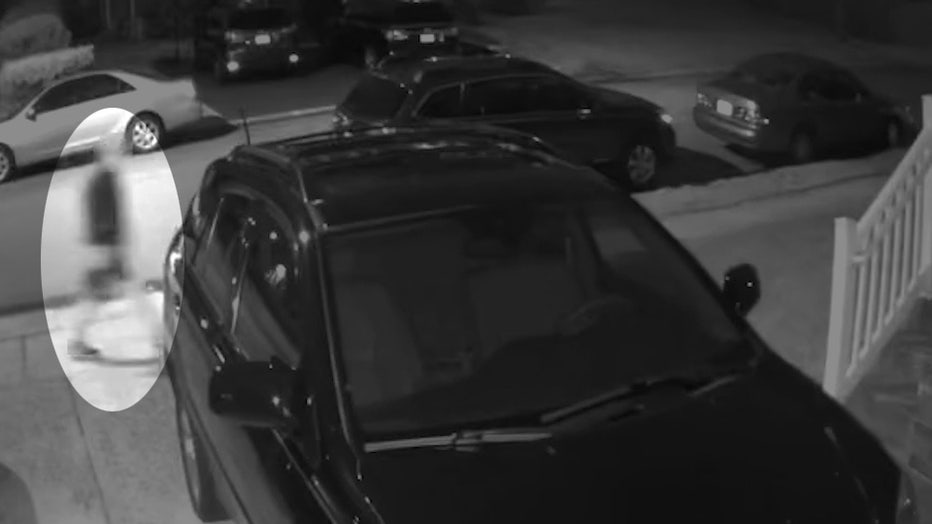 In footage shared by the Cranford Police Department, the individual is seen walking down the sidewalk and up the resident's driveway before leaving a dead cat in the mailbox. (Credit: Cranford Police Department)
"We are seeking the public's assistance with our attempt to identify the following person of interest who was captured on video placing a deceased cat in a resident's mailbox," the police department wrote in a Twitter post. 
Cranford Police Department Captain Matthew Nazzaro said there have been no similar incidents reported like this before in the area.
Nazzaro added that the cat appeared to have suffered some kind of trauma that "may have been associated with a vehicle strike," but that information was still unclear. 
Anyone with information regarding the incident was asked to contact Cranford Police Detective Matthew Siessel at (908) 709-7209.