DPS pursuit involving Dodge truck ends near Interstate 17
PHOENIX - A pursuit ended near 28th Avenue and Cactus, right off of Interstate 17 on Friday afternoon.
It all started on eastbound Interstate 10 at 91st Avenue where the driver of a maroon Dodge pickup truck exited to southbound Interstate 17, exited the highway, then re-entered on to northbound I-17. The driver then exited on Cactus Road and headed westbound, then north on 28th Drive to a parking lot near Larkspur Drive.
According to the Department of Public Safety, an unmarked car was following a stolen vehicle and requested a marked unit.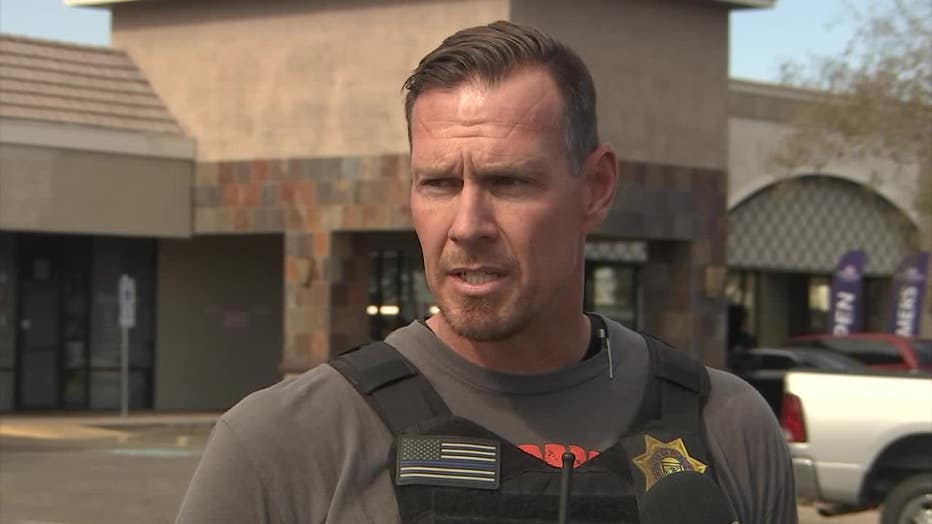 "I don't believe he knew he was being followed," said Sgt. John Mouret with the Arizona Vehicle Theft Task Force. "I think the only time he knew it is when the trooper activated his lights and tried to stop him."
At the parking lot, officers clipped the back of the truck and stopped it in its tracks.
"Kind of exciting," said witness Juan Vasquez. "Like watching a movie or something."
Cell phone video of the scene right after the stop show police with guns drawn ordering people out, and then comb the vehicle for clues.
Two women who were inside the car said they hitched a ride to get to job interviews. They said they didn't know the driver, or that the truck is allegedly stolen.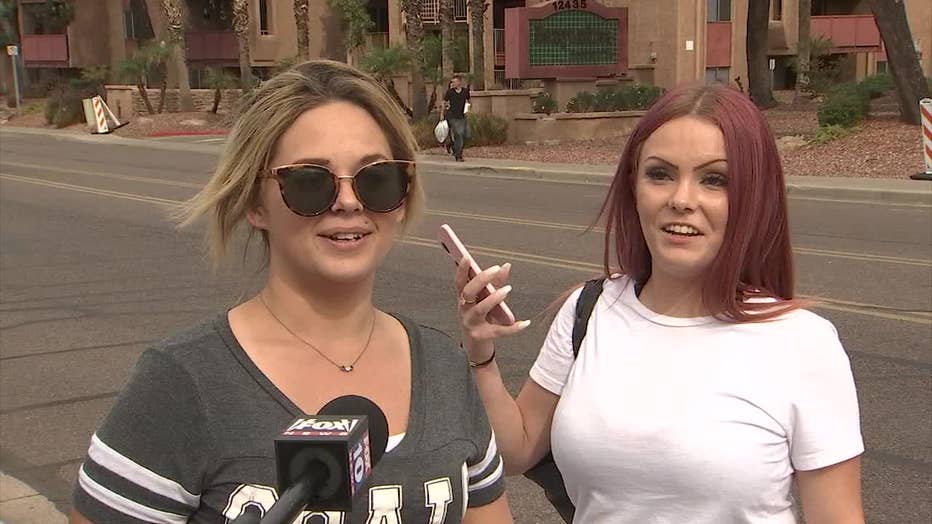 A woman identified only as "Chelsea" (left) and a woman identified only as "Lacey" (right)
"It all just happened so quick," said one woman, identified only as "Lacey". "We didn't know what we were getting ourselves into."
"Yeah, it was not a good thing to do. Won't do it again, getting into vehicles when you don't know anybody," said the other woman, identified only as "Chelsea".
Authorities wouldn't say when or where the truck was stolen, or who it belongs to. The driver has been taken into custody for more questioning.