Fans weigh in on new no re-entry policy at Sun Devil Stadium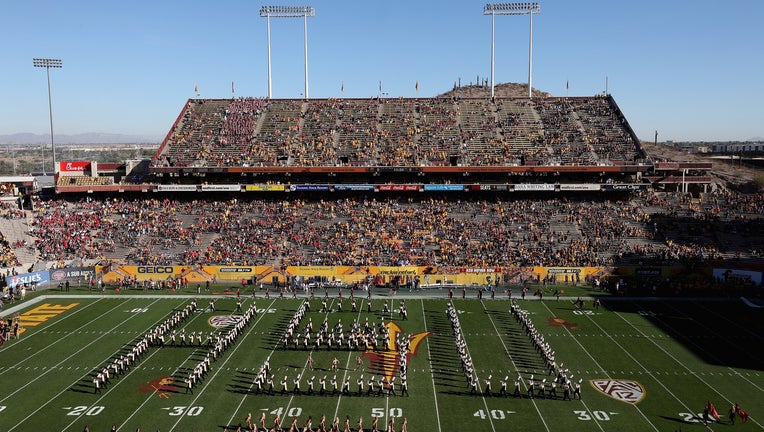 article
TEMPE, Ariz. (KSAZ) - Saturday is ASU's first game of the season and after some recent renovations to Sun Devil Stadium, fans may notice a few changes to the re-entry policy.
It's a fresh look for Sun Devil Stadium, as the $260 million-dollar renovation project comes with more bathrooms, concession stands, and Wi-Fi availability.
The renovation also includes an expansion of the "Inferno," the designated student section.
But with stadium upgrades is also an adjustment to the re-entry policy.
In previous years, game-goers could exit the stadium and then re-enter the gates as they please, but now, the new no re-entry policy will prohibit fans from coming and going out of the stadium freely during the game.
Both fans and students will experience these new changes on Saturday first-hand, and while purchasing tickets at the box office, they're weighing in on the changes.
"You're here to the enjoy the game, you're here to stay and basically all your needs are going to be inside the stadium, so I feel like it really shouldn't be an issue with anyone," Chevy Shumaker said.
"It makes sense because kids can come back and then bring in things you're not supposed to like knives, guns, drugs, alcohol, ect," Cassidy Schilling said.
"I've come to a few games a year for the last 20 years so once I'm in, I just usually stay and stay to the very end," Gull Saarup said.