Houston woman lured man to field to be murdered by MS-13 gang members with machete
HOUSTON - On Friday, a Houston woman was sentenced to 30 years in prison for getting a man attacked by gang members and then shot dead.
Karla Jackelin Morales, 24, pleaded guilty to luring Jose Alfonso Villanueva, 24, to a remote area in Spring to be attacked with a machete and then shot on July 29, 2018, says Harris County District Attorney Kim Ogg.
According to the DA's Office, Morales brought Villanueva to a field claiming they would smoke marijuana to celebrate his birthday. 
SUGGESTED: Mount shooting: Houston wife shoots husband who threatened her with gun, police say
Instead, there were five members of the gang MS-13 there to kill him, officials said. Villanueva allegedly disrespected the men in a rap battle, so they were upset with him.
The group slashed Villanueva with a machete and then shot him when he tried to run away, Ogg said. His body was found about a week later.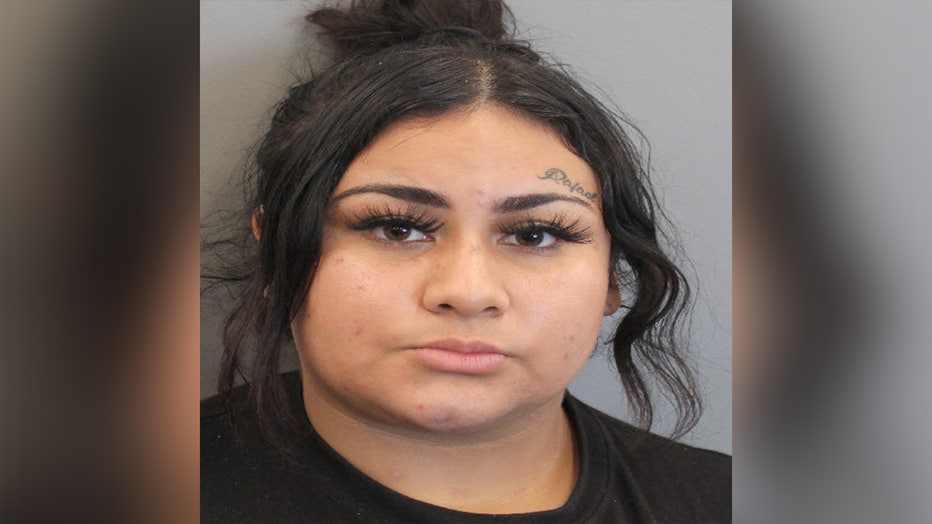 Karla Jackelin Morales (Harris County District Attorney's Office)
"This women knowingly lured an innocent man to be murdered by five MS-13 gang members in the most brutal and depraved manner that you could imagine sending shockwaves and fear throughout the Houston community," said Acting Special Agent in Charge Robert Kurtz, Homeland Security Investigations (HSI) Houston. "By working in conjunction with our local law enforcement partners and the Harris County District Attorney's Office, we were able to hold all of the individuals responsible for this horrifying tragedy accountable and hopefully bring some closure to the victim's family."
The gang members were also convicted in Villanueva's murder, Ogg said.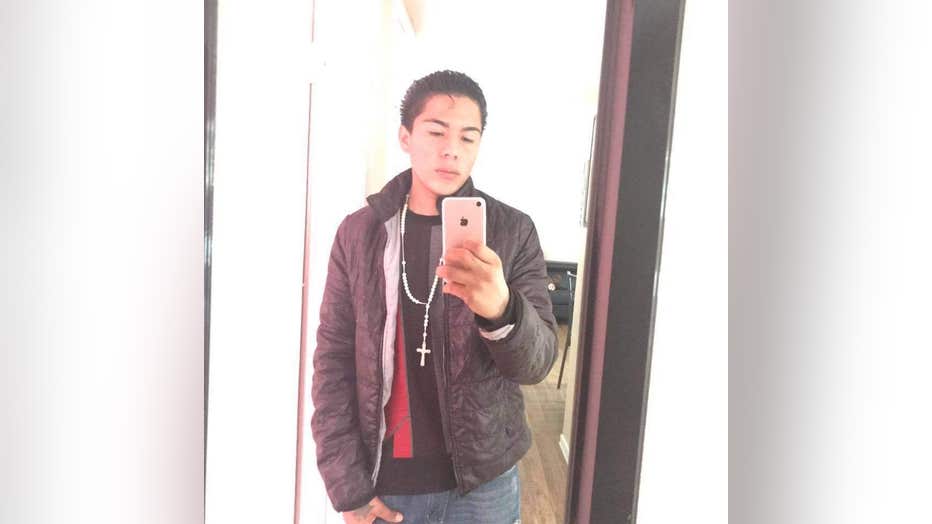 Jose Alfonso Villanueva (Photo courtesy of Harris County District Attorney's)
According to court documents, Morales was supposed to go to trial in October 2021 but jumped bond and cut off her ankle monitor. She was later arrested in Houston nine months later.
FOX 26 Houston is now on the FOX LOCAL app available through Apple TV, Amazon FireTV, Roku and Google Android TV!
"This defendant jumped bail in 2021 to escape the consequences of her actions, but she was re-arrested and, on the eve of trial this week, pleaded guilty for what she did," Ogg said. "This was a premeditated and planned out attack and we have now been able to get justice for the victim's family."
Assistant District Attorney Jason Sanchez, a chief in the DA's Organized Crime Division, prosecuted the case with ADA Neha Mehtaji.
"This should be a cautionary tale to anyone who thinks they may want to join a gang that it doesn't matter your age, gender or anything else," Sanchez said. "We will prosecute you for the crimes you commit."