Las Vegas hotels under investigation for Legionnaires' disease cases
Las Vegas health officials are investigating cases of Legionnaires' disease found in guests who stayed at two hotels. 
The Southern Nevada Health District said two guest who stayed at Caesars Palace and another who stayed at The Orleans Hotel & Casino tested positive for the disease, according to a Thursday news release. The infection is caused by Legionella bacterium.
The Caesars Palace customers stayed at the hotel within the last 12 months, according to SNHD. The most recent environmental testing did not detect Legionella bacteria, the department said. Steps to notify guests who may have been exposed to the illness are underway.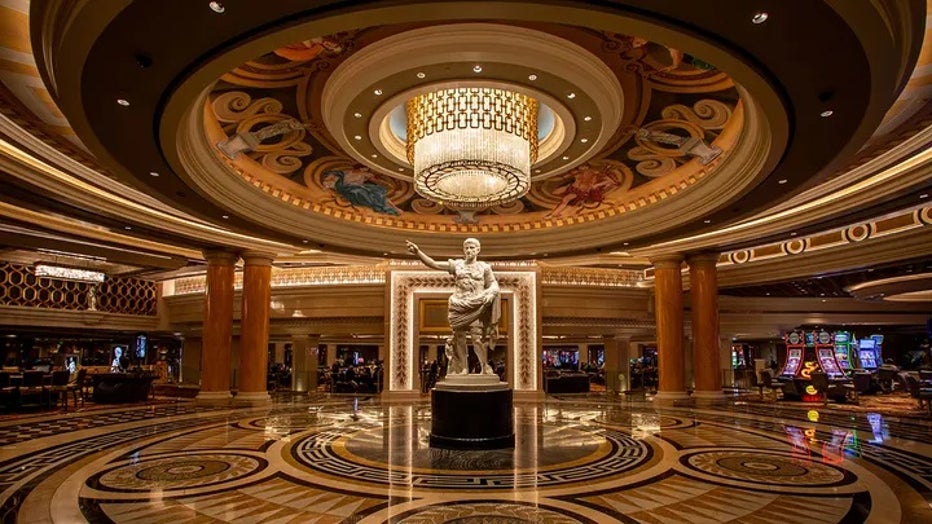 The newly refurbished main entrance to Caesars Palace Hotel & Casino is viewed on February 10, 2023, in Las Vegas, Nevada. Two recent guests at the hotel tested positive for Legionnaires' disease. (George Rose/Getty Images)
The case at The Orleans Hotel & Casino follows two confirmed cases of Legionnaires' disease reported in guests earlier this year. "Remediation of the property's water system was conducted, and post-remediation testing did not detect Legionella bacteria," SNHD said. "A third guest of the property was recently identified as a case, and environmental samples have tested positive for Legionella."
The hotel is cooperating with health officials and "undergoing remediation and environmental testing to ensure elimination of the bacteria to protect the health and safety of its guests," according to SNHD. 
"The health and safety of our guests are extremely important to us, and we have extensive measures in place to minimize risk to our guests," said David Strow, a spokesman for Boyd Gaming Corporation, which owns The Orleans. 
"We were recently notified by the Southern Nevada Health District that it is investigating a case of Legionnaire's Disease reported by a guest who stayed at the Orleans. Upon testing, legionella was not detected in the guest's room. However, we will continue to work closely with the Health District in their investigation," Strow said.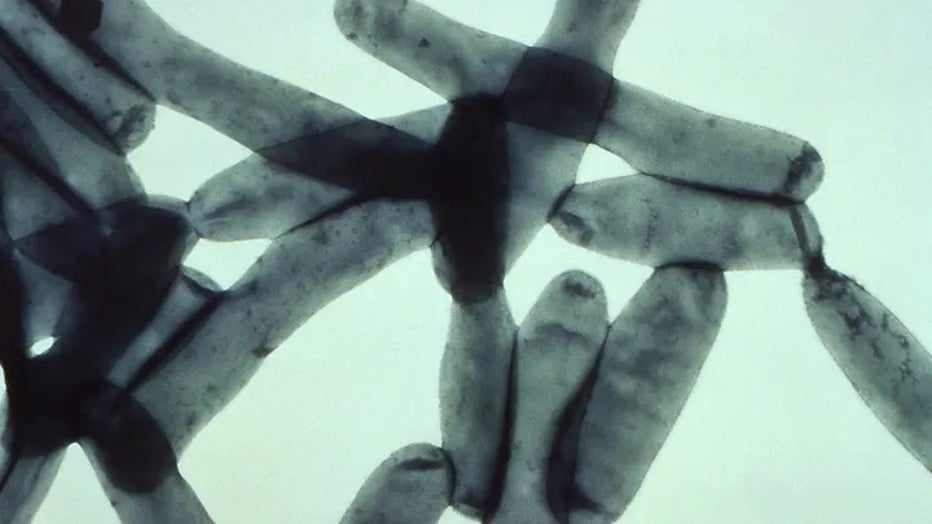 Under a magnification of 43,700X, this transmission electron micrograph (TEM) created from a whole preparation of Legionella pneumophila bacteria that had been negatively stained using uranyl acetate, and grown on bacteriologic medium, reveals L. pne
Legionnaires' disease is a type of pneumonia caused by Legionella bacteria. People can become infected by breathing in mist or accidentally swallowing water that contains the bacteria, according to the Centers for Disease Control.
The bacteria live in freshwater environments and can become a health concern when it grows and spreads in human-made building water systems. The number of cases reported to CDC has been on the rise since 2000, with nearly 10,000 cases reported in the U.S. in 2018, according to government data. 
INFECTIONS DISEASE DOCTOR WARNS OF DEADLY, DRUG-RESISTANT FUNGUS THAT'S 'MISSED BY MOST PHYSICIANS'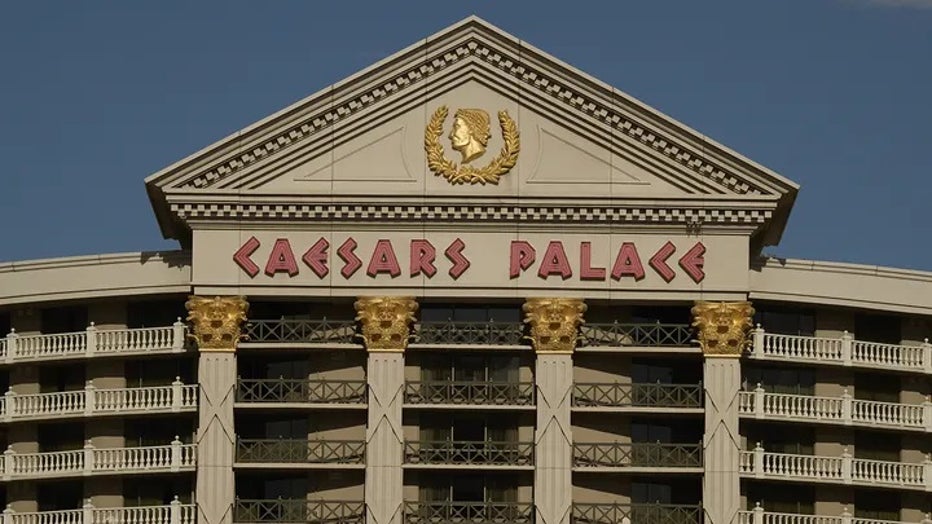 Caesars Palace hotel and casino in Las Vegas, Nevada, US, on Friday, July 28, 2023. Caesars Entertainment Inc. is scheduled to release earnings figures on August 1. Photographer: Bridget Bennett/Bloomberg via Getty Images (Bridget Bennett/Bloomberg v
Symptoms of the disease may include cough, shortness of breath, headache and fever. As a bacterial infection, it can be treated with antibiotics. Though the majority of people diagnosed with the disease need to seek medical attention in a hospital, most make a full recovery. 
GET FOX BUSINESS ON THE GO BY CLICKING HERE
"Most healthy people do not get Legionnaires' disease after being exposed to Legionella," CDC said in a fact sheet. "Being 50 years or older or having certain risk factors can increase your chances of getting sick." Risk factors may include smoking or being a former smoker, having a weakened immune system and having chronic lung disease. 
SNHD asked those who stayed at Caesars Palace from Aug. 1, 2023, to Aug. 23, 2023, and experienced symptoms for up to 14 days to report their illness to the health district in a survey posted to its website. Guests who stayed at The Orleans dating back to Aug. 1, 2023, and experienced symptoms were encouraged to do the same. 
LINK: Get updates and more on this story at foxbusiness.com.