Lauren Boebert removed from 'Beetlejuice' performance in Colorado after laughing and singing loudly: report
Rep. Lauren Boebert, R-Colo., was escorted out of a Denver theater's performance of the "Beetlejuice" musical Sunday after causing a disturbance involving laughing, singing, recording and vaping, according to a report.
The Denver Post reported that in an incident shared with the publication Tuesday, it was written that two patrons at a performance of the touring Broadway show were asked to leave the Buell Theatre, which is owned by the City of Denver.
The two were reportedly given warnings during intermission that it received three complaints from attendees.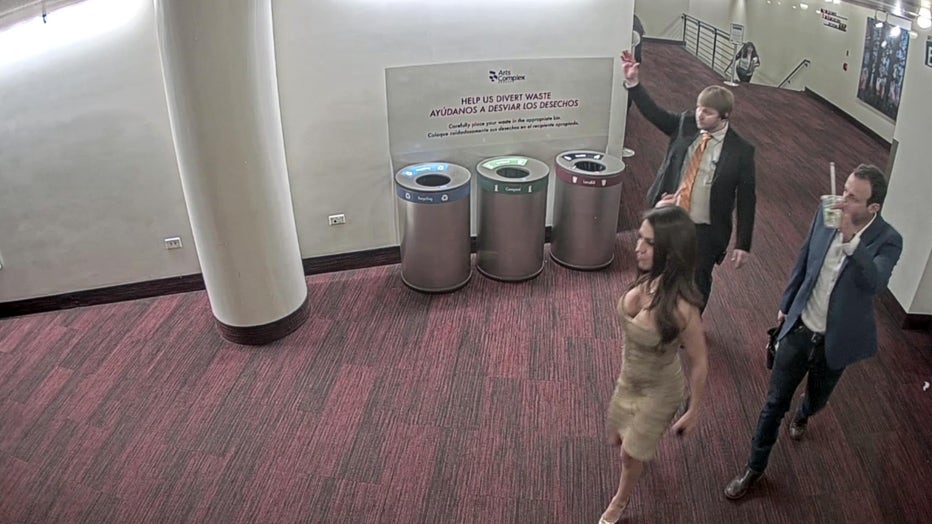 Lauren Boebert after her removal from the play. (Denver Arts & Venues via Storyful)
Five minutes into the second act, security reportedly received another complaint about the patrons "being loud and at the time (they) were recording," which is prohibited at shows.
One of the ushers, the publication said of the report, was quoted as saying, "They told me they would not leave. I told them that they need to leave the theater and if they do not, they will be trespassing. The patrons said they would not leave. I told them I would (be) going to get Denver Police. They said go get them."
While Boebert and the other patron were not identified in the report, the Congresswoman confirmed on X, formerly known as Twitter, that she was guilty.
REP. BOEBERT SAYS SHE WILL USE A PRIVILEGED MOTION TO BRING IMPEACHMENT ARTICLES AGAINST BIDEN
"It's true, I did thoroughly enjoy the AMAZING Beetlejuice at the Buell Theatre and I plead guilty to laughing and singing too loud," she posted. "Everyone should go see it if you get the chance this week, and please let me know how it ends!"
Boebert's campaign manager, Drew Sexton, also told The Post that Boebert denied vaping, though she did take a photo of the performance with her cellphone, claiming she did not know photos were not permitted.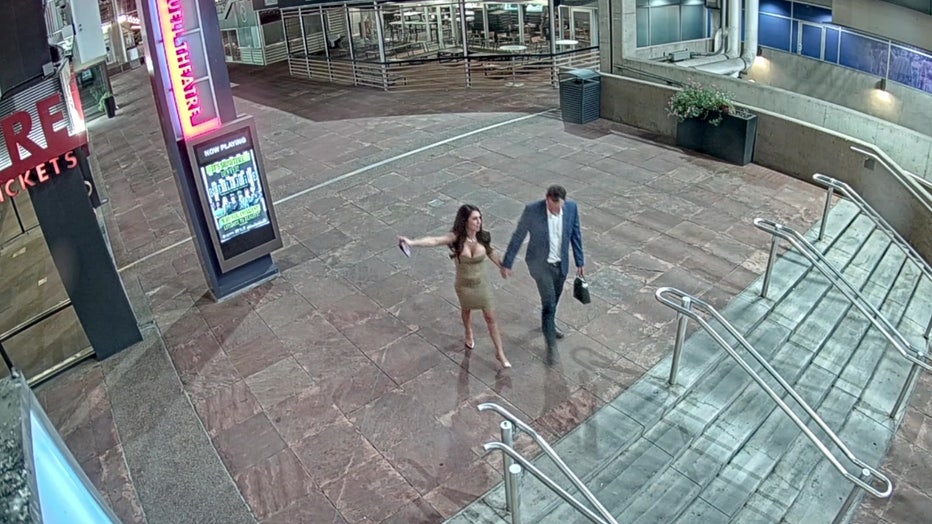 Rep. Boebert and her companion. (Denver Arts & Venues via Storyful)
"I can confirm the stunning and salacious rumors: in her personal time, Congresswoman Lauren Boebert is indeed a supporter of the performing arts (gasp!) and, to the dismay of a select few, enthusiastically enjoyed a weekend performance of 'Beetlejuice,'" Sexton told the publication.
He added that the Congresswoman encourages everyone to go see the plan, noting, "with a gentle reminder to leave their phones outside of the venue."
According to the report, the two patrons were escorted out and resisted leaving, saying things like "do you know who I am," "I am on the board," and "I will be contacting the mayor."