Maricopa, Pinal County Sheriff's lip sync battle goes viral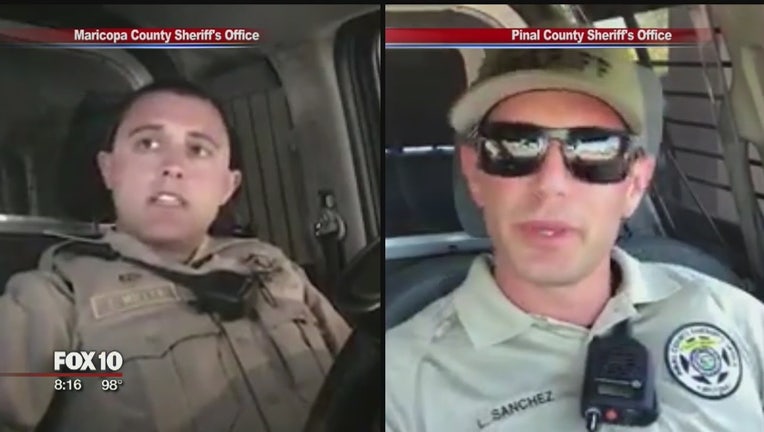 article
PHOENIX (KSAZ) - A lip sync battle between the Maricopa County and Pinal County Sheriff's Office is going viral.
It all started with Deputy Miller of MCSO, who's lip sync quickly went viral.
Deputy Miller challenged PCSO to a lip sync battle and Dep. Sanchez was more than happy to oblige!