Phoenix Police: Woman arrested after causing disturbance at Sky Harbor Terminal 4
PHOENIX - Hundreds of travelers were temporarily evacuated from parts of Phoenix Sky Harbor Airport on Friday after American Airlines called police to deal with a disruptive female passenger. 
American Airlines said in an email that employees requested help from police to deal with a passenger on Flight 648 to Salt Lake City shortly before it was supposed to take off.
"The passenger was not allowed to board an airplane and she became angry," stated Phoenix Police Sgt. Mercedes Fortune. "The passenger made statements to airline personnel which prompted the Phoenix Bomb Squad to respond and ensure that there were no viable threats."
The investigation also caused three flights to be delayed. 
The plane was deboarded, and a section of the Terminal 4 concourse was closed off. Airport operations have since resumed.
The female passenger was taken into custody. Her name has not been released.
The investigation is ongoing.
The Associated Press contributed to this report.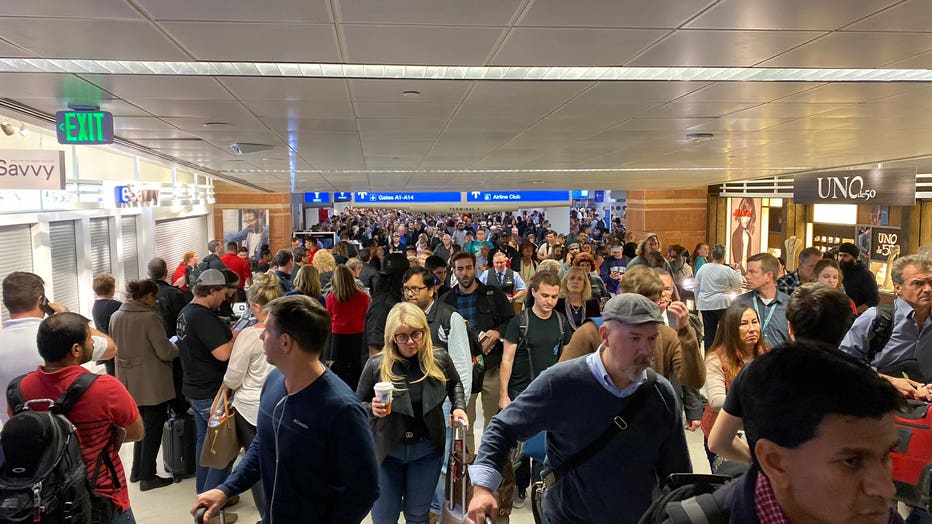 (Photo Courtesy: Jaime Casap)