Armed suspect shot by police at north Phoenix 7-Eleven store
PHOENIX - Phoenix Police officials are investigating an officer-involved shooting that happened in north Phoenix at a 7-Eleven store on Sept. 22 at around 7 p.m.
Authorities say there were multiple people inside the store near 25th Avenue and Greenway Road at the time. The only person injured was the suspect.
Police say they were first called about a man with a gun at a home near 31st Avenue and Greenway Road. When officers arrived at the scene, they were told an adult male had left his residence with a weapon and a gunshot was later heard in the area.
Officers later found the man near 25th Avenue and Greenway. They say he ignored commands and walked into the 7-Eleven store.
Police say this is not a rare situation.
"We deal often times with a lot of types of calls for service like this. It's not an uncommon thing and one of the things we take into consideration is obviously the safety of our community. If something or a person can be considered a threat to others, our concern is containing that person and ensuring that no one else gets hurt," said Sgt. Vincent Cole.
After the shooting, the suspect was removed from the store by officers and transported to an area hospital. He is listed in critical condition.
Multiple guns were recovered from the scene, according to police.
The suspect's identity has not been released.
Greenway Road will be closed between Interstate 17 east to 23rd Avenue during the investigation.
This story is developing. Please check back for further updates.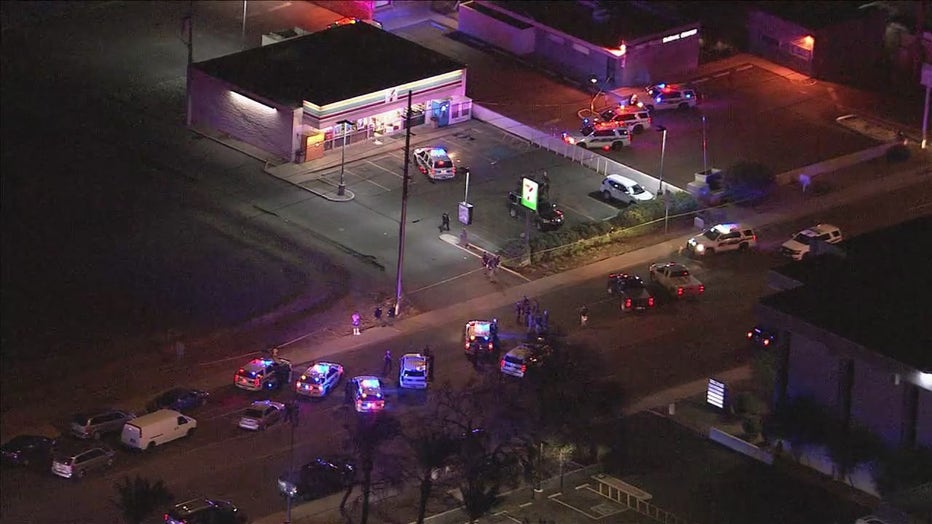 (Click here for interactive map)