President Biden to give speech on voting rights in Philadelphia Tuesday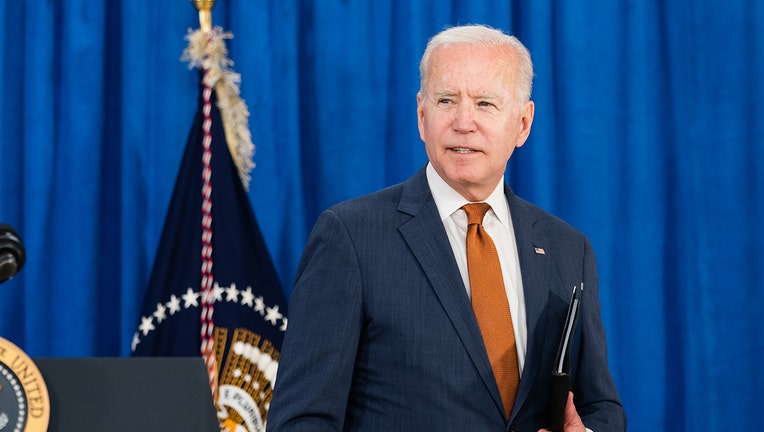 article
PHILADELPHIA - President Joe Biden will be visiting Philadelphia next week to 'deliver remarks on actions to protect the sacred, constitutional right to vote,' according to a White House press release issued Friday. 
The announcement comes as the Biden administration has unveiled new efforts to help protect voting rights amid growing complaints from civil rights activists and other Democrats that the White House has not done enough to fight attempts by Republican-led state legislatures to restrict access to the ballot.
President Joe Biden met with civil rights leaders Thursday in the West Wing, while Vice President Kamala Harris announced $25 million in new spending by the Democratic National Committee to support efforts to protect voting access ahead of the 2022 midterm elections.
Biden and his team have touted ongoing legal efforts and have repeatedly promised a major legislative push on voting rights after Senate Republicans blocked a sweeping election reform bill last month. The president last week told reporters that he planned on "speaking extensively" on voting rights and that he would be "going on the road on this issue."
So far, a major speech has not happened and a trip has not occurred, leading to rising frustration from those in his own party who view the GOP crackdown on voting rights as an existential threat to both Democrats and democracy.
That pressure has only mounted after a Supreme Court decision limited the ability of minorities to challenge state laws that Democrats say are discriminatory under the Voting Rights Act. Biden has brought in outside advocates for meetings at the White House and has consulted advisers on the best strategy for combating restrictive new laws.
Meanwhile, a Pennsylvania state lawmaker and ardent supporter of former President Donald Trump is launching a "forensic investigation" of the state's 2020 presidential election, demanding cooperation from counties and mimicking a widely criticized partisan effort in Arizona.
Sen. Doug Mastriano, R-Franklin, issued letters to Philadelphia, York, and Tioga counties Wednesday, giving officials there a sweeping information request, with the threat of subpoenas for holdouts who do not respond affirmatively by July's end.
Thursday, Pennslyvania Gov. Tom Wolf called the planned audit a "disgrace to democracy."
Wolf, a Democrat, said on Twitter that the "sham election audit" being attempted by Republican state Sen. Doug Mastriano is also a "profound waste of time and taxpayer money," in addition to being a disgrace.
Meanwhile on Thursday, Wolf's administration issued a directive to counties, warning that they should not provide access for third parties to copy or examine state-certified electronic voting systems and election management systems or components.
Wolf's administration told counties that it would decertify any election equipment that is subject to any such third-party access, rendering it useless in an election, and that the state would not reimburse a county for the cost to replace the equipment.
___ 
The Associated Press contributed to this report.
___
DOWNLOAD: FOX 29 NEWS APP | FOX 29 WEATHER AUTHORITY APP
SUBSCRIBE: Good Day Digest Newsletter | FOX 29 Philly on YouTube