Roy McGrath shot, killed in Tennessee after 3-week manhunt
Roy McGrath, the fugitive ex-chief of staff for former Maryland Governor Larry Hogan, has died after he was shot during an arrest in Tennessee, according to his attorney Joseph Murtha.
"It is a tragic ending to the past three weeks of uncertainty," Murtha said in a statement. "I think it is important for me to stress that Roy never wavered about his innocence."
The FBI confirmed with FOX 5 McGrath was found Monday in the 10700 block of Kingston Pike at Lovell Road in Knoxville, and was shot during the arrest. 
The FBI said McGrath was wounded and had to be taken to the hospital.
The 53-year-old was indicted in October 2021. 
He was accused of stealing more than $275,000 from the state government, falsifying documents, and other criminal activity.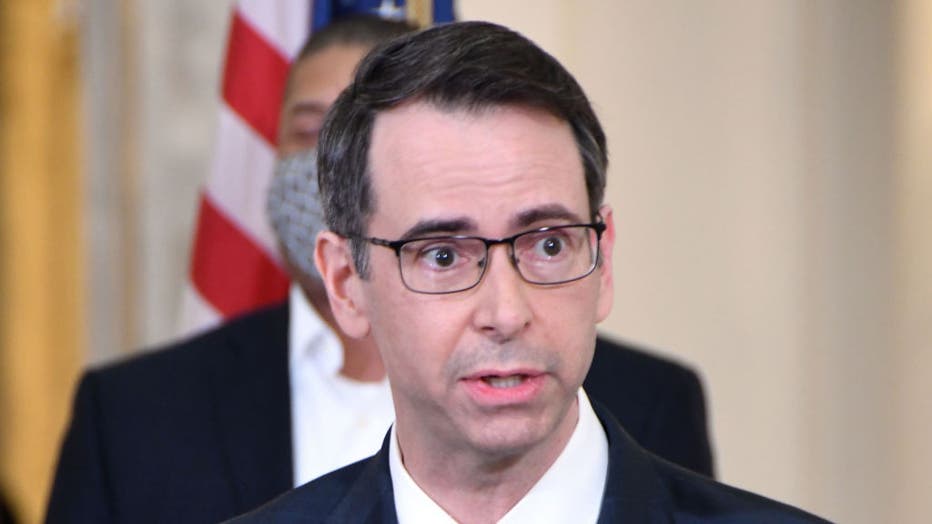 Prosecutors have accused Roy McGrath, pictured in April 2020, of collecting excessive expenses while in office, for illegally engineering a $233,647 severance payment from the Maryland Environmental Service when he left the organization to be Marylan
McGrath was wanted on charges of failure to appear after missing his federal fraud trial. He was on the run since March 13. 
The FBI was offering a $20,000 reward for information leading to his arrest. In accordance with FBI policy, the shooting incident that left McGrath dead is under investigation by the FBI's Inspection Division.
In a statement, Hogan said he and his wife, Yumi, "are deeply saddened by this tragic situation. We are praying for Mr. McGrath's family and loved ones."
This is a developing story check back with FOX 5 for updates