State Route 188 reopens near Roosevelt Lake after mudslide
GILA COUNTY, Ariz. - State Route 188 was closed in both directions between milesposts 242 and 255 north of Roosevelt Lake due to a mudslide. 
"The mud and debris flow that occurred along SR 188 represents an ever-present possibility out of burned areas. Another recent example is flooding that devastated State Route 88 (Apache Trail) between Tortilla Flat and Apache Lake. A stretch of 7 unpaved miles of that highway, between the Fish Creek Hill overlook and Apache Lake, remains closed indefinitely due to last year's damage and the potential for more intense flooding out of the Woodbury Fire scar," stated ADOT officials.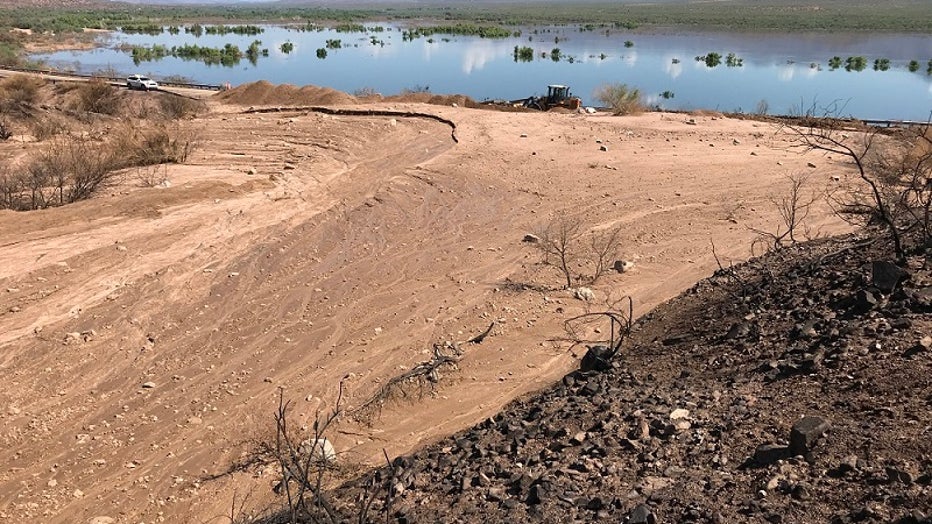 Mudflow along State Route 188 near Roosevelt Lake (ADOT)
Just after 4 p.m. on July 28, SR 188 reopened to traffic following the previous night's mudslide and clean-up.
ADOT says drivers be aware of the potential for flooding, debris flows and closures. Work crews will also be in the area for the next several days to remove debris from box culverts and washes.
A guardrail was damaged during the mudslide, but officials say the highway appears to be unharmed.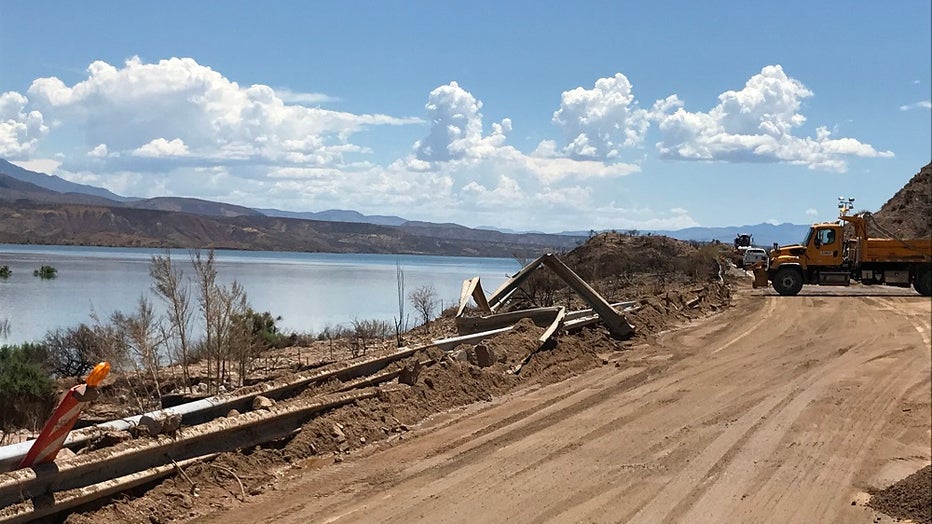 Guardrail damage along State Route 188 near Roosevelt Lake (ADOT)
Get breaking news alerts in the FREE FOX 10 News app. Download for Apple iOS or Android.